Vriesea rodigasiana
Click thumbnails for full size, scaled to a new window.
---
Vriesea rodigasiana
Species, Brazil.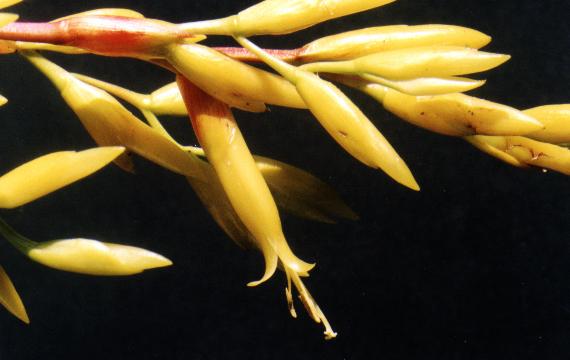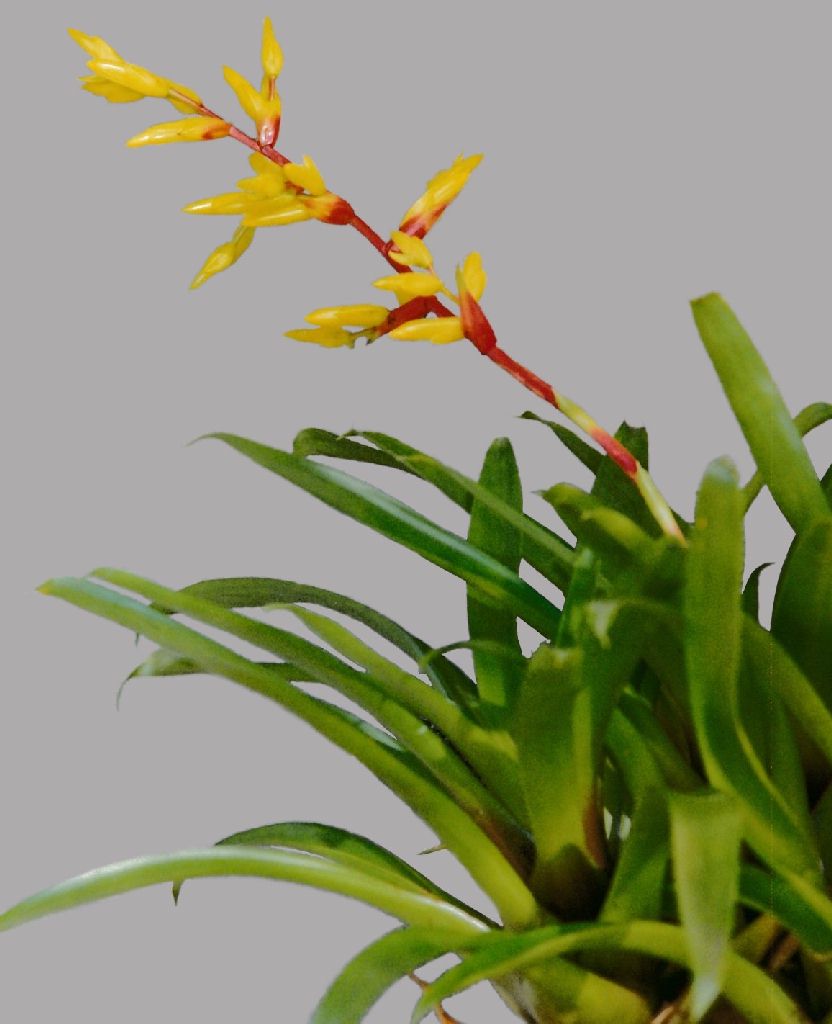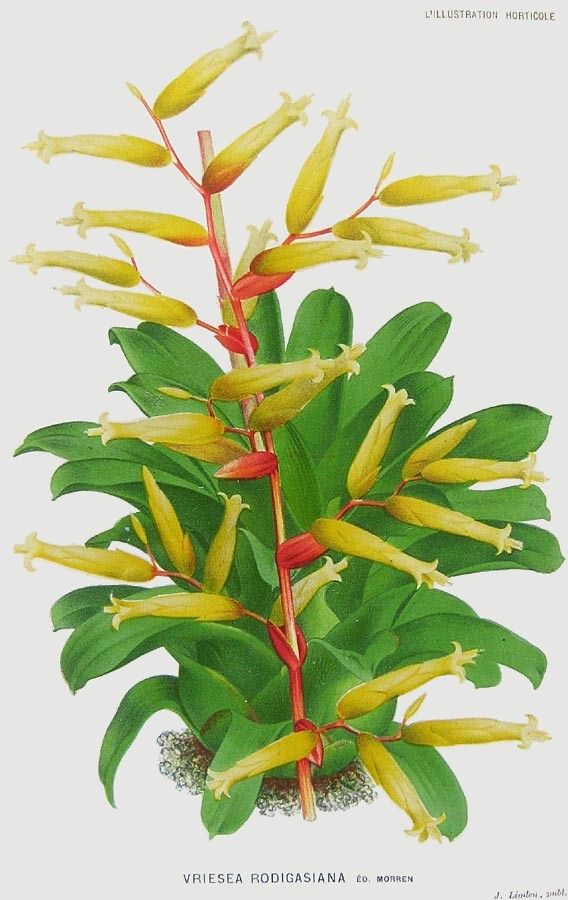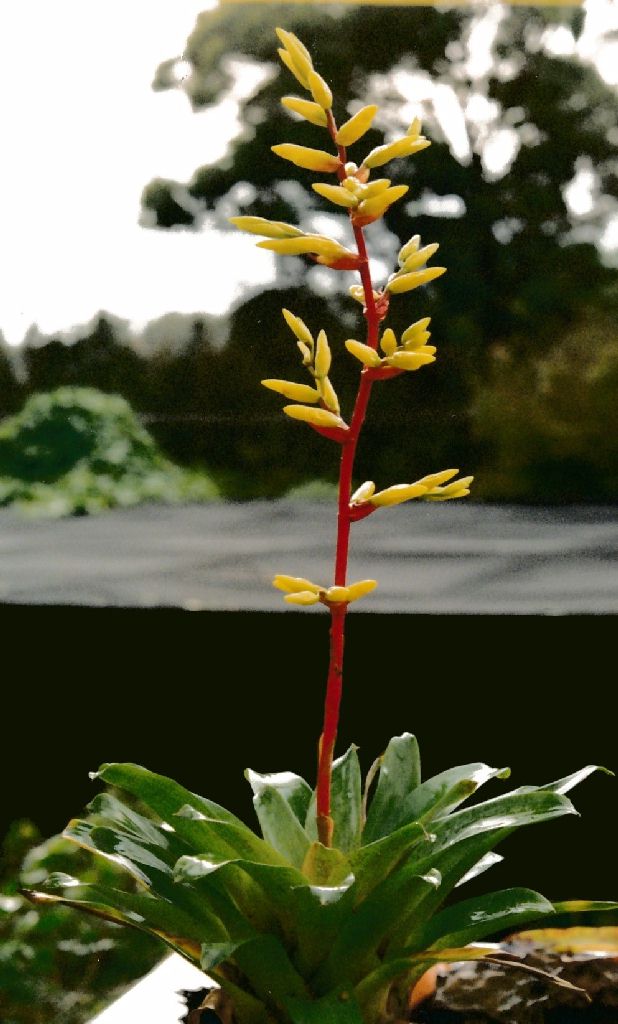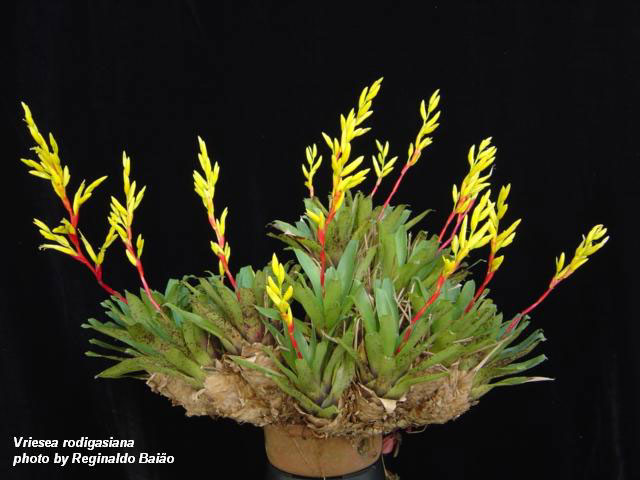 | | | | | |
| --- | --- | --- | --- | --- |
| Derek Butcher | Peter Franklin PAF386 | J Linden ih29-467 | McNamara | Reginaldo Baião |
---
---
The following were formerly on this page as Vr. rodigasiana, they have been labelled as such in several Sydney collections since at least the 1990's.
From Derek Butcher July 2017. "If you look at what you have as Vr. rodigasiana in BinA you have a hybrid. I thought it might be linked to 'Likely Lad' but not all of us are convinced.
Labelled as Vr. rodigasiana in Sydney, but possibly Vr. 'Likely Lad'.
From BCR ... "Butcher said, "30 cm wide x 20 cm high with green strappy leaves and recurved attenuate tips - floral arrangement similar to carinata with red and green hooked bracts - yellow petals with greenish tips but expanded with the geniculate rhachis very visible". Extra comments (3/2016) by G. Lawn: the inflorescence can be either erect or arching. Rosette size can be to 50cm. diameter x 30cm. high with extra feeding. A.Ladd/D.Butcher. Origin: N.S.W."
Vr. rodigasiana? x carinata?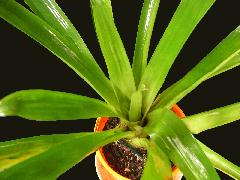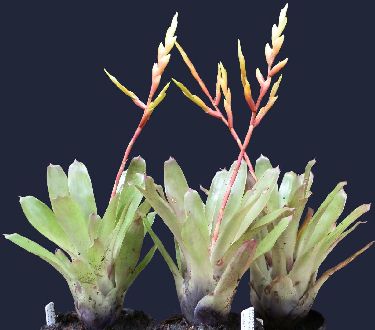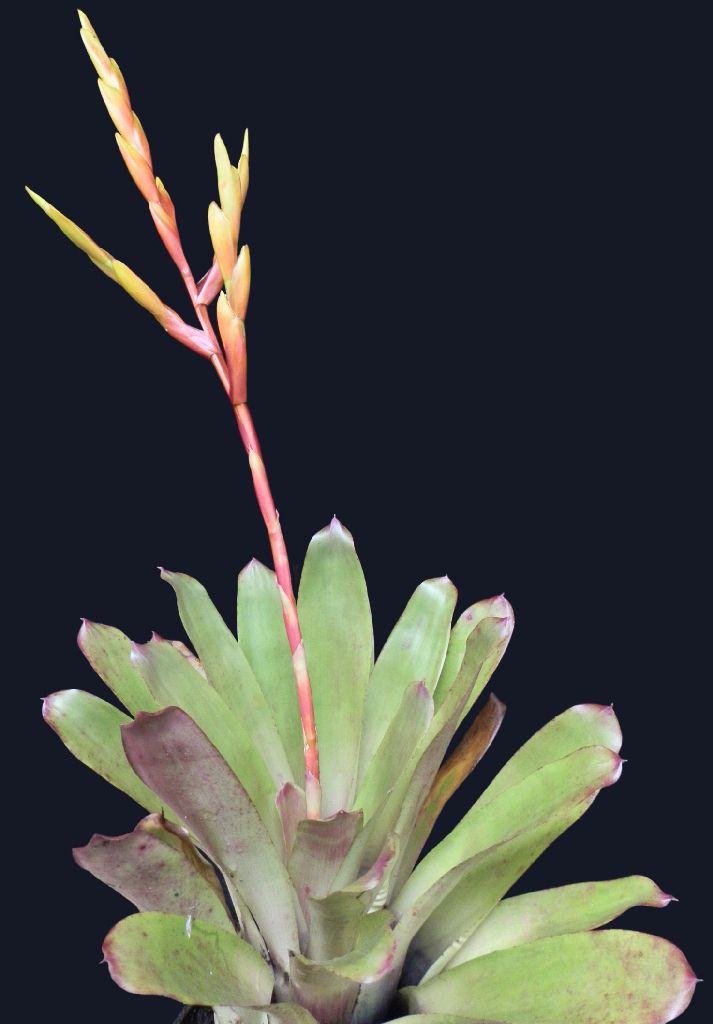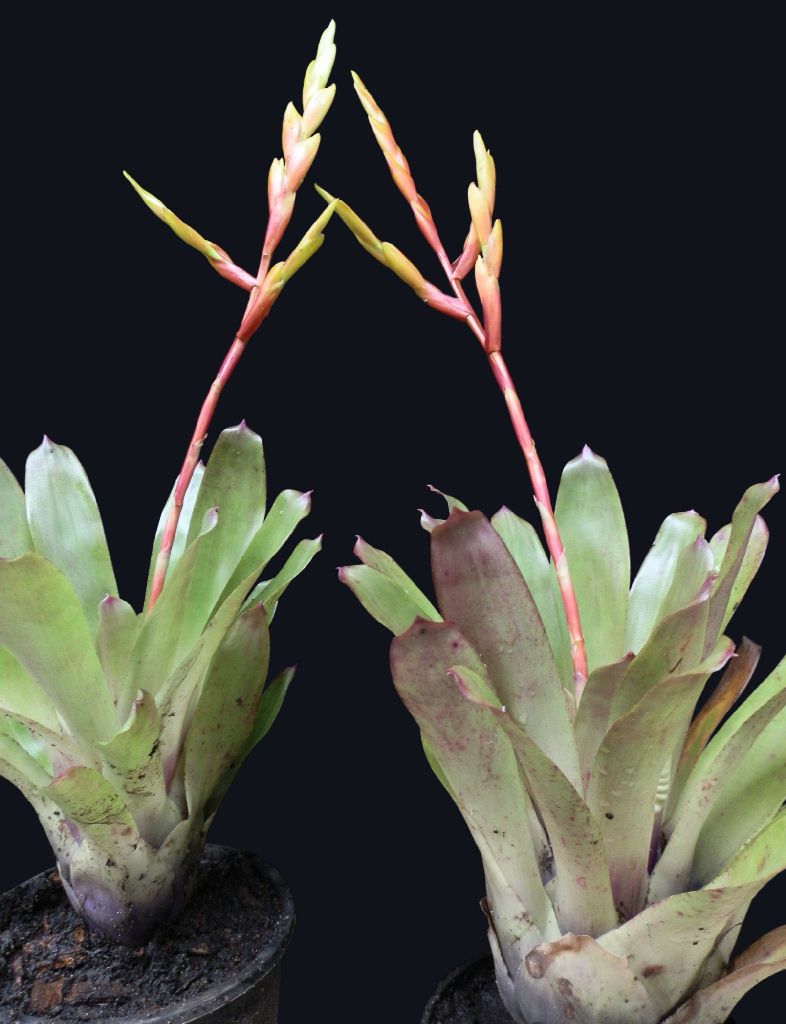 | | |
| --- | --- |
| Ian Hook 12/08. | Ian Hook 03/14. |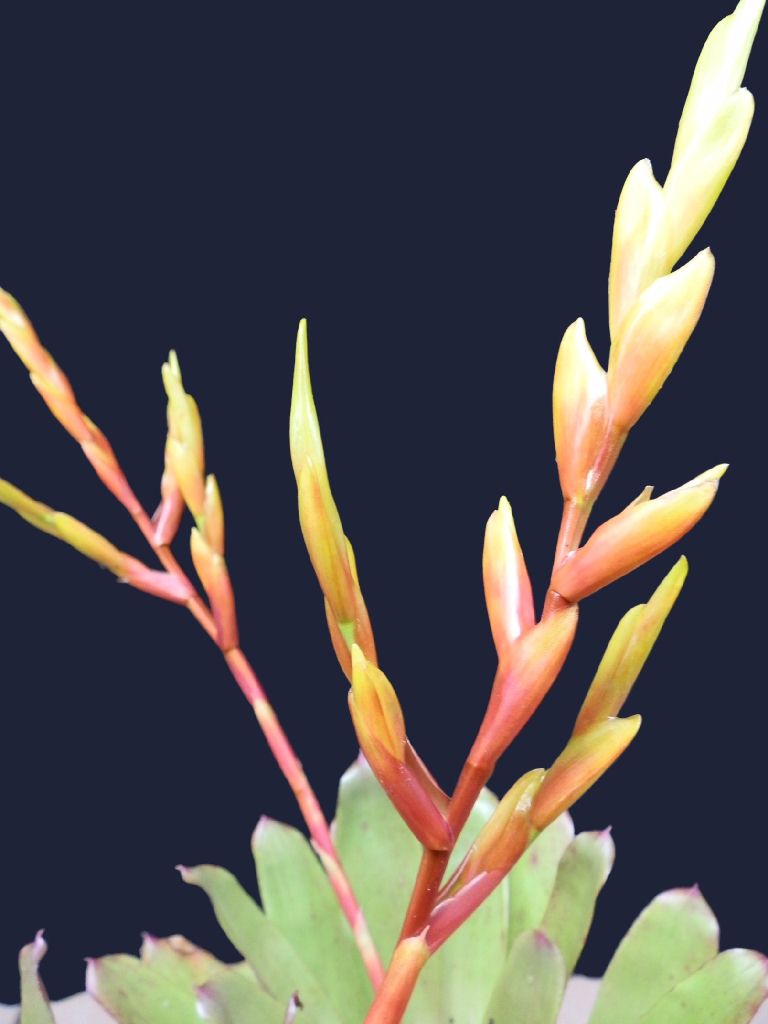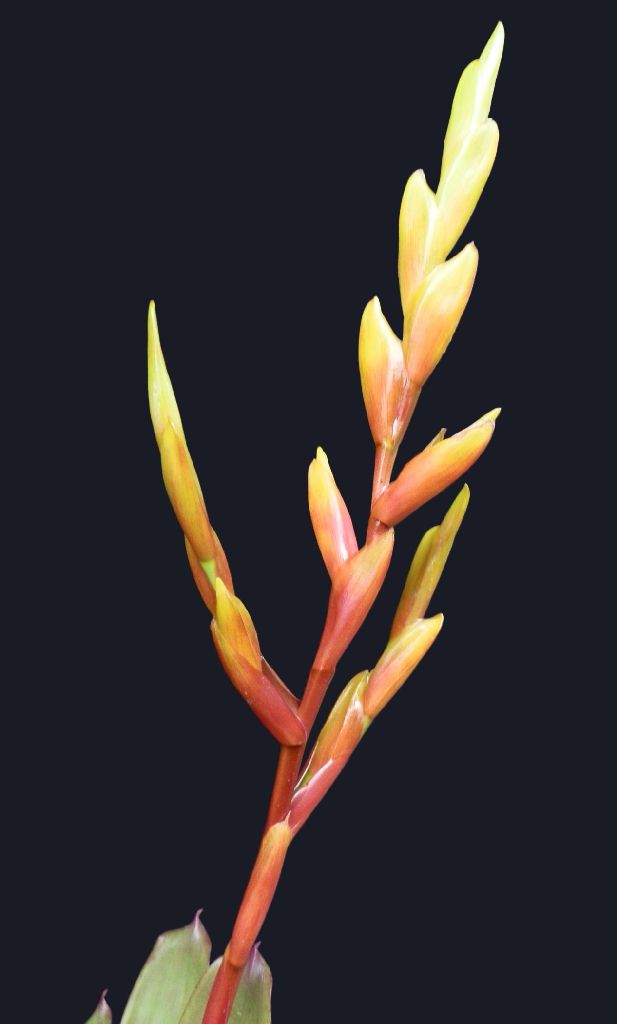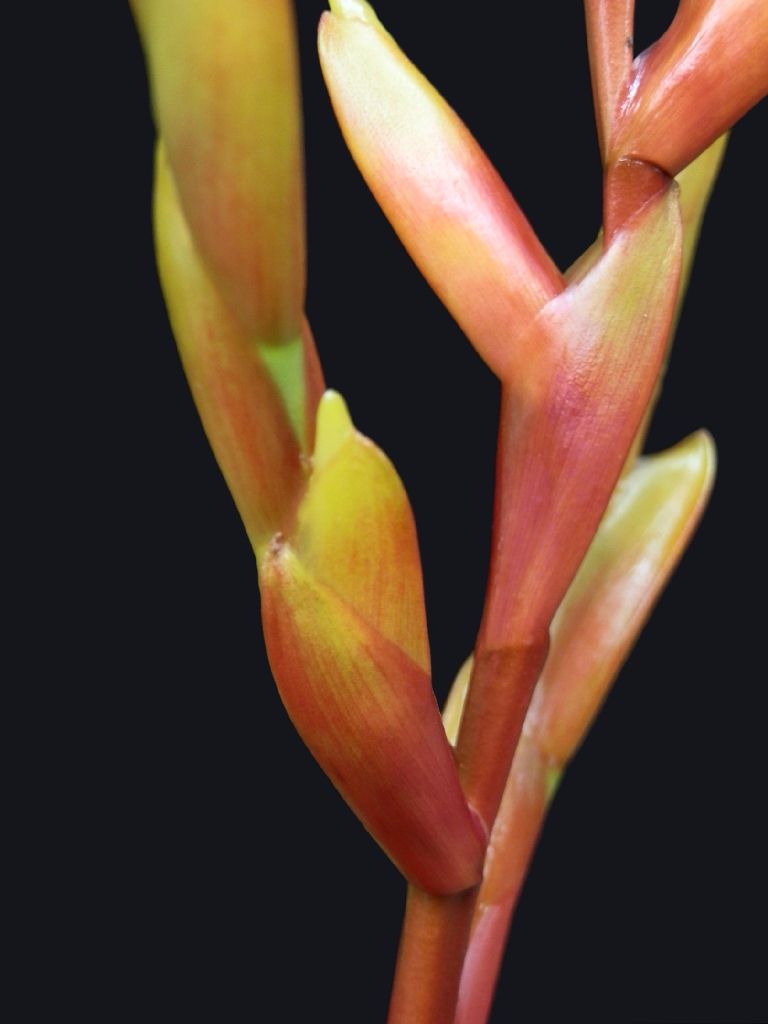 VRIESEA LIKELY LAD by Derek Butcher Sth. Australia in Bromeletter 33(5): 7. 1995
A couple of years ago I was attracted to a Vriesea hybrid at Peter Franklin's & he felt it had originated at Alan Ladd's nursery at Warners Bay. He also believed that the parentage could be Vr. rodigasiana and Vr. carinata, although who was mother or father was unknown. Its number was PF734.
You may ask why I am worrying about this plant now. Well, there is a good chance it will feature in an ABC Gardening programme in Rio de Janeiro and I felt it just had to have a name. The purists amongst you will no doubt say "But it's a hybrid", and to the more tolerant of you I say that because both parents came from the Rio area, prove to me it hasn't occurred in the wild! Anyway, I had very few Vrieseas in flower when the cameramen called.
Older members will recall the T.V. prograime "The Likely Lads" about poms from northern England and because Ladd is probably the hybridist why not have a play on words and call the plant "Likely Lad".
A description follows:
Plant 30cm wide and 20cm high. Leaves green, strap-like with recurved attenuate tips. Sheaths darkish.
Scape to 20cm long, 5mm diameter, erect or recurving.
Scape bracts leaflike, longer than the internodes.
Inflorescence 20-25cm long, 10cm wide, compound with up to 9 side spikes polystichously and laxly arranged.
Side spikes 5 to 6 flowered, distichously arranged, about 8cm long and 5cm wide.
Floral arrangement very similar to V. carinata with red & green hooked bracts, yellow petals with greenish tips, BUT much more open with the geniculate rhachis very visible.

---
Updated 19/09/17
---