Tillandsia ulrici
Click thumbnails for full size, scaled to a new window.
---
Tillandsia ulrici
Species, Mexico.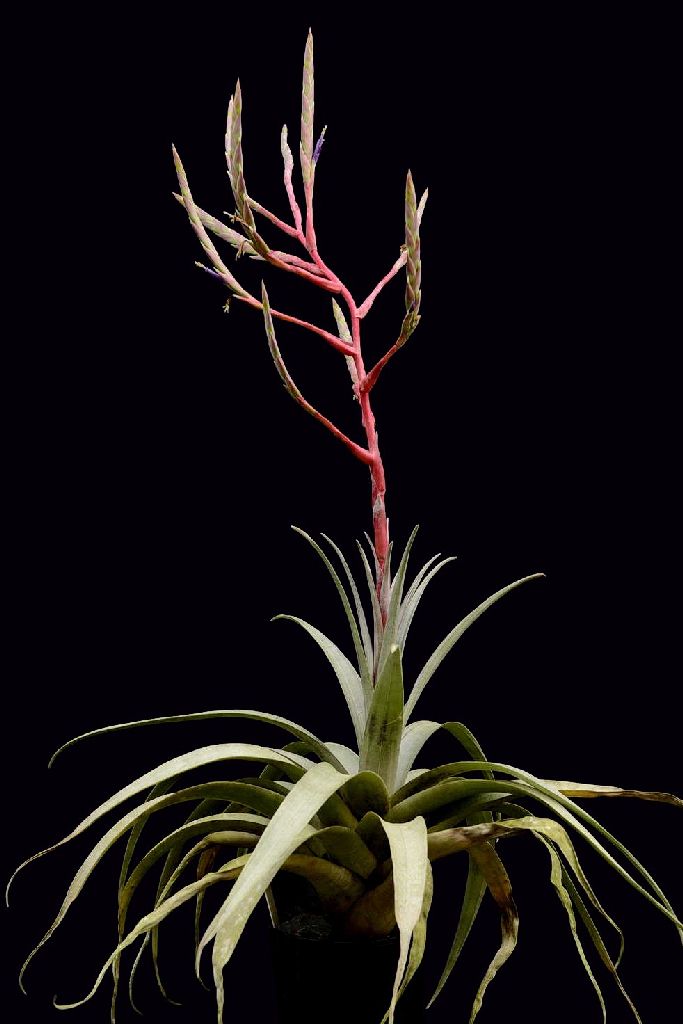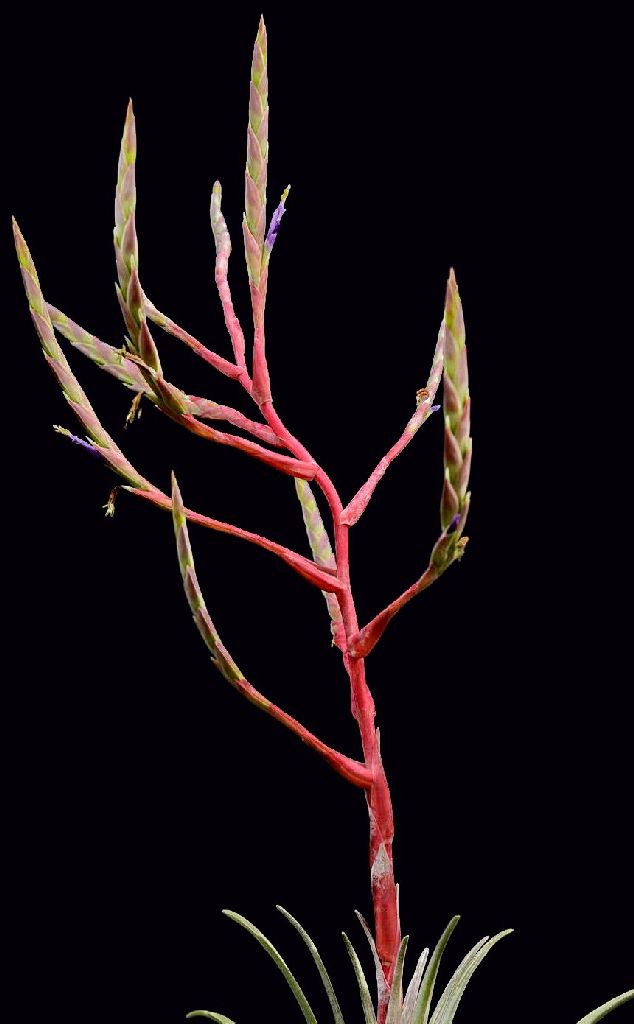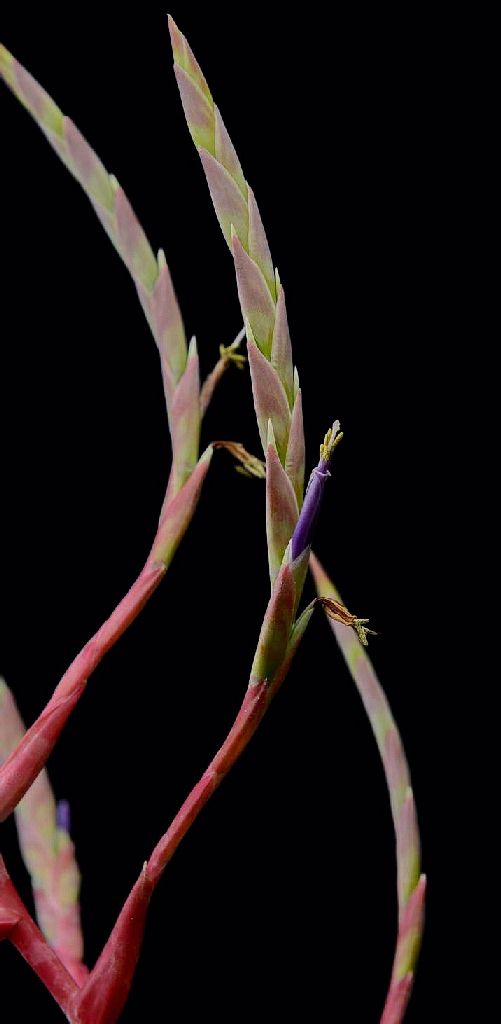 Peter Tristram ... "T. ulrici is a recent acquisition from Germany. Itís foliage is reminiscent of T. leucolepis but the spike is quite different Ė another fine plant for any collection. It is one that wonít pup normally, only adventitious ones, especially on small plants. I havenít been game to chuck any larger ones outside here as I am sure prolonged wet weather would affect it adversely. I imagine the spike would glow even more though." Peter Tristram ... "Hereís a lovely plant of T. ulrici, ex Lydia, blooming 6 months apart from the previous clone. Itís a very dark leafed form so was difficult to photograph with my dark background, though the spike comes up OK. I havenít seen Lenís talk but I bet he shows some great photos of this in habitat. Luckily this species gives adventitious pups but it is very slow." Len Colgan ... "The first shows Ulrich Lautner himself with T. ulrici. The second is a habitat picture."
Peter Tristram ... "Ulrich will be pretty chuffed to have this attractive species named after him. The articles in the dvd make great reading too. The one on the cliff is a dark form like my plant. I am experimenting with a few outside to see how well they handle the extremes (mainly the wet periods) and all looks good so far, but they will be even slower there. It's a decision I have to make with many of the larger growers - some do better than under cover, some just OK and others go backwards so get returned to the sheltered environment. One thing, Pam, the colour should be more intense with the extra direct sunlight."

---
Updated 20/11/16
---