Tillandsia tomekii
Click thumbnails for full size, scaled to a new window.
---
Tillandsia tomekii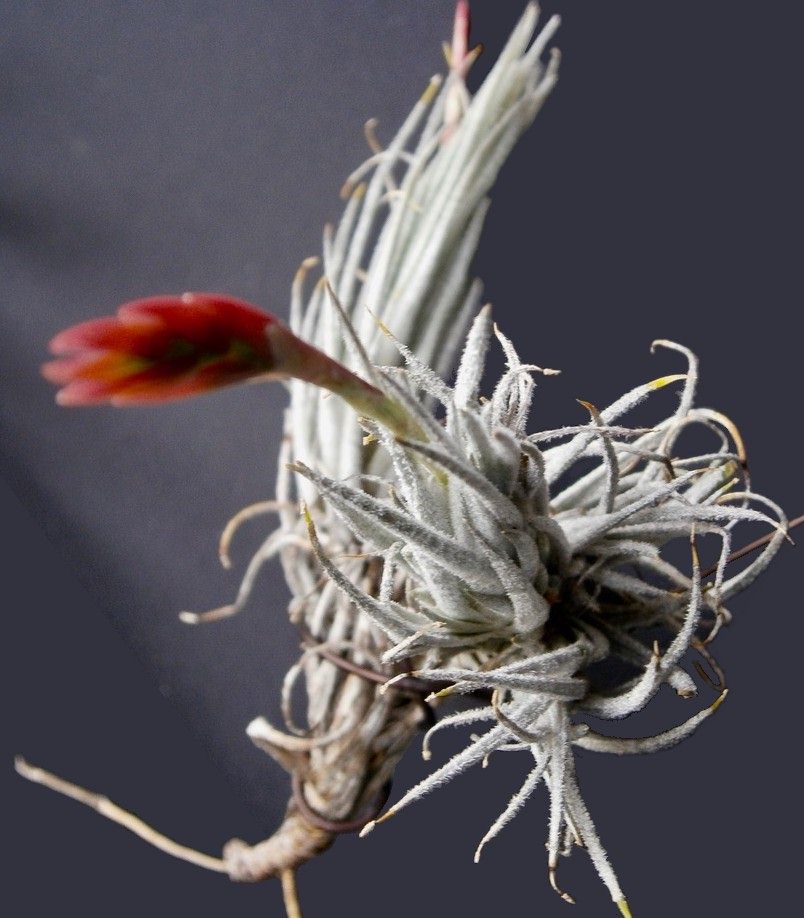 Ray Clark ... "following comments in this forum about a plant that was quite rare in collections, almost as rare tomeckii........
I thought that I would get a photo out there before I find another cooked flower spike. The photo isnít a great one, I had some trouble with the light and had to tinker with the image to get it at least viewable, canít wait to see the final throws of flowering."
Len Colgan ... "Congratulations on flowering T. tomekii which I gather came from Derek.
I lost the first two plants of that species that I obtained from Lotte Hromadnik, but a third one has been growing happily for many years. However, it is yet to flower.
You might be interested to know (but probably already do) that in the 2005 description of this species by Lotte and her husband Helmut, it finishes with: "This new species was named after Chief Inspector Rudolf Tomek, who put reason before bureaucracy in favour of species conservation.", so we can be thankful that this species isn't already extinct."

---
Updated 27/05/17
---