Tillandsia streptophylla X paucifolia
Click thumbnails for full size, scaled to a new window.
---
Tillandsia streptophylla X paucifolia
Unregistered.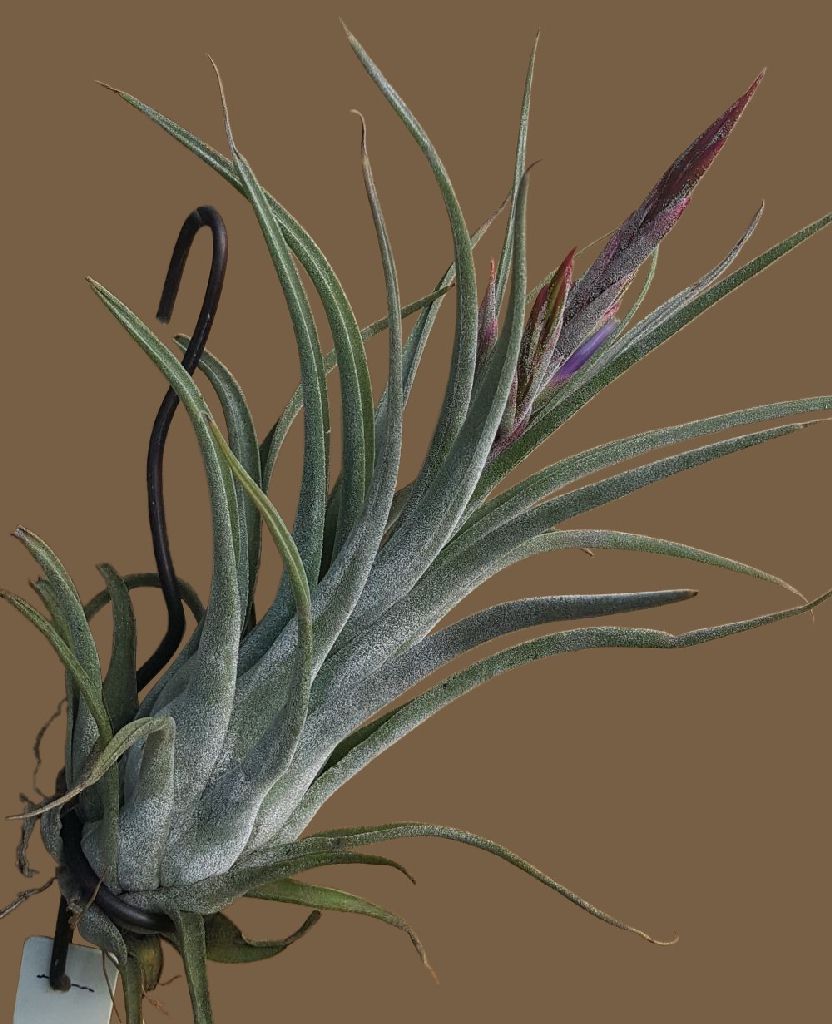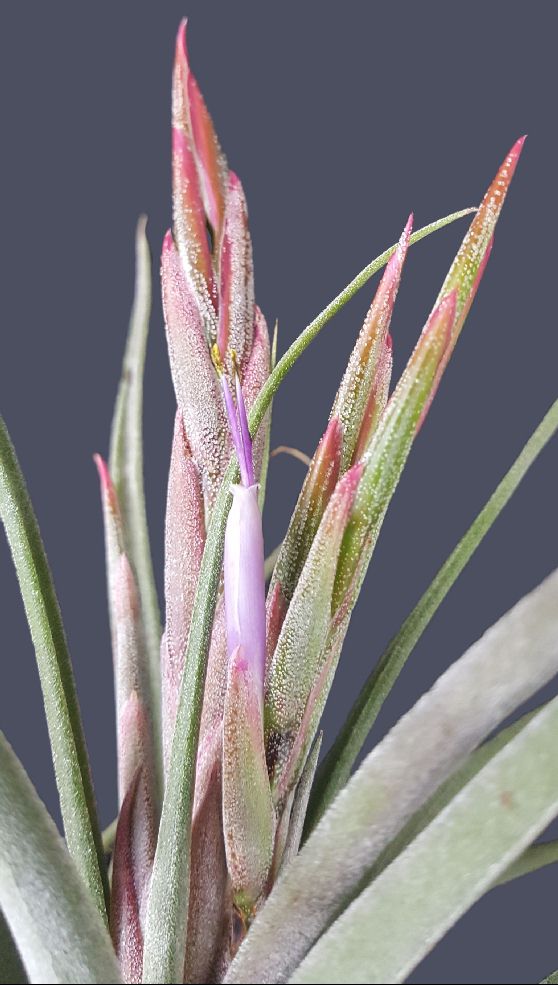 Chris Larson ... "Another hybrid from SE Qld that I am enjoying at present. This time from Barry Genn. It appears to like the southern climate as well – a bit unusual for a Queenslander.
The tag says (T. streptophylla X paucifolia BG 11/99). Not registered."
Ron Jell ..."I bought a Tillandsia streptophylla x paucifolia in December 2013 from a source outside of the Brisbane area, but it probably originally came from Barry.
I grew it and kept it alive until February 2015 when unfortunately, it died, I can't recall any specific information about it, but apparently it did not like my conditions. Maybe it was just me but it is interesting that it is growing well in the north and south. I wonder how this hybrid is now growing in Barry's conditions. Or for that matter is anyone else in Brisbane currently growing it?"
Bob Hudson ... "Yes I have that one as well and I agree it is a great plant."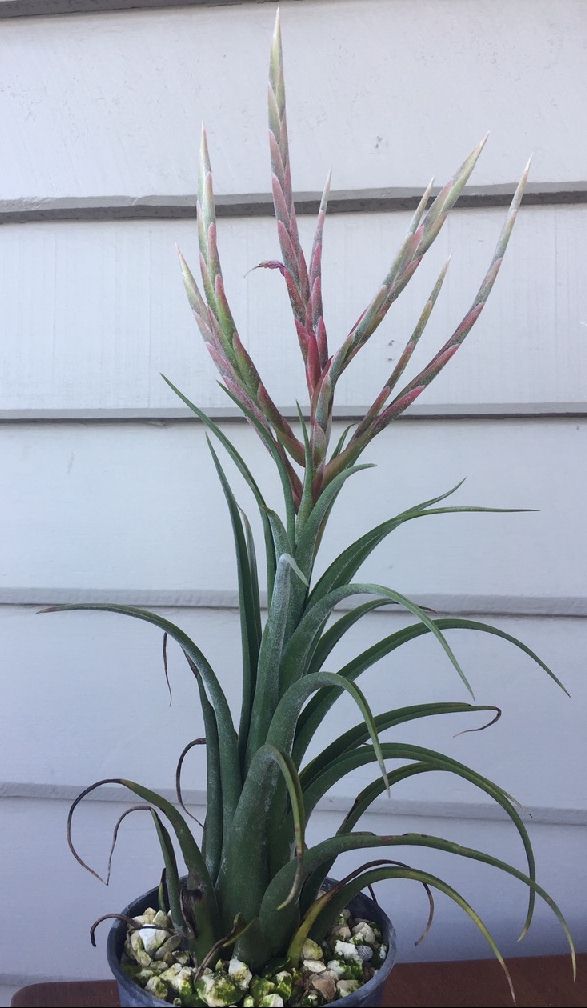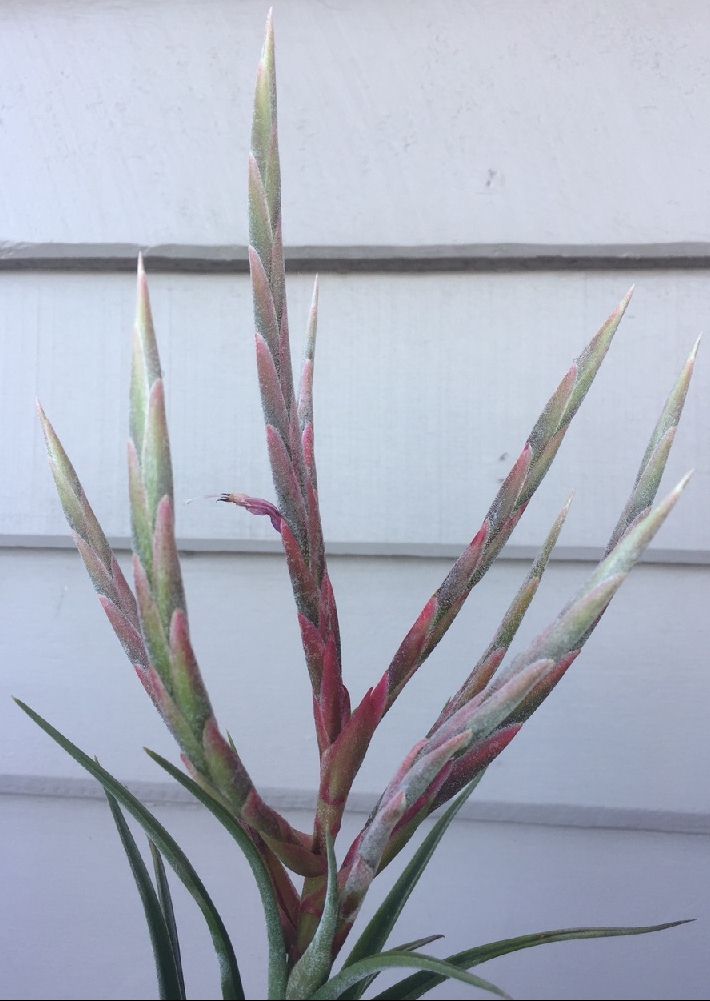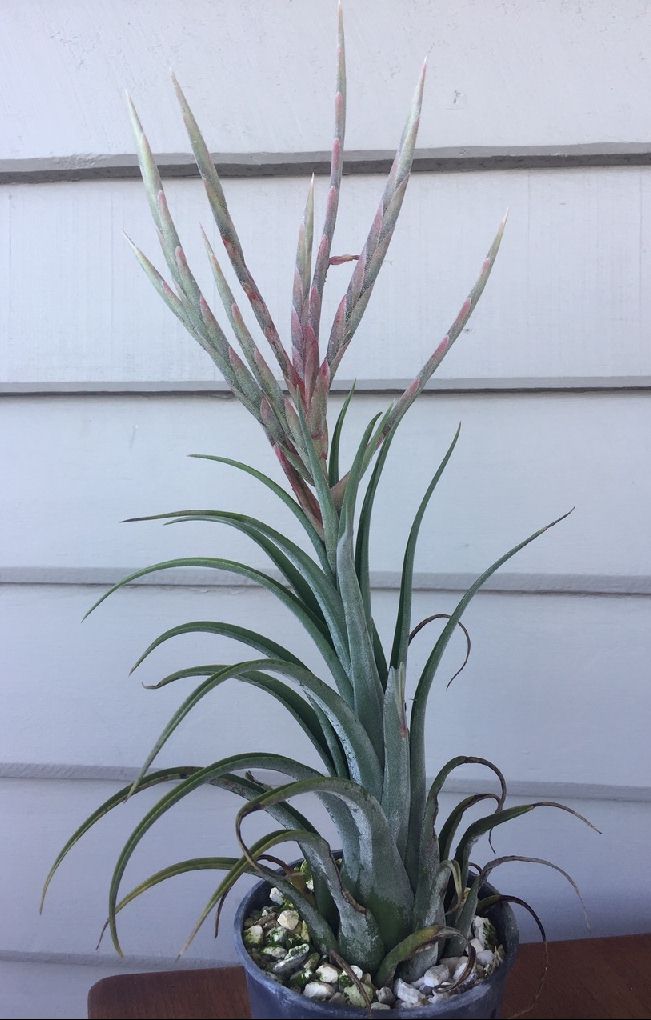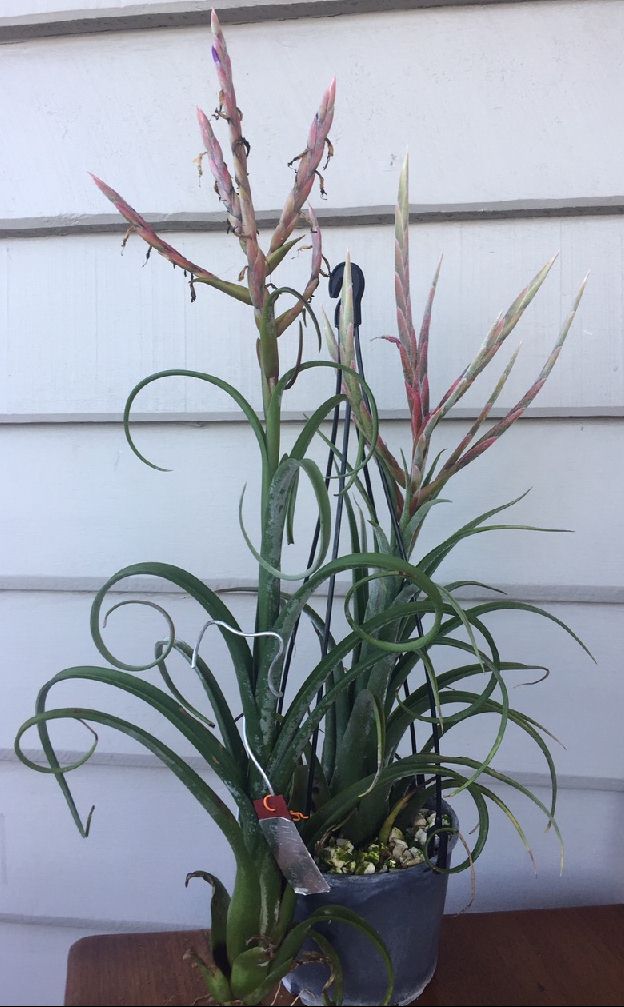 Bruce Dunstan ... "This is one of Barry Genn's babies. I saw some of the others from the cross growing much harder on the side of Barry's shadehouse. I've also added a flowering 'Asomobroso' in the last picture, which is the reverse of the cross."

---
Updated 17/05/22
---