Tillandsia salmonea
Click thumbnails for full size, scaled to a new window.
---
Tillandsia salmonea
Mexico.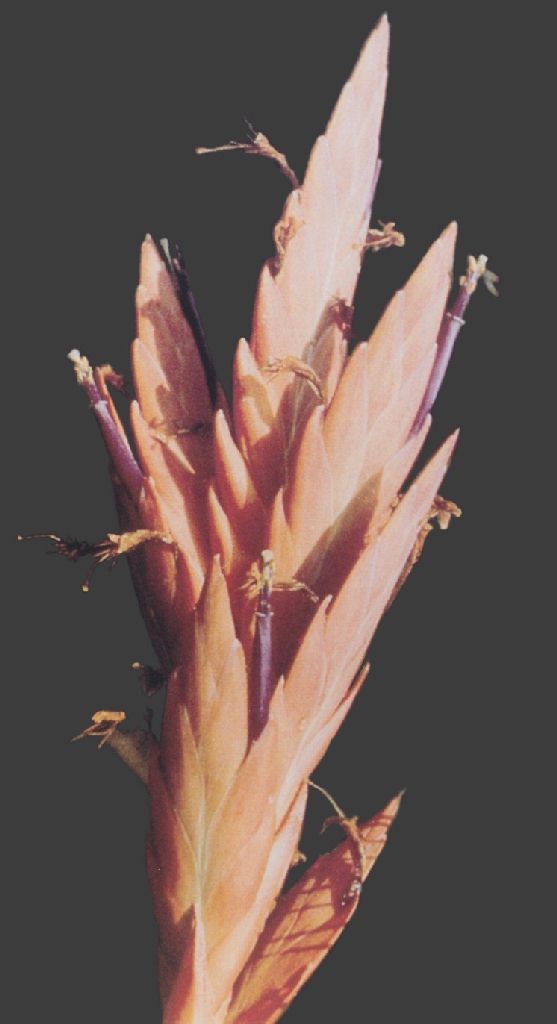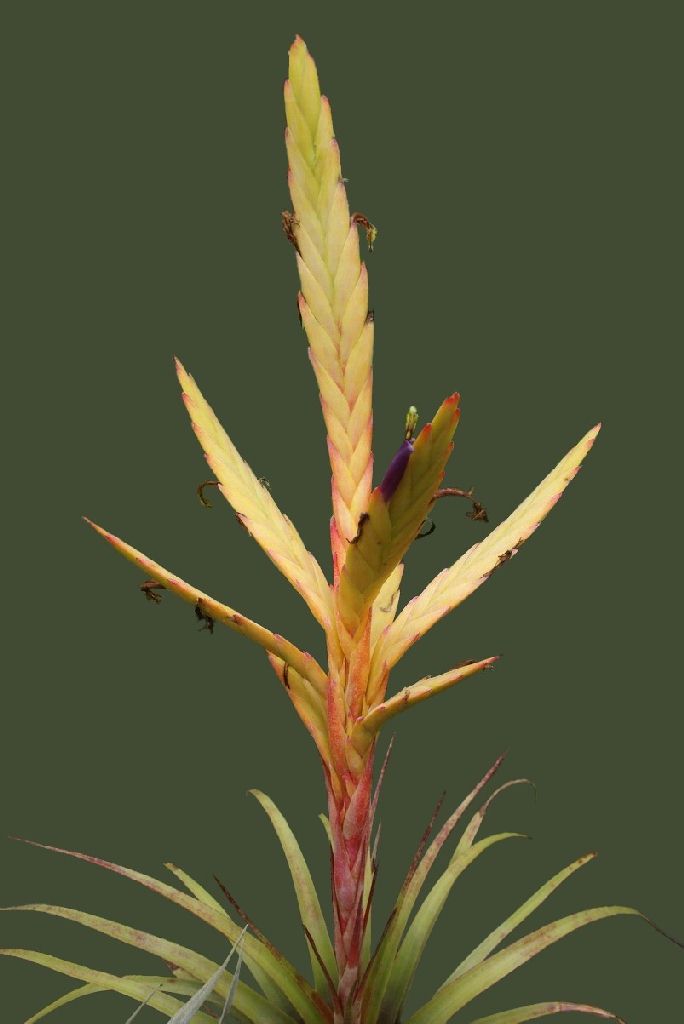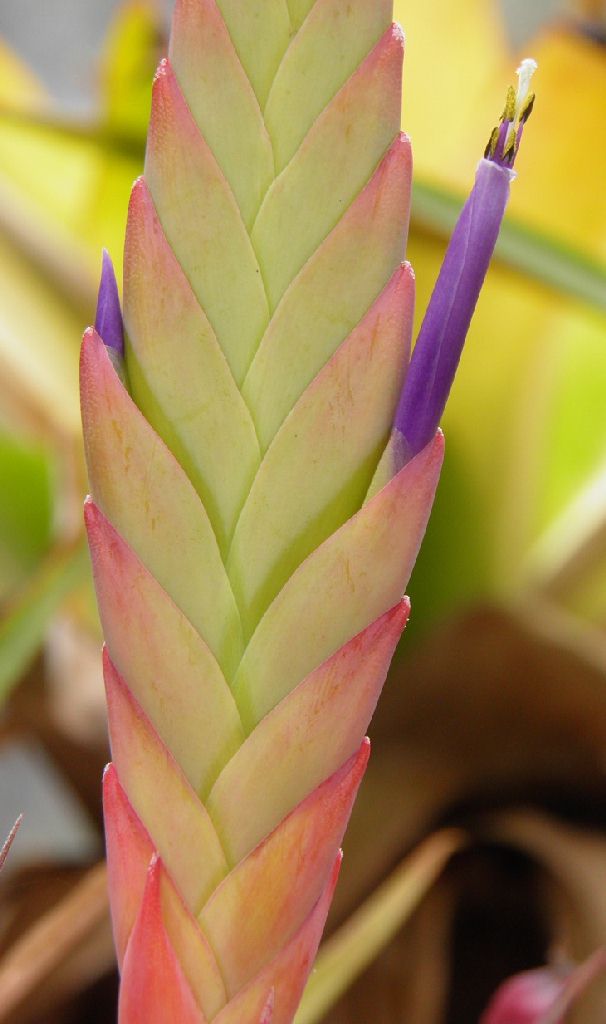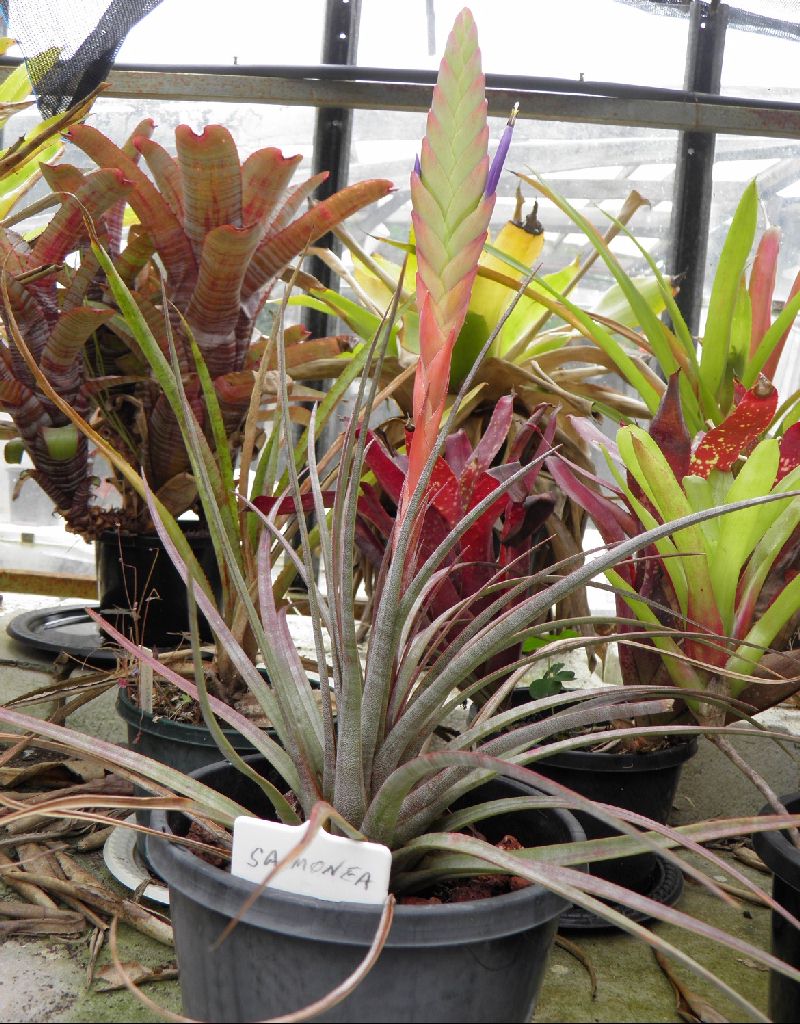 | | | |
| --- | --- | --- |
| Len Colgan 02/13 | Peter Tristram 02/13 | Derek Butcher 12/16 |
Len Colgan.... (See also T. tillii)
"Many years ago, Renate Ehlers confided that, for personal reasons, her two favourite tillandsias are, of course, T. ehlersiana and T. klausii. Because she does not have university qualifications, virtually all of her 100+ new tillandsia species descriptions contain a Latin diagnosis supplied by Walter Till. In appreciation, in the early 1990s, she wanted to name her third most favourite tillandsia in his honour as T. tillii. However, Walter declined as he preferred another plant that was also being described by Renate, which is the plant shown by Pete (now registered as T. tillii). A few years later, the "rejected" plant was named by Renate as T. salmonea due to its salmon-coloured bracts.
Renate has always thought that Walter made the wrong decision. What do you think ?"

Peter Tristram....
"Funny how things go! Interesting stories, Len! Hereís another shot of a T. salmonea from Lydia taken 5 years ago. All pups I have parted with came from this plant. Itís a very slow growing, stocky plant with hard, brittle reddish leaves, very different to the softer, silvery leaves of T. tillii. I would be happy with either named after me!
Incidentally, I have klausii and ehlersiana in bloom now. Maybe I should cross them..."

Derek Butcher....
"A New Year message to remind you all that you need perseverance. My records show that I got this plant from Renate Ehlers in 1995. Even though it is terrestrial in Mexico I decided to play safe and grow it as an epiphyte on Mallee root. For 20 years it looked great as a plant but did not flower. As a last resort I decided on pot culture and it only took a year to perform. I do not know if it was the shock in moving, having its roots covered or Adelaide's extra-wet winter that did the trick."

---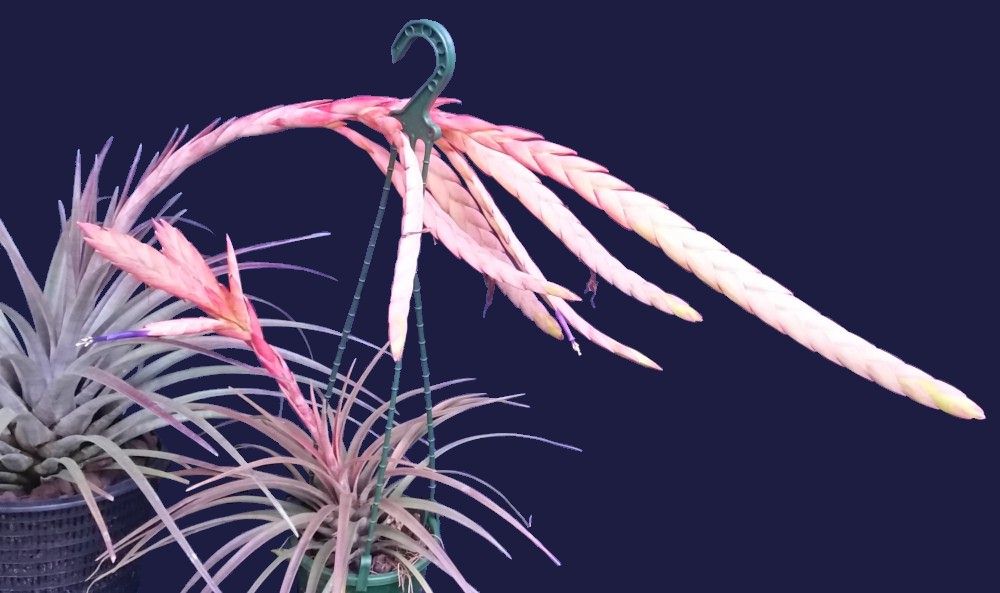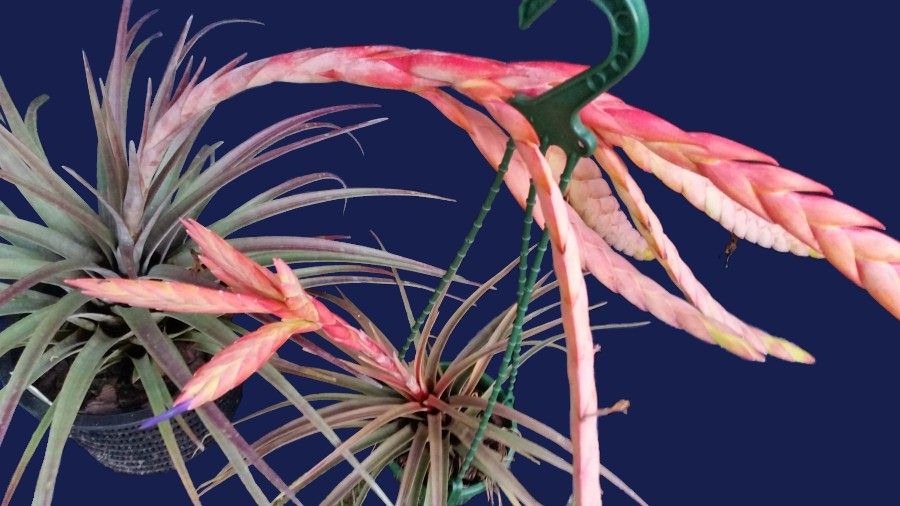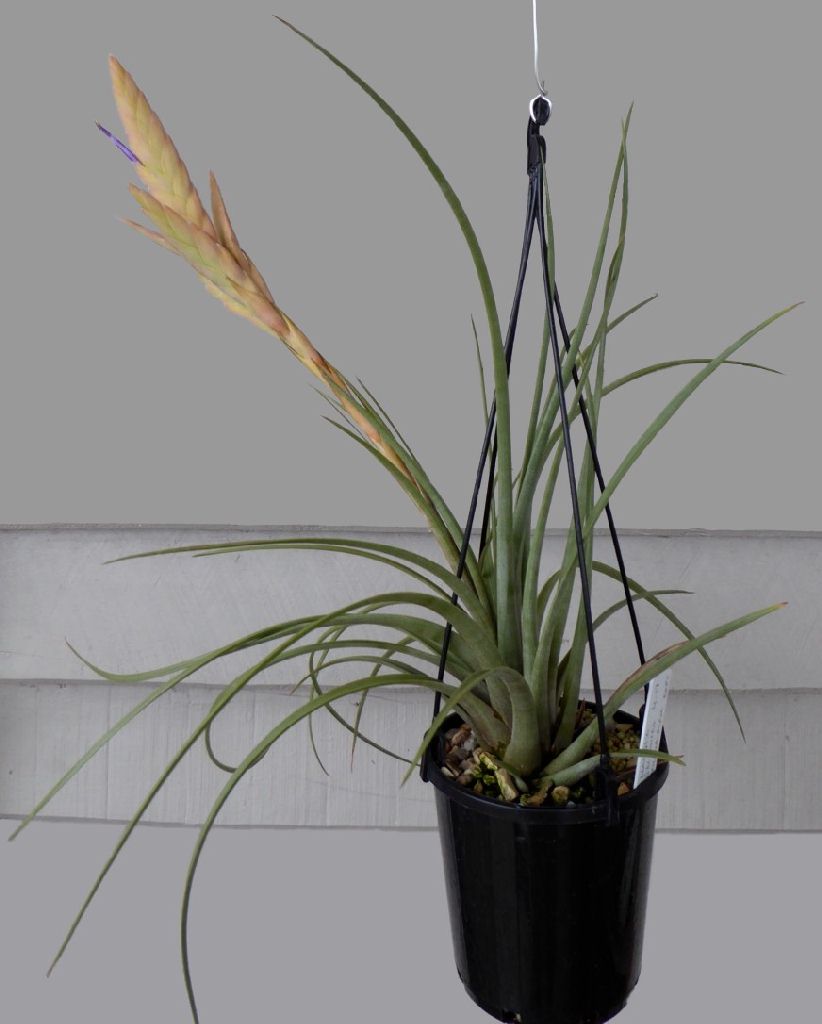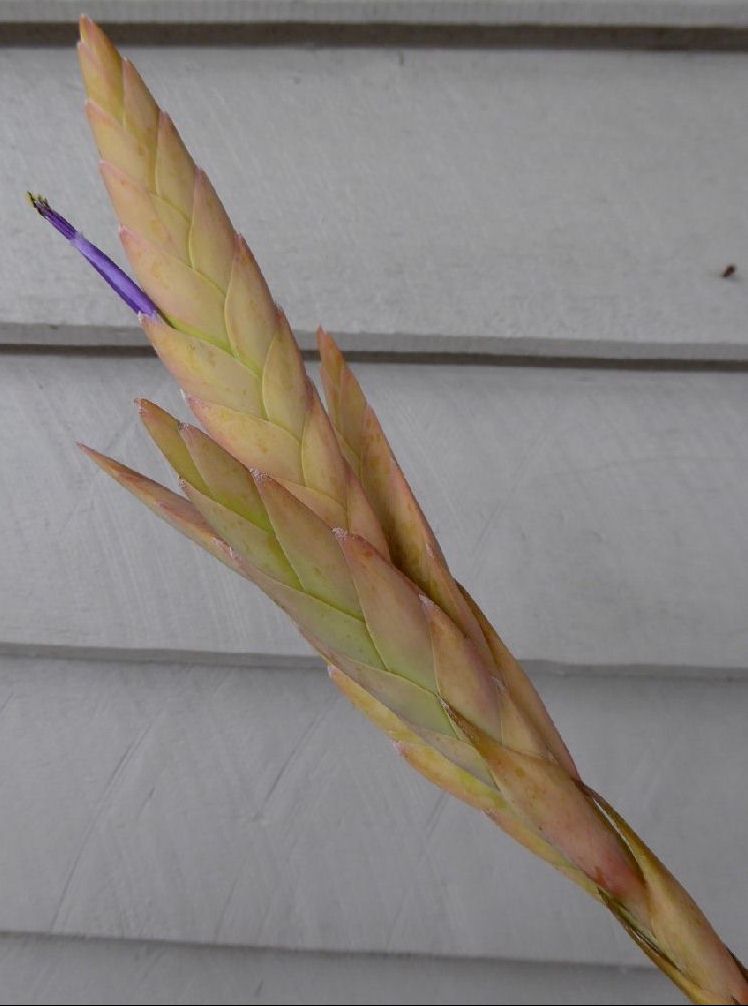 | | |
| --- | --- |
| Chris Larson 11/15 | Bruce Dunstan 10/17 |
Chris Larson ... "On the subject of single spike/branch spike/small/large:
A couple of weeks ago I posted a photo of the smaller plant which had come adrift from its tag. Every responder said T. salmonea.
This larger plant was an import from Europe as T. salmonea in 2011.
The second photo is attached as it portrays the colour more accurately than the bleached out spikes in the broader shot. Both have been grown high in the greenhouse. Both would have had Osmocote in the pot as well as foliar feed.
Our tillandsias are so variable Ė buying plants on the basis of photos on the net & not buying them because they are already on your list can result in not getting what you want or, alternately, missing an opportunity. Names are just that!"

---
Updated 03/12/17
---