Tillandsia rhodocephala
Click thumbnails for full size, scaled to a new window.
---
Tillandsia rhodocephala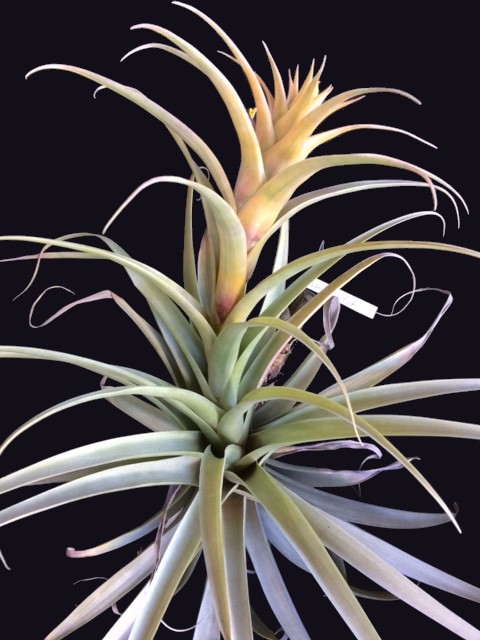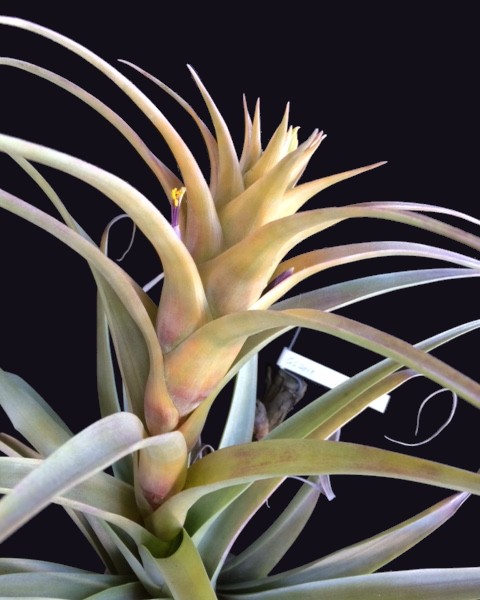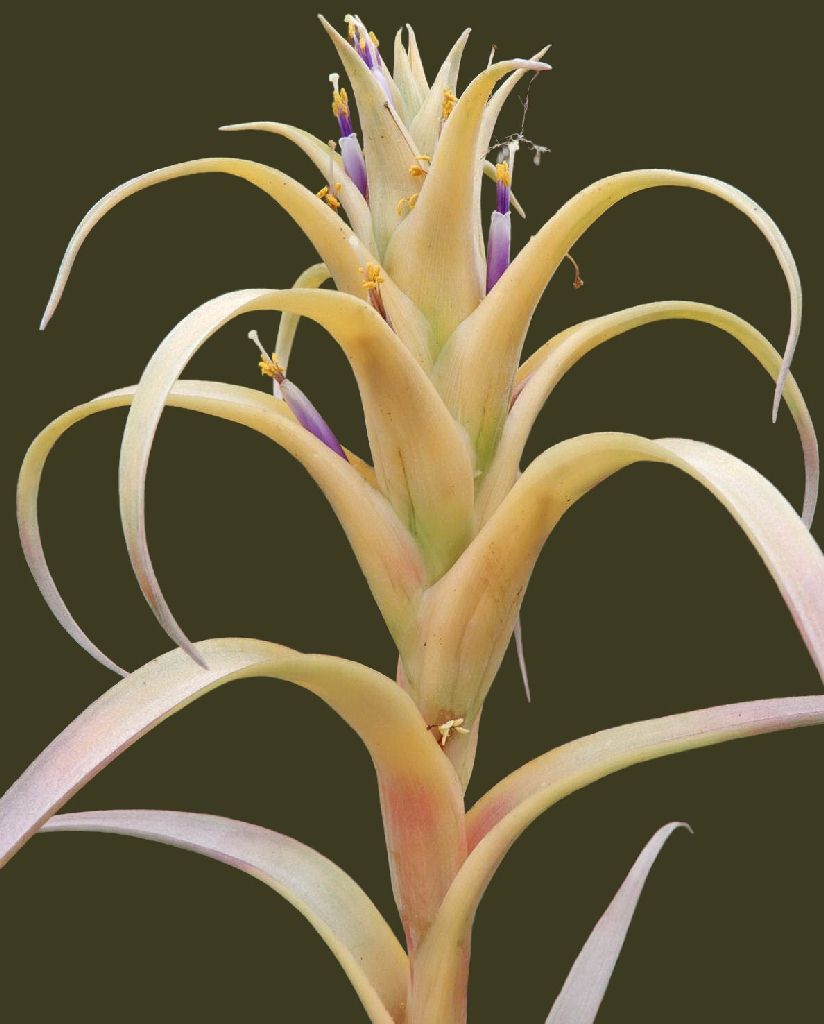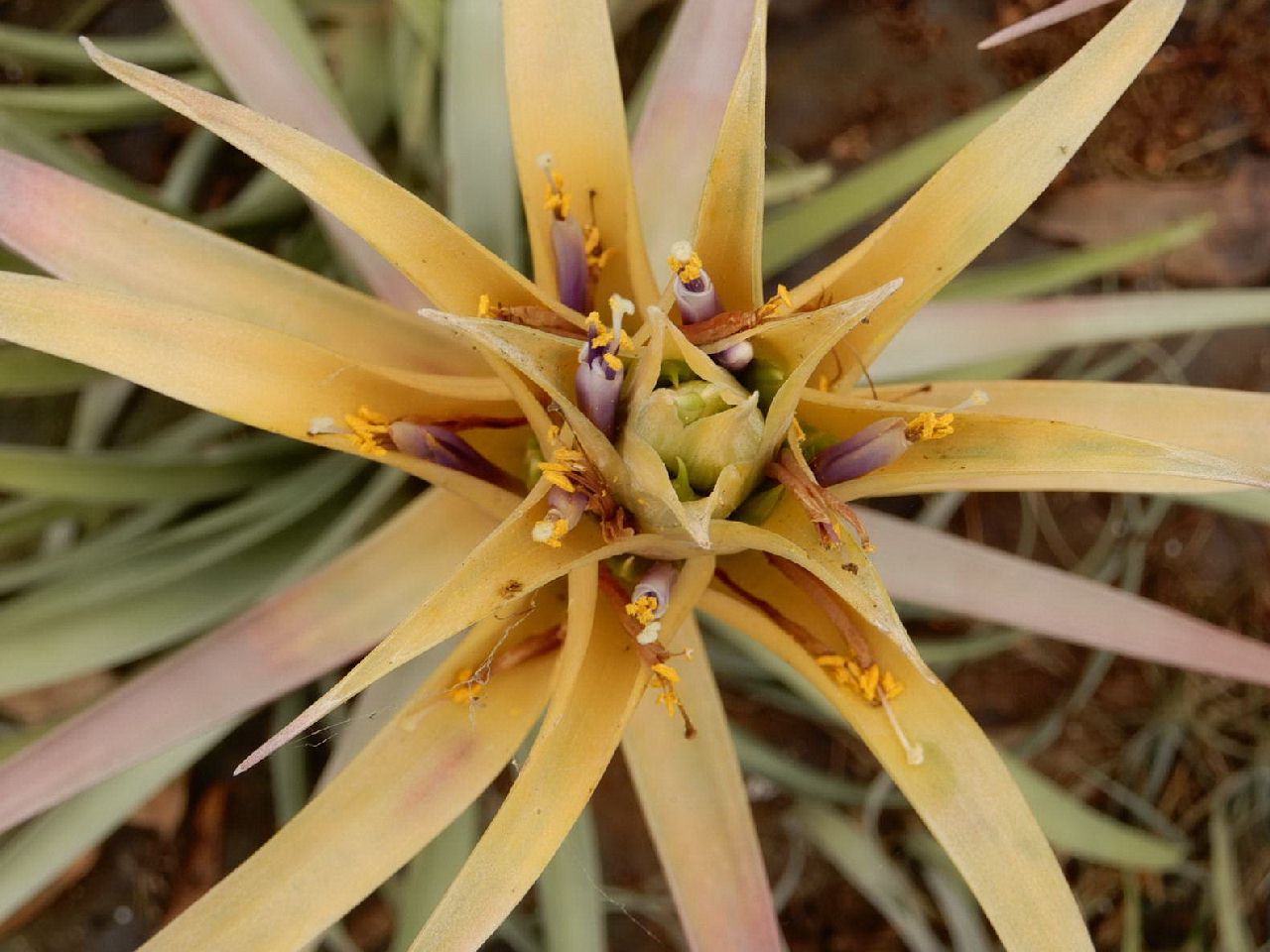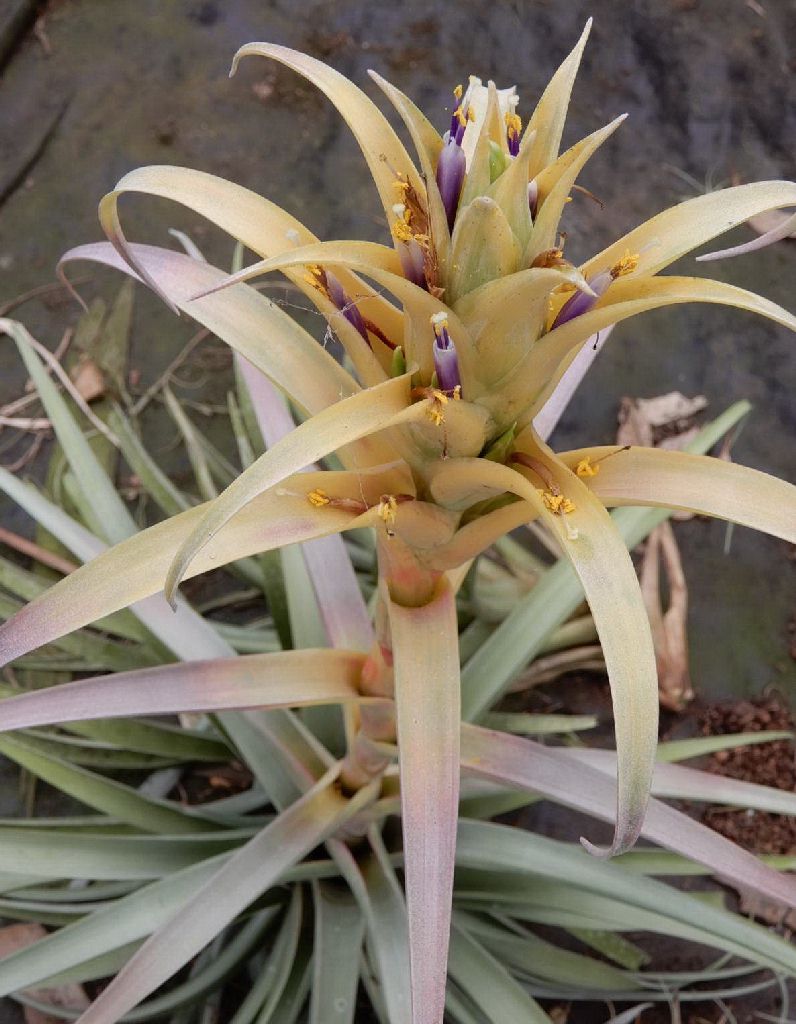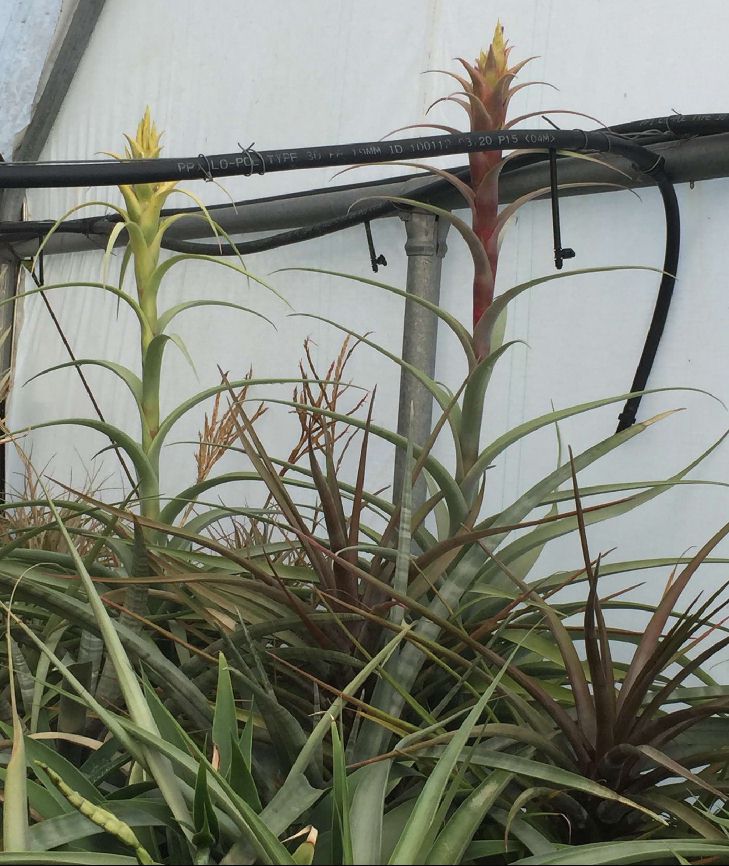 Peter Tristram ... "Despite being around for many years the stunning T. rhodocephala isnít often seen for sale. I have quite a few clones, from BRT (naturally), Tropiflora, and the Germans and the reading on the DVD is worth a visit. It was postulated that it was a natural hybrid swarm at one stage though I think its species status is well accepted now. The clones vary in size and colour and the bract colour can be guessed by the flush or not of the leaves when grown in full sun or very high light. This yellow form doesnít blush at all, even in full sun where I grew it for years, whereas the plants with red in the bracts tend to have a reddish flush to the foliage. I donít seem to have photographed the other colour forms unfortunately, at least not catalogued pics. The colour variations can be seen in the habitat shots too. I suppose others will have noticed this, especially if they have a few colour forms and with other species too. The outer part of the primary bracts do colour slightly burgundy, reminiscent of some of the yellow forms of capitata."
Dale Dixon ... "Stunning plant. I got one from you last visit, but there was no note WRT its provenance. It was a large offset that you sold me so hopefully I wonít have to wait long."
Peter Tristram ... "Your plant will have been from a Tropiflora plant but they all came from the same population. I donít remember which clone but likely a peachy colour.
Picture above of the 2 clones I got from Tropiflora so your pup will be from one of them. Maybe the foliage will tell the story if you grow it in very bright light."

---
Updated 23/05/19
---