Tillandsia reichenbachii X croctata
Click thumbnails for full size, scaled to a new window.
---
Tillandsia reichenbachii X croctata
Un-registered. T. reichenbachii X croctata ? by Burkhard Holm ?
See notes below.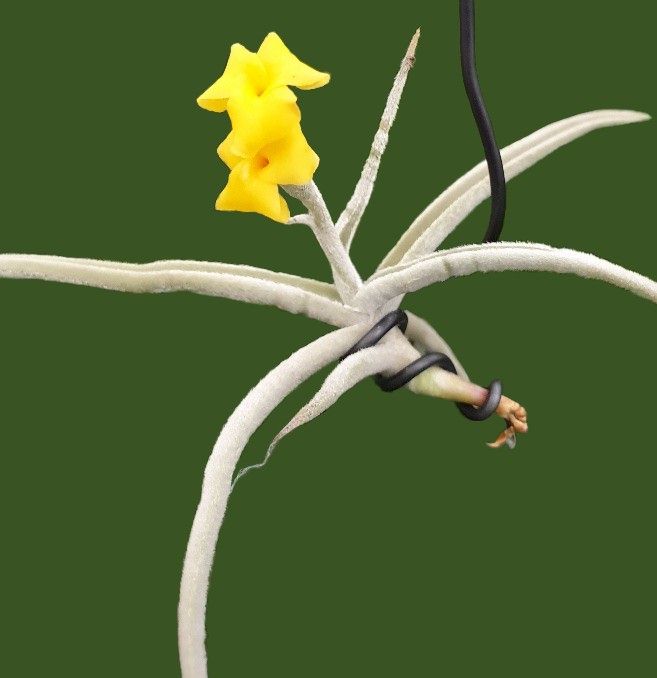 Chris Larson ... "One I havenít flowered before from Holm. I canít remember which way around the parent was Ė T. reichenbachii X croctata or the reverse. Canít find it on the BCR either. Very difficult to photograph Ė this is the only photo I could get where the colour of the flower was true."
Geoff Lawn ... "This T. reichenbachii X croctata does appear on Peter Tristram's Master List of Holm Imports ex Germany. We have been waiting for a blooming photo from some-one, so it could be named and registered--thanks. This item went onto a list of Holm's unregistered crosses back in July, 2016. At that time Burkhard Holm's daughter Tanya Richter indicated it may be the reverse cross and maybe not be her father's cross, but that they do not stock it any more, but a remake of the cross was done."

---
Updated 10/09/19
---