Tillandsia punctulata
Click thumbnails for full size, scaled to a new window.
---
Tillandsia punctulata
Species Honduras/Mexico.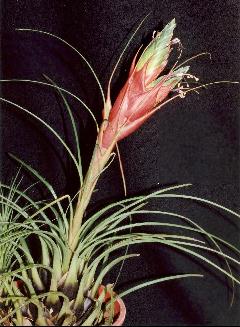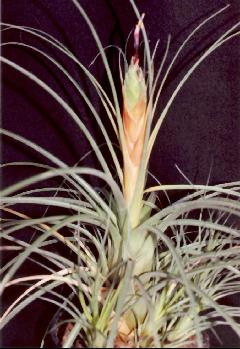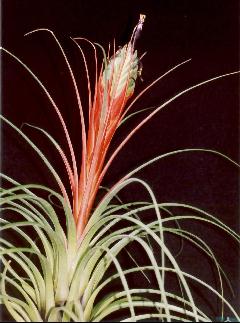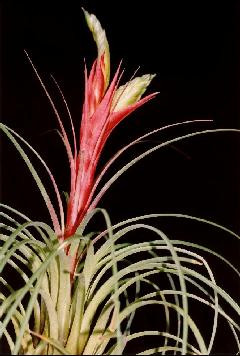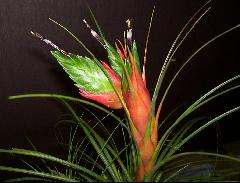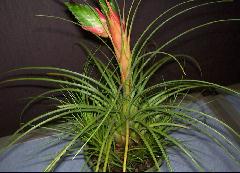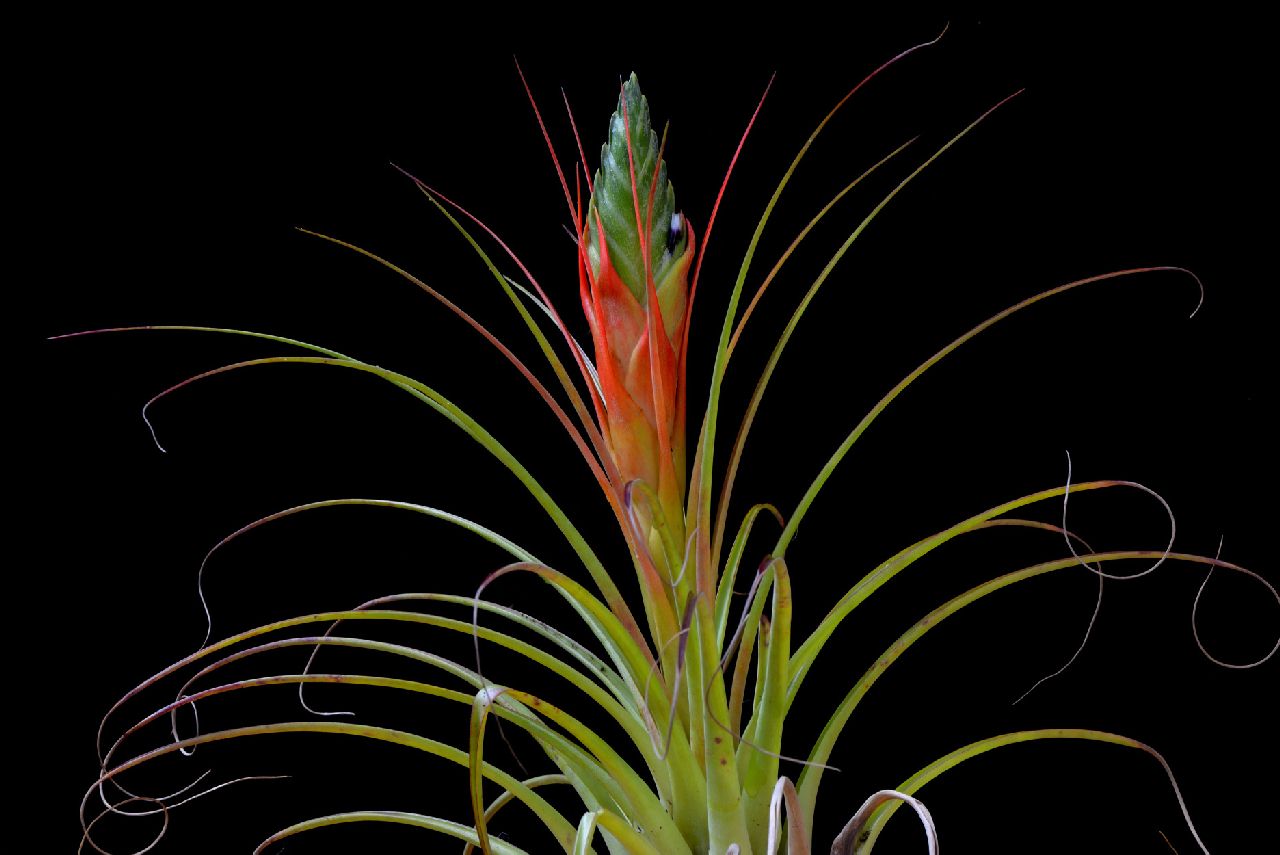 | | |
| --- | --- |
| Ian Hook BSA open competition 07/04 | George Nieuwenhoven 01/18 |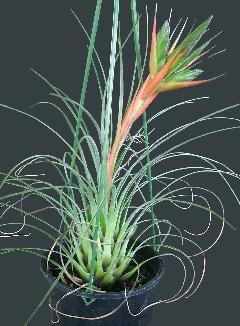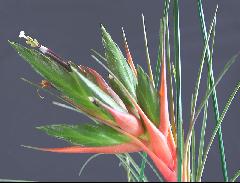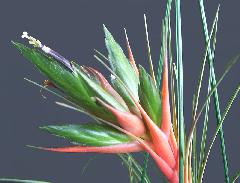 | | |
| --- | --- |
| Ian Hook, 05/06. Small form registered as "Tanya Maree" | Ian Hook, 08/06. Small form registered as "Tanya Maree" |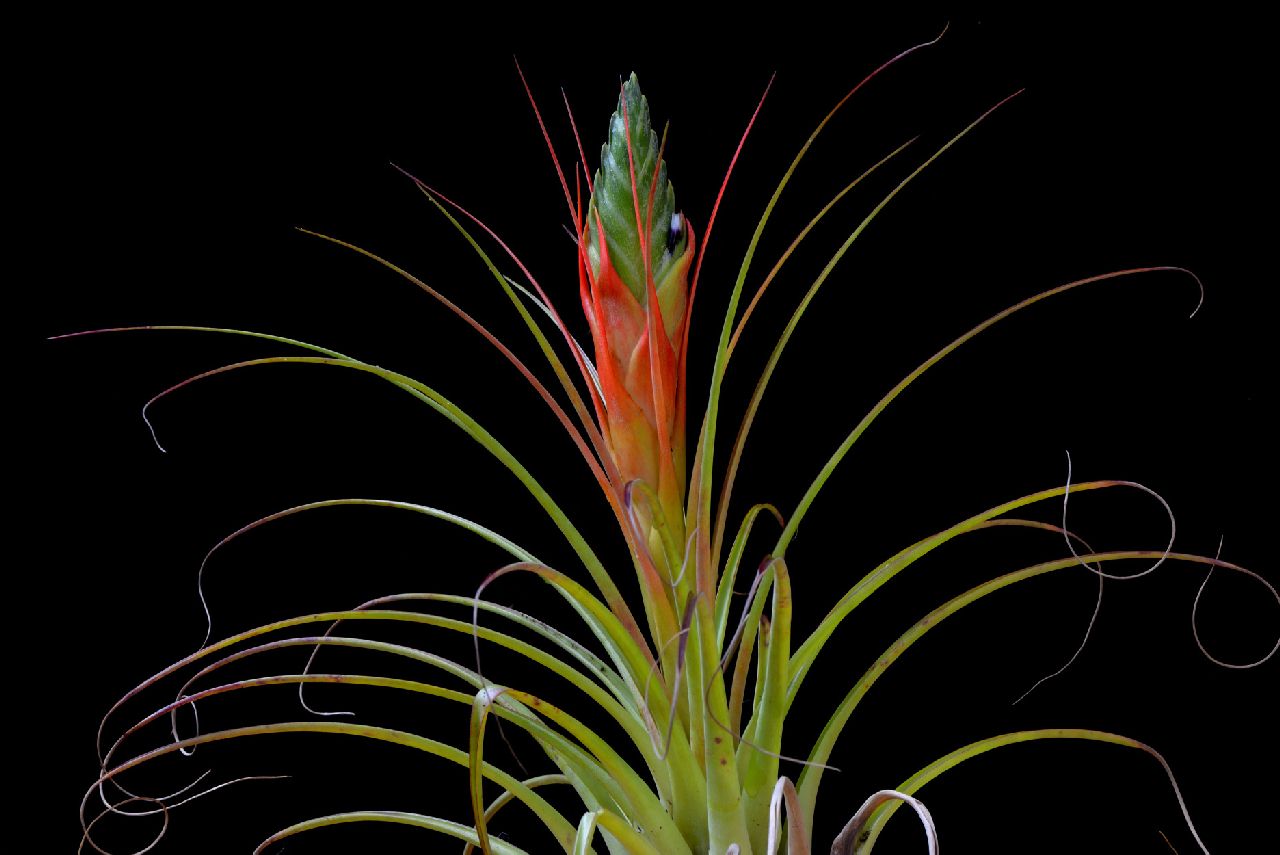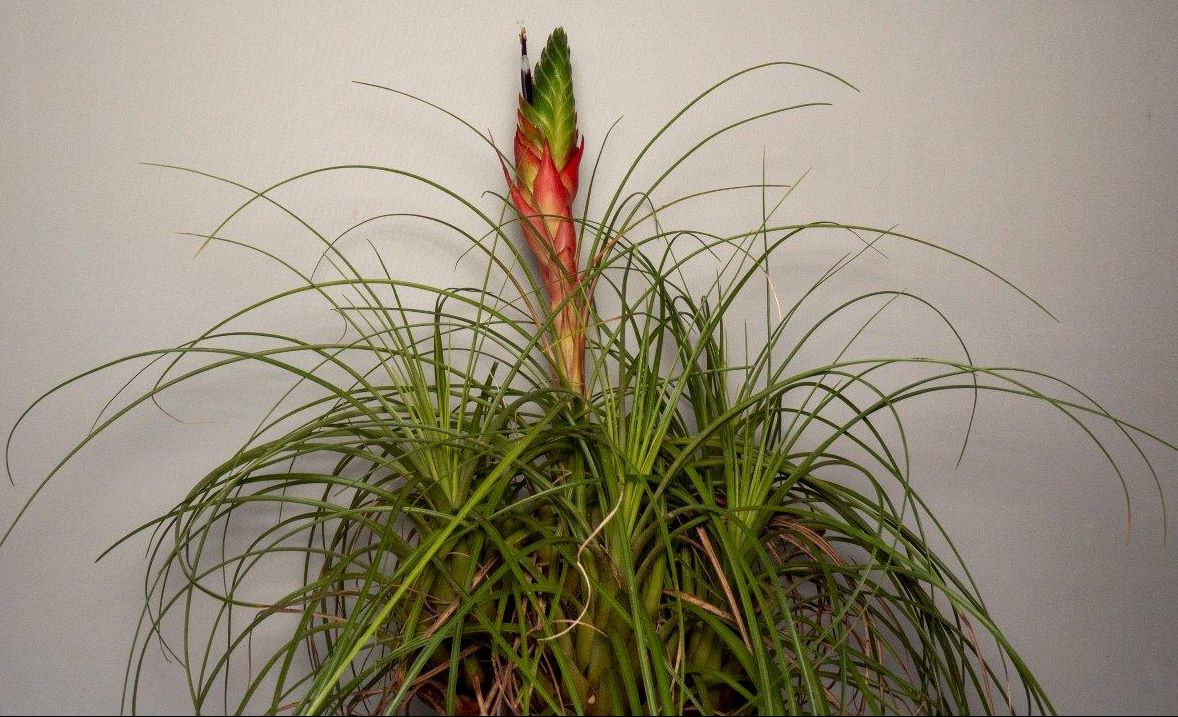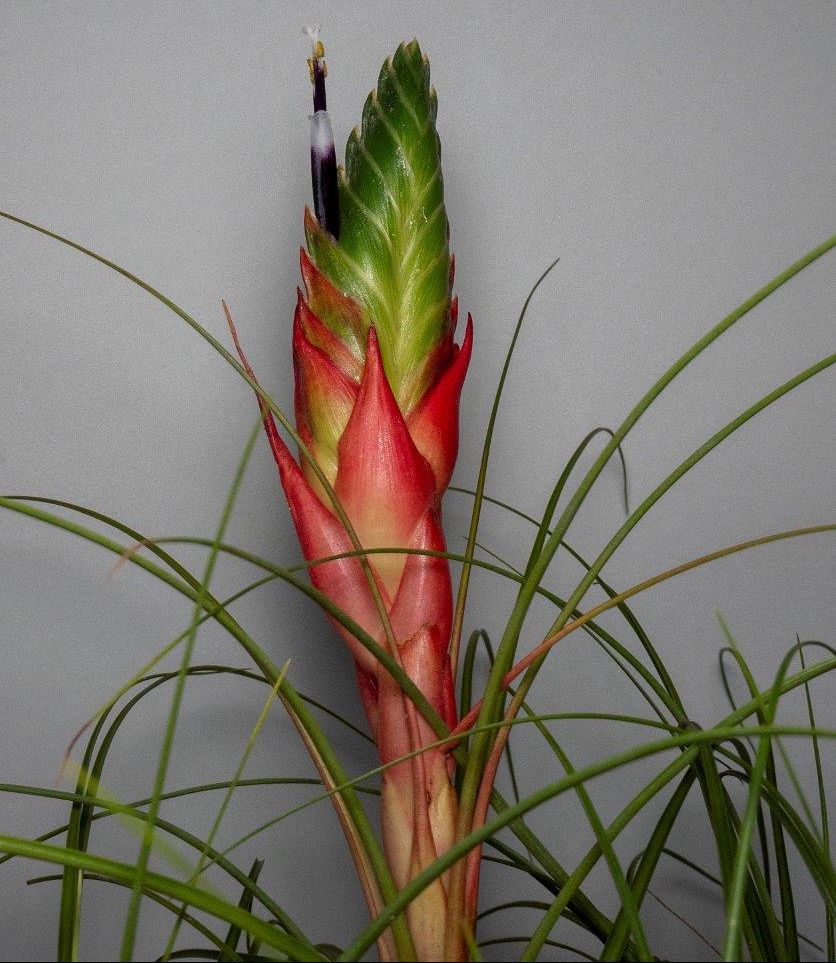 Rob Bower 05/20. "the petal colours are a nice surprise"
Tillandsia punctulata from Illawarra 'NEWSLINK' July 2020.
Also known as Mexican black torch--is native to Central America (Belize, Costa Rica, El Salvador, Guatemala, Honduras, Nicaragua, Panama) and Mexico where it thrives in warm and wet conditions.* It is found at various altitudes, ranging from 0 to just over 2250 metres above sea level.
It is a medium-sized species with many curved leaves that form a fine rosette with bright green and purplish green leaves. It produces upright spikes of four to six tubular, white-tipped violet flowers with green floral bracts.
From Paul Isley III's book, Tillandsia II, "Tillandsia punctulata is often confused with Tillandsia tricolor because it is similar in appearance and both have the same papery leaves. But there are differences that make these two species easily distinguishable. The bases of T. tricolor are brown, and those of T. punctulata are usually a maroon so dark as to appear almost black. In addition, virtually every specimen of T. tricolor has a series of chestnut-coloured dots as the sheaths blend into the green of the blades. The sheaths of T. punctulata are wider, the blades brighter green, and the tips recurve. The leaves of T. tricolor are stiffer. Both species produce stoloniferous offsets, but the runners of Tillandsia tricolor are tougher and thicker."
*From an article, A Geography Lesson, by Carol Johnson of Florida, which appeared in the Journal of The Bromeliad Society, November-December 1989, Vol. 39(6) I have extracted the following:
"Prospective bromeliad buyers most often ask: 1. How much light is best for this plant" and 2. Will it take cold if planted outdoors?
Rarely do they ask, "Where does this plant come from?" Yet this is the most important of all information required to grow bromeliads successfully and the answer to this question will also settle the first two. Geography plays a major role in the growing of our plants—altitude, moisture, and heat go along with this.
Light. For many years I struggled to grow Tillandsia punctulata without much success. It neither lived nor died. Then, in Mexico, at about 3,500 feet, we collected Tillandsia punctulata. It was growing in the tree tops in cool, dense shade and nurtured by wet, rotted leaf mould. This taught me a lesson about the tillandsias. All those years I had lumped all tillandsias together, as sun-loving, dry-growing epiphytes. Now I know that every tillandsia, in fact every bromeliad, should be researched before becoming part of a collection."

---
Updated 1/08/20
---