Tillandsia pucaraensis
Click thumbnails for full size, scaled to a new window.
---
Tillandsia pucaraensis
Species from Pucara in Northern Peru.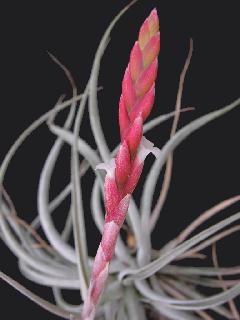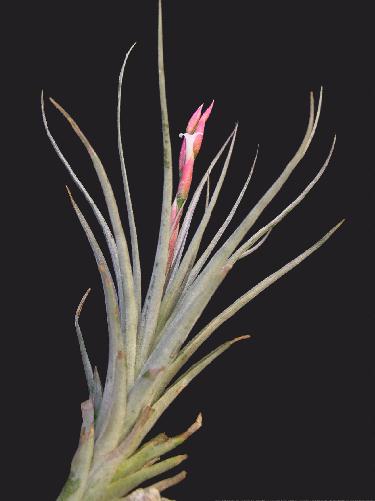 | | |
| --- | --- |
| Len Colgan 02/10. | Ken Woods 01/11. |

This plant was under the spot-light by the Tillandsia Discussion Group in 2010.
Here is Len's summary of discussions. See also UD notes on fcbs -
"For those not familiar with the story so far, you should go to the fcbs web site. Then click on "Uncle Derek Says" followed by the T. pucaraensis/guelzii link. Alternatively, you can find T. pucaraensis in the photo gallery, and click on the "Uncle Derek Says" link above it.
Basically, there is a plant that Pam Koide had on her list some time ago, which happens to be identical to a huge clump hanging in Collector's Corner. Pam had it labelled T. pucaraensis because Renate Ehlers could only come up with that possible name when Pam asked her. However, we all agree that it has nothing to do with T. pucaraensis which comes from northern Peru, and so the mystery plant is still a mystery. I had obtained a plant many years ago from Lydia Köhres as T. pucaraensis which matched perfectly a plant with the same name that I bought from Paul Isley. They both flowered, but the one from Isley subsequently died. The one from Lydia gave a small offset that has grown very slowly, and is still only a fraction of the size of its parent.
By the way, you will see in Derek's article that there is a possibility that T. pucaraensis and T. guelzii are synonymous despite contradictions in history.
Anyway, when I visited Lydia Köhres 18 months ago, she had some more of this species and I purchased another one. It is currently in flower (photo of spike attached; that is the plant behind). I do not know definitely if this is a remnant of Lydia's earlier group or a fresh supply, but I got the impression it was the latter.
Personally, I am confident this is the true species. Whether or not T. guelzii should be deleted by being synonymous is not for me to say because I have never claimed to own it. What the plant from Pam Koide and Collector's Corner might be is unknown, and how it came to be in both locations is intriguing – perhaps Collector's Corner imported it even earlier from Pam? In any case, this mystery plant is easy to grow but quite uninspiring."

---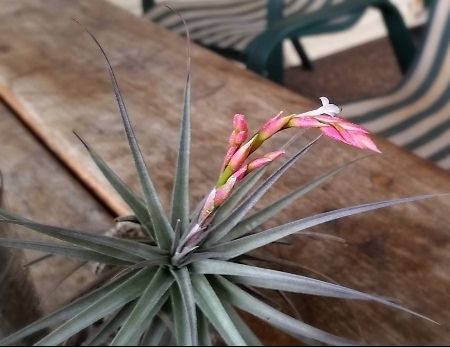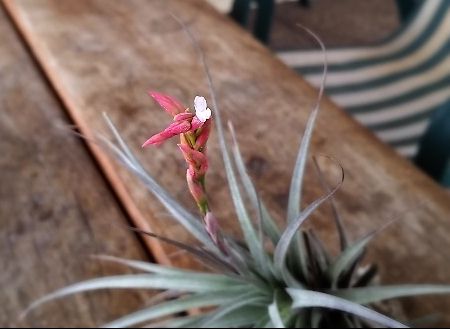 _ _ _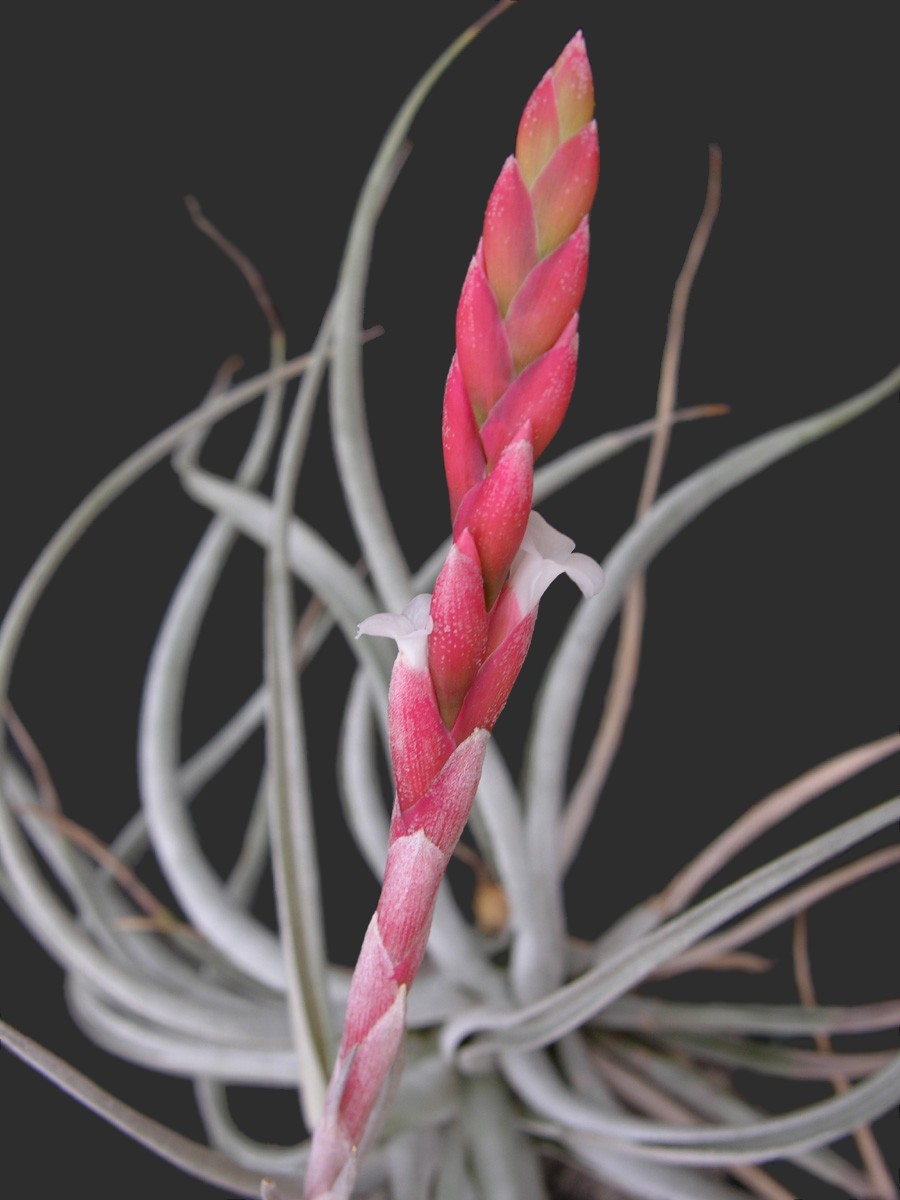 | | |
| --- | --- |
| Mark Supple 25/11/14. This plant is from Chris, it is the first time I have flowered it and looks ok from the disc. | Len Colgan 25/11/14. I regret to say that your plant is not T. pucaraensis, IMHO. It is possibly a descendent of the Collectors Corner clump, which I call T. aff pucaraensis, although in truth is not particularly close. I am confident the true one is image above. |
Derek Butcher 26/11/14 Len is more positive than the Doubting Thomas UD. I enclose what I wrote in 2005 in case not all Tillnuts have the DVD. (See LINK.)
Yes we knew about the errant specimen in Gardenworld but it had no provenance so I could not weave it into the story. If you read the story carefully you will see how provenance is NOT supposed to work!
Chris Larson 26/11/14 There is more to the story than you know or remember of the plant from the early 90s.
I have been parting with this as T. hybrid, Isley sells as T. pucaraensis. After the stuff you remember, I bought a T. pucaraensis from Paul T. Isley at the WBC in Cairns, hoping to get the true sp. Guess what - I found where we got the hybrid from. Others may have bought this hybrid under the incorrect name in Cairns too.
Its a bit of a weedy plant - I just break pieces off when visitors like it – like Mark did. I'm surprised that many do like it.
T. pucaraensis type, Ehlers 2
See DB comment below

T. pucaraensis type, Ehlers 1
See DB comment below

Associated documents.
Click to expand.
Derek Butcher 28/11/14. I have looked in depth at the problem and the following is destined to be part of my notes, "NOTES added Nov 2014"
In 1996 when I started investigating this confusion we knew that there was a plant growing in Collector's Corner at Gardenworld, Victoria that looked to have links but we did not know where it came from. In Nov 2014 Mark Supple showed a photo of a flowering offset he had got from Gardenworld and this triggered off fresh investigations. We now know that Chris Larson saw a T. pucaraensis at Paul Isley's stand at the WBC in Cairns in 2008 and bought one. On reflection he was convinced that this was the source of the mysterious plant at Collectors corner.
This set me on re-examining my previous finds. I captured a photo of Isley's T. pucaraensis in his 2008 book which is mentioned in the narrative above. I now have photos and in future will be on the Tillandsia Discussion DVD. They are:
1. - Photos in Die Brom when this species was described
2. - Photos of the type from Renate Ehlers
3. - Photos from Pam Hyatt?s T321
4. - Photos from Lotte Hromadnik
5. - Photos of Koehres' plant that was changed from T. guelzii to T. pucaraensis
6. - Photos from Dennis Cathcart.
7. - Photo from Isley.
You will see there are similarities as well as differences and I think it is safer to keep them all linked than trying to give separate cultivar names and registering. It would be very difficult to convince each of the above to change names! With this in mind you will see that I have photos entitled
8. - From Gardenworld
More reading is also enclosed for those interested and Mark can put T. pucaraensis Garden world on his label.
---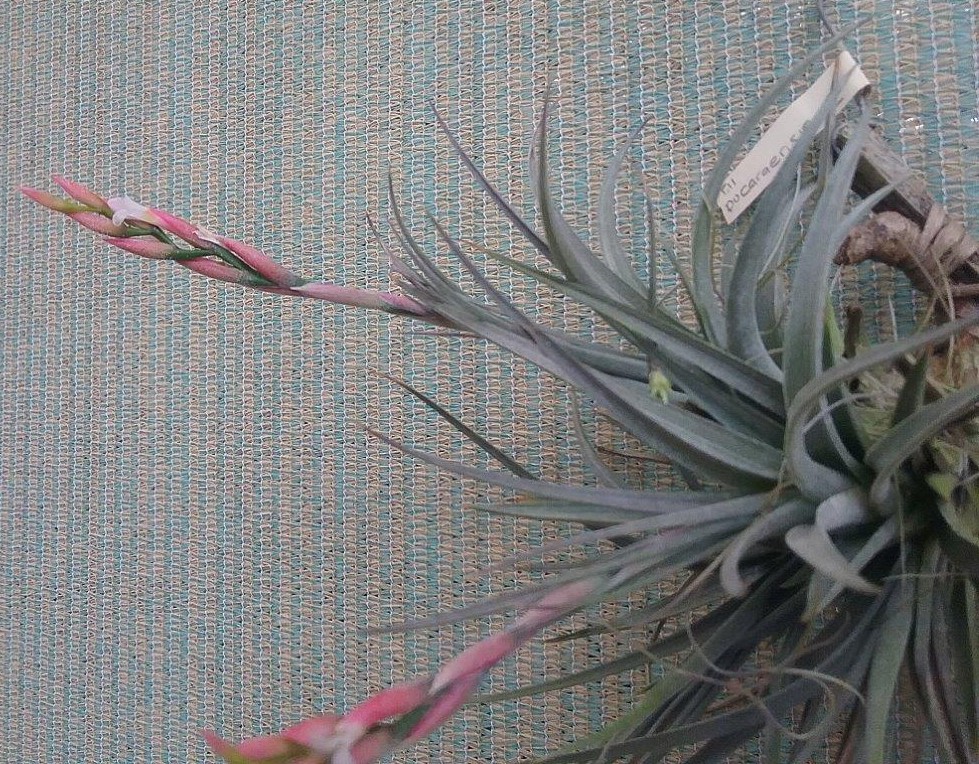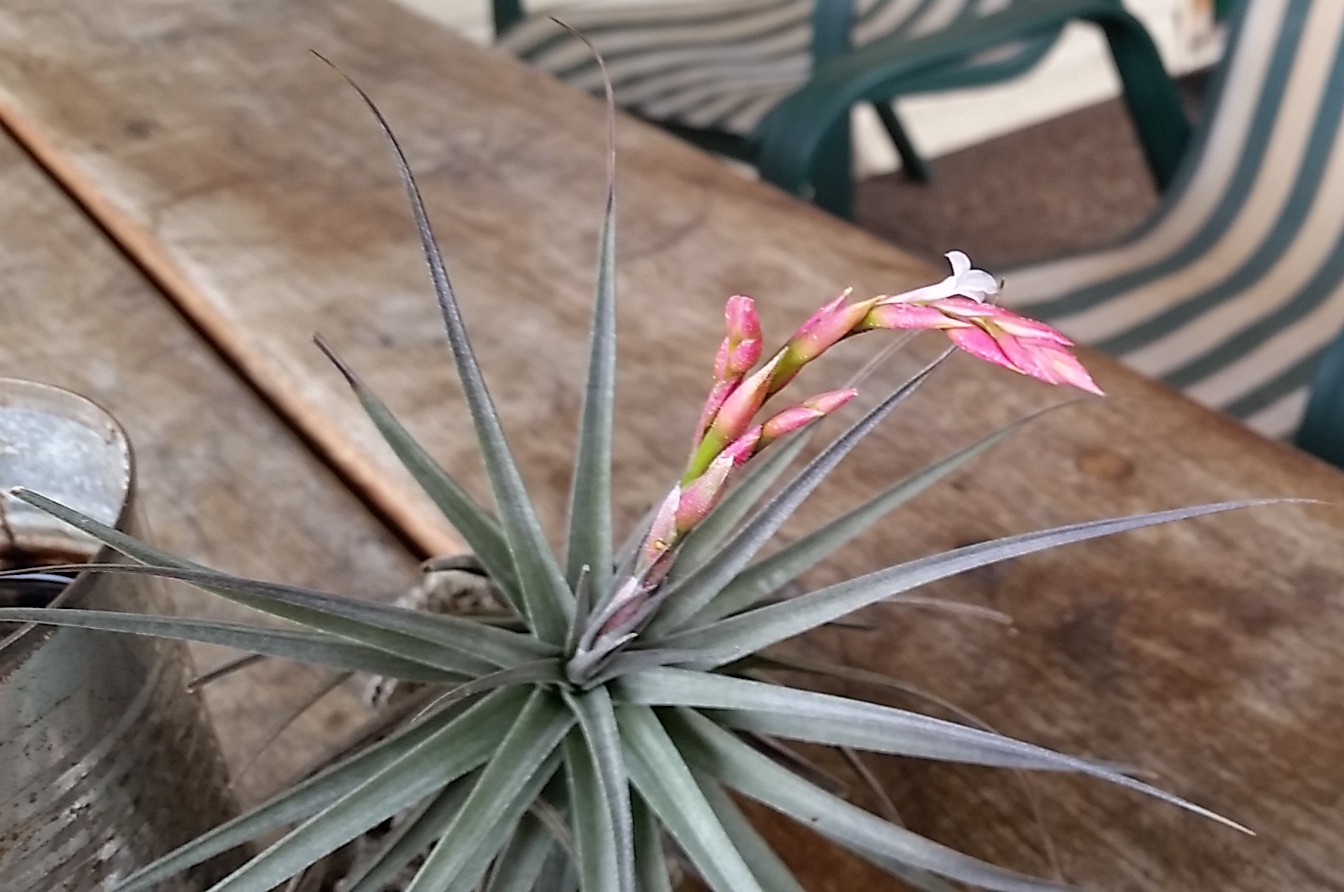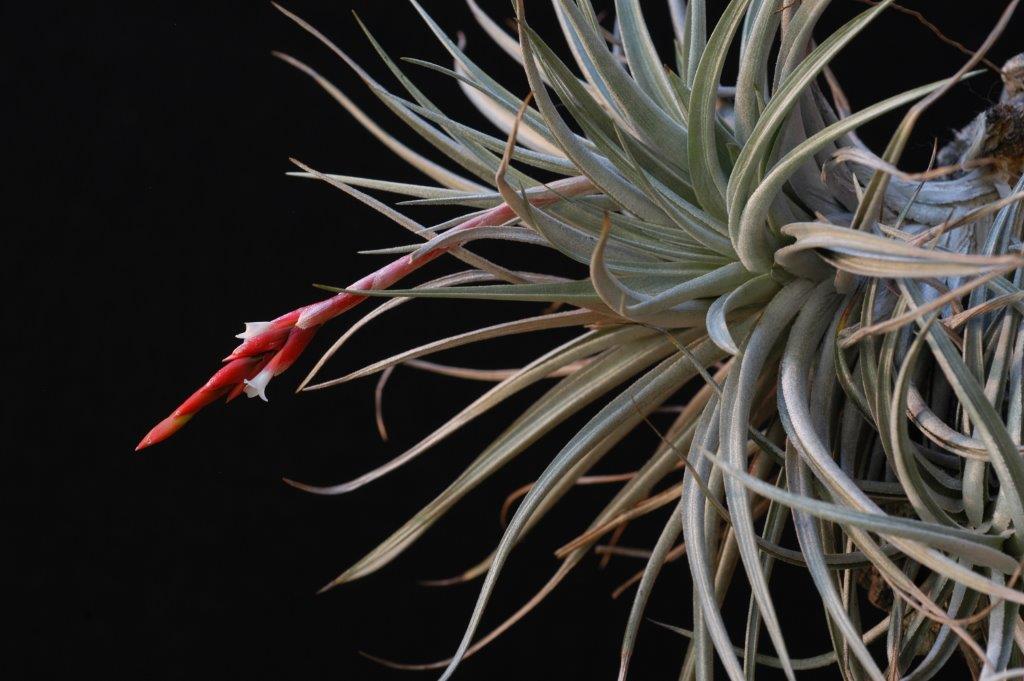 | | | |
| --- | --- | --- |
| Greg Aizlewood 05/11/15 | Mark Supple 08/11/15 | T. guelzii. Eric Gouda 10/11/15 |
Greg Aizlewood 05/11/15. Feeling slightly wounded!!!!. I am convinced that the plant I am growing as T. pucaraensis is an imposter and that we are waiting to see if Pam Koide-Hyatt can throw any light on the subject regarding history or an alternate name.
Mark Supple 08/11/15. Attached is a photo of a plant which the label had T. pucaraensis but not to be, I posted this last year by memory.
Derek Butcher 09/11/15. Mark, Greg et al. As I wrote 10 years ago the jury is still out and there is always the option of using Rauh's T. guelzii. There was so much difference of opinion in Germany as to which was which and changing of names on labels. In 1989 Ehlers and Walter Till maintained the two were very close.
Rauh claimed that a plant identified by Dorothea Muhr in Argentina as T. ixioides got to Gulz nursery and thence to Rauh who described it as new and T. guelzii came into being. Doubting Thomas that I am I find it hard to believe that Dorothea did not know what T. ixioides looked like and that it was more probable that mixed labels occurred in the nursery and Rauh got a plant that was originally from Peru.
Eric Gouda 10/11/15. Maybe no news, but I think it is conspecific with T. x guelzii Rauh, mostly starting polystichously flowering at the base and then distichous, see above.

---
Derek Butcher 10/11/15. Eric: Botanically speaking now might be the time to lay this puzzle to rest.
Are they the same? My findings 10 years ago seemed to suggest this but I took no action. T. guelzii would have priority. The spike for both is polystichous at the base and then distichous.
T. pucaraensis is simple but T. guelzii in compound . The main difference seems to be the visible rhachis in T. guelzii and yet Renate does say that rhachis is visible for T. pucaraensis when dry.
Is T. guelzii a hybrid? Rauh got his specimen/s from Gulz nursery not directly from Muhr. We know that Elton got confused accepting specimens from Seidel's nursery without confirming provenance. Perhaps we can get you to make a King Solomon decision.

---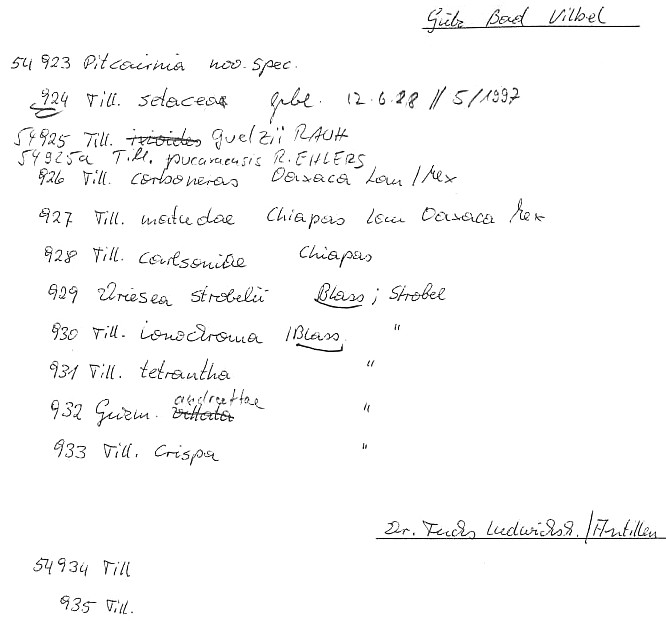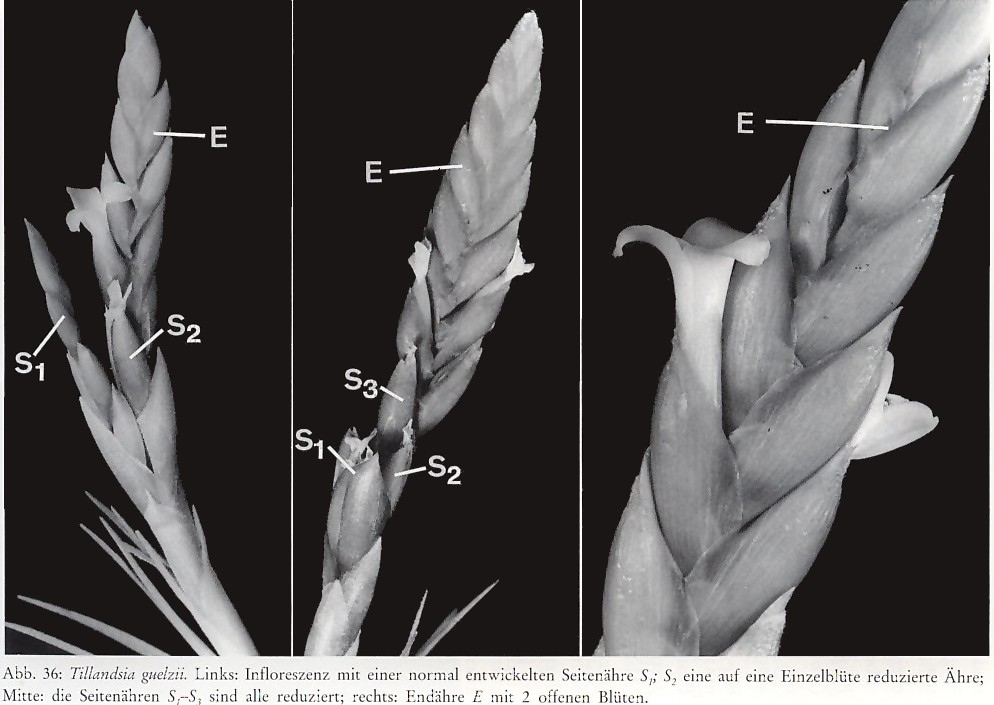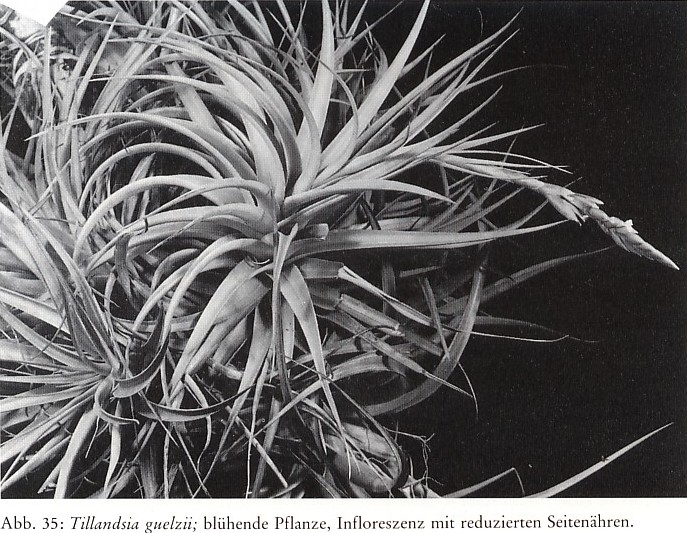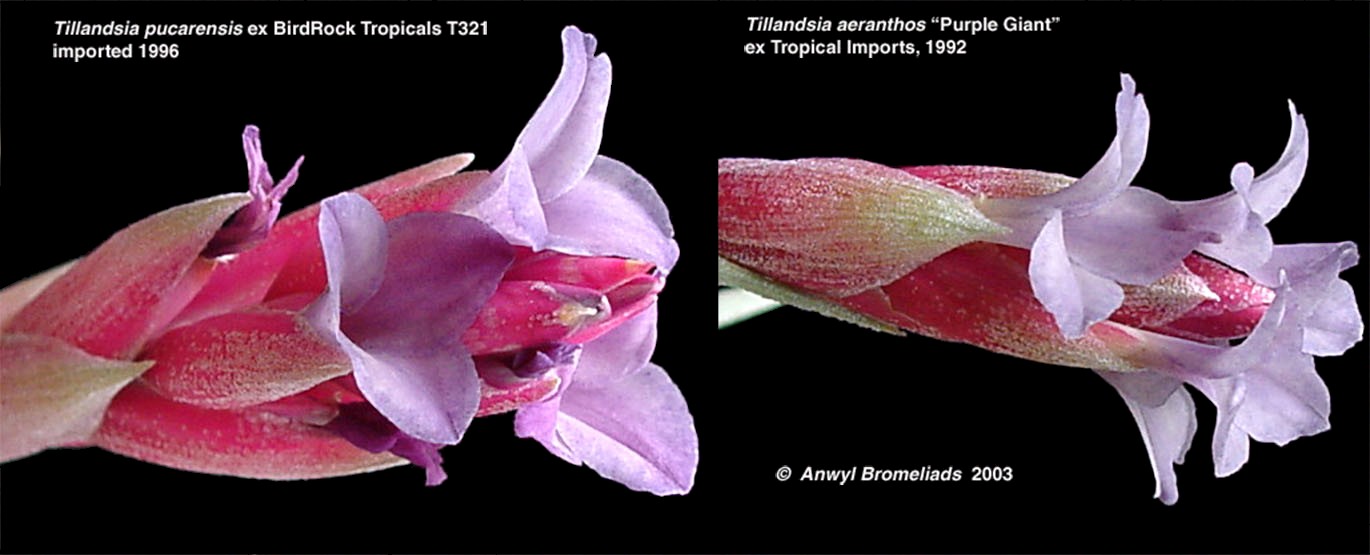 | | |
| --- | --- |
| Images from Pamela Koide-Hyatt 10/11/15 | T. aeranthos Purple Giant. Andrew Flower |
Pamela Koide-Hyatt 10/11/15. I agree with Eric that it has some relationship to T. guelzii, Rauh, (from Argentina).
This discussion has been going on for years. Derek addressed this in the document on T. guezli, attached HERE..
The history of my plant T321 is that I acquired it from Rauh when I visited him in at the Heidelberg Botanic Gardens in 1989. It was labeled T. creseus but this is not a valid name.
When Renate was visiting me in California a year later, she determined that my plant was the same as the species she described in 1989 as T. pucarensis, Ehlers (Peru). So, T. creseus was changed to T. pucarensis. She also felt that T. guelzii and T. pucarensis were related if not the same, but the confusion lies in her collection in Peru, and his from Argentina.
Greg's plant is what I remember my plant T321 looking like. I am not able to locate an image of my plants at this time. Andrew's plant does not look like anything that I had as T. pucarensis, T321. So I apologize, you must have gotten the wrong plant, or gotten labels mixed up. I would say that you are correct that it is more like T. aeranthos 'Purple Giant'. (See above)
Pamela Koide Hyatt, Bird Rock Tropicals, www.birdrocktropicals.com

---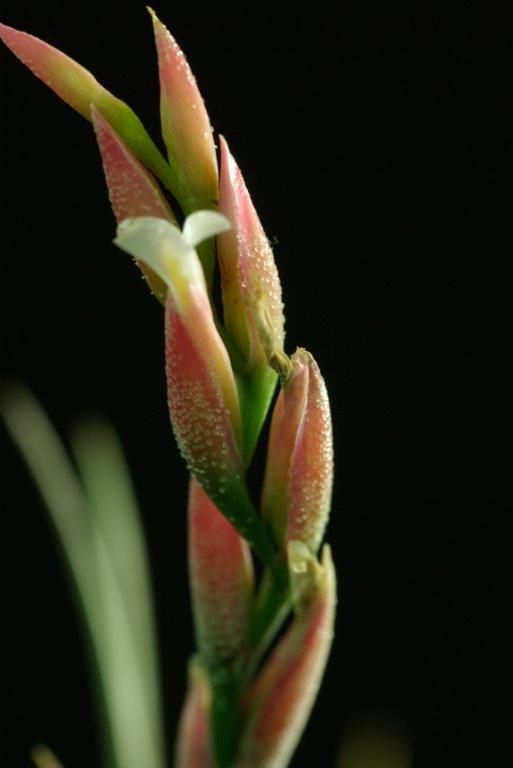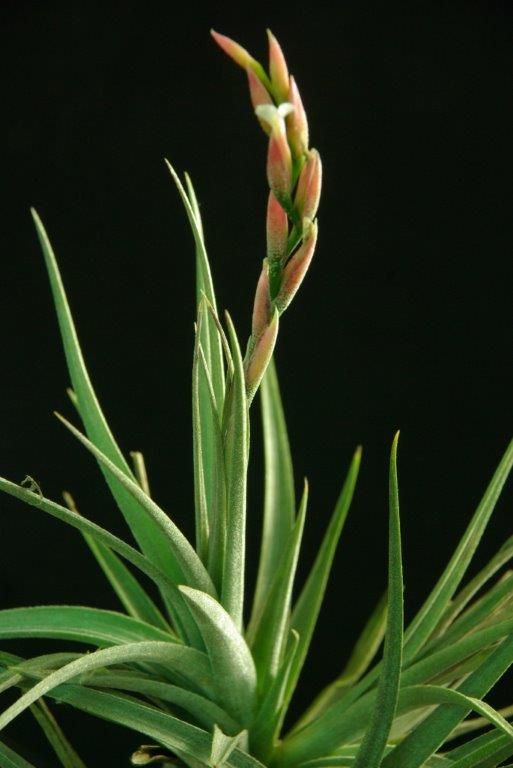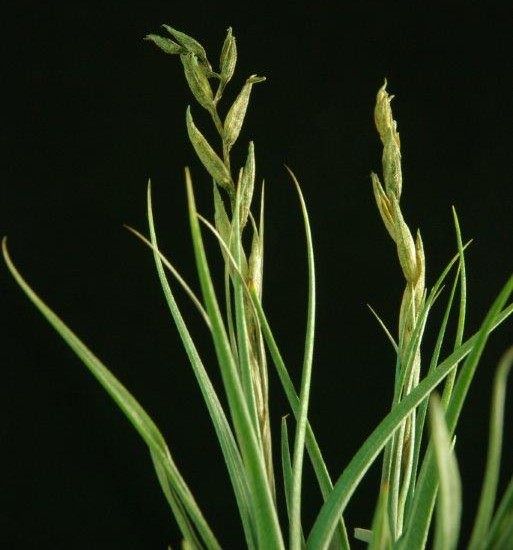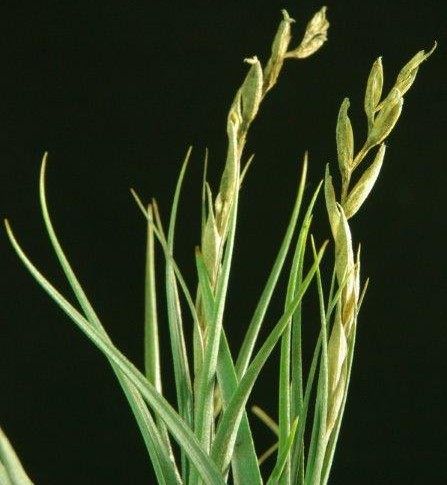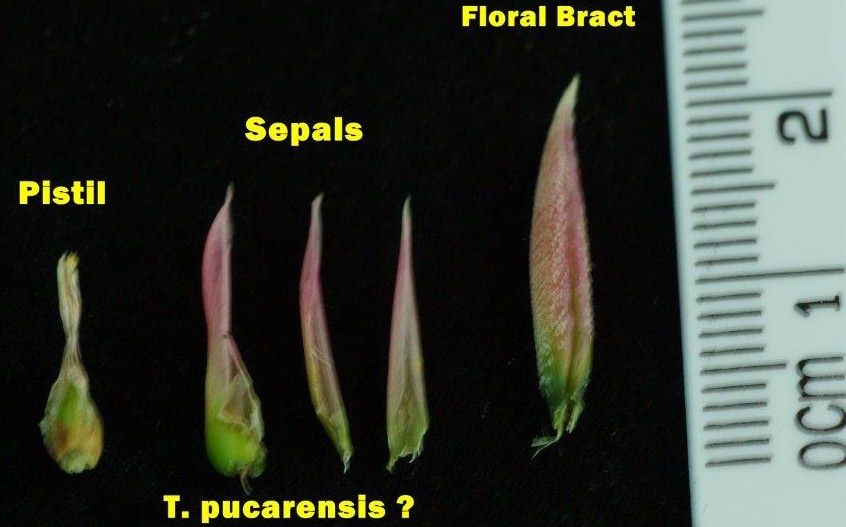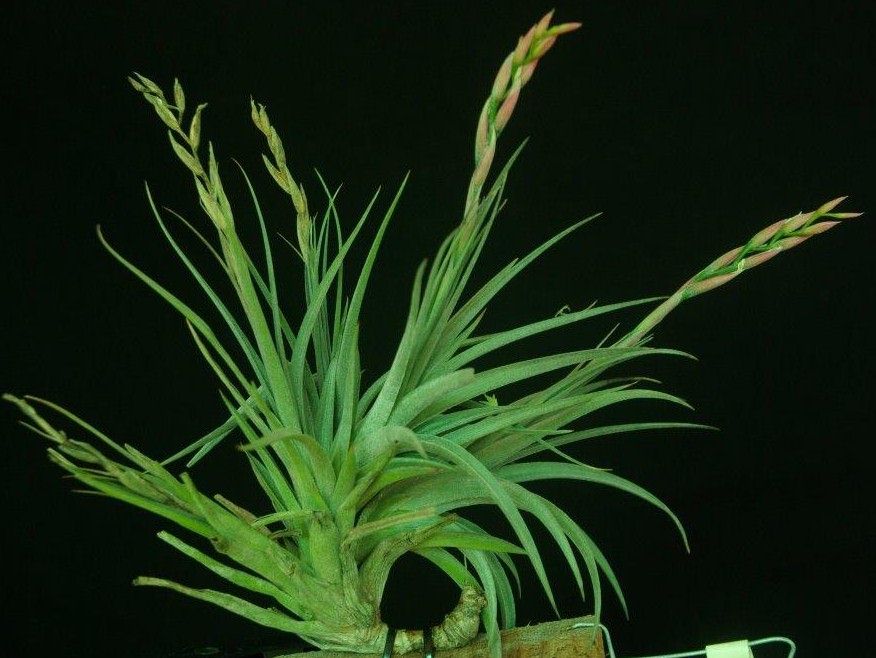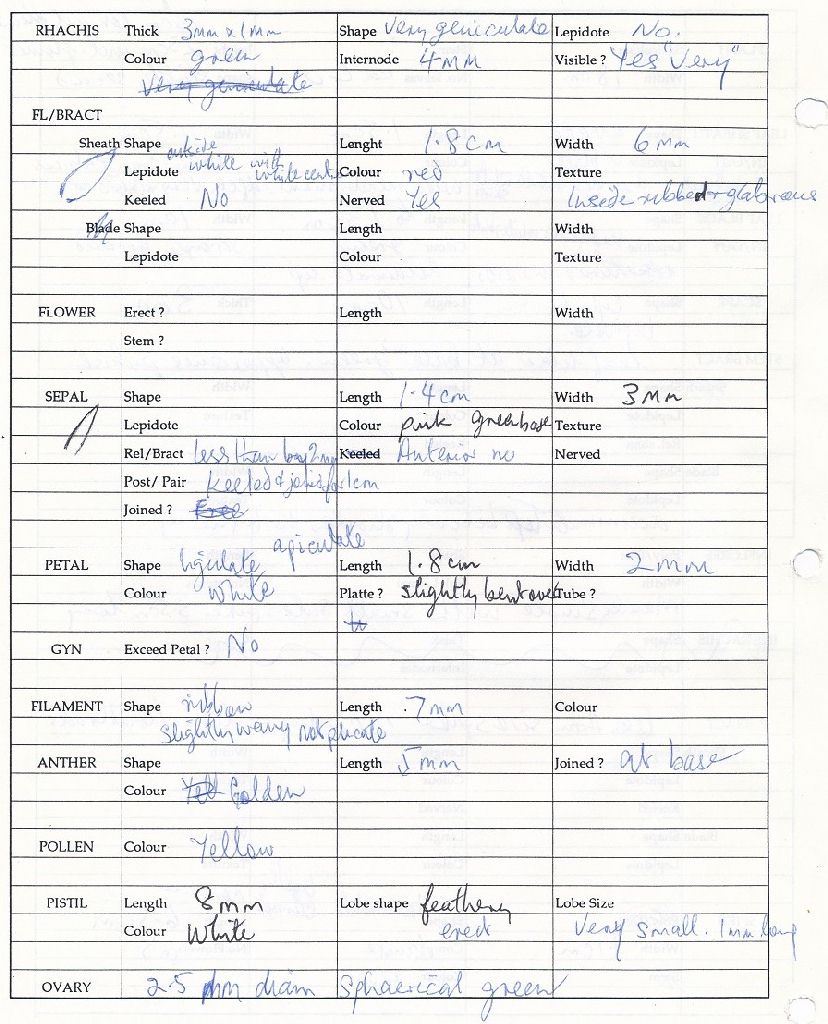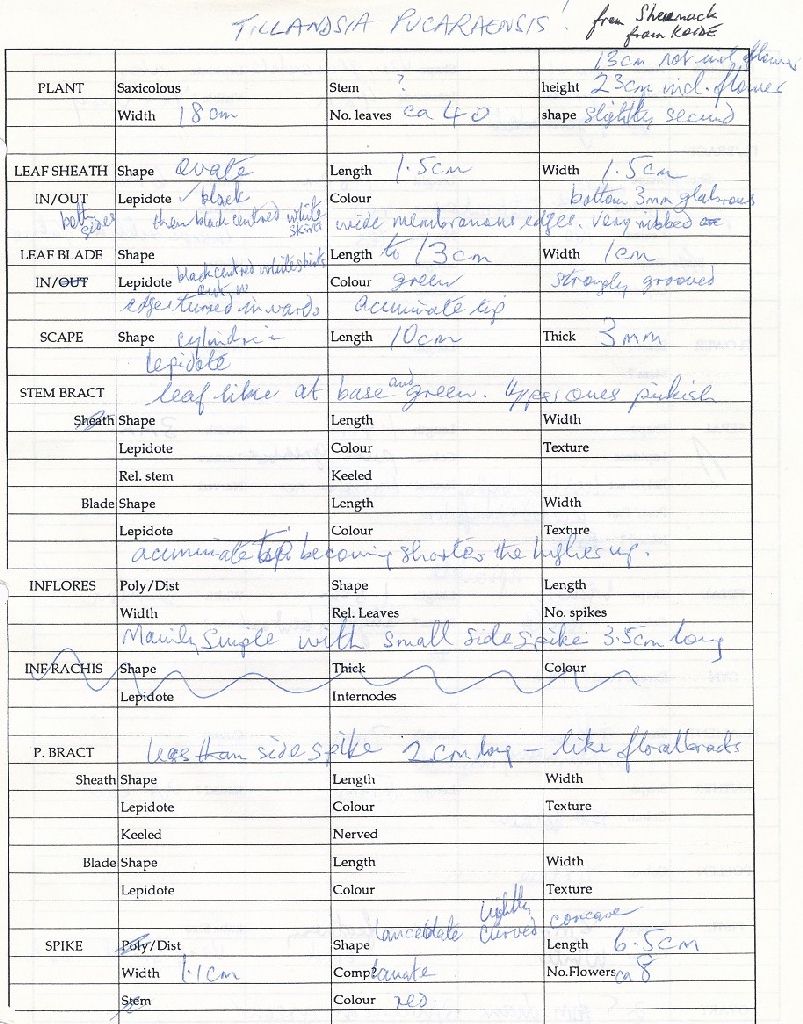 | | |
| --- | --- |
| Greg Aizlewood 11/11/15 | Derek Butcher 11/11/15 |
Greg Aizlewood 11/11/15. Please find attached some more photos of the plant in question. The sepals were a little bit butchered (pardon the pun) trying to get separation but I believe they are connate and not three separate items as shown in the photo. My plant came from Chris Larson. Hope this helps.
Derek Butcher 11/11/15. On reading about your butchering it leads me to believe that you got an offset of the plant that David Sheumach imported from Pam as T321. Compare your findings with the attached and the photos on the DVD.
Chris Larson 12/11/15. So that places a number of plants in Aussie collections - a stack spread around over the past 20 years - to a plant Len noticed in the tree at CC some 15 or so years ago - a plant which dates back to an import before I started at CC in 92. Brent has been quiet so he probably doesn't remember it coming through. This is more likely to have come from Tillandsia International or Paul Isley from what I understand of the early imports - & we know Paul has a T. pucaraensis which appeared to me to be identical to this plant.
When Len got this plant from CC he thought it was T. pucaraensis - telling me that he thought that he'd finally found it. Both species were described closely together - in 88 & 89. I would have thought that Derek would have looked at the plant Len got from CC and compared it with both - I know it was compared to T. pucaraensis and found not to be. I can't find the reference to this plant in a quick look at Derek's article of 2005. I think they (CC & Dr Dave's imports) appear to be the same plant sourced from one or 2 of the Californian nurseries. I think that Pam said it looked the same as hers. Are we still going for T.aff guelzii? Or is it a cv?
Derek Butcher 13/11/15. I have never used non-provenanced Australian material to try to prove names if I can find a better source of the problem. All roads lead to Rauh. Even the American source - Pam, had links to Rauh. Even Renate's pucaraensis has links to Rauh. Botanically speaking Eric and Walter made a decision in 2013 that they are synonymous but have not done the paper work. They seem to be more worried about whether it is a hybrid whereas I am more interested in what name should be used. Both names were published in 1989 and Renate and I think T. pucaraensis was first.
If they are treated as synonyms then you would combine the descriptions so that you would have a plant that can have a simple or compound inflorescence and a rhachis visible or not visible. We must remember that the original collection of T. pucaraensis was made in 1979 when Renate's main interest was cactus and doubts have been expressed that it really was Peru. Doubts have also be raised on Argentina for T. guelzii. As far as I am concerned all roads lead to Germany, even the alleged American sources No claim on collection data has been made by them so we can only assume that they would have been obtained it from German nurseries like Gulz or Bot Gdns like Linz. We know about Pam's T321 because I took it to bits. Gardenworld's plant has not been taken to bits but Chris assures us it links to my dissection. If it is considered necessary to give a cultivar name to the Gardenworld plant I can only suggest we use 'Creseus' which was originally advised to Pam H by Rauh.
Mark Supple 13/11/15. I just put 'Garden World' on my labels as suggested by Derek last year when I posted my picture.
Chris Larson 13/11/15. A big jump to "Chris assures us it links to my dissection". Not sure that I intended or said that. I was told it was definitely hybrid in origin - so assumed that it had been checked. Just thought that it would be interesting to compare Gregs plant to your dissection of Pam's if you still have a scan - assuming your files are all still there - it seems the type of thing that you keep & the type of thing that Greg was intending to do by offering to press parts. If anyone has a spare T321 - I'm interested in purchasing one.
Derek Butcher 14/11/15. It seems we look at this every 5 years or so. See reference in 'Bromeliads in Australia'. Ken Woods's plant would probably have been from David Sheumach and thus T321. All I can find in my collection at the moment is a plant I got from Rainforest in 1996 and is the visible rhachis version of T. pucaraensis. I think I remember you saying that Gardenworld's version was coming into flower again and when this occurs it may be an opportunity to nail it. (PS The two sheets of my dissection of T321 has already been circulated) Ray Clark ... "This plant is in flower which has made the task a little easier, from Chris; labelled as Isley Hybrid? (pucarensis?)
I had a look on the DVD under species and P, nope. Check hybrids under P, nope. Hmm, check the Taxon list and bingo, leads me to guelzii. Recheck the DVD and I find guelzii as pucarensis. My flowers appear to be very close to those on the DVD.
It's a very hardy plant that if what I have read is correct comes from Argentina. The e mail train on the DVD seems to ask more questions than provides answers.
Derek; did anything come of those discussions or should my label read T. guelzii as pucarensis ?"
Derek Butcher ... "Trust you to pick a curly one. Both Eric Gouda and Walter Till prefer the name T. x guelzii. see Taxon list
It seems the Yanks went for pucarensis but the Europeans went for guelzii (thus x guelzii to show it is a natural hybrid)."
Chris Larson ... "Hi Ray, it does not stop there.
Paul Isley has been selling this as T. pucaraensis. We got it in the early 90s from him. He was also selling as this in Cairns at the WBC in 2008. I questioned him about it then and he was adamant – but did not give details of its origin.
Previous to that – Len Colgan got it from Collectors Corner, probably 20 years ago, when he thought that this was the elusive T. pucaraensis. Derek & Len checked it out and said not – their analysis is "likely hybrid" but not pucaraensis.
Peter Tristram checked it out and said …… definitely hybrid.
So what was T. pucaraensis is now T. guelzii – but apparently not this one, which is considered a hybrid."

---
Updated 03/05/19
---