Tillandsia peruviana. (Was Vriesea sagasteguii).
Click thumbnails for full size, scaled to a new window.
---
Tillandsia peruviana
Formerly Vriesea sagasteguii.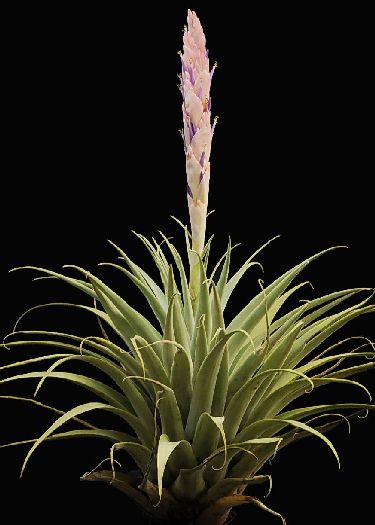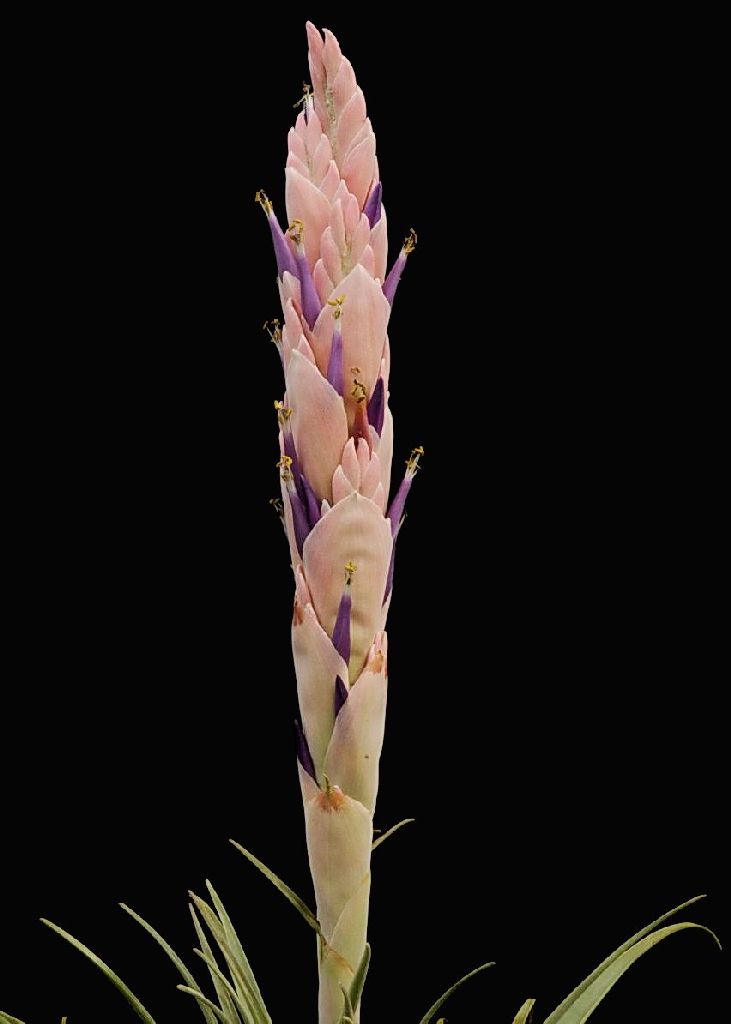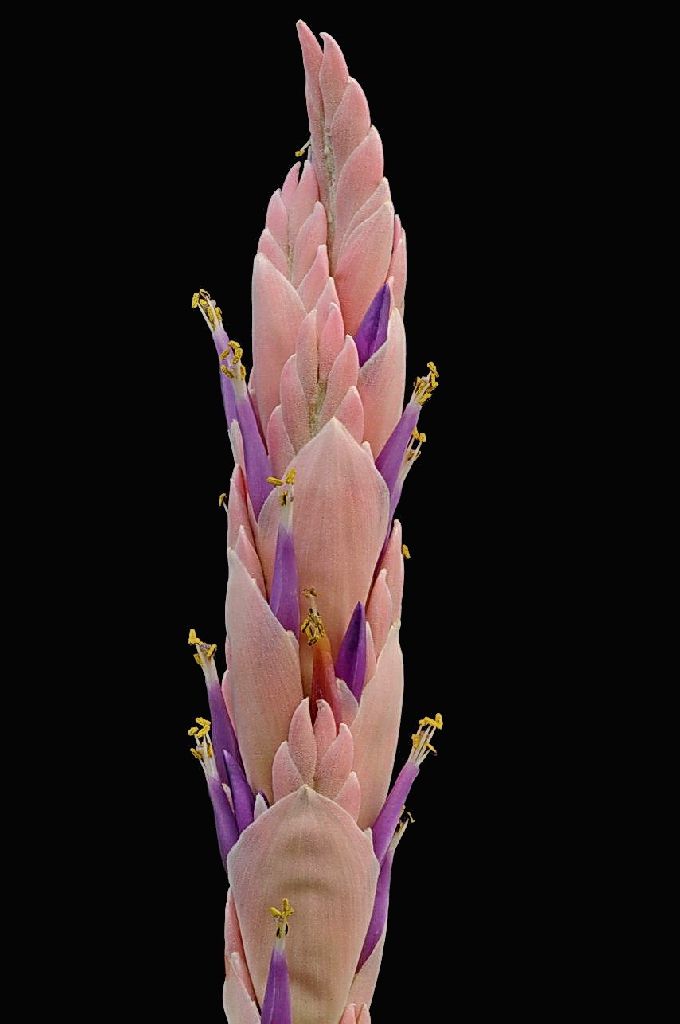 Peter Tristram ... "Some plants take many years between flowerings and T. peruviana/Vr sagasteguii is no exception.
I doubt it will self so maybe in 20 years the BCR might record it as a parent...
It is big too, about 60cm and weighs a ton! "
| | |
| --- | --- |
| Peter Tristram 05/20 | Chris Larson 05/20 |
Peter Tristram ... "As many of you know, TVs, aka Tillandsia subgenus Pseudovriesea these days, are a passion of mine. One species that has survived the rigors of the last few years is the large, white-leafed T. peruviana. It used to be Vriesea sagasteguii. The plant in the pic is from my oldest clone, obtained in the '80s. I grow them mounted (like this one), potted and racked, all doing well in my main Till tunnel. They should make great hybrids too."
Chris Larson ... "My T/V. peruviana did its thing back in Feb. However, it was mounted on a wire and flowered at a small stage. My other larger one (though I have not flowered it yet to confirm identity) still hasn't done its stuff. Can't wait to see the difference.
Interesting to know if the small plant flowering at a small size was due to lack of nutrient from potting, or due to other factors.
This is one of the slower tills for me - but definitely worth the effort."

---
Updated 20/07/20
---