Tillandsia patula
Click thumbnails for full size, scaled to a new window.
---
Tillandsia patula
Previously classified as Vriesea.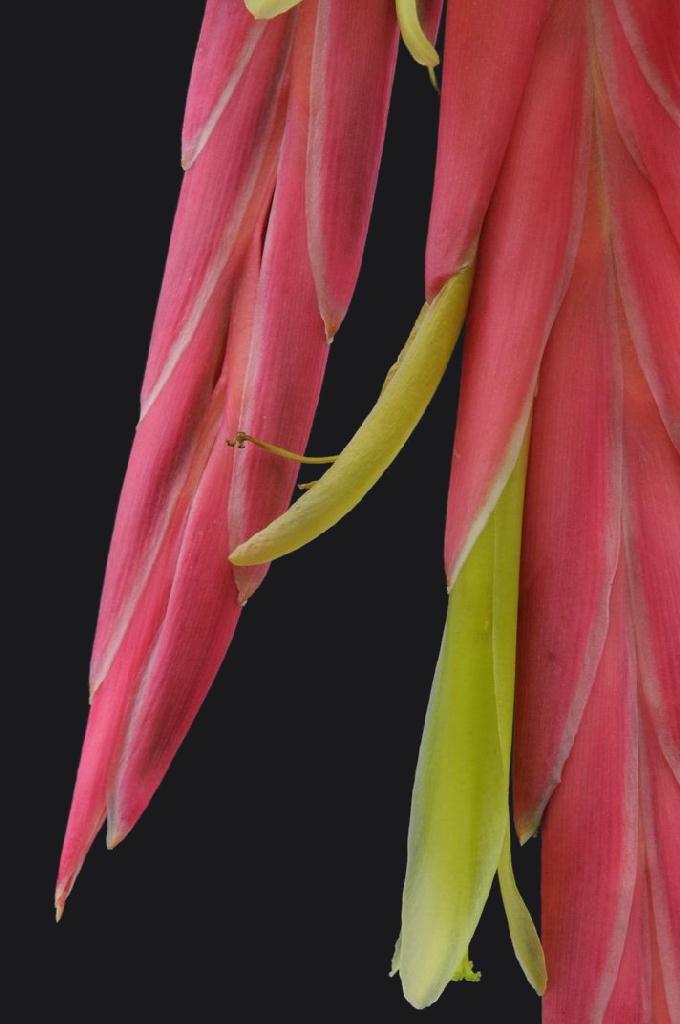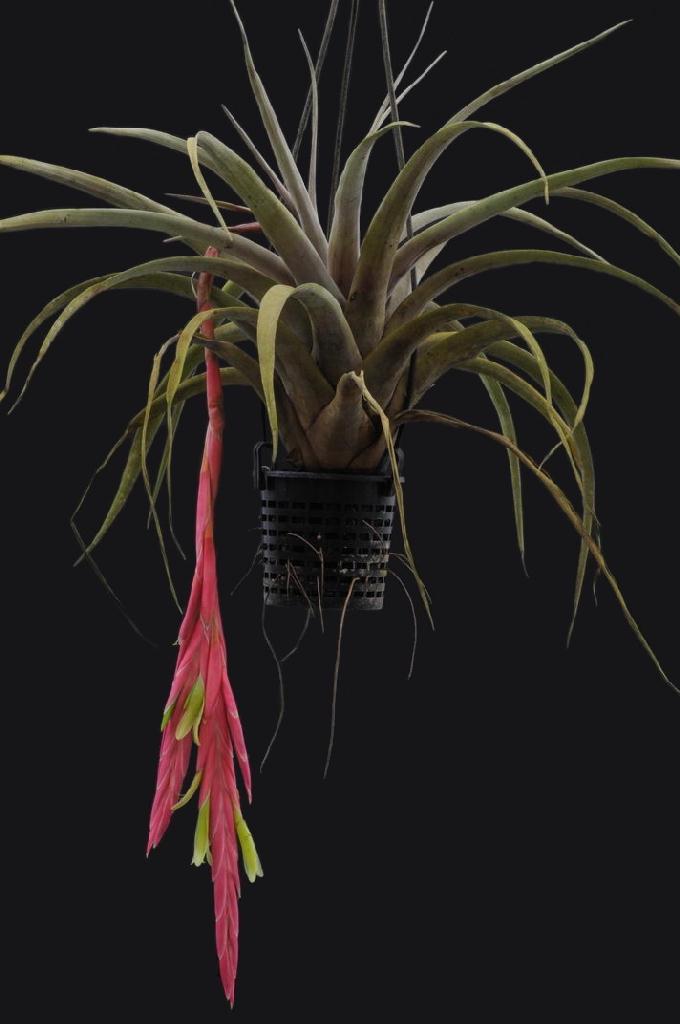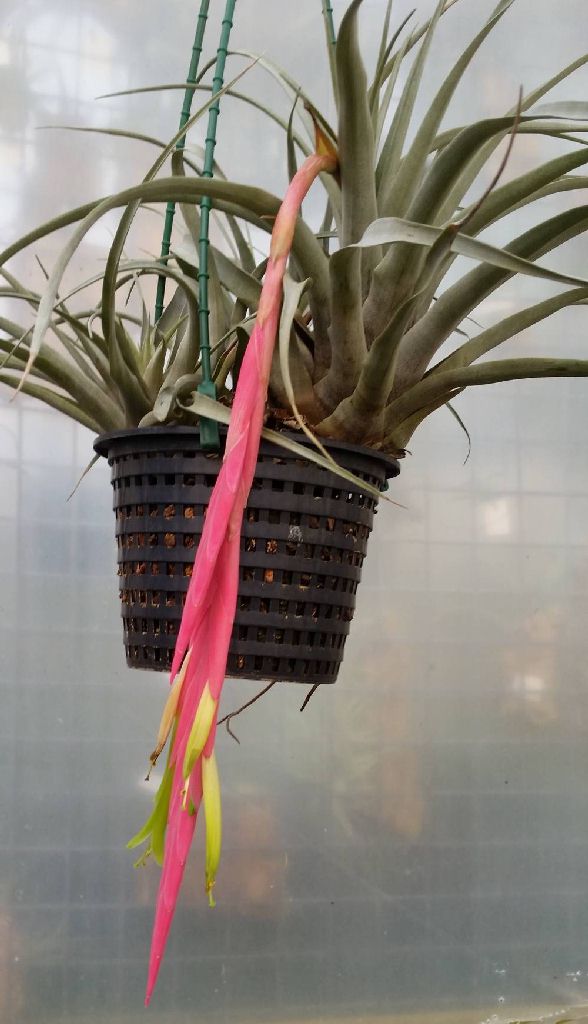 | | |
| --- | --- |
| Peter Tristram 04/11 | Chris Larson 06/16 |
Peter Tristram ... "A couple of spectacular T/Vs flowering at the moment. I can't go past patula (aff??) for this plant (50x50cm, fb 35-45mm). It is the first branched one in the group, the rest being simple so far but with longer floral bracts, though the rosettes all look the same – very brown and equal in size." Stephen Morgan ... "Can you help me with some hints on how you grow T. patula? I have one that is not happy as it is only growing slowly and has rolling leaves. It grows under shade cloth in Summer and under protection in the colder months."
Stephen Morgan ... "For these softer TVs:
Summer: Cooler. Higher relative humidity, but not humid – i.e. regular watering with good air movement, to just dry in between with no prolonged dry periods. Moderate light.
Winter: Control water – under fixed roof. Keep on dry side, but do not dehydrate – usually attained by misting regularly. Still in moderate light.
For my climate: Grow with T. carlsoniae. But it is easier for me to do this at work where I have better control for these more difficult plants. Even though it grows over 2100m, and therefore it should take the Melbourne cold, it is still easier in the work heated greenhouses."
Geoff Beech ... "I've had patula x Chris outside in Coburg for a couple of winters now on an east facing wall seems ok so far touch wood."

---
Updated 29/05/19
---