Tillandsia mitlaensis
Click thumbnails for full size, scaled to a new window.
---
Tillandsia mitlaensis
Mexico.
| | | |
| --- | --- | --- |
| Bruce Dunstan 05/13. ex. Peter Paroz | Ray Clark 06/16. ex. Chris Larson | Ray Clark 10/16 |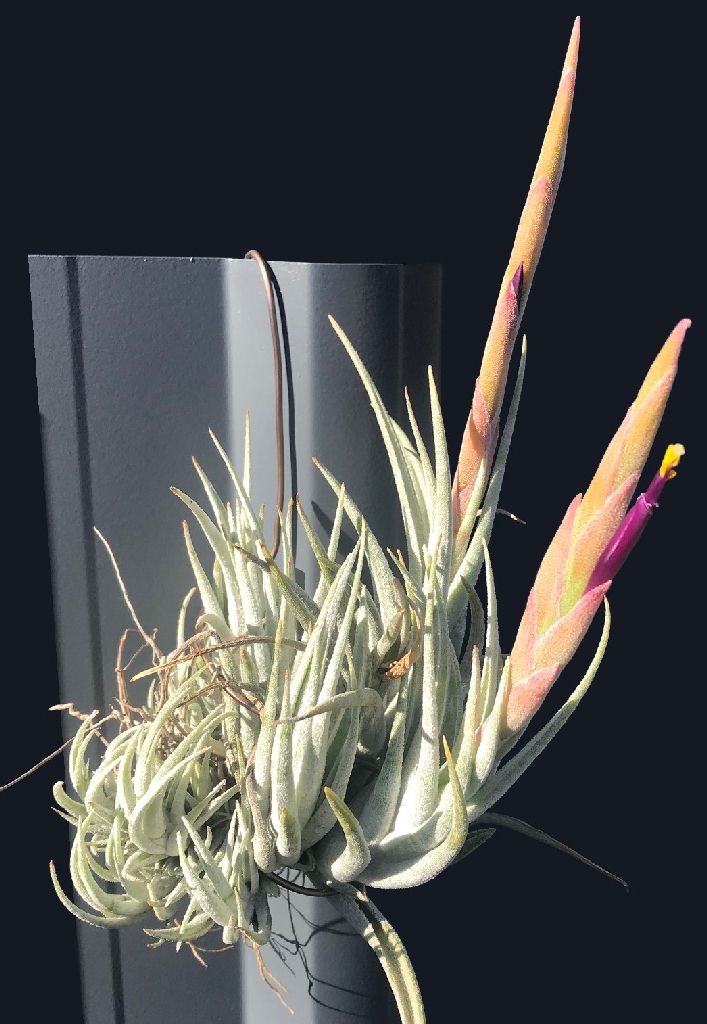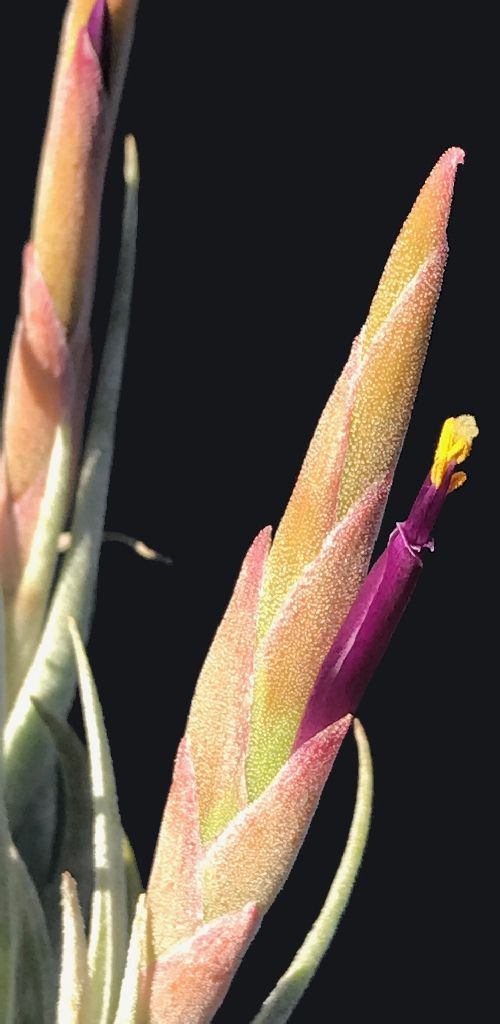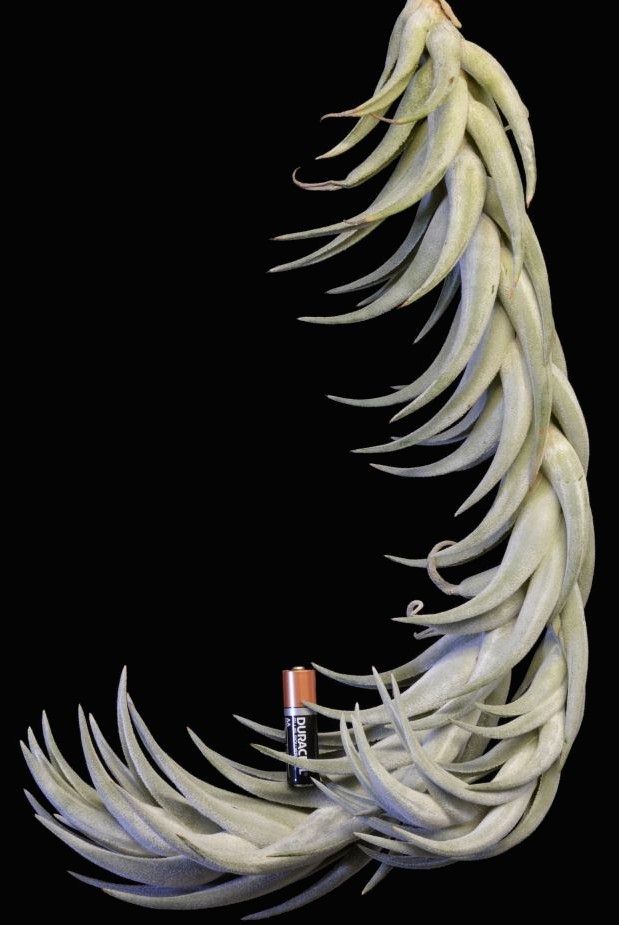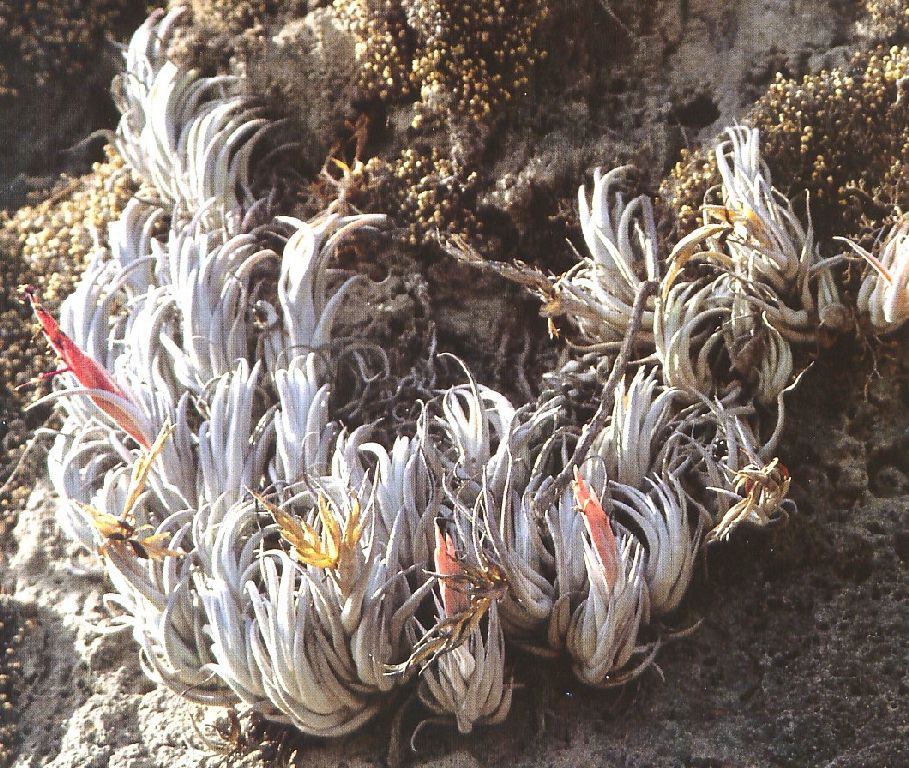 | | | |
| --- | --- | --- |
| Ray Clark 06/19. ex. Chris Larson | Eric Gouda 12/19 EG-298 | Habitat photo ex. Derek Butcher |
Eric Gouda ... "Ever seen a huge T. mitlaensis like this?"
Derek Butcher ... "It does not surprise me! See habitat shot."
Chris Larson ... "My first thought was T. mitlaensis var tulensis. But I do have a plant which has grown to a very large size instead of flowering."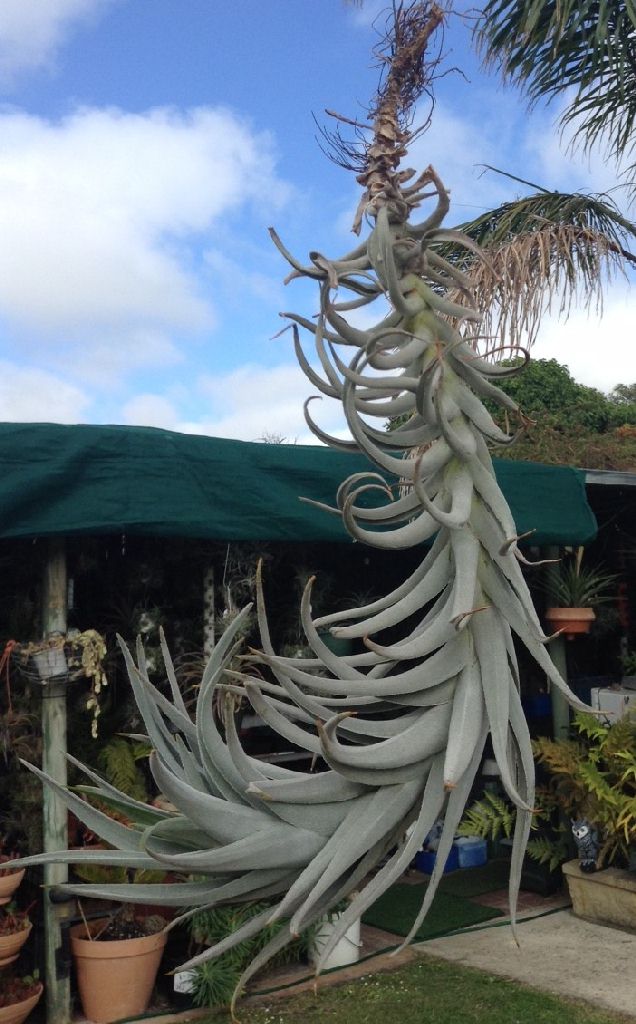 David Whitehead 12/19 mitlaensis?

David Whitehead ... "I have had this plant now for about 15 years, bought from CC as a tiny seedling and came with a label marked T. recurvifolia v subsecundifolia. It has not flowered yet but keeps on growing and growing and now getting quiet large, currently 60cm long. It looks just like the one Eric has shown in his photo. Could mine be T. mitlaensis?"
Chris Larson ... "You would have got these plants shortly after importation from Rainforest flora. Amongst these seedlings there were a number of T. recurvifolia var subsecundifolia hybrids. (Of course we received the whole shipment as T. leonamiana.) Looking at yours, this is what I would assume - to be confirmed on flowering.
There were also some T. mitlaensis in the same shipment though. ...."
---
Tillandsia mitlaensis Weber & Ehlers Feddes Repert. 94: 617-8. 1983
A Tillandsia circinnatoides Matuda l973 valde affinis, foliis leviter nervatis haud valde sulcatis perdense pruinose albolepidotis differt.
J. Brom. Soc. 33(1): 32. 1983
Plant flowered 16 cm high; leaves suberect, subsecund, dense coarse pruinose-¬lepidote, the outer reduced;
Sheaths indistinct, ovate, to 30 mm long, 20 mm wide;
Blades narrow triangular, stout, canaliculate, apex subulate, subobtuse acute, not pungent, 7-9 cm long, faintly nerved;
Scape suberect, short, hidden from the leaves, stout;
Scape bracts erect, dense imbricate enfolding the scape, with short sub foliaceous blades, dense pruinose lepidote;
Inflorescence simple, distichous, few complanate, lanceolate, 7 cm long, 16 mm wide, about 5-flowered;
Flower bracts suberect, dense imbricate, lanceolate-ovate, obtuse acuminate, 32-35 mm long, 16 mm wide, ecarinate, strongly nerved, submembranaceous, with hyaline margins, reddish, on both sides subdense lepidote;
Flowers sessile, about 35 mm long;
Sepals lanceolate, acute, 23 mm long, posterior carinate and 5 mm high connate, thin membranacous, glabrous, nerved, whitish;
Petals dark violet at apex whitish,
Stamens few exserted.
Type locality: Mexico: Oaxaca, near Mitla, leg. Renate Ehlers March 1981, WEB 283.
This new species is closely related to T. circinnatoides Matuda but differs in the only faintly nerved, not strong sulcate leaves, the dense coat of spreading white scales and the shape of the flowerbracts. The habitat resembles somewhat that of T. pueblensis.
Tillandsia mitlaensis W Weber & R Ehlers var. tulensis Lautner & Ehlers
Die Bromelie 1/2001 p20 –22
A varietate typica habitu caulescente longitudine usque ad 50cm, cormi diametro minore et foliis minoribus, subappresso canoalbido lepidotis differt.
Type locality Mexico, State of Oaxaca, near El Tule, 1750m, epilithic, leg. J Lautner LW 198 1/20 (Holotype MIEXU); same location, leg. K & R Ehlers EM851601 (Paratype MEXIJ, Will)
Plant not stemless forming an erect somewhat secund rosette, rather forming a long caulescent stem about 50cm long.
Plant less wide.
Leaves smaller with appressed grey-white scales compared to very dense pruinose white scales.
Habitat in the area of Mitla and on the stretch between Mitla and Ayutla about 20km back from Mitla.
Other material J Lautner LW 198 1/20 near El Tule; RUM 83 leg J Rutschmann 1983 near El Tule; EM851601 and EM891904 leg. K & R Ehlers; between Mitla and Ayulta leg. G Noller 1993 s.n.
Proposed the same as type by Espejo in Checklist of Mexican Bromeliaceae in Selbyana 25(1): 33-86. 2004. Not accepted by peers.
---
Updated 30/03/20
---