Tillandsia minasgeraisensis
Click thumbnails for full size, scaled to a new window.
---
Tillandsia minasgeraisensis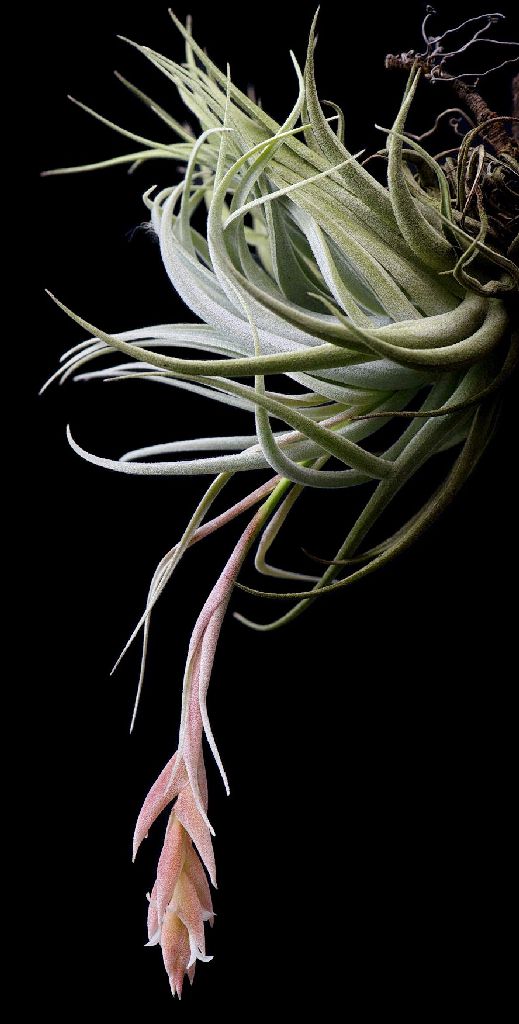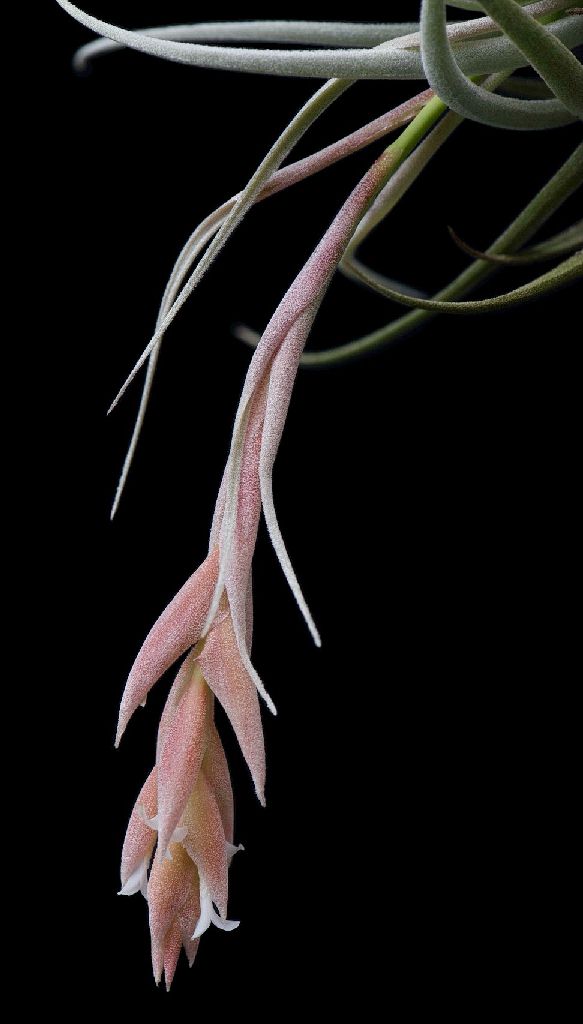 Peter Tristram 12/14...."If you subscribe to the German journal, Die Bromelie, you will remember an article featuring the habitat of T. minasgeraisensis. I obtained a few of these from Germany, I assume from the very limestone furrows pictured in the article, but none of them have bloomed yet. In 2012, while doing the grand tour of RFI's greenhouses with Paul Isley, I spied what looked like something Brazilian, tucked away in a corner. Paul said they were from the good old days, collected in the '70s and probably leonamiana (recurvifolia v. subsecundifolia). He has the name minasgeraisensis on a much smaller plant that doesn't have secund leaves but I haven't seen it in bloom. This particular plant is the larger clone of the two he had and seems pretty close to minasgeraisensis though I will investigate further. It is also much larger than the German clones but with the same, stiff, channelled, heavily scurfed foliage. Hell, it's slow though, like the others. They 'look' very different to the regular recurvifolia v. subsecundifolia."
Peter Tristram 02/15...."here's a blooming T. minasgeraisensis that I purchased from Lotte a couple of years ago. It compares well with what Paul Isley has, though not labelled as this species "
---
Updated 28/10/16
---