Tillandsia lotteae
Click thumbnails for full size, scaled to a new window.
---
Tillandsia lotteae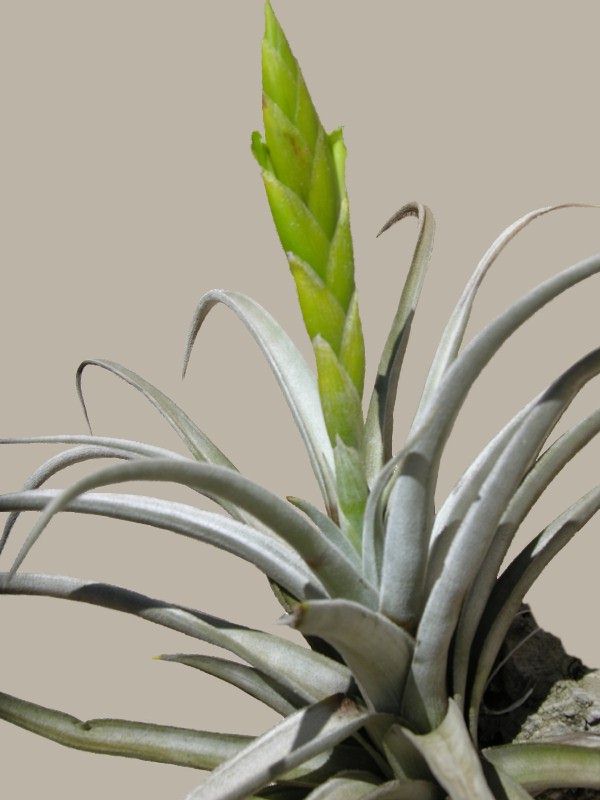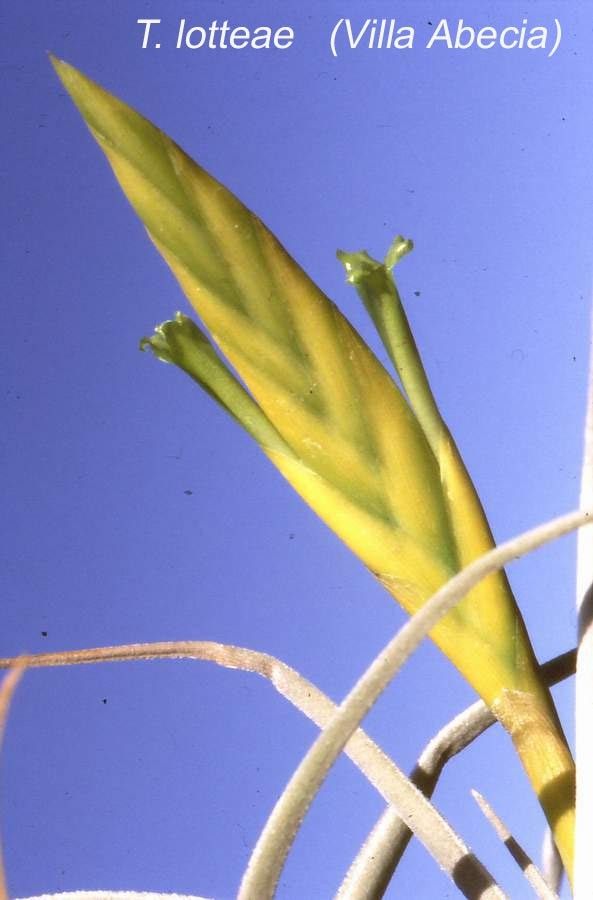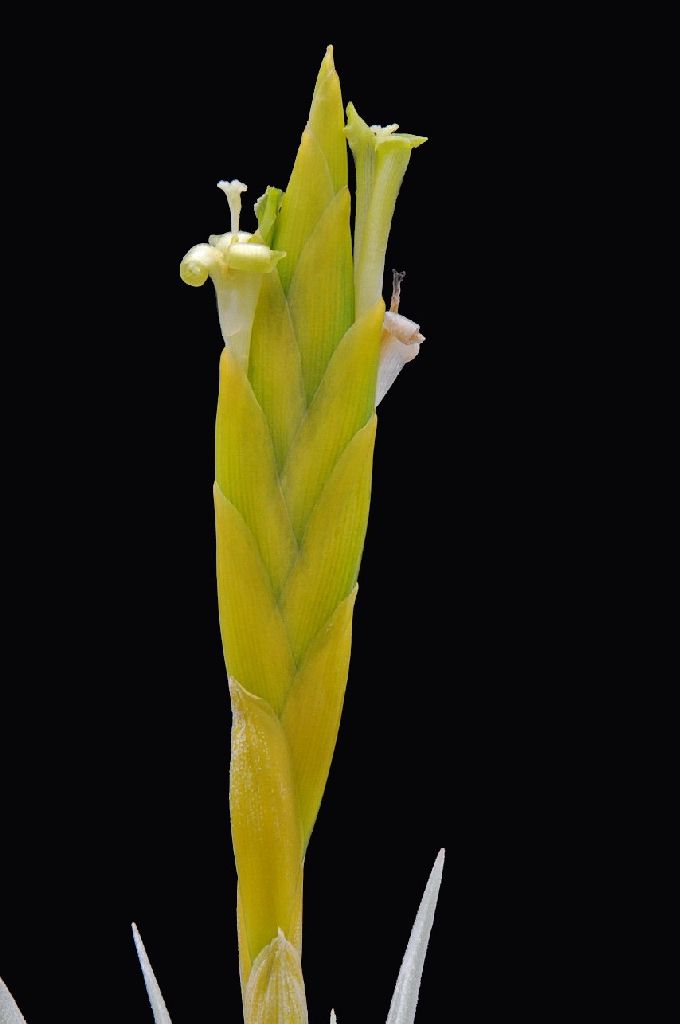 | | |
| --- | --- |
| Len Colgan 04/13. | Peter Tristram 04/13. |
Len Colgan....."originally collected in 1993 just north of Villa Abecia in Bolivia.
For those who have obtained this general species from me, this form is BOL #26.
It was the most southerly habitat where I found T. lotteae, and was by far the largest form. Some of the plants at the location were more than 50cm high, but I restricted myself to two plants about 35cm high.
The first attached image is very old and of low resolution, but was taken around 1995 at my first flowering.
The second image would be third generation since then, now in flower. This plant is somewhat smaller (30cm high) than its great-grandparent and has disappointingly smaller flowers.

I have different forms of T. lotteae, from different locations, growing together. Over the years, seed has germinated on the shadecloth immediately behind these plants, which I have grown on, despite knowing that they are a very, very slow species, especially when I do not fertilise them at all. The largest seedlings are now 10cm across and 18 years old. There are lots of smaller ones, of course."

---

Peter Tristram..."I well remember the thrill of first seeing this species pictured in the BSI journal when it was described but it was a while before I finally obtained some.
Tropiflora! A story of dubious credentials accompanied those plants. (A story that can not be repeated here), I finally brought some home only to be gassed, with most dying. Despite its tough-looking appearance I have found it quite sensitive to MeBr and have lost many from my German imports too. I have never flowered either of the 2 remaining Tropiflora specimens. Len has had the privilege of seeing these magnificent Tillandsias in habitat, something most of us can only dream of. I have a few of Len's seedlings too, now about 3cm or so."
| | |
| --- | --- |
| George Nieuwenhoven 03/13. | Peter Tristram 06/15. |
---
Updated 21/11/16
---