Tillandsia kirschnekii
Click thumbnails for full size, scaled to a new window.
---
Tillandsia kirschnekii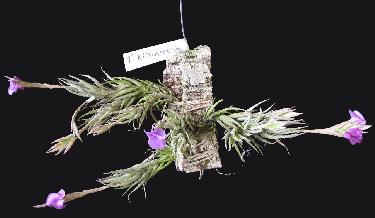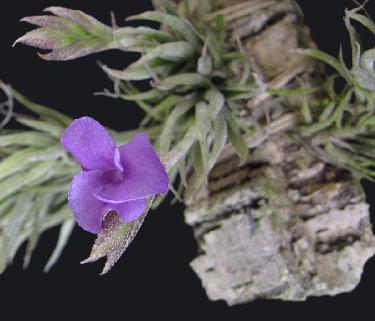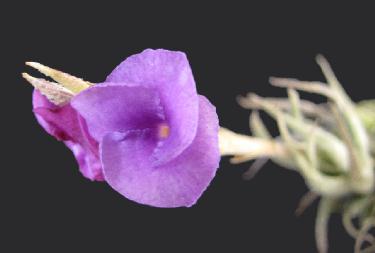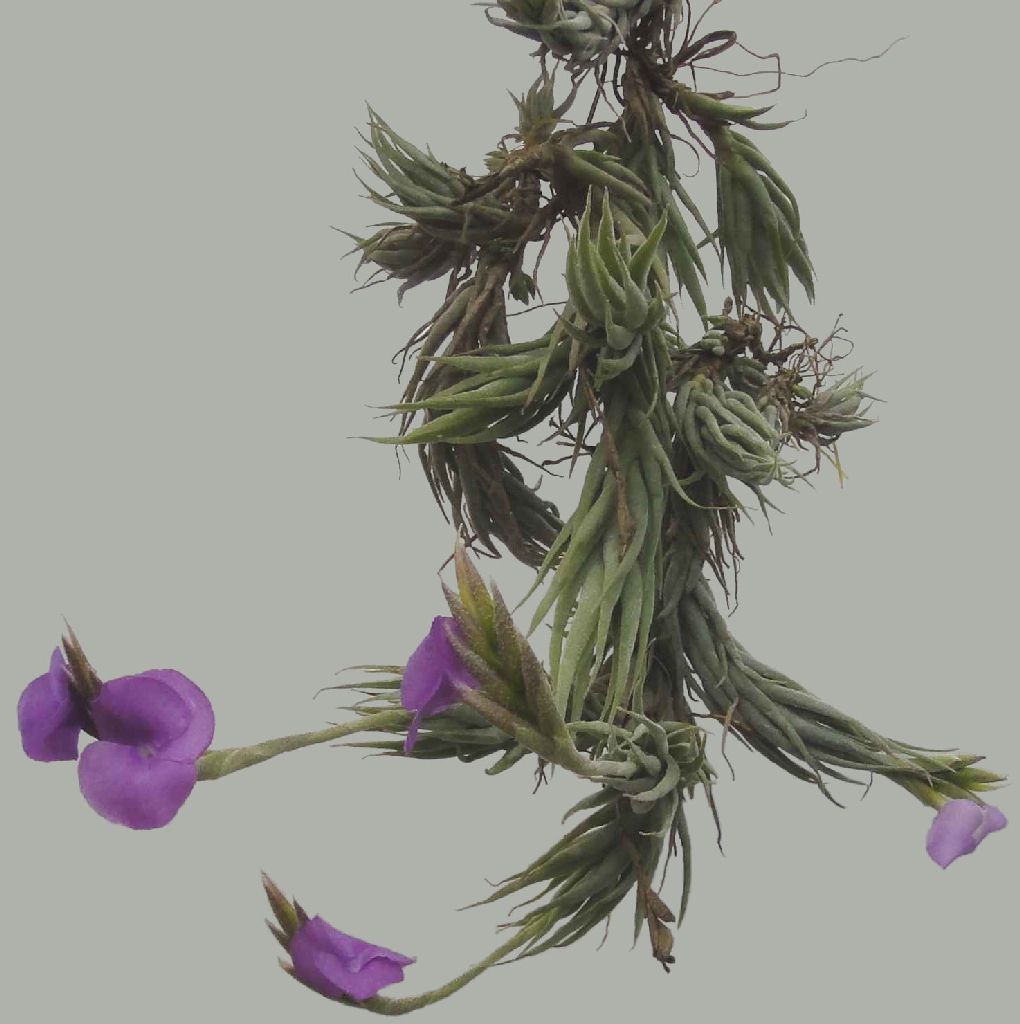 | | |
| --- | --- |
| John Olsen 11/11. From the type plant in Germany. | Chris Larson 11/12. Some have dark blue others lighter with white centres. No fragrance |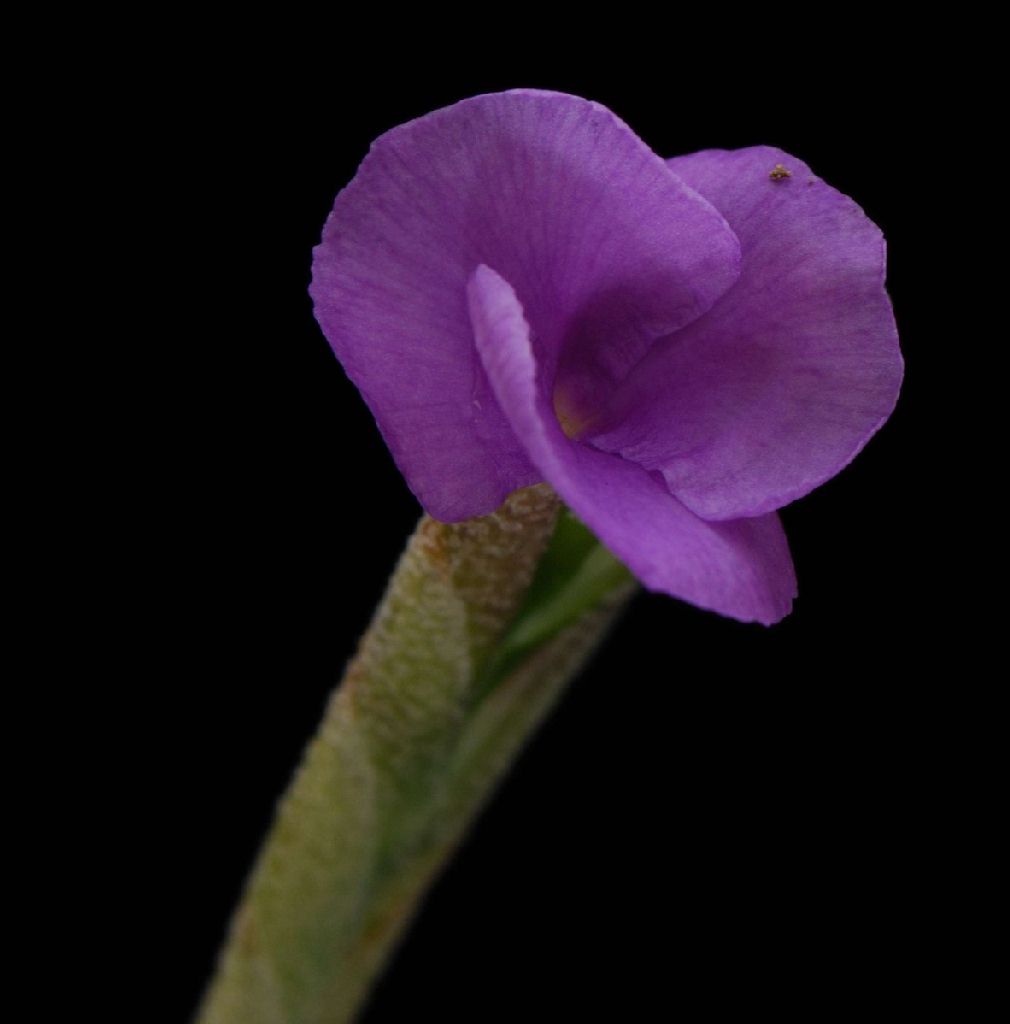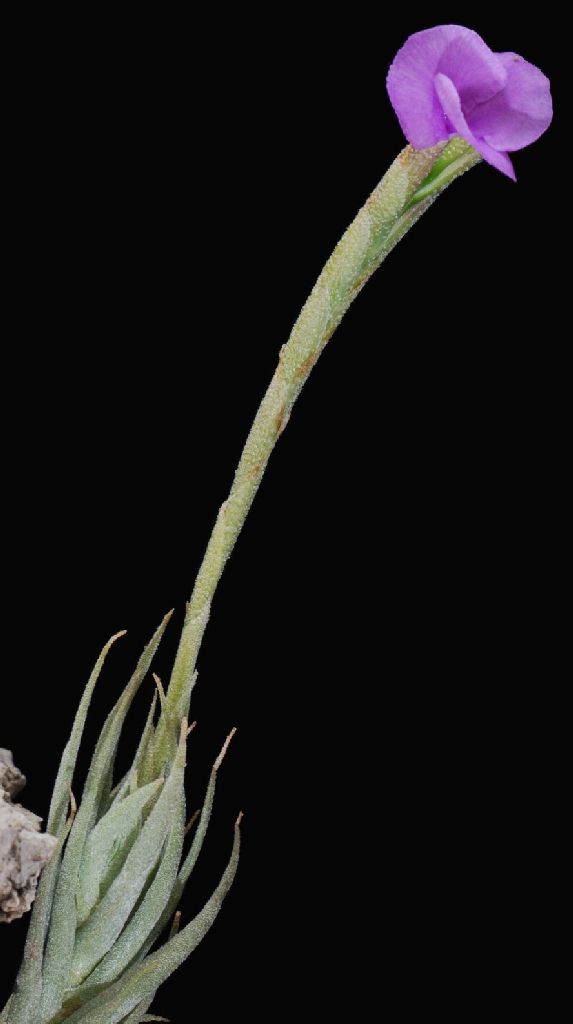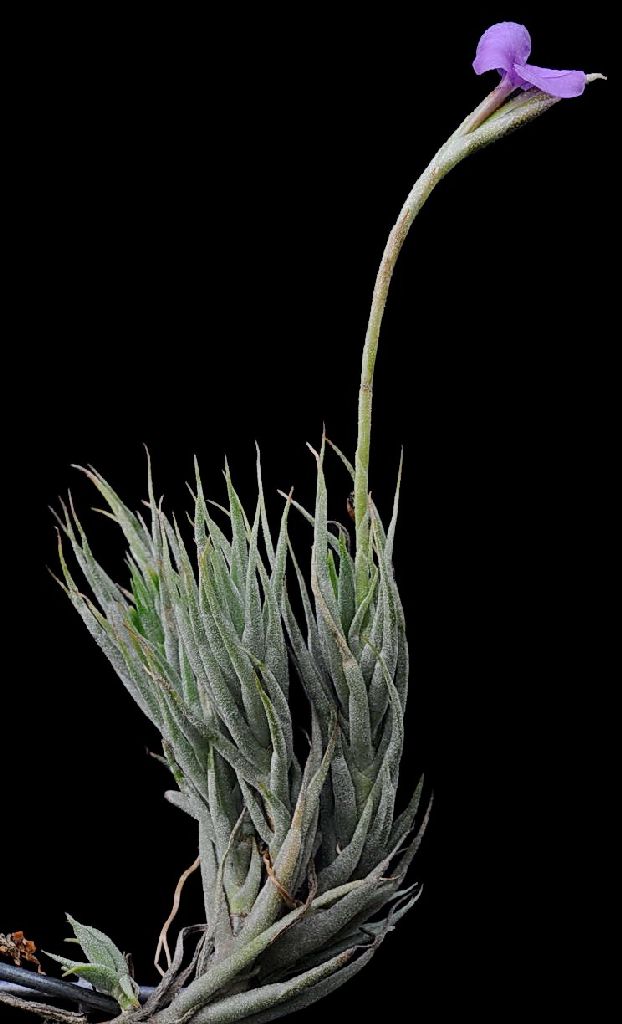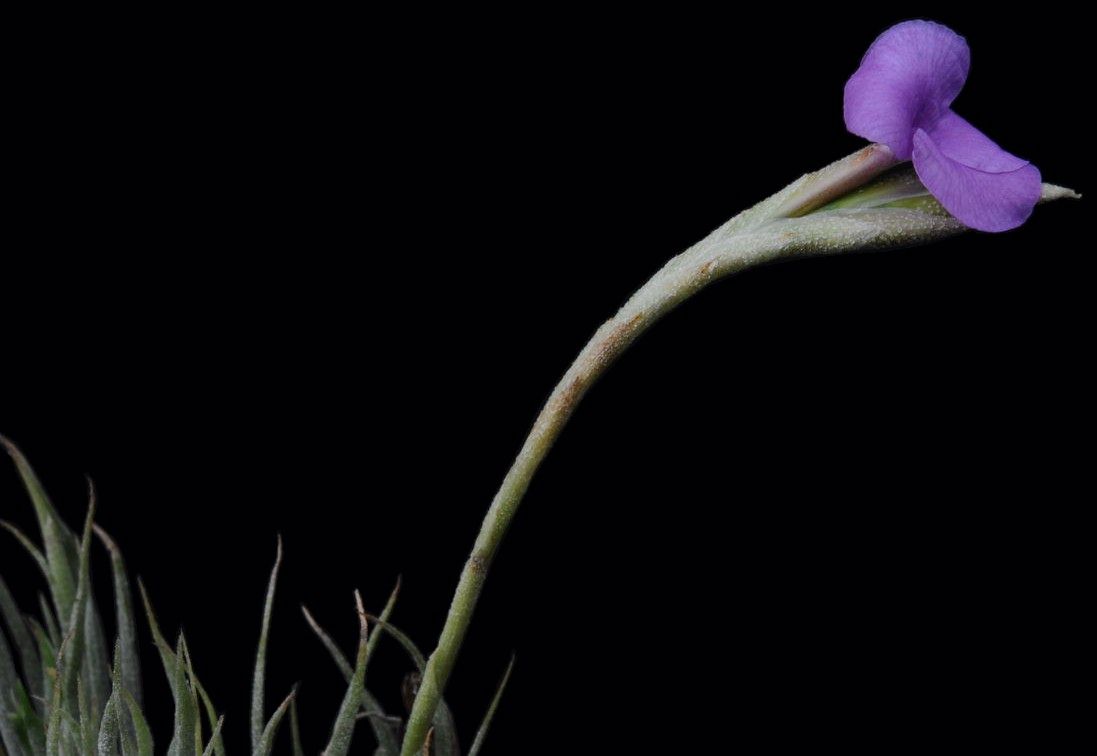 | | |
| --- | --- |
| George Nieuwenhoven 11/12. Large flower for size of plant! | Peter Tristram 11/12. There seems to be a few different clones around. |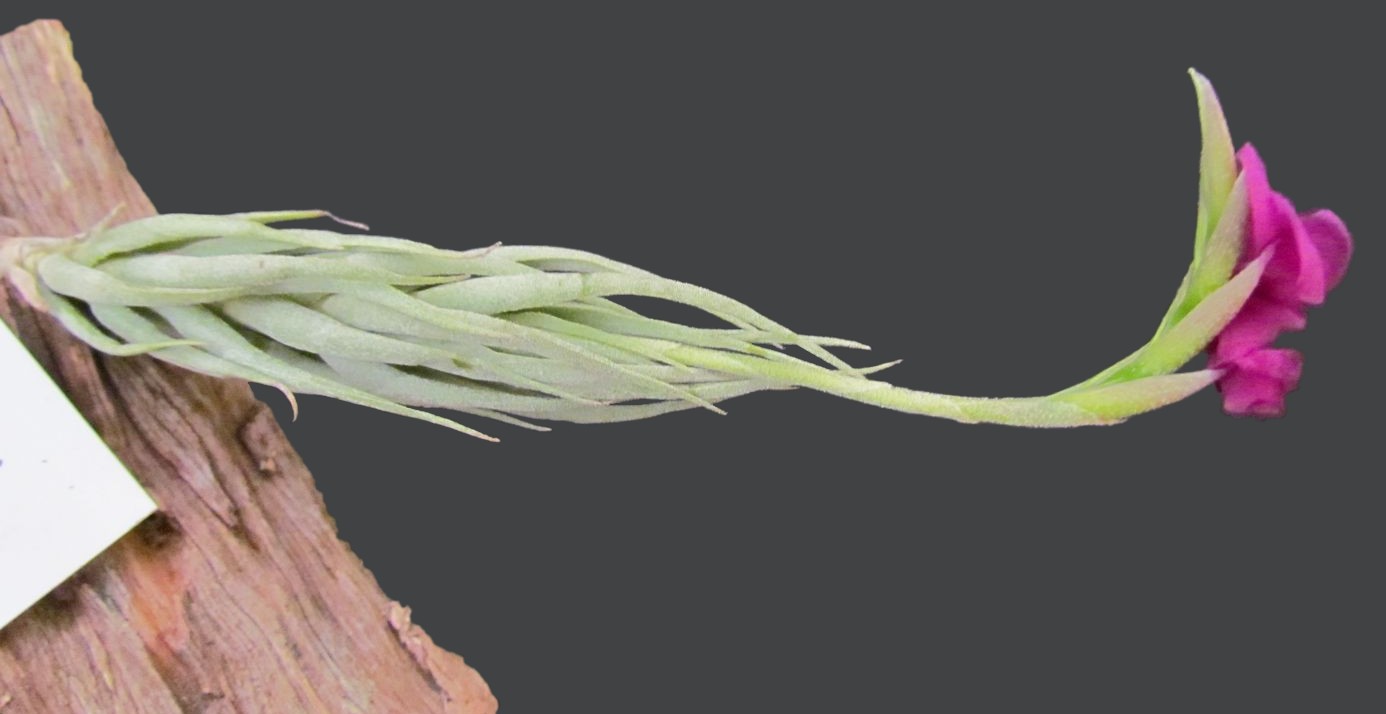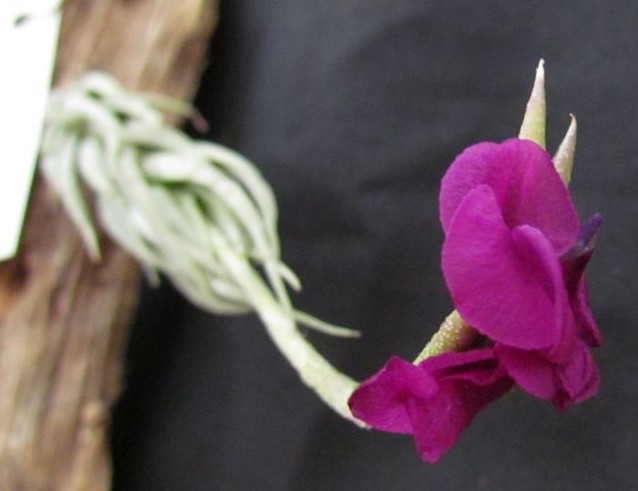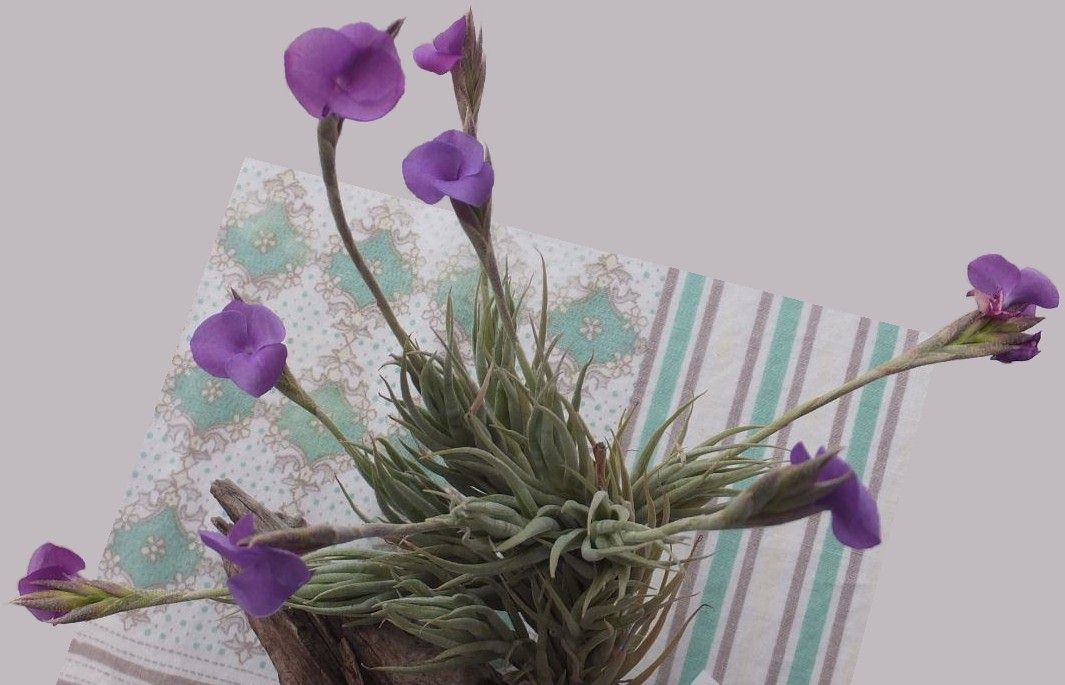 | | |
| --- | --- |
| Kerry McNicol 12/13 | Adam Bodzioch 12/16 |
Kerry McNicol 30/12/13 Just a 'share' of the richly coloured flower on my kirschneckii. I love it. What a great display the clump will be in ????? years.

Chris Larson 30/12/13 A very pretty little plant. It is not slow for me, so with a little TLC it should clump up well. It doesn't seem to have a defined flowering period, it has been popping out flowers for ages.

Derek Butcher 30/12/13 Hi Kerry Mc You have me worried. Your plant looks like a seedling. Who did you get it from? To my male eye I would say the petal colour was cerise whereas the description says blue violet with white eye.

Chris Larson 30/12/13 Hi Kerry. Sometimes I have looked at my plants & thought the flower was dark - but this has always just been the fading flower. The same clumps have always had other plants with the blue flower with white centre - which then turn a much darker colour.
In answer to Derek's question – I do not know if these are bred in cultivation or by division of wild collected plants. However this plant is not a seedling – it is a division from my plant.
However the only way to assess this is inspection at an earlier stage than when the photo was taken.

John Olsen 30/12/13 Hi Kerry. I looked at your picture and checked against my pictures as I recalled the colour to be more paler and if anything touching blue. You see the flower darkens as it ages.
Is that the source of the deep colour of your plant or are you lucky to have a nice clone?
My plants are yet to flower this summer.
As Chris says it does clump up at a reasonable pace. Some come well back on the stem so don't prune the dead looking bit.
---
Updated 10/12/16
---