Tillandsia glauca
Click thumbnails for full size, scaled to a new window.
---
Tillandsia glauca Derek Butcher 08/16 ... "I just had Ian Cook call round complete with camera. I didn't realise I had so many Tills in flower but one had him stumped as per enclosed. I said it was T. glauca I had got in 1988 from Karel Knize. Ian said " But it hasn't flowered yet!" and I said "Patience!". I hope I have not put him off Tillandsias because even 28 years is a long time to try to prove Knize right."
Derek Butcher 02/18 ... "I imported this plant in 1984 under KK 2558.
My greatest thrills in the 1990's were to flower these imports and get out my Smith & Downs to check the name. It also meant teaching myself botanical Latin. A Tillandsia grower must have patience and this February saw a stirring that had taken 34 years. Just in case you don't believe me I attach a photo.
If the name is incorrect I have left it a bit too late to complain to Karel. But then I have never complained to Karel over the years about wrong names. I just enjoy the warm fuzzy feeling you get when you work out a correct name."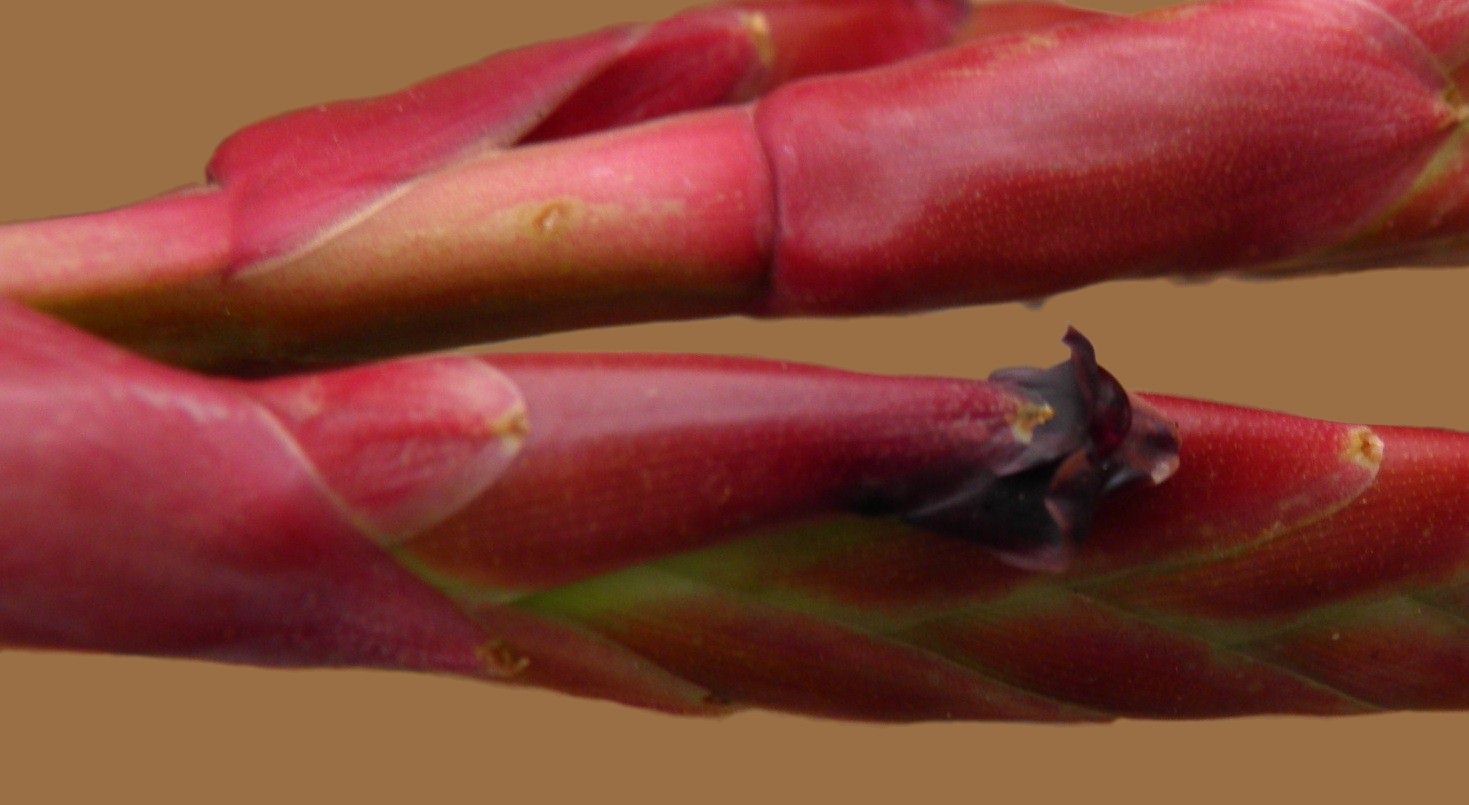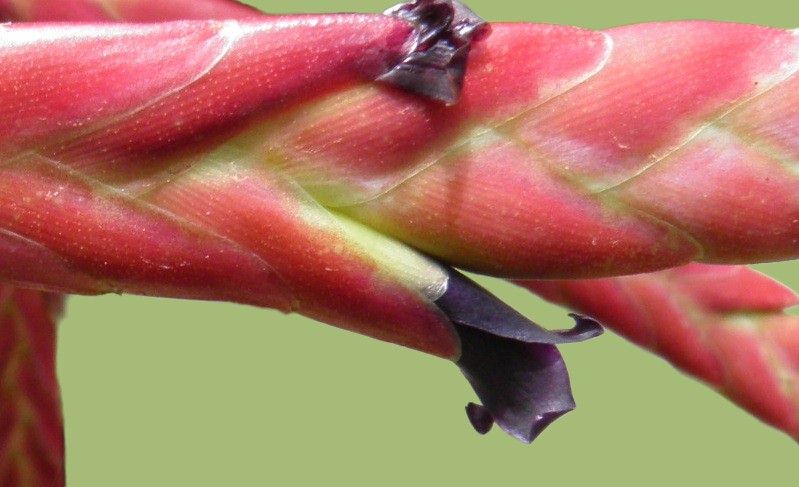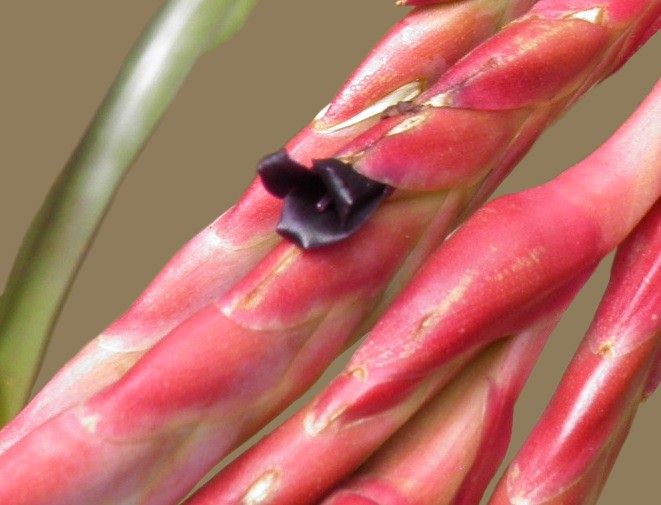 Derek Butcher 09/18 ... "I have been watching my T. glauca I got from Knize in 1984. It is trying to flower as the (first) photo shows and somewhat of a disappointment. An intriguing plant description-wise being based on one collection by Rauh in Peru by Smith in 1970. No paratypes mentioned but we know from Eric's encyclopaedia that Manzanares has collected in Ecuador. So we may learn more when the Manzanares Book is finally published."
Derek Butcher 10/18 ... "Now I can brag. My plant has flowered - properly. Ray Clark has moved my plant to a better position to photograph. It's too big for me. It has now done its deed.
What a beautiful colour you get in the floral bracts due to good old Adelaide sun."
Peter Tristram 11/18 ... "It looks in the fold of Knize plants that Walter and I thought was closest to lymanii, another Peruvian in-betweener /mystery probably, though a comparison with glauca (another probable mystery) is needed."
Derek Butcher 11/18 ... "The very dark petals does lead towards lymanii AND teres and rauhii but it still doesn't fit. The first to be described in this group was glauca in 1970 when Smith compared it to fendleri ( yet another bag of worms).
If it was known where Knize collected it we could use the Cultivar name trick. In hindsight it may have been better to use the number KK3087. Manzanares is said to have found glauca in Ecuador so the optimist in me says we may know a bit more when his Tillandsia book comes out."

---
Updated 17/03/19
---