Tillandsia floribunda
Click thumbnails for full size, scaled to a new window.
---
Tillandsia floribunda
Ken Woods, 10/07 & 09/09.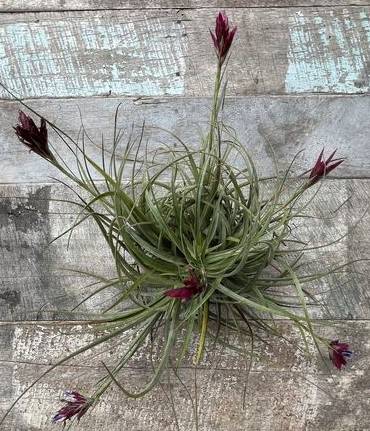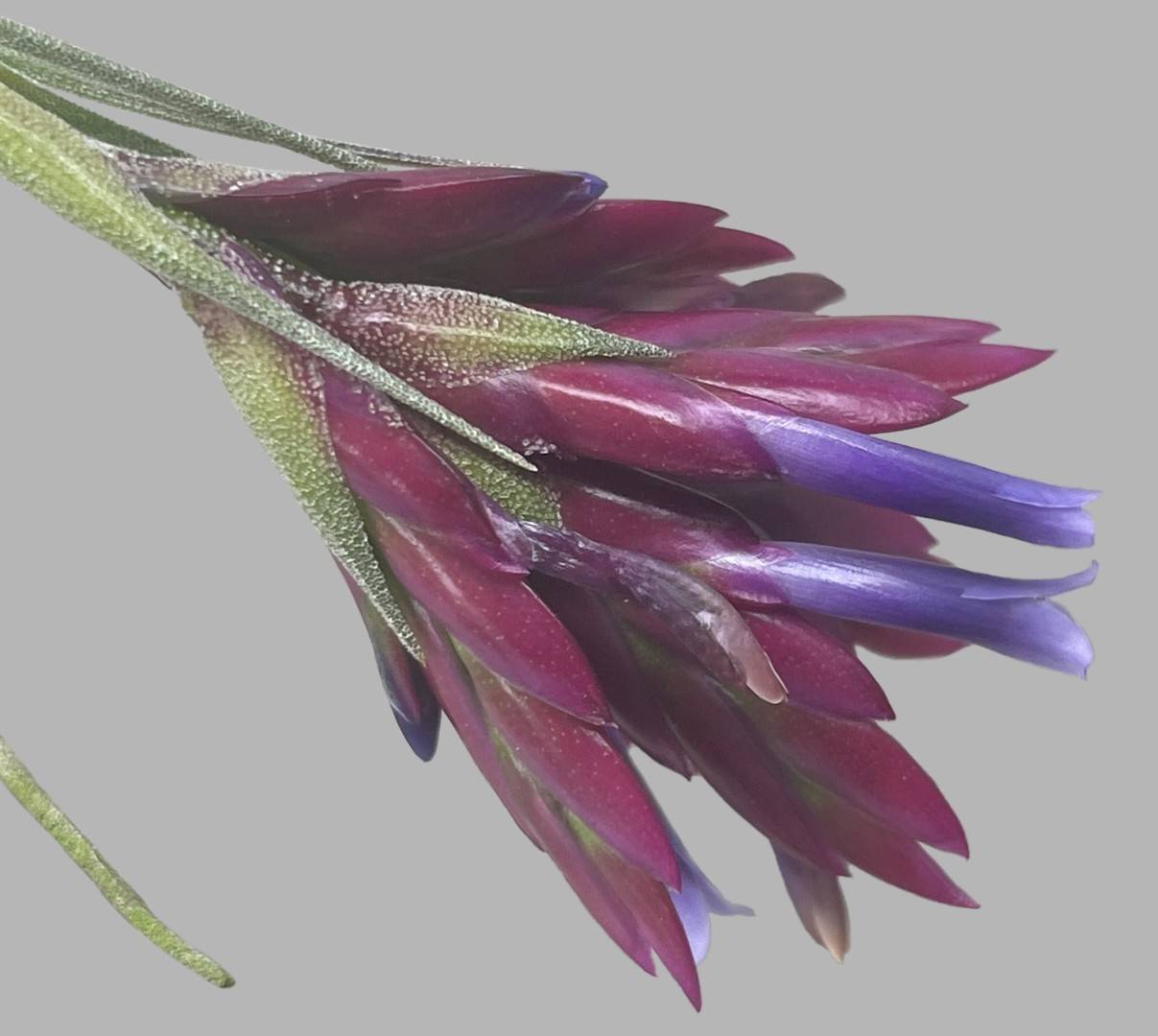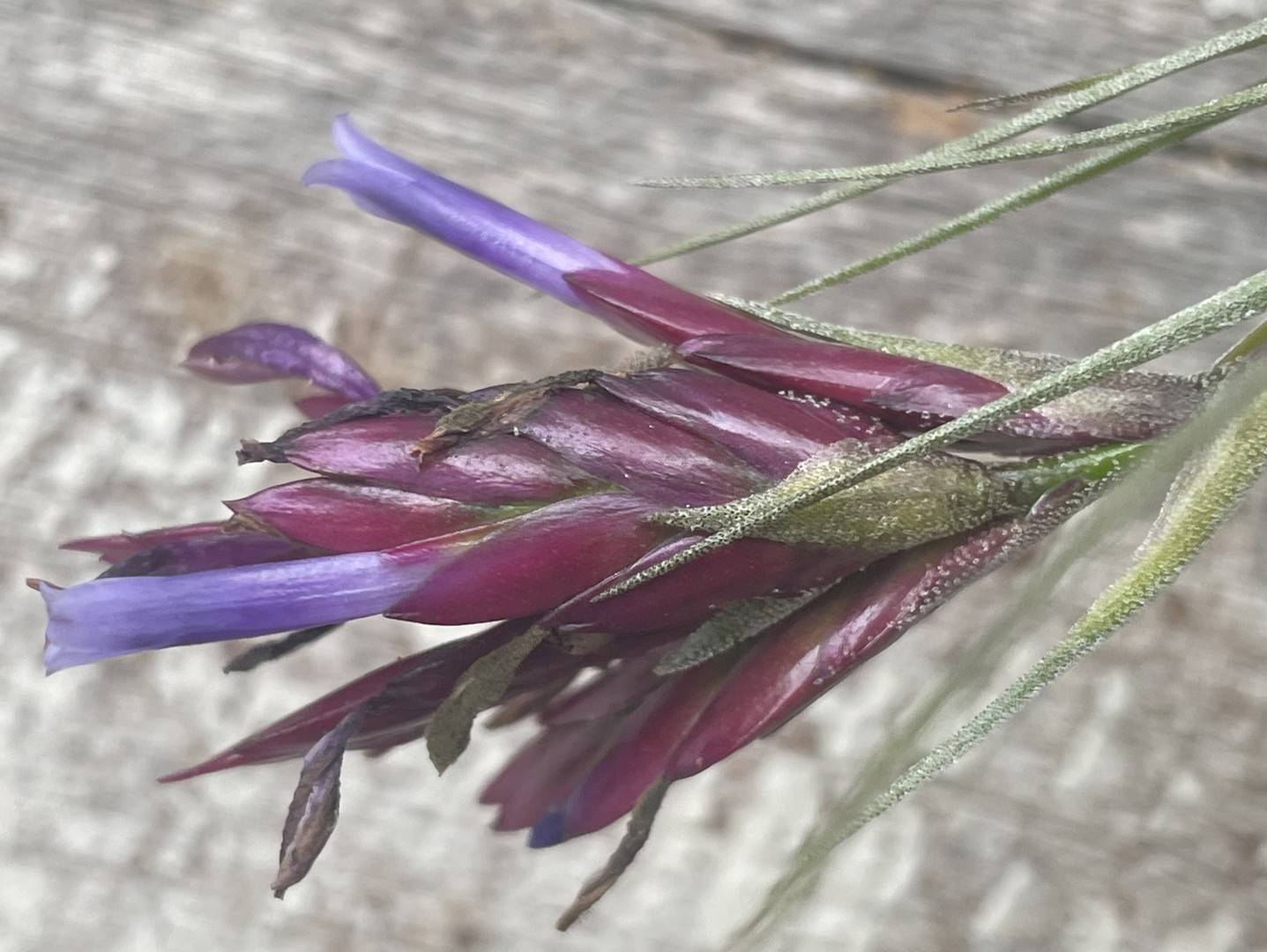 Bruce Dunstan 09/22 ex KK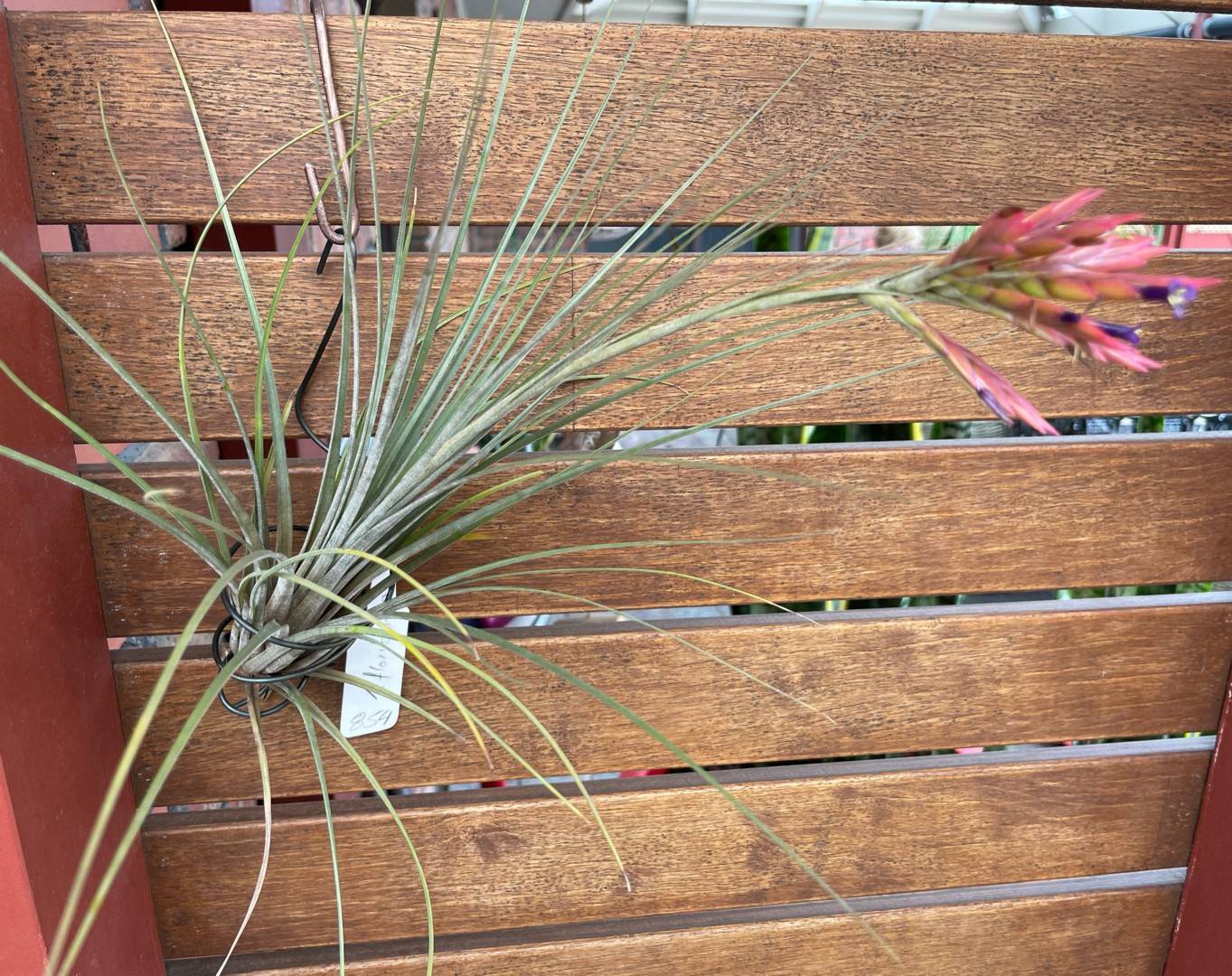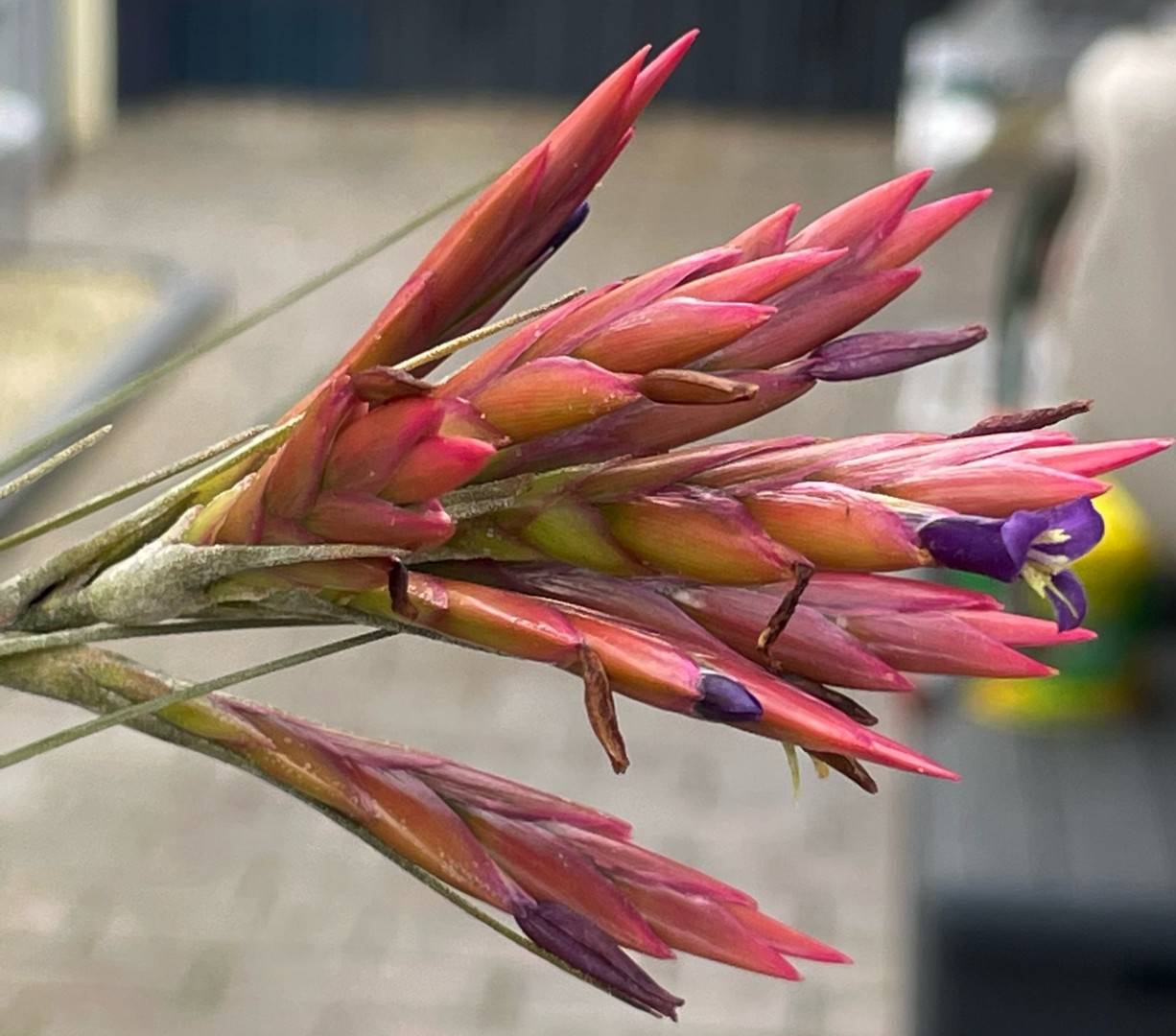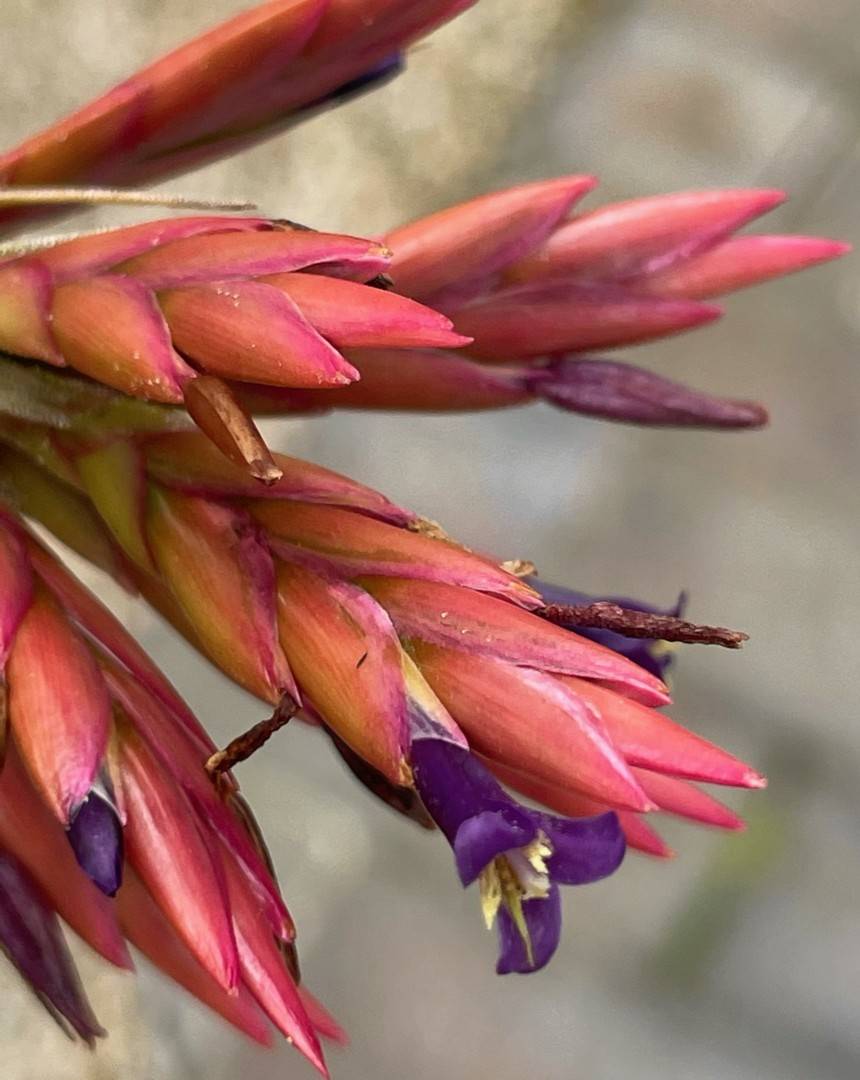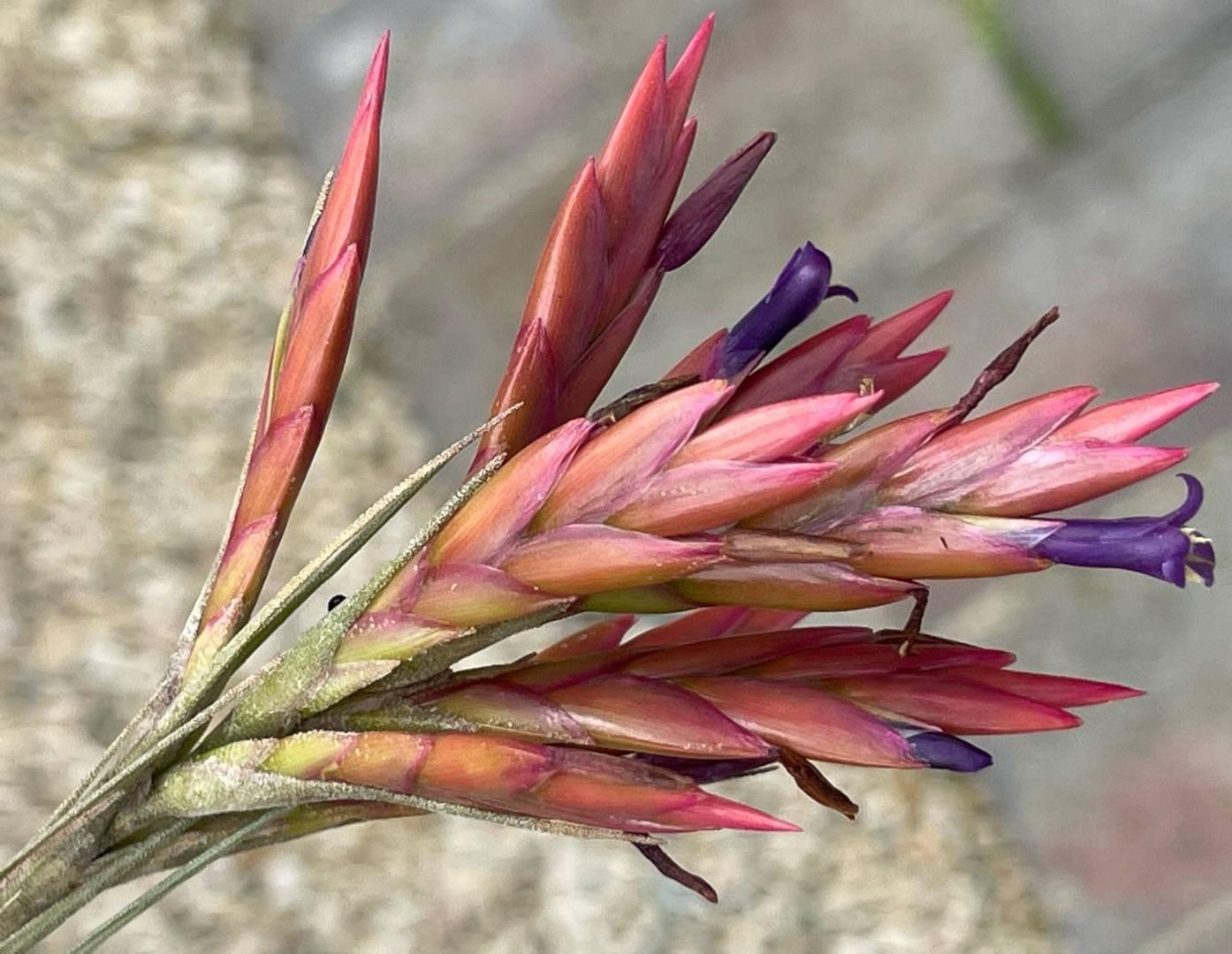 Ray Clark 11/22 ex Len Colgan
---

Tillandsia floribunda Humboldl, Bonpland & Kunth, Nov. Gen. & Sp. 1: 292. 1816.
Tillandsia coarctata Willdenow ex Roemer & Schultes, Syst. 7 (2). 12 17 . 1830; nomen in synon.
Platystachys floribunda (Humboldt, Bonpland & Kunth) Beer, Bromel. 264. 1857.

Desc from S&D p765
Plant stemless to short-caulescent and branched, flowering 2-5 dm high.
Leaves suberect, many-ranked, 2-4 dm long, covered with subappressed scales;
Sheaths subtriangular, small and obscure, ferruginous-lepidote except the extreme base;
Blades filiform-subulate, 5 mm wide at base, angled, cinereous-lepidote.
Scape erect, slender, shorter than the leaves;
Scape-bracts densely and tightly imbricate, filiform-laminate, densely cinereous-lepidote.
Inflorescence simple or densely digitate from 2-5 or rarely 13 spikes, equaling or shorter than the leaves;
Primary bracts lanceolate, acuminate, shorter than the spikes, submembranaceous, densely lepidote;
Spikes sessile, lanceolate to linear, acute, 2-3 cm, rarely to 6 cm long, 6-10 mm wide, complanate but with strongly convex sides, 5-7- or rarely to 13-flowered.
Floral bracts densely imbricate, broadly ovate, obtuse, 11-15 mm long, equaling the sepals, sharply carinate, slightly if at all incurved, coriaceous, even or faintly nerved, soon glabrous, lustrous;
Flowers subsessile.
Sepals broadly elliptic, ca 13 mm long, posteriorly connate for 4 mm, carinate, coriaceous, even, glabrous;
Petals erect, blue or purple, the blades narrow, 7 mm long;
Stamens and pistil included.
Type. Humboldt & Bonpland 3495 (holotype P, isotype B, B photo), Olleros, Piura, Peru, Aug 1802.
DISTRIBUTION. Saxicolous and epiphytic in dry habitats, 900-2500 m alt, Ecuador, northern Peru.
ECUADOR. CHIMBORAZO: Huigra, 28 Aug 1918, Rose & Rose 22424 (GH, NY, US); May 1945, Camp E-3115 (NY, US); Huigra to Naranjapata, 20 JuI 1939, Asplund 7754 (S, US); 19 Jun 1945, Camp E-3860 (NY, US). LOJA: El Tambo to La Toma, 3 Sep 1923, Hitchcock 21360 (GH, US); Chinche, San Pedro to Zaruma, 1 Aug 1939, Penland & Summers 1206 (GH). PERU. PIURA: Cape Parinas, Dec 1928, Haught 213 (GH, US); Cerro Prieto, Amotape Hills, 3 Feb 1929, Haught F-127 (F); Olleros, 1954, Rauh P-2150 (US); Abra Porculla, Rauh 17431 (US). CAJAMARCA: Llama, Cutervo, Jul 1943, Sandeman 4241 (K); Contumaza: Cuesta del Espino, San Bento, 18 jun 1962, Sagastegui 3751 (TRP); Guzmango, 6 May 1965, Sagastegui & Fukushima 5103 (TRP, US); Chota: Cumbil to Llama, 21 May 1965, Lopez & Sagastegui 5207 (TRP). LIBERTAD: Chaullacocha, Samne to Otuzco, 28 May 1960, Ferreyra 14098 (US, USM); Samne to Casmiche, 26 jun 1962, Lopez, Sagastegui & Aldave 3951 (TRP, US). ICA, Nazca: Lomas de Marcona, Nazca, 22 Sep 1958, Ferreyra 13382 (US, USM).
---
Updated 20/02/23
---