Tillandsia esseriana
Click thumbnails for full size, scaled to a new window.
---
Tillandsia esseriana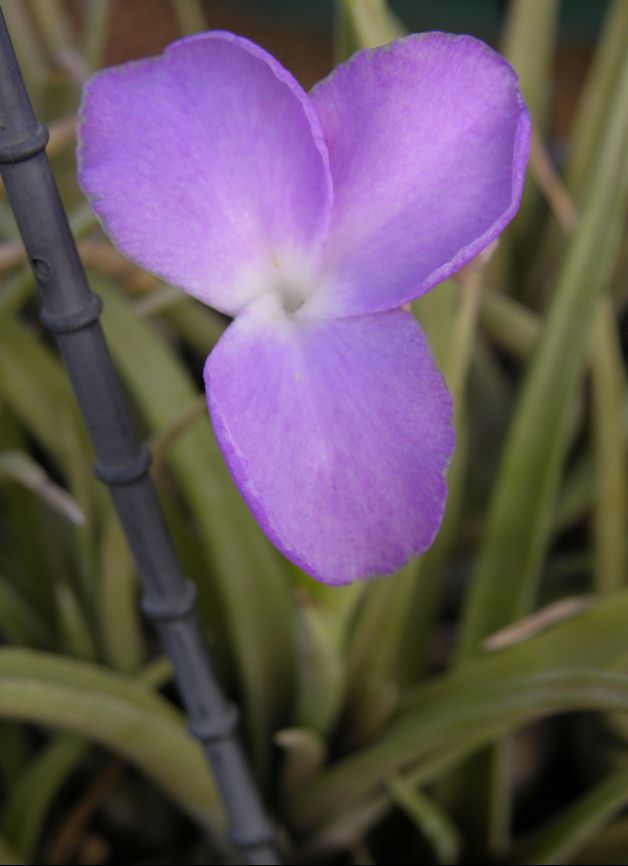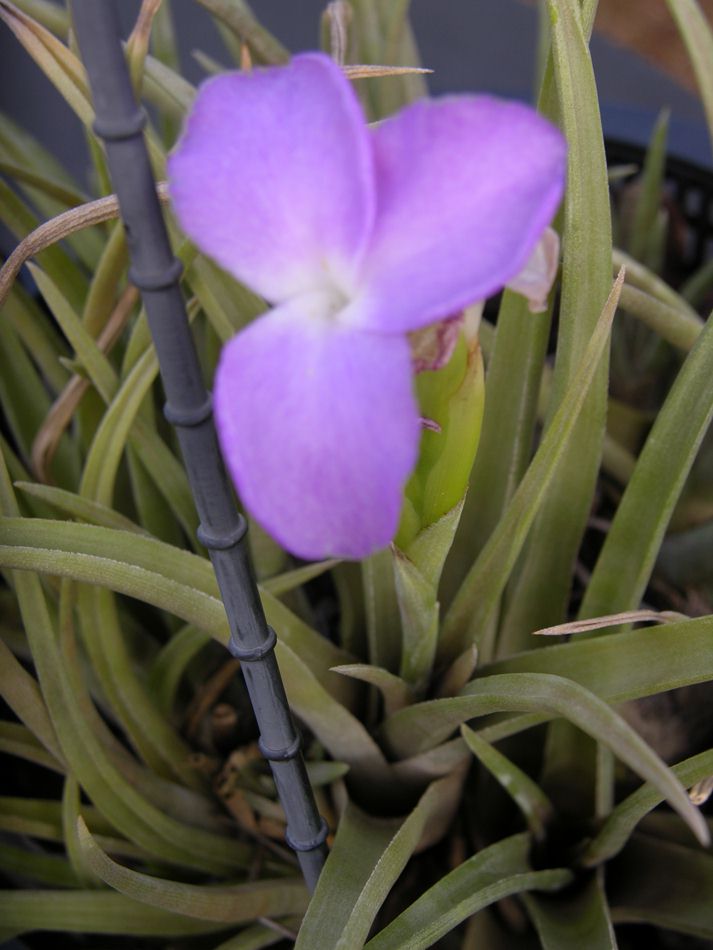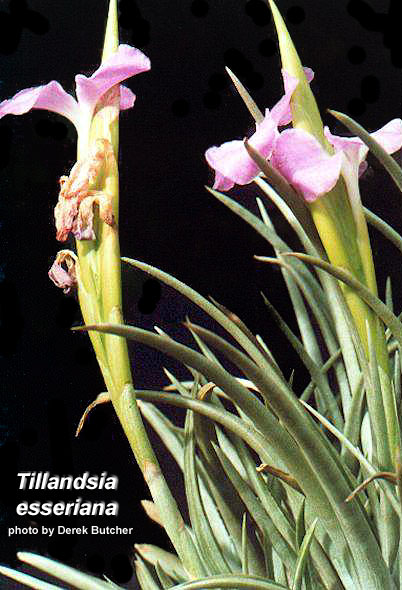 | | |
| --- | --- |
| Len Colgan 04/12 | Derek Butcher. |
Len Colgan ... "One plant in this clump has been flowering for over a month. It comes from Paraguay. The flowers are large but non-fragrant.
I think this species needs to be in a clump to flower." Julie Batty ... "A sigh of relief this morning to see the Derek grown T. esseriana beginning to flower! Any flower would have done under the circumstances Ė what a bonus that itís a beauty."
Peter Tristram ... "T. esseriana is no longer a rare species due to its clumping habit and having been imported quite a while ago. I have 3 clones, one form Werner Rauh in 1988, one from Len Colgan after the WA conference some time ago and one from Holm in 2006. Attached are pics of Lenís and Rauhís clones. The Rauh clone is smaller and red leafed with a slightly darker flower. I havenít bloomed the Holm clone for a few years though and it seems the largest grower of the three. Let esseriana clump if you want to see its blooming beauty! I crossed them as well as with ericii and Chicitos White (Weiss) so Iíll be looking for seed pods in the future."
---
Updated 18/05/19
---