Tillandsia cossonii
Click thumbnails for full size, scaled to a new window.
---
Tillandsia cossonii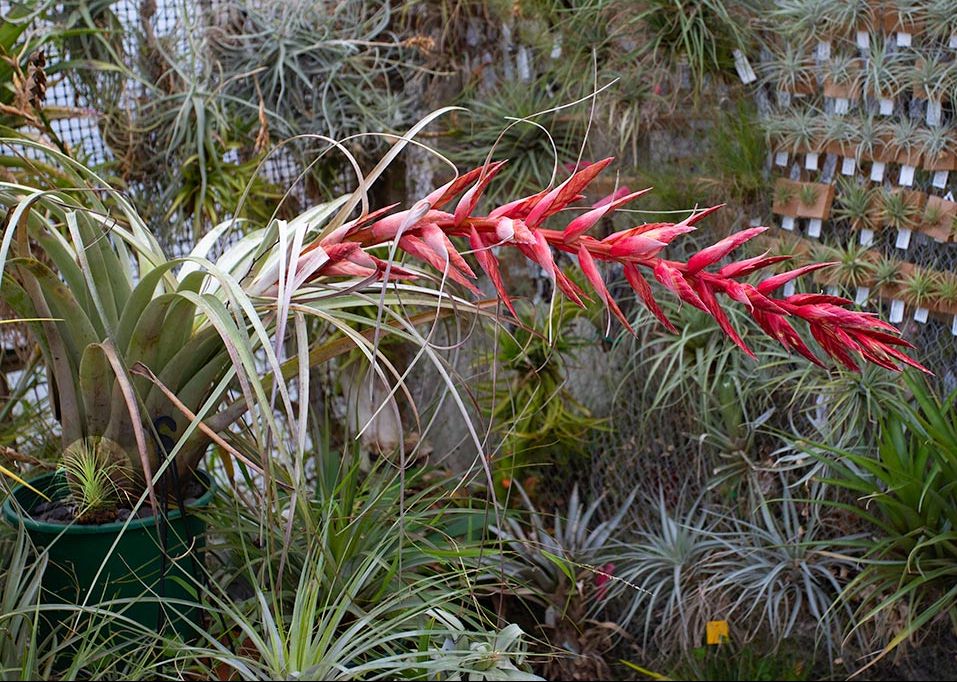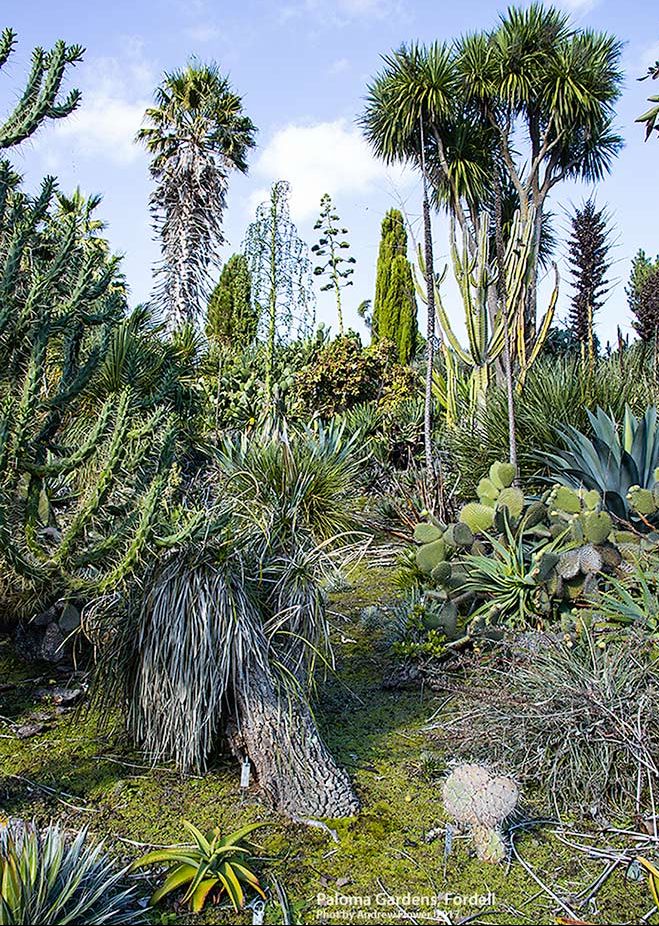 Andrew Flower ... "This tillandsia fell out of a tree on a farmer's paddock a couple of hours north of here... luckily the farmer found it before the sheep. The accident was two months ago, and the plant was brought down here last week with a request to please obtain some seed for them. I stabilised it in a pot full of rocks, and sat it in a growing-on house.
I think it might be Tillandsia prodigiosa? Will see if it flowers. Anyway, I think the plant finders will be in for a long wait if they expect to grow one from seed to bloom - these big tillandsias (the one in the pic is 1.2m tall including inflorescence, and 0.8m. diameter) take at least 2 years here to mature seed, and growth is slowwwww - in the picture I have put some extra light on a 4 year-old T. prodigiosa seedling out of my nursery, that I sat on the top of the pot for actual size comparison."
Mark Supple .... "Interesting that it was growing happily in a tree just North of you, I wonder where they got the plant from? I hope you told them they will possibly in a nursing home before it eventually flowers from seed ."
Peter Tristram .... "Nice Mexican fall! That seed(??) made it across the Pacific, and hemispheres, escaping being baa baa dinner as it hot itís prime. I donít have access to my files but consider T. cossonii."
Andrew Flower .... "First up, a confession! I was being sneaky. The farmer whose paddock the tillandsia fell into is not a typical NZ farmer: he does farm sheep, but the paddock wherein the tillandsia fell is wildly different to his other paddocks. I happened to be up at his farm last year, and took the attached picture - well worth a look.
Peter - will check Tillandsia cossonii, but from reading the description I would consider T. cossonii to be at best a variety or ssp. of T, prodigiosa :-). And whilst this particular farmer has been growing exotics from seed for probably 40 years (he has been a customer of mine for at least 20 years), this particular tillandsia probably came in as a plant during the 1990's as an import from Pam or Tillandsia International.
Mark - at least one of the "fallen tillandsia-finders" are in their earlly 30's, so they might get to see a mature plant before they sink into their dotage!.They are also new members of our local Tillandsia Study Group, which is great.
Derek - I think you know who it is, and just quietly they have visited the farm already. But look carefully at the pic- you should be able to spot at least three bromeliads in that small section of the paddock - which is big enough and amazing enough to be ranked as a botanic garden - and well worth a visit if you are in NZ. Paloma Gardens, Fordell (near Wanganui) - they have a website."

---
Updated 30/12/18
---