Tillandsia clavigera
Click thumbnails for full size, scaled to a new window.
---
Tillandsia clavigera var. pendula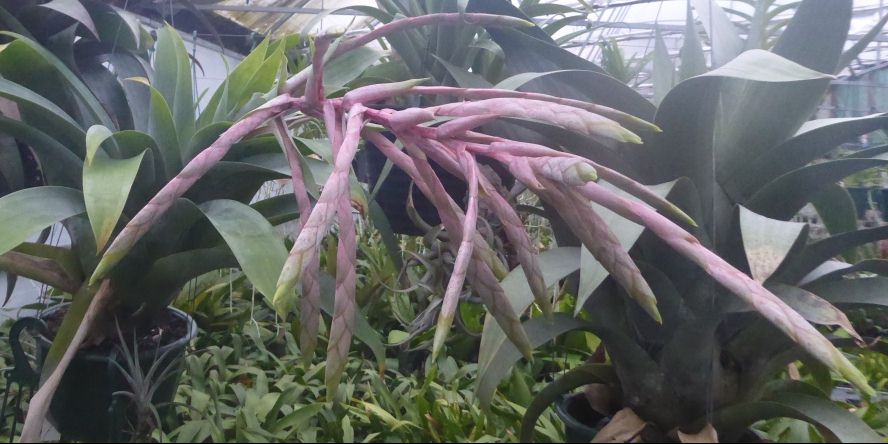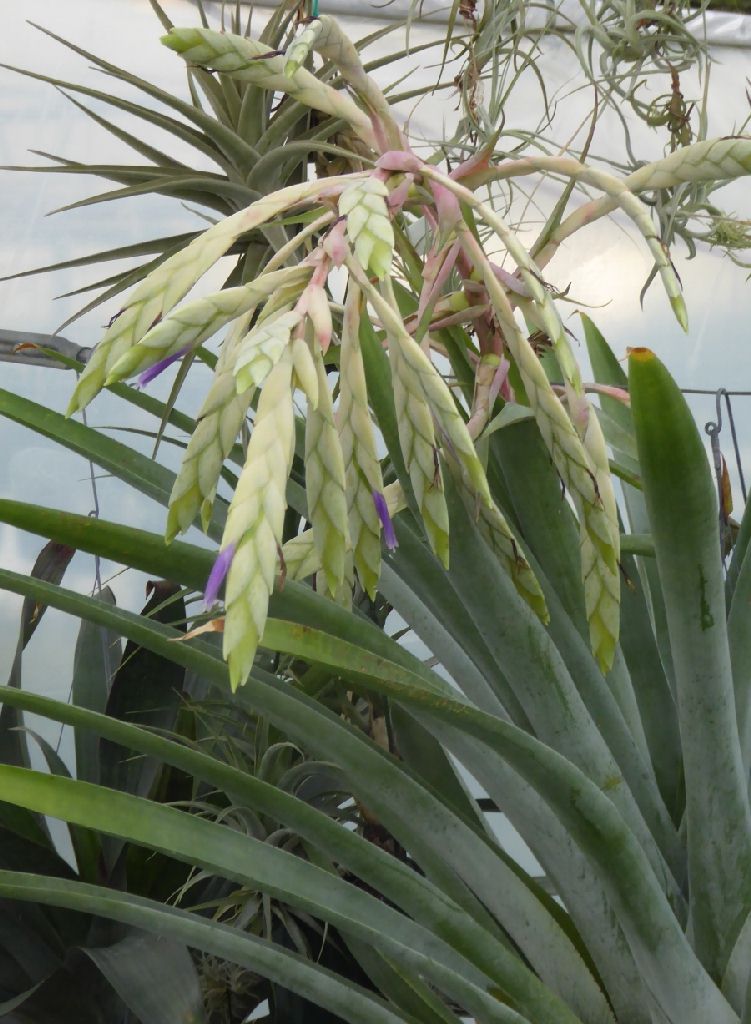 Chris Larson ... "I have 2 forms coming into flower. The first is a recent import very similar to many of the other (older) forms I have had, though it is fairly squat & open - I forgot check the tag to see where this came from - & the fog is due to the camera being taken inside the greenhouse.
The second is a huge form with upright foliage which I am pretty sure came from Germany - from Petra H, if I remember correctly. The second one is in a shady spot - so I'm not sure if it has colour under normal circumstances.
T. clavigera is such a nice easy species to grow here in Melbourne, it takes the cold well. A bit slow - but worth it. With these ones I sped up the process by putting them in the heat."

---
Updated 08/01/16
---