Tillandsia chiapensis X velutina
now T. Screwball.
Click thumbnails for full size, scaled to a new window.
---
Tillandsia chiapensis X velutina
Now registered as T. Screwball.
From BCR ... "Mature small rosette to 25cm. diameter x 20cm. high. Thin, pointed, semi-channeled, grey-green leaves, straight or recurved, which turn pink/bronze in strong light. Short, semi-recessed, branched inflorescence of pointed, frosted, mid-pink scape bracts and tubular violet flowers. Widely grown in many countries but its origin and the breeder are untraceable/unknown. Reg Doc. 12/2020 by Geoff Lawn
Country of origin: California USA ? chiapensis x velutina
| | |
| --- | --- |
| John Olsen 12/19 | Tony Tucker 04/20 |
Tony Tucker 04/20 ... "The warmish period pushed this along."
Derek Butcher ... "If it is such a good plant why hasn't it been given a proper name and registered? For starters, where did you get your plant?"
Tony Tucker ... "Strange that the cross does not appear in BCR but has a John Olsen 12/19 photo in BinA. Perhaps John has better provenance.
Agreed that registry needs some history. My plant grown from plant ex Bevan Kipps ex Chris Vale after Chris dispersed his father's N-NSW collection in 2017 before leaving the country."
Geoff Lawn ... "John Olsen, where did your specimen come from and how long ago? Do you know who is the breeder so he/she gets credit on a registration entry ?"
Derek Butcher ... "It would seem that his plant is in several collections in Australia and worthy of a proper name. All we need is a volunteer to do some fossicking."
Tony Tucker ... "I chased multiple commercial growers in Malaysia and US, but no one knew of an original hybridist."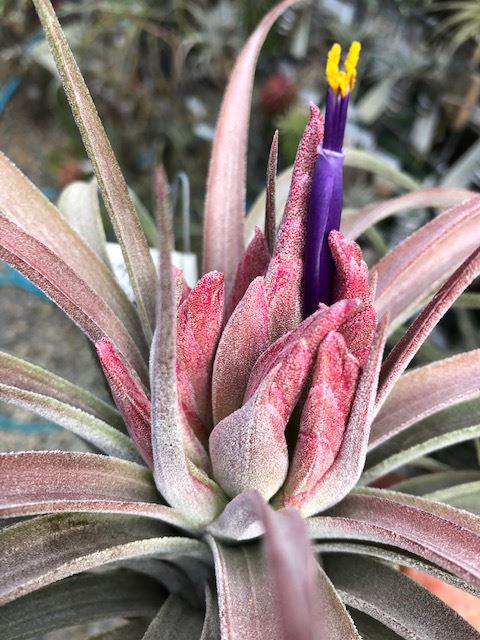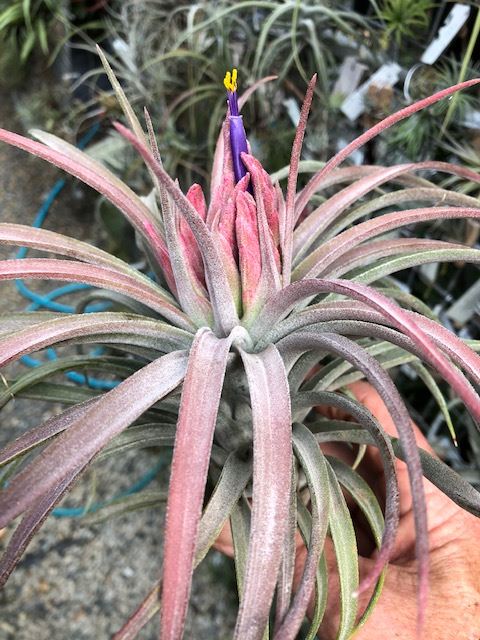 John Olsen ... "I got my plants from Thailand in 2018. I checked to see if it was one of their hybrids. They obtained plants from USA. However they think it's a natural hybrid. Anyone with other info?"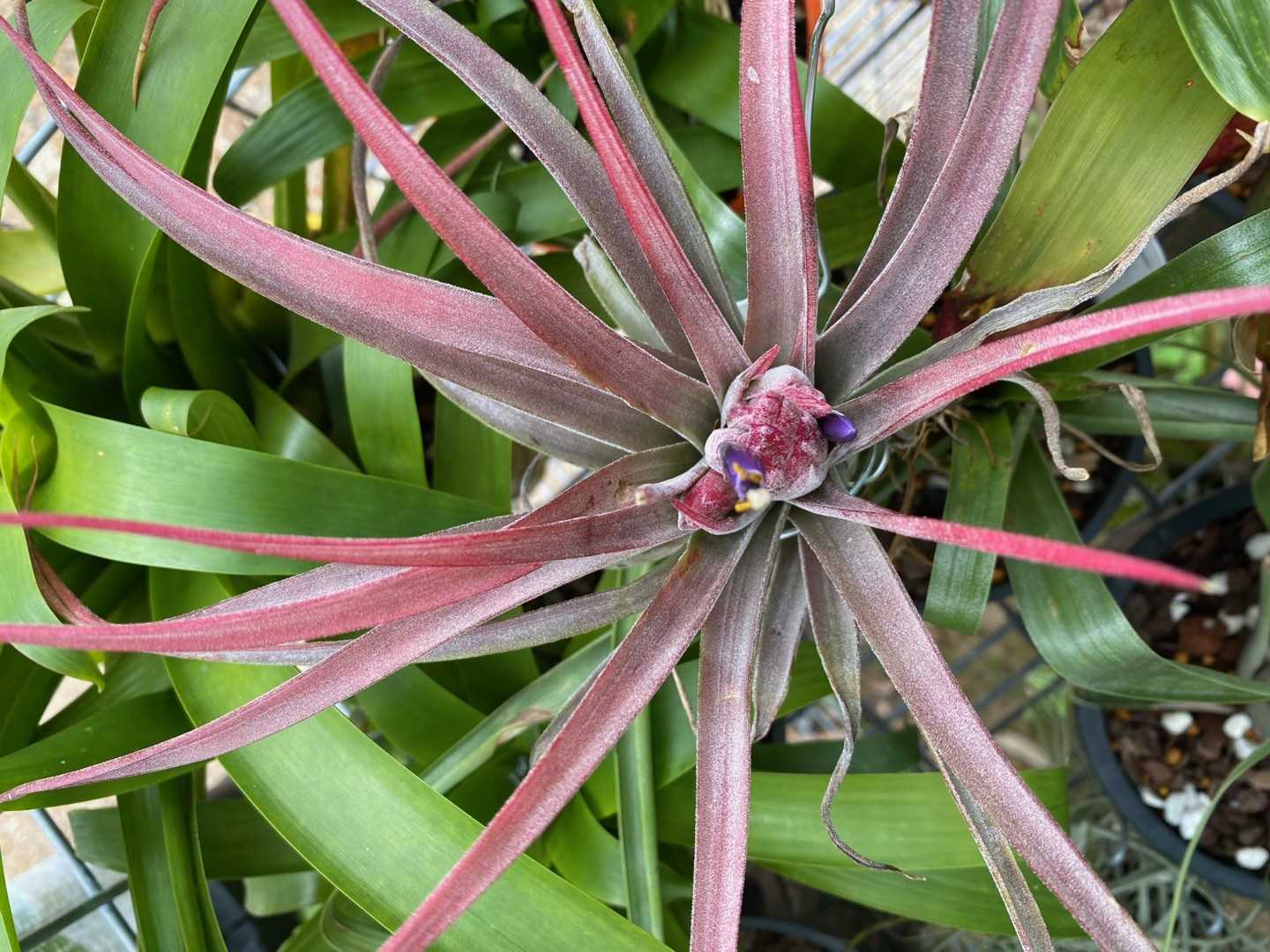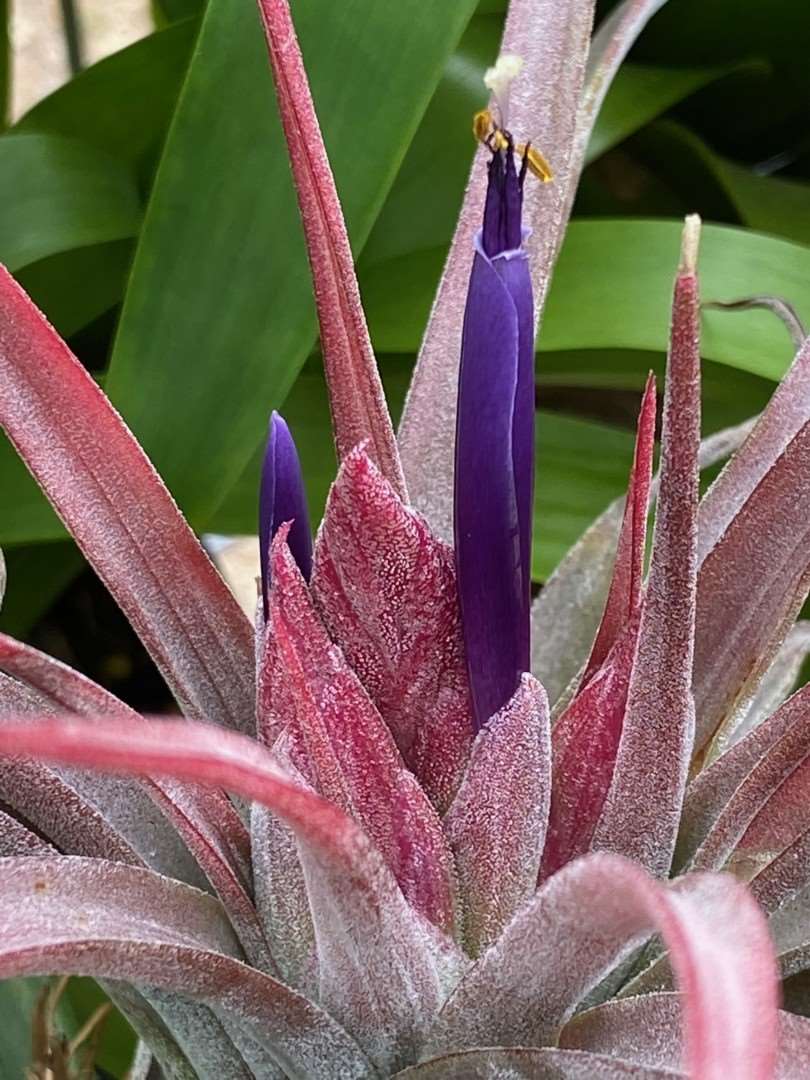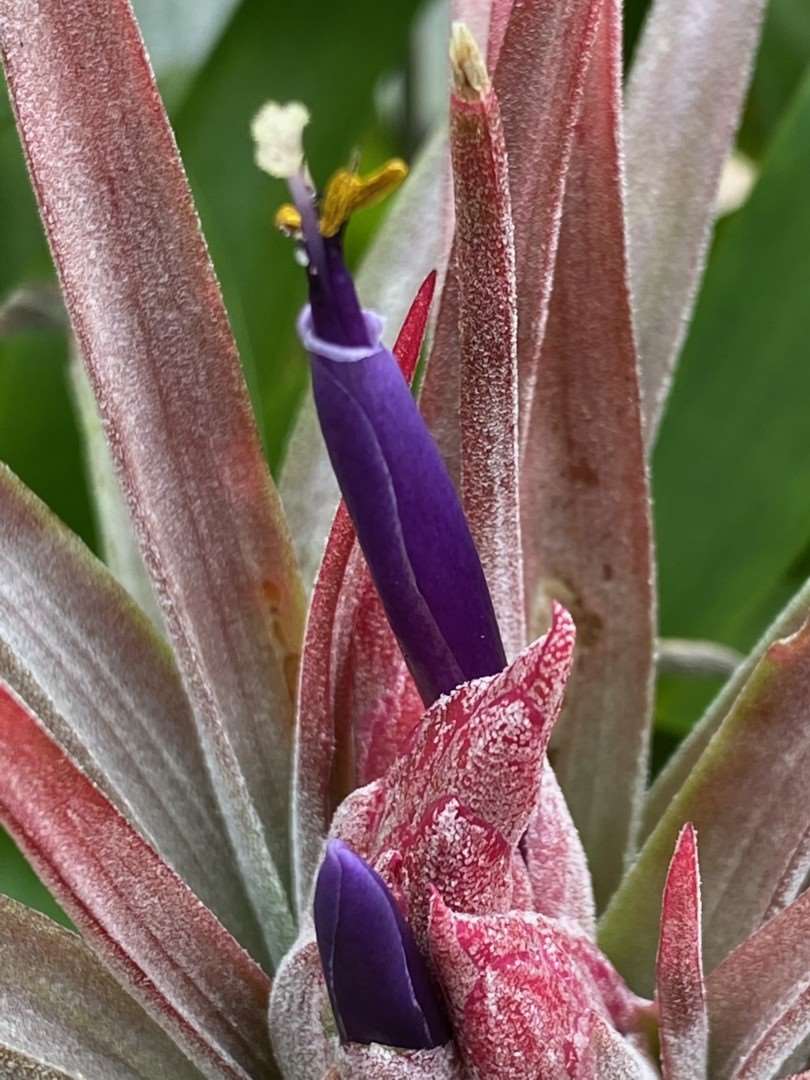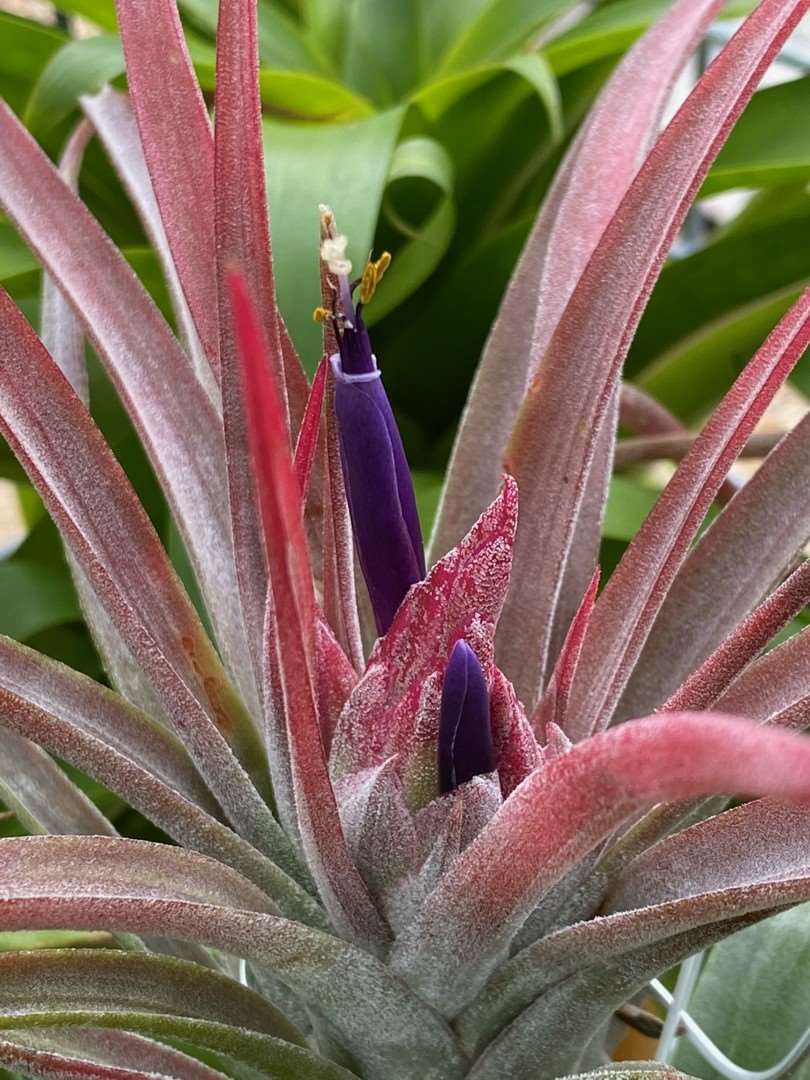 Dale Dixon ... "This beauty in flower today. Has the lovely frosted scales of Tillandsia chiapensis and the inflorescence nested in the crown like T. velutina."

---
Updated 08/02/21
---