Tillandsia carminea
Click thumbnails for full size, scaled to a new window.
---
Tillandsia carminea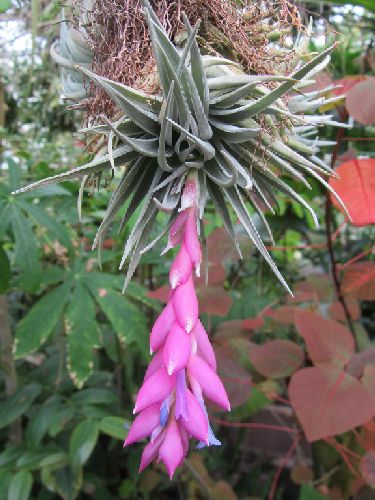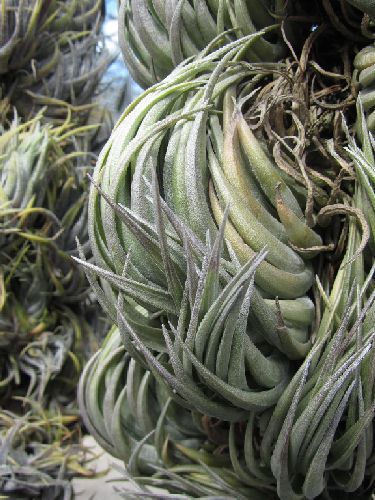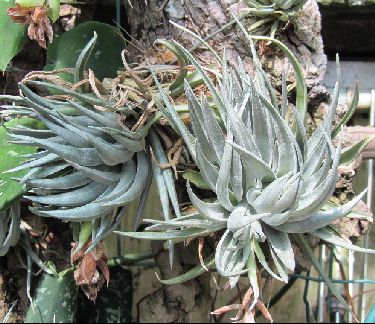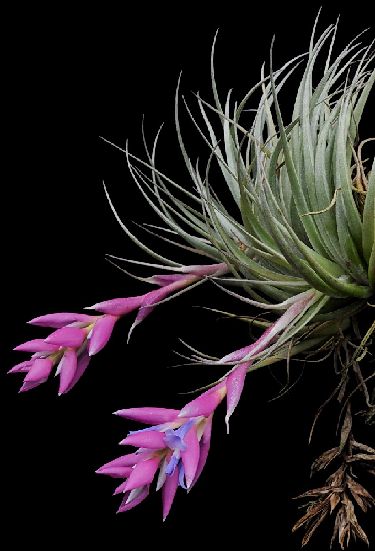 | | | | |
| --- | --- | --- | --- |
| Halle. | Heidelberg. | Lotte. | Peter Tristram. |
Peter Tristram ... "I thought I'd better add in what carminea should look like, especially grown hard as in the Heidelberg specimen. They aren't much like the stiff-leafed araujei types at all, having thinner leaves with inflated sheaths with the typical cliff-dweller claw look. It is a hard plant to source! The one seen in some collections here has similar foliage but with narrower mauve floral bracts and narrower leaves and is evidently from a nearby rock to the real deal. The Halle plant looks more like my plant too though it has been grown under very controlled conditions. Lotte's plant was collected from the type locality near Teresopolis not too far from Rio.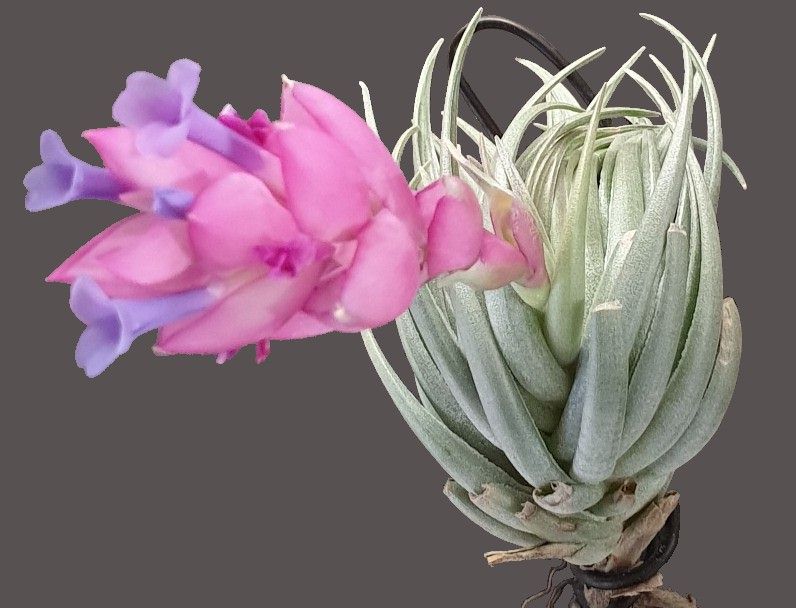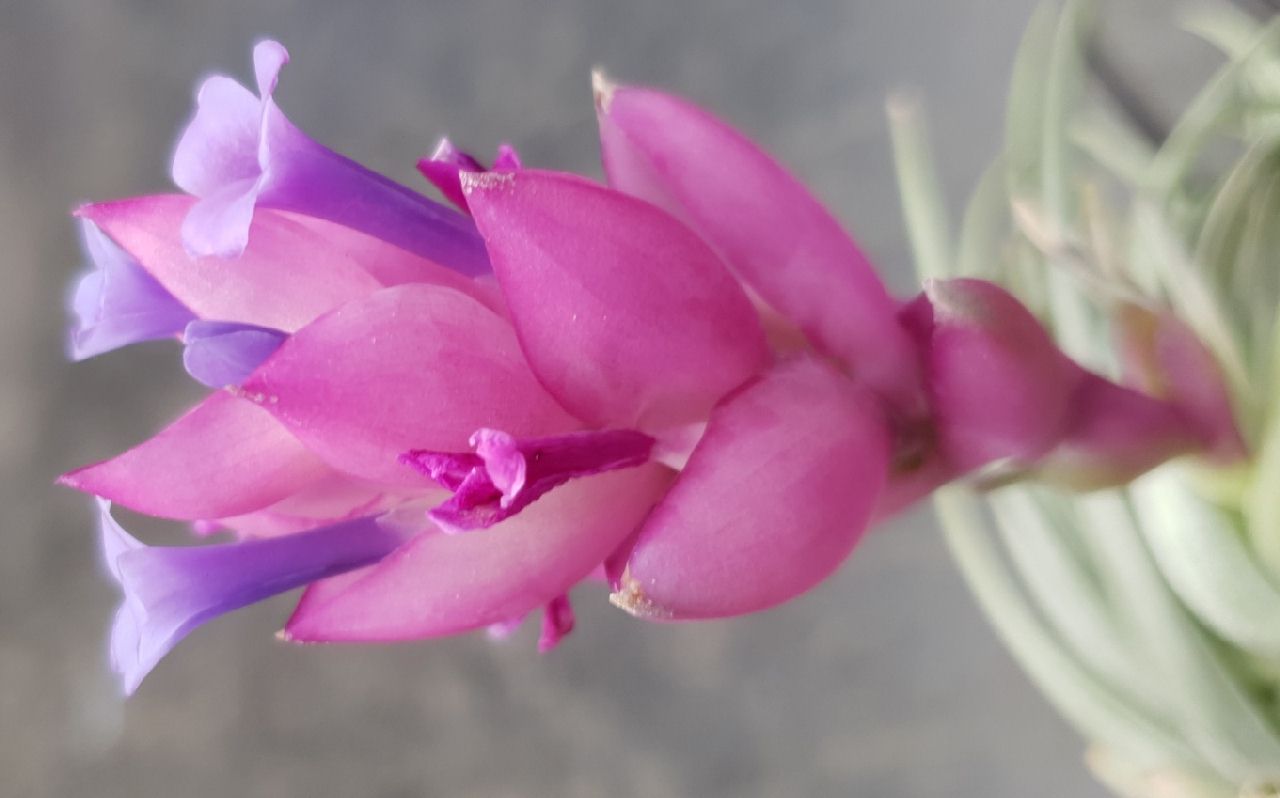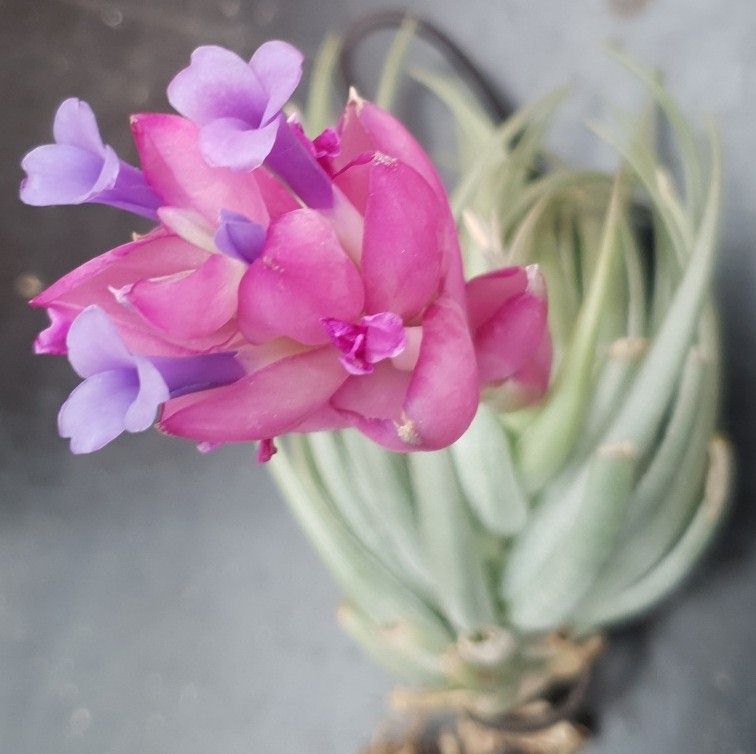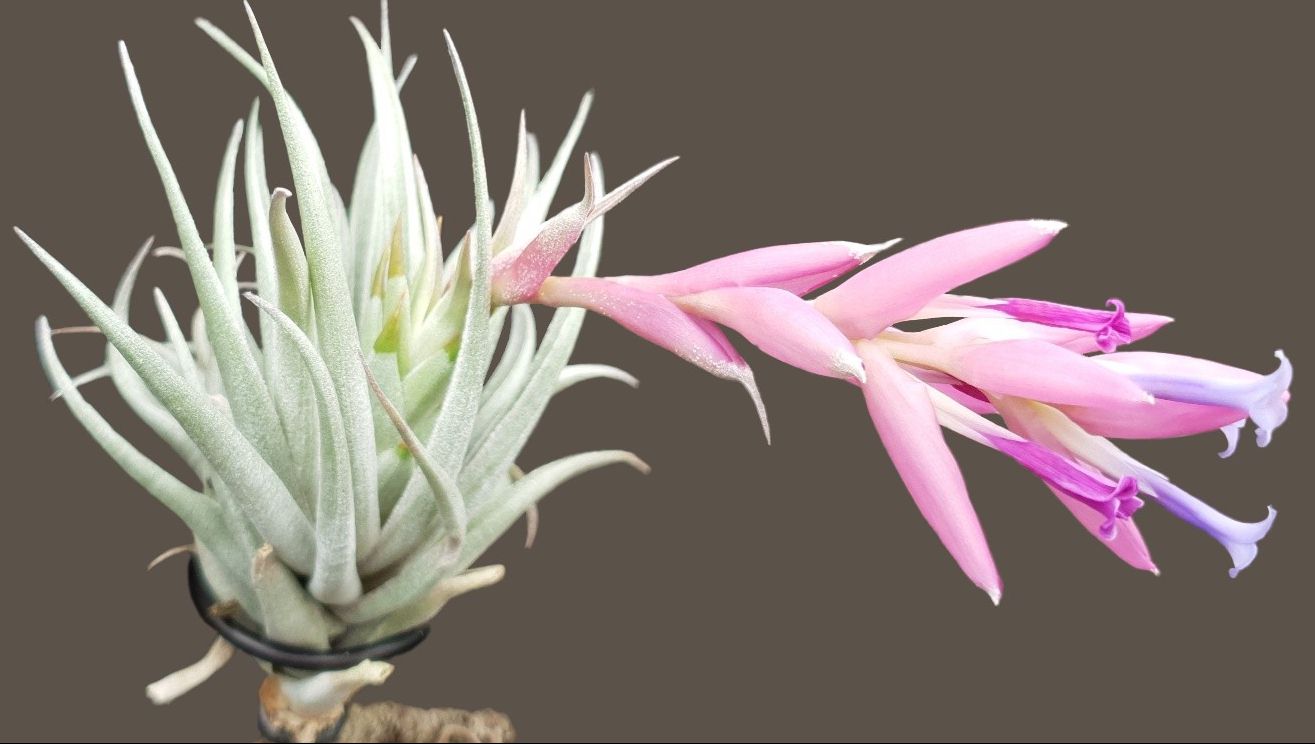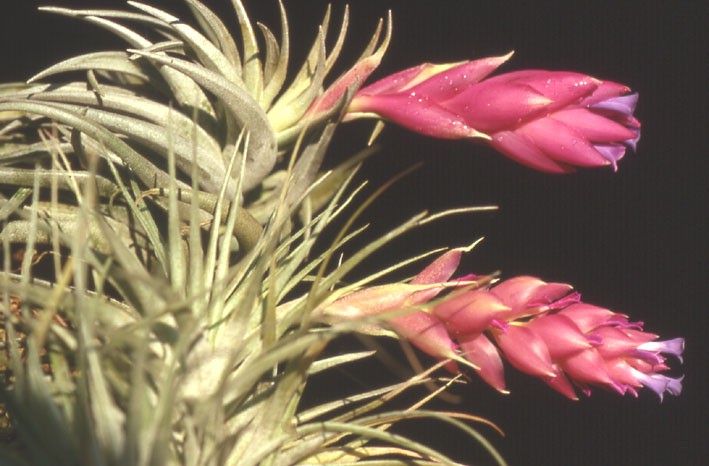 Derek Butcher ... "Chris: Your floral bracts seem too narrow. See image above."
Peter Tristram ... "Maybe the description is too specific. Walter rejects anything not carminea too. I have quite a few clones of carminea from Europe, many from Heidelberg and Lotte and they sure do vary. As far as I know they all came from the same cliffs."

---
Updated 11/12/19
---