Tillandsia calothyrsus
Click thumbnails for full size, scaled to a new window.
---
Tillandsia calothyrsus
Was T. rettigiana but also sold as T. intumescens) (now langlasseana) or T. mexicana (now dugesii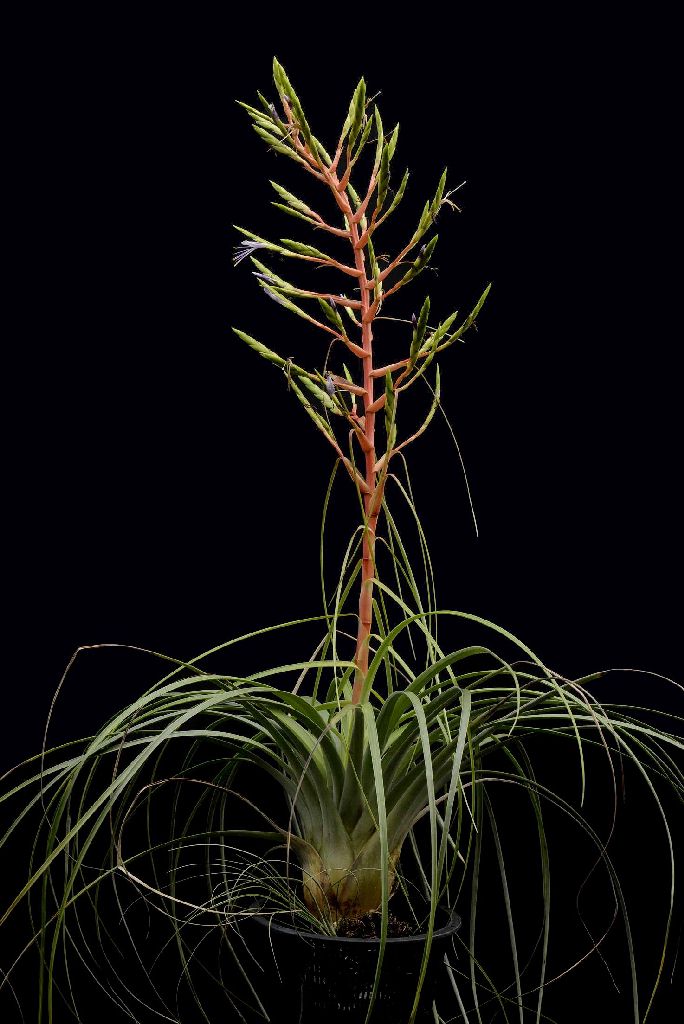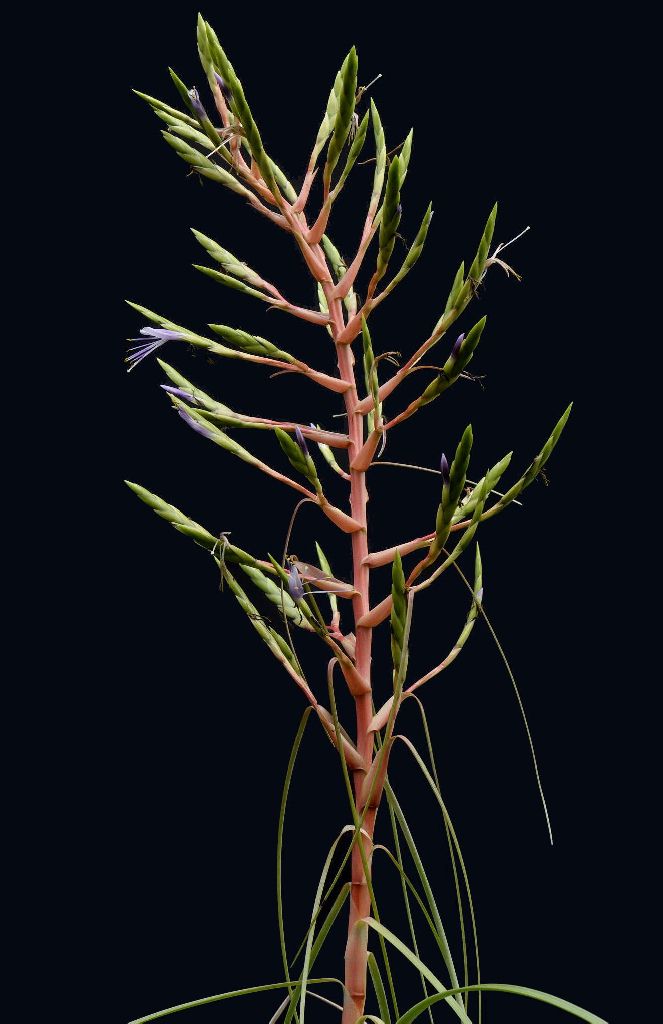 Peter Tristram ... "One plant that featured at the BSQ Tillandsia day was T. calothyrsus (ex. rettigiana). There should be a few of these around as the forms I've managed to import pup though often adventitiously so a slowish process to maturity. Some years ago I posted pics of a plant I bought from Lydia Koehres (LK on my labels) but the plant pictured here originally came from Marie Selby BG as either T. intumescens) (now langlasseana) or T. mexicana (now dugesii) in 1988 as a small adventitious pup. I bloomed both pups back in the '90s and one was definitely T. langlasseana with its very inflated floral bracts and the other, this plant, was identified by HEL as probably T. dugesii but I now think it is calothyrsus. Unfortunately I don't seem to have T. langlasseana anymore. Greg Aizlewood visited me recently and took an immediate liking to the plant suggesting calothyrsus, so I did a bit of checking today and agree it is closer to calothyrsus than dugesii, similar species for sure. I am not sure if Bruce has spread any of it around as he bloomed one 5 years ago but if he did it would likely have been sold as dugesii. I think George also 'played' with it! In my experience, dugesii has never pupped and has to be grown from seed but looks very similar, maybe more silvery."

---
Updated 21/06/17
---