Tillandsia bulbosa forma alba
Click thumbnails for full size, scaled to a new window.
---
Tillandsia bulbosa forma alba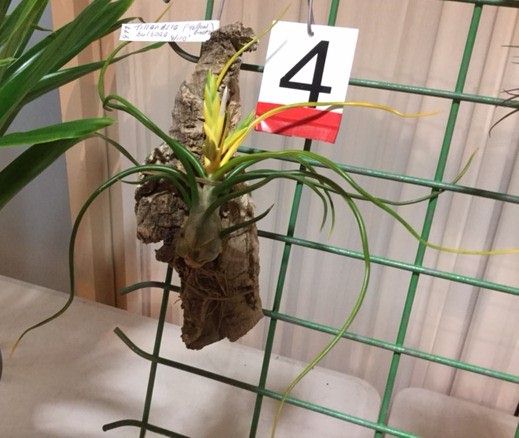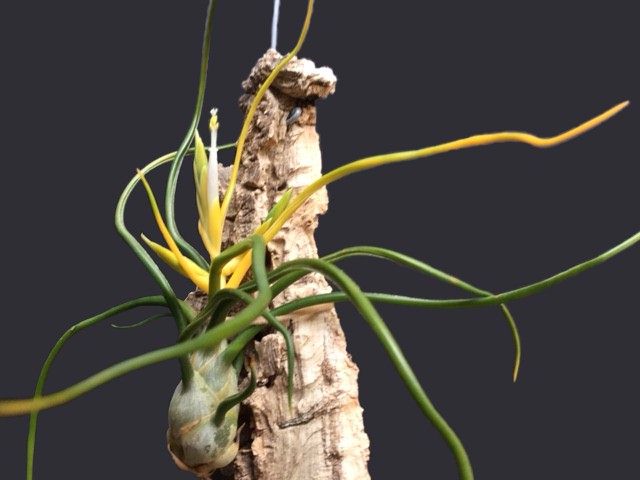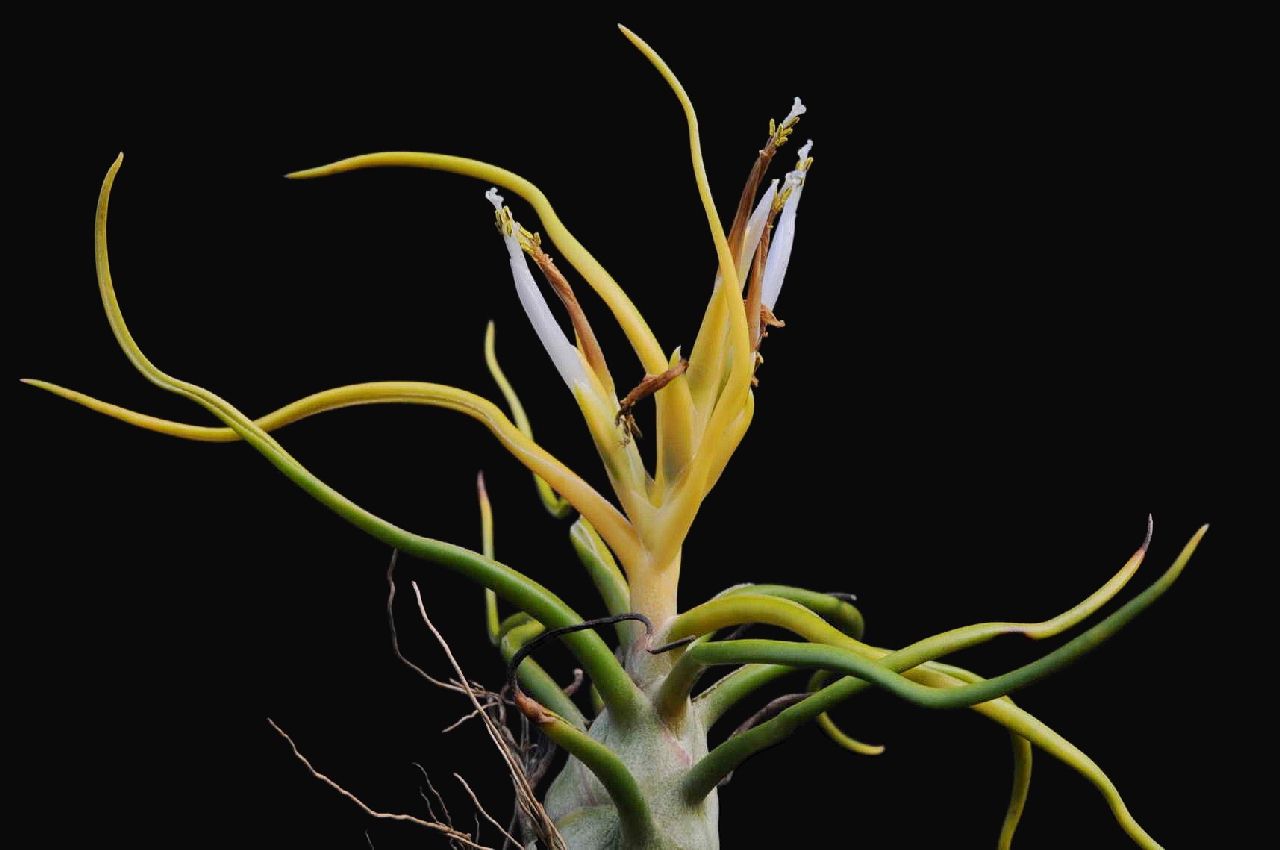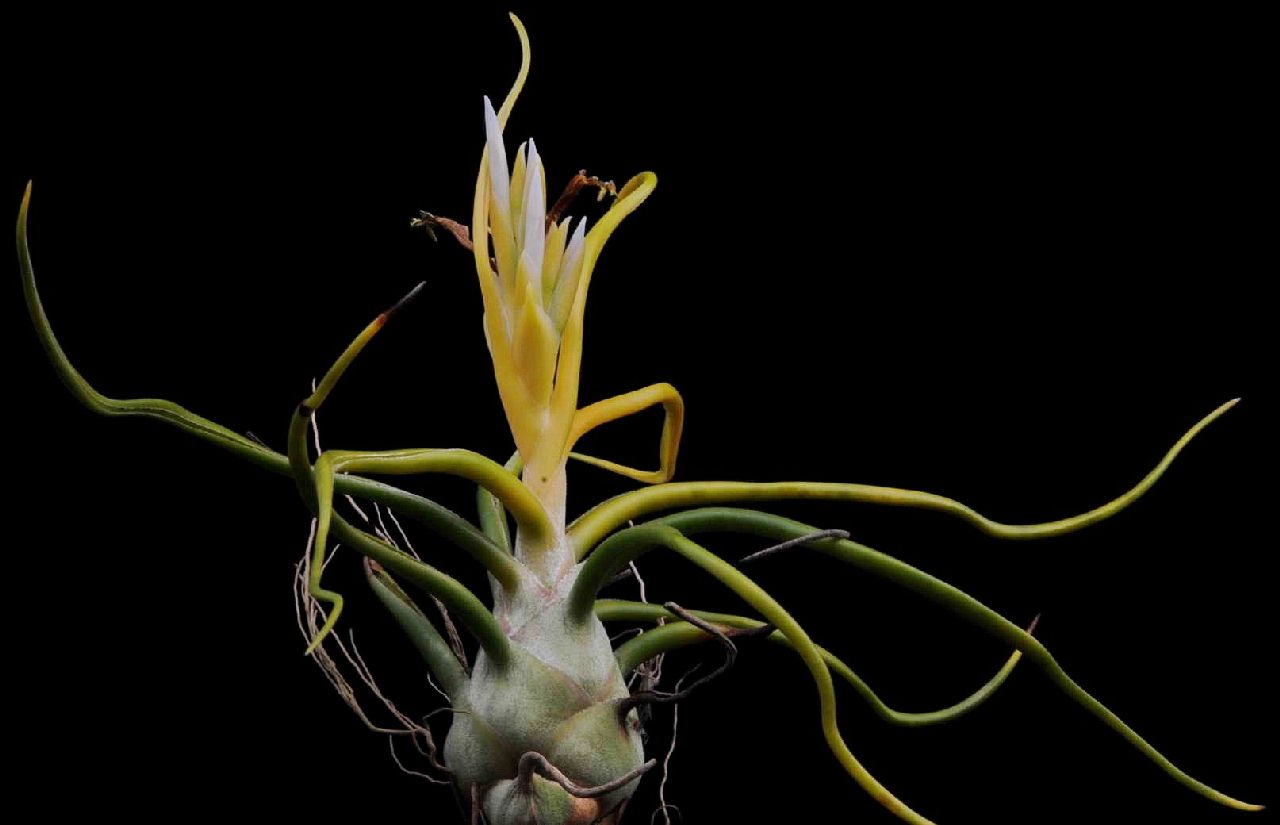 | | |
| --- | --- |
| Ron Jell 08/16. BSQ meeting as 'Hiro'. | Peter Tristram 08/16 |
See T. bulbosa for descriptions. Be aware that T. 'Hiro' is not a registered name.
Peter Tristram ... I got my stock from Chester via Eloise, and the story of its discovery is in the BSI Journal. I prefer to keep the comment 'Hiro' with the label as a pointer to it's provenance.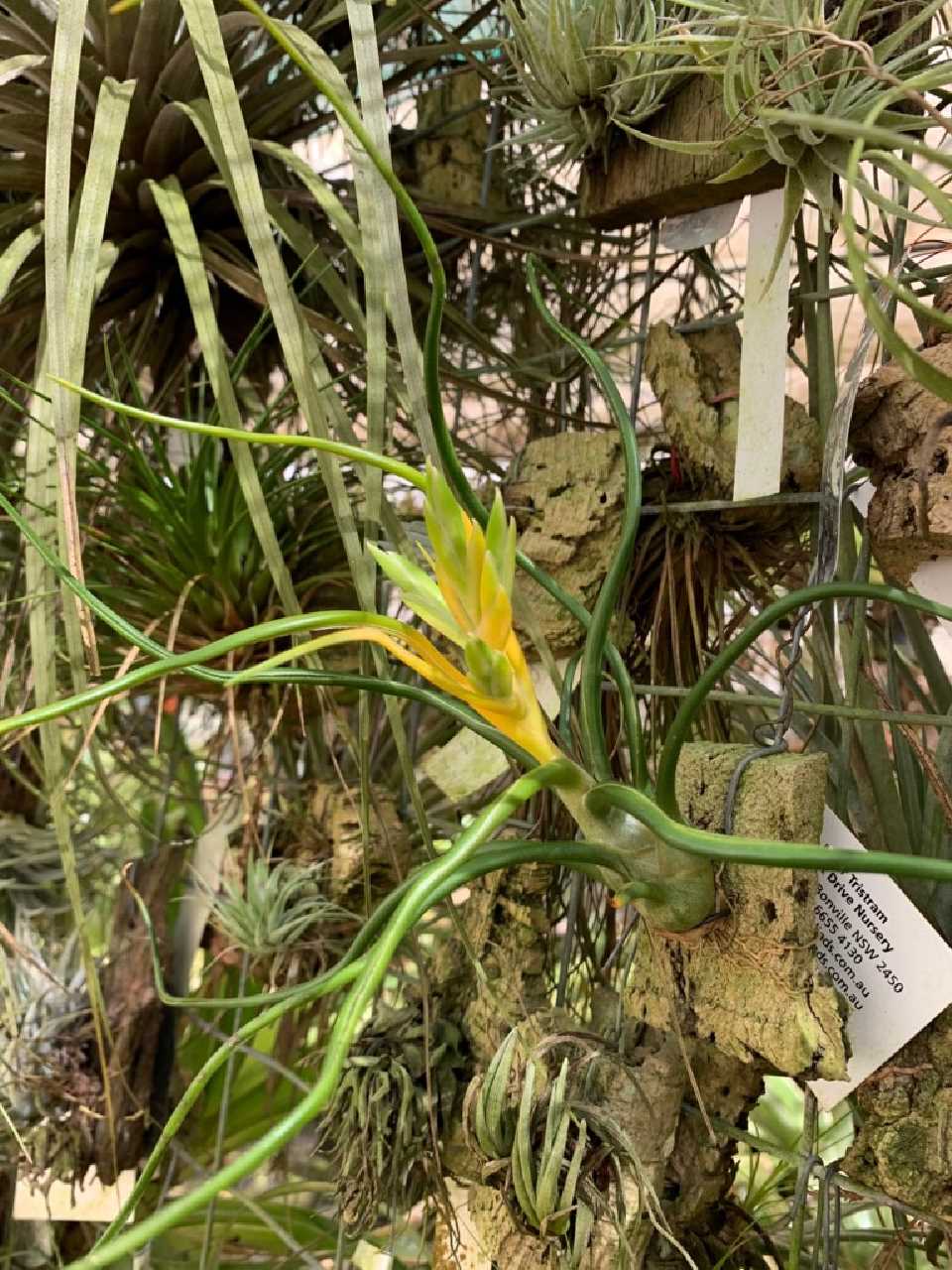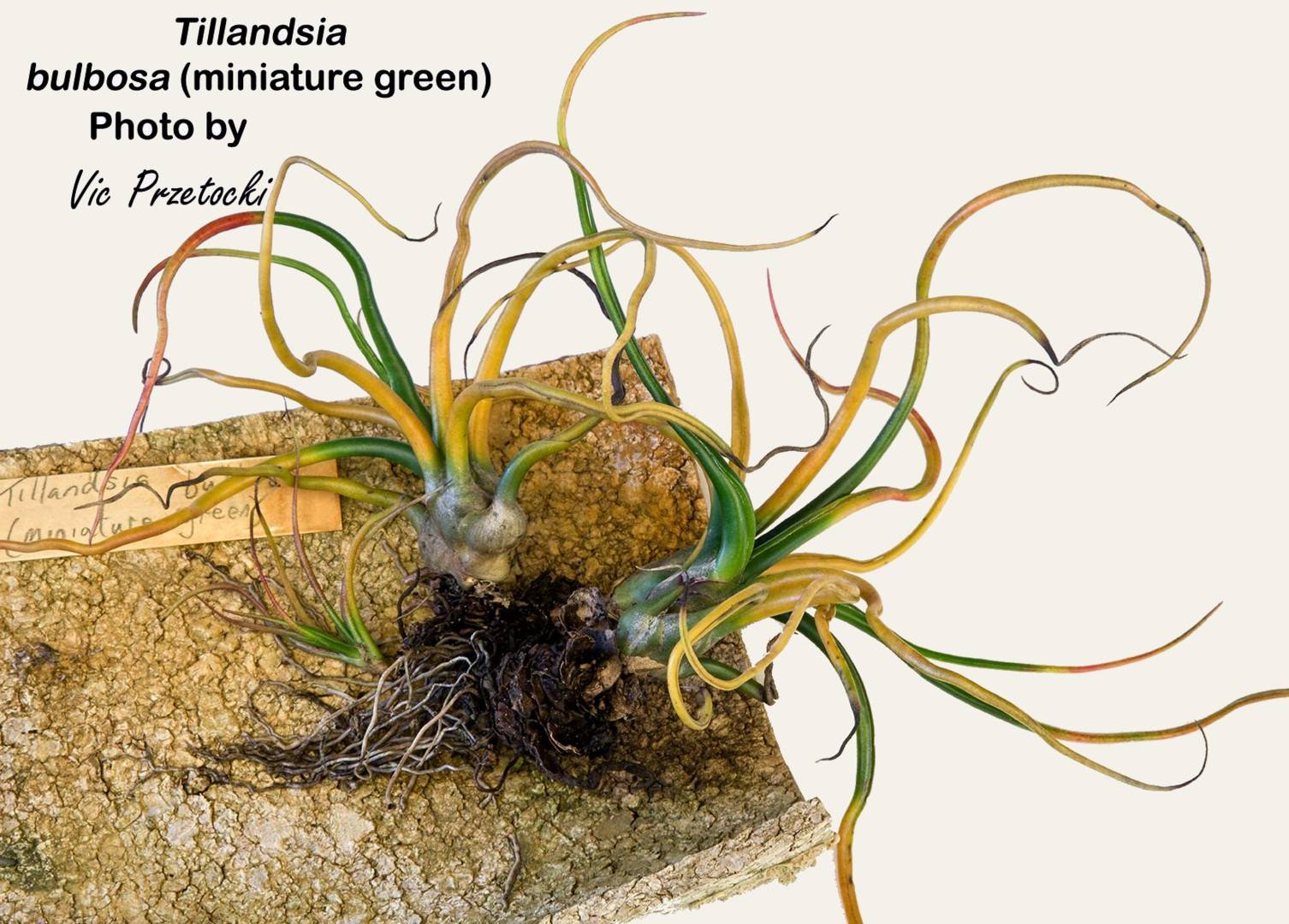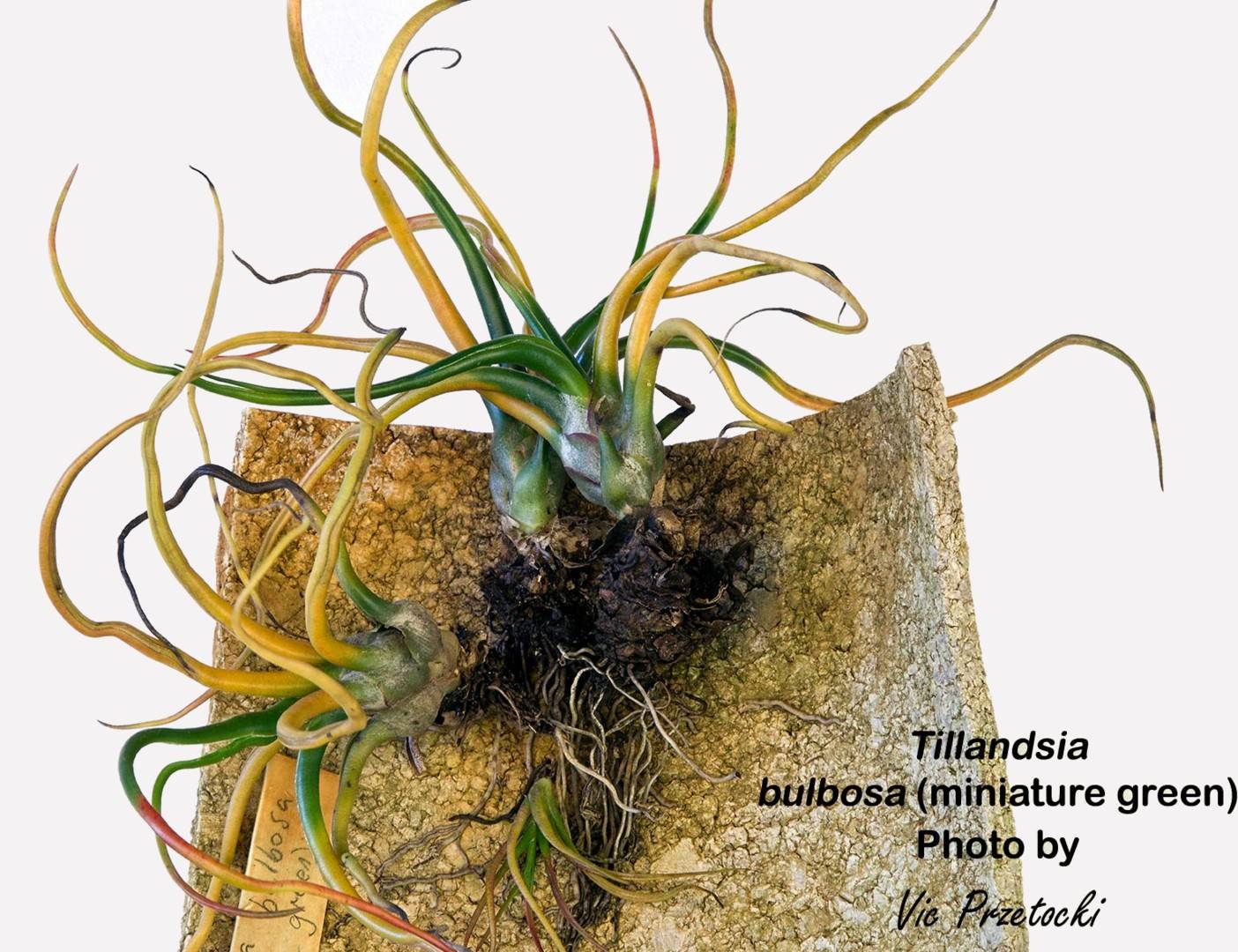 | | |
| --- | --- |
| Peter Tristram* 09/20 forma alba | Vic Przetocki** 03/23 "mini green". forma alba ? |
Peter Tristram* ... "I took this pic before I left so am missing the flowers. They are quite white with a purplish tinge, from memory. The plant was described as bulbosa forma alba by Hiro with an article in the BSI Journal. I have been chastised for giving it the cultivar name, 'Hiro', though Hiro himself and his co-discoverer, Chester, like that idea! Is there a formal reason that a described plant cannot receive a cultivar name? I know Derek Butcher believes this and probably Geoff Lawn too but I would like to know what others know and finalise this discussion! The plant was introduced into the US by Skotak and is sold by Tropiflora and others now."
Derek Butcher ... "Great plant but confusion about the name which is T. bulbosa forma alba. A plant named under the ICN rules always has precedence over a cultivar name making 'Hiro' redundant."

Vic Przetocki** ... "I have had this plant for a long time now (as "miniature green") but have never noticed so much colour in the foliage when it comes into flower (assuming the flowering cycle has started). Leaves don't look damaged at the base and the hydroponic fertilizer I use has not affected my other bulbosas. While doing the photos I unintentionally dislodged the tiny pup which is also showing the leaf discoloration. I will keep monitoring the clump in the next 2-3 months to see how it develops."

---
Updated 31/03/23
---