Tillandsia buchlohii
Click thumbnails for full size, scaled to a new window.
---
Tillandsia buchlohii
Peru.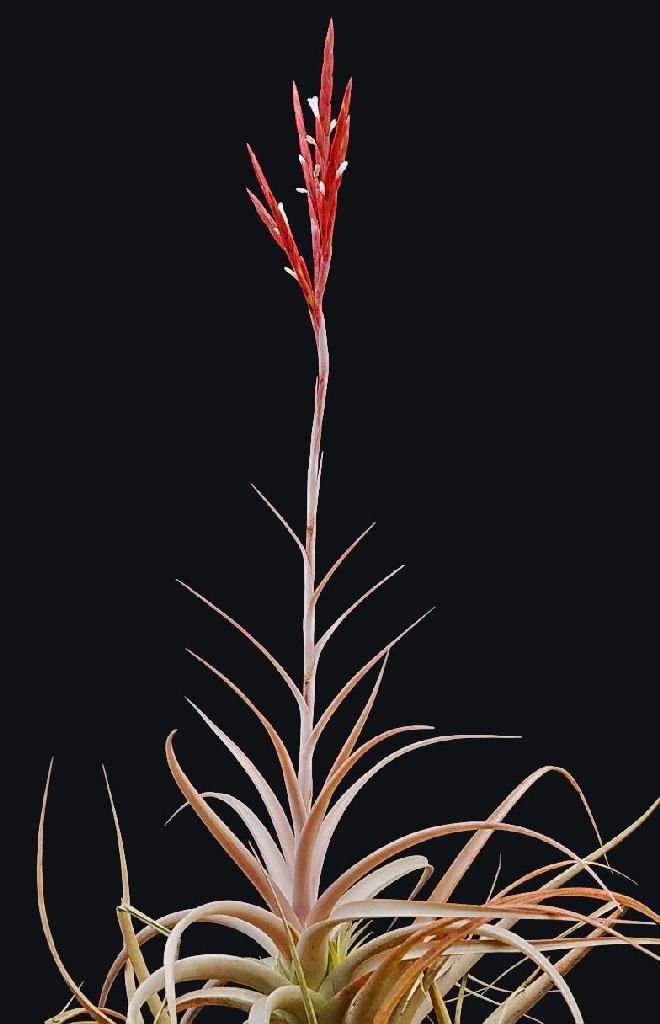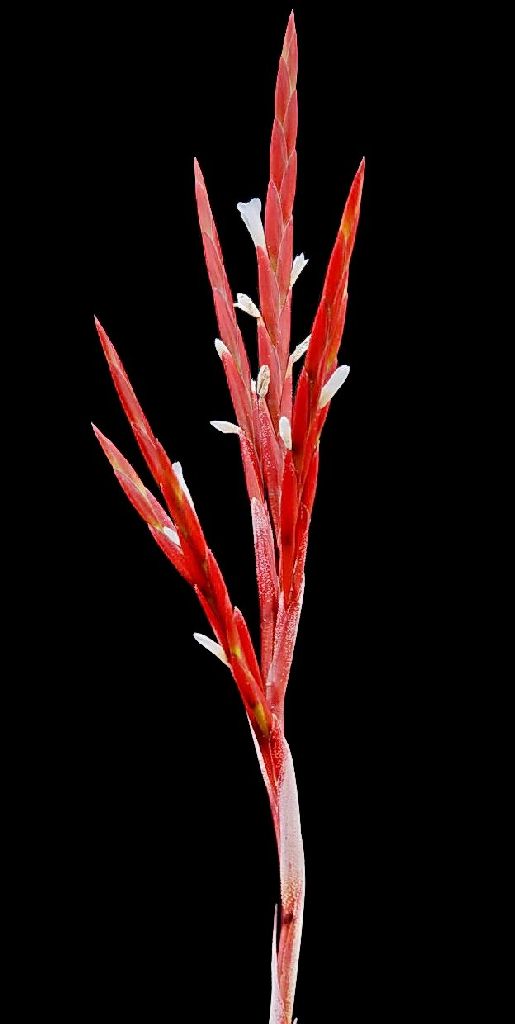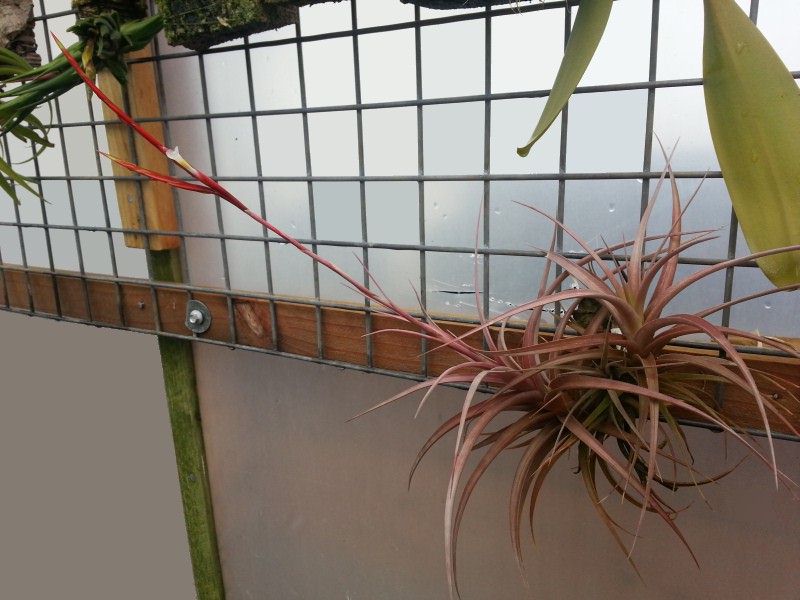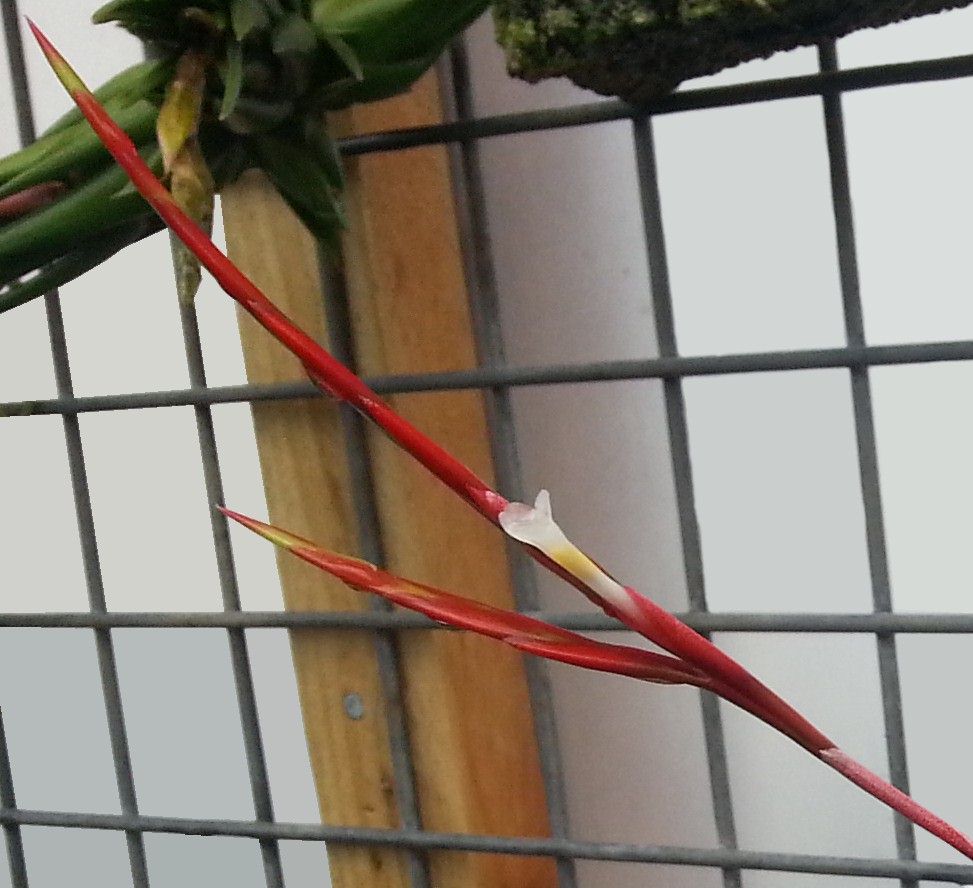 | | |
| --- | --- |
| Peter Tristram 02/12. | Chris Larson 12/13. |
Peter Tristram ... "After many attempts and deaths from gassing I have finally matured and bloomed a T. buchlohii, a plant about the size of a typical latifolia v. divaricata. It seems to have an interesting botanical history too. I dare say this specimen would have been derived from the Heidelberg plants, spread far and wide now. Wherever I have seen it they all look the same!"
Chris Larson ... "I imported this from Pam in 2008. It had been sitting still for quite a long time after gassing, and has just started to take off in the past 12 months - & now it has finally flowered. The other clone I have of this plant, from Tropiflora, is a monster compared with this clone Ė but this one is just fine the way it is."
| | |
| --- | --- |
| Linda Wilkes 10/17 | John Olsen 12/18 |
Linda Wilkes ... "Another of our gorgeous species preparing to bloom."
Chris Larson ... "Beautiful plant. One of the larger forms. The detail of the altitude at which it grows (on the disc) is a little vague, so Iíve been keeping it well protected (warm). Have you been growing in a more protected spot? Or have you (or anyone else) noticed whether it is cold tender?"
John Olsen ... "I have 2 forms which only differ in size really and they do well in Brisbane without special treatment."
Linda Wilkes ... "We have kept it in our temp controlled hot house over winters since we bought it , not game to tempt fate with it until we have more than one to see if it will handle a winter outside here with the frosts . The coldest it would have gotten here for it is 11 degrees when the outside temps were 2 and below. We grow it pretty open during most of the year usually just hanging out on an open wire rack."
Justin Lee ... "I'm going to throw a spanner in the works. I've been growing it here since 2010. It hasn't flowered yet but seems to be coping well."
Peter Tristram ... "T. buchlohii certainly does best if grown like xerographica - warm to hot, humid and pretty dry most of the time. For me thereís a sliding scale of growth from my Till tunnel, heated to 8C to an Unheated house to outside where itís really slow. I admire Justinís courage!
In my hardly heated tunnel they pup and bloom regularly. For the record the big form was purchased from Tropiflora by me in 2012 from memory. Chris and I have another form that appears smaller which we purchased from Pam much earlier(Birdrock Tropicals) but I havenít bloomed one yet. Chris?
Great species with a fantastic shiny red inflorescence and pure white flowers, a bit like an out of control vernicosa."
Pam Butler ... "Mine is growing outside in all weather. I am colder than John in winter. I will try one in the shadehouse and compare the growth."
Chris Larson ... "Peter, yes I have flowered it. As John says, same but smaller."
---
Updated 17/04/19
---