Tillandsia beutelspacheri
Click thumbnails for full size, scaled to a new window.
---
Tillandsia beutelspacheri
Mexico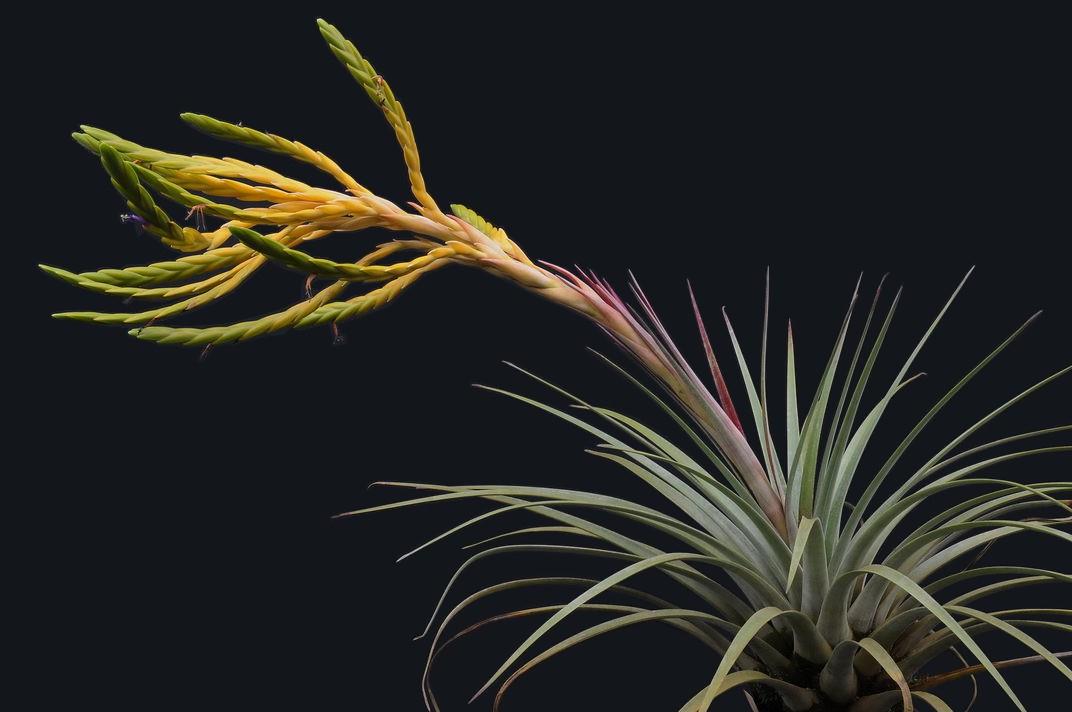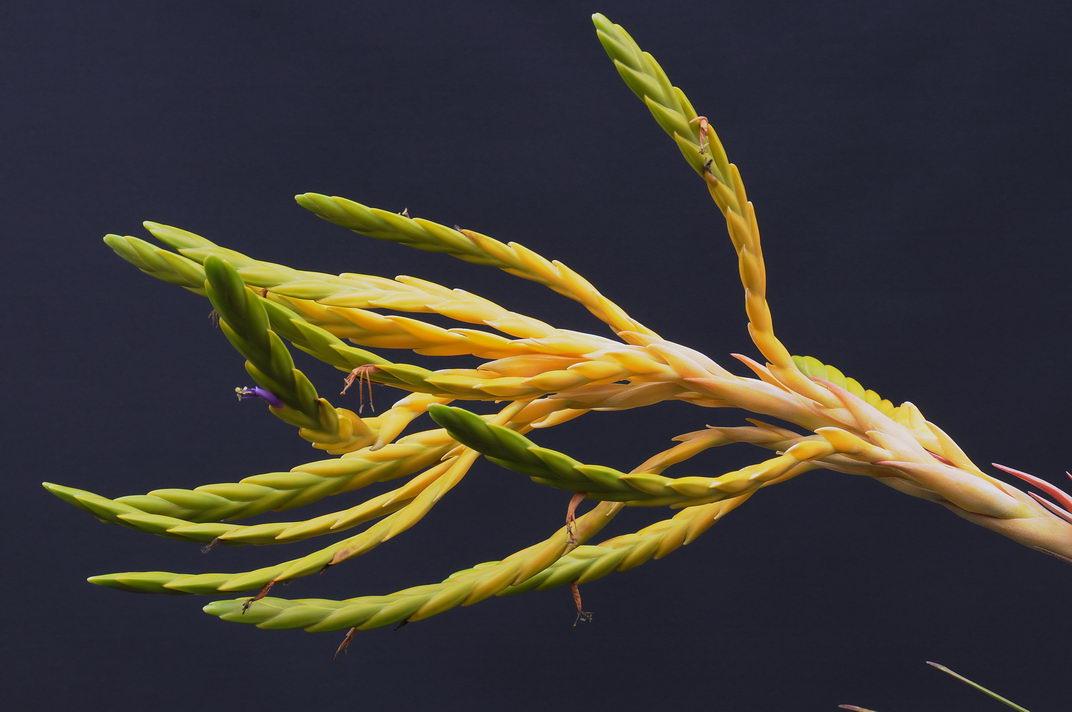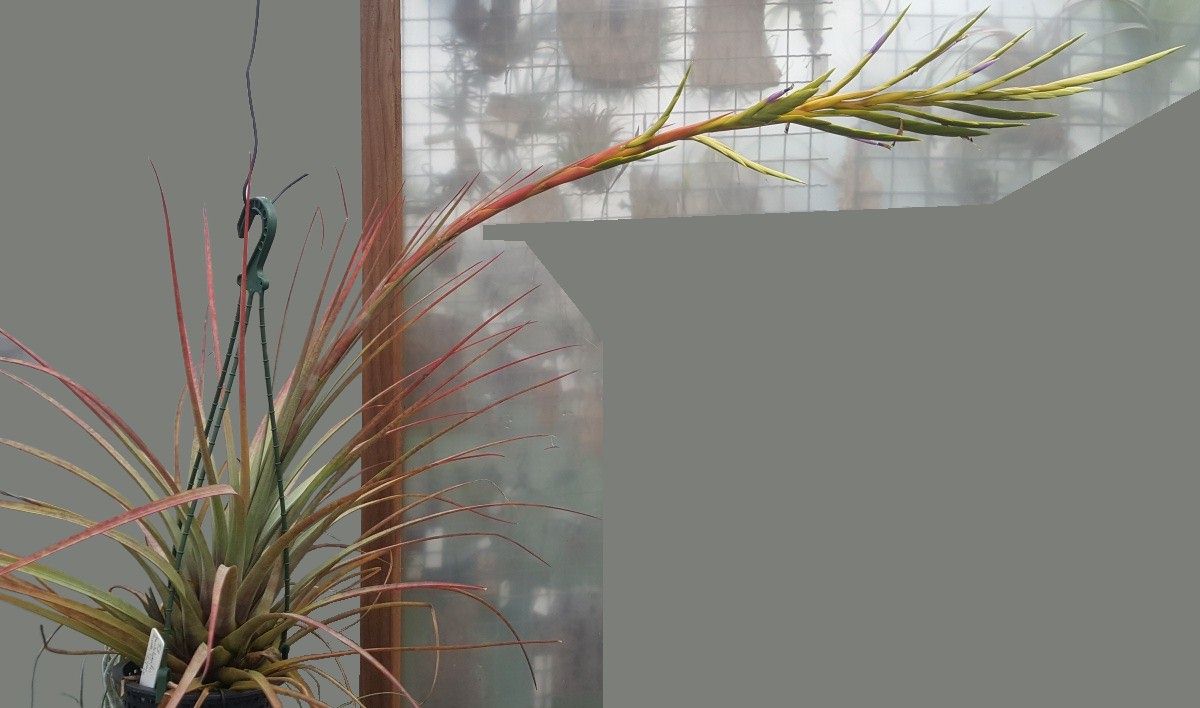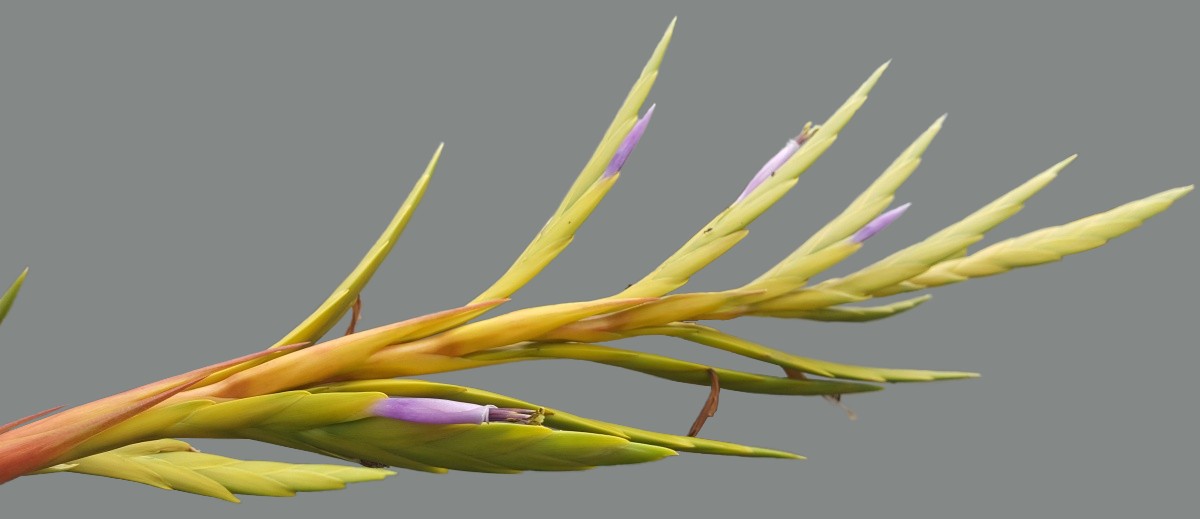 | | |
| --- | --- |
| Peter Tristram 06/11 | Chris Larson 09/17 |
Peter Tristram 06/11 ... "both of my clones from Pam K have decided to bloom this year. They really are big too esp. the one pictured (1.3m). I am interested to know if it has been recorded elsewhere other than the Sumidero Canyon area. It has been a contentious plant.
Chris Larson 09/17 ... "A T. beutelspacheri from Soyalo, Chiapas, Mexico. From Lydia K . We've seen Peter's photos before – but I'm enjoying this here at present.
Ray Clark ... "I picked up one in March 2010 at a BSSA sale so I'm pretty sure that I would have got it from you. I have it mounted though I see yours is potted, should I do the same?
Chris Larson ... "That would not have been this clone from me. They do vary quite a lot – there are so many forms of each name. These plants always grow faster for me in a pot. & I'm not patient.
Bruce Dunstan ... "I have mine potted and it has flowered as well. This particular plant appears to me to have some relationship to T. rodregueziana in its growth habit and behaves similarly in pup production when potted and given good nutrition. Mine has produced 13 pups.
| | |
| --- | --- |
| Peter Tristram 09/12. | Peter Tristram 09/12. |
Peter Tristram 09/12...."2 new clones of T. beutelspacheri from Lydia. The more typical, upright one was labelled as fasciculata! The long-spiked form is from Soyalo, near the Sumidero Canyon in Chiapas. I assume the larger plant is from Sumidero as it is very similar to BRT's plants from there. Both were obviously wild collected plants too."
---
Updated 20/10/17
---