Tillandsia bella
Click thumbnails for full size, scaled to a new window.
---
Tillandsia bella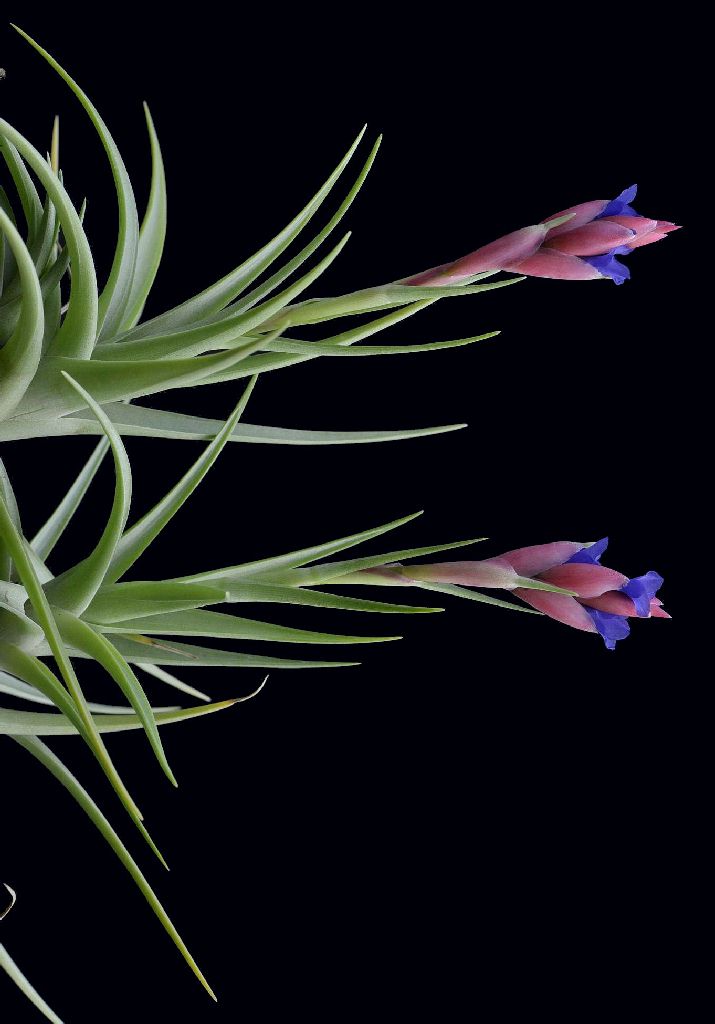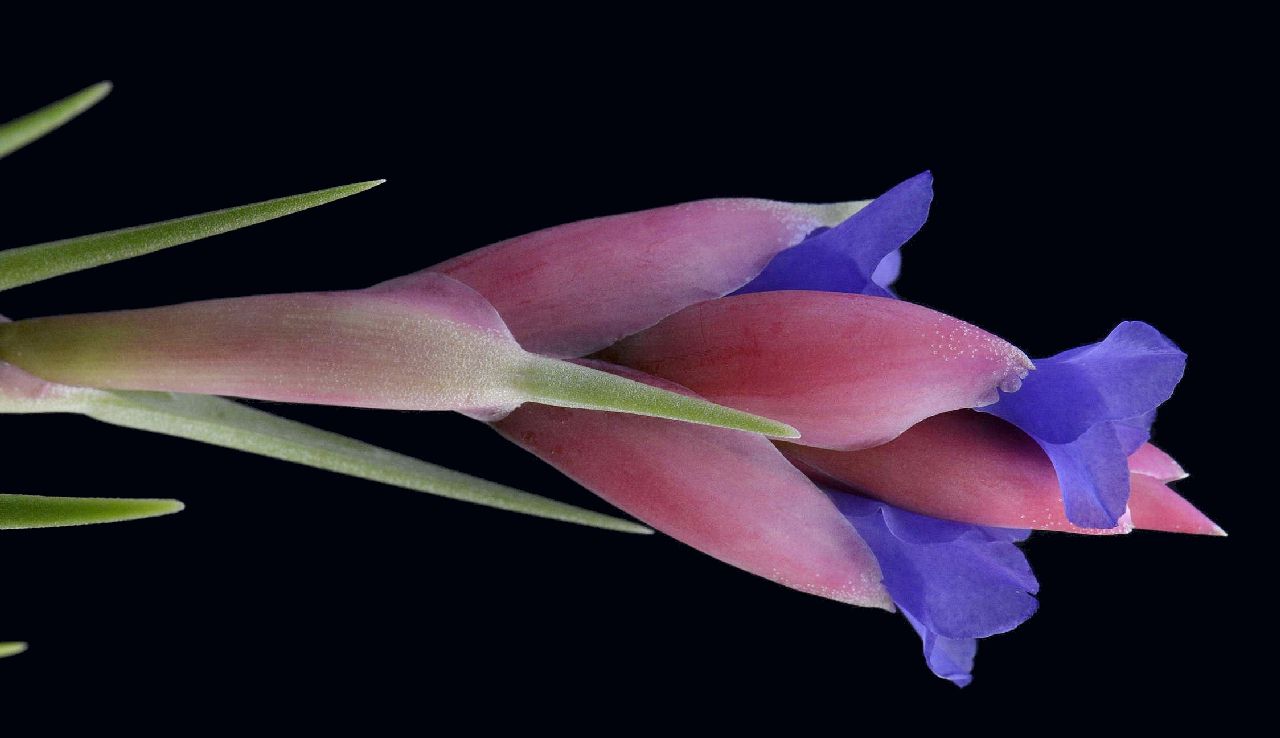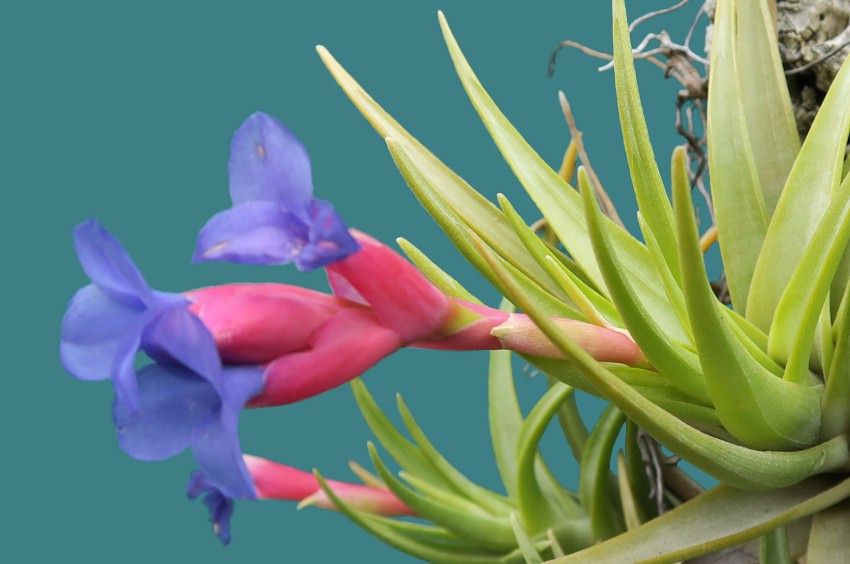 | | |
| --- | --- |
| Peter Tristram 05/17 | Len Colgan 10/17 |
Peter Tristram ... "This is the delightful T. bella (in the aeranthos group), which has been discussed before (2010!). It is similar to another hailing from the Germans – T. polzii, but more succulent and with larger floral bracts and petals (often labelled as such in European collections too). Such a variable group, the aeranthos mob! Apart from all of the variations we call aeranthos there are also winkleri and jonesii that have been split off and that we have here and a few others that most of us have never heard of (named by Strehl as well). It's a slow propagator unfortunately but might add interesting something to a hybrid, as Holm has shown."
Len Colgan ... "This species that I believe is T. bella is flowering. As you can see, it is in the extended T. aeranthos group described by Strehl, but has lighter, brighter green leaves than other related species, and is somewhat more succulent.
The name "bella" means "beautiful" I reckon, and that does seem justified. It is my favourite from that group.
Does Peter (or others) agree with that name for this species, which I obtained without identity years before Strehl's works were published?"
Peter Tristram ... "Yes, got to be T. bella. I got plants from Renate too, unnamed ex Strehl, that are also T. bella – basically identical to the 'polzii' I got from Holm that I figured was T. bella. Classy species, I agree."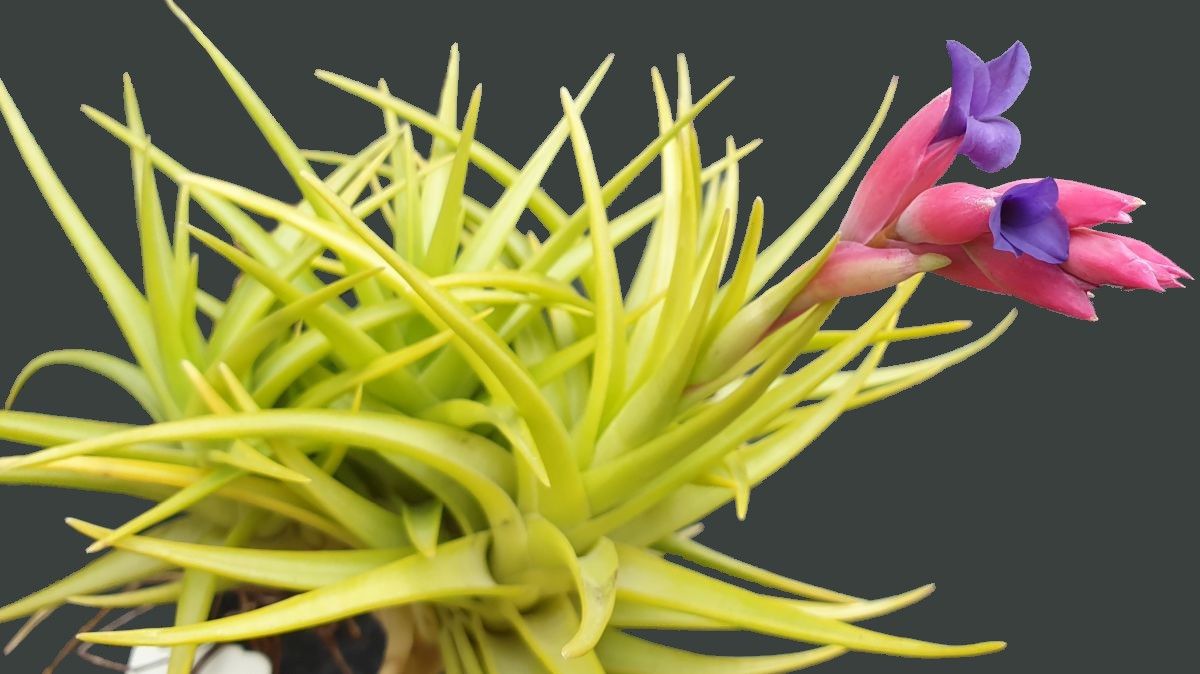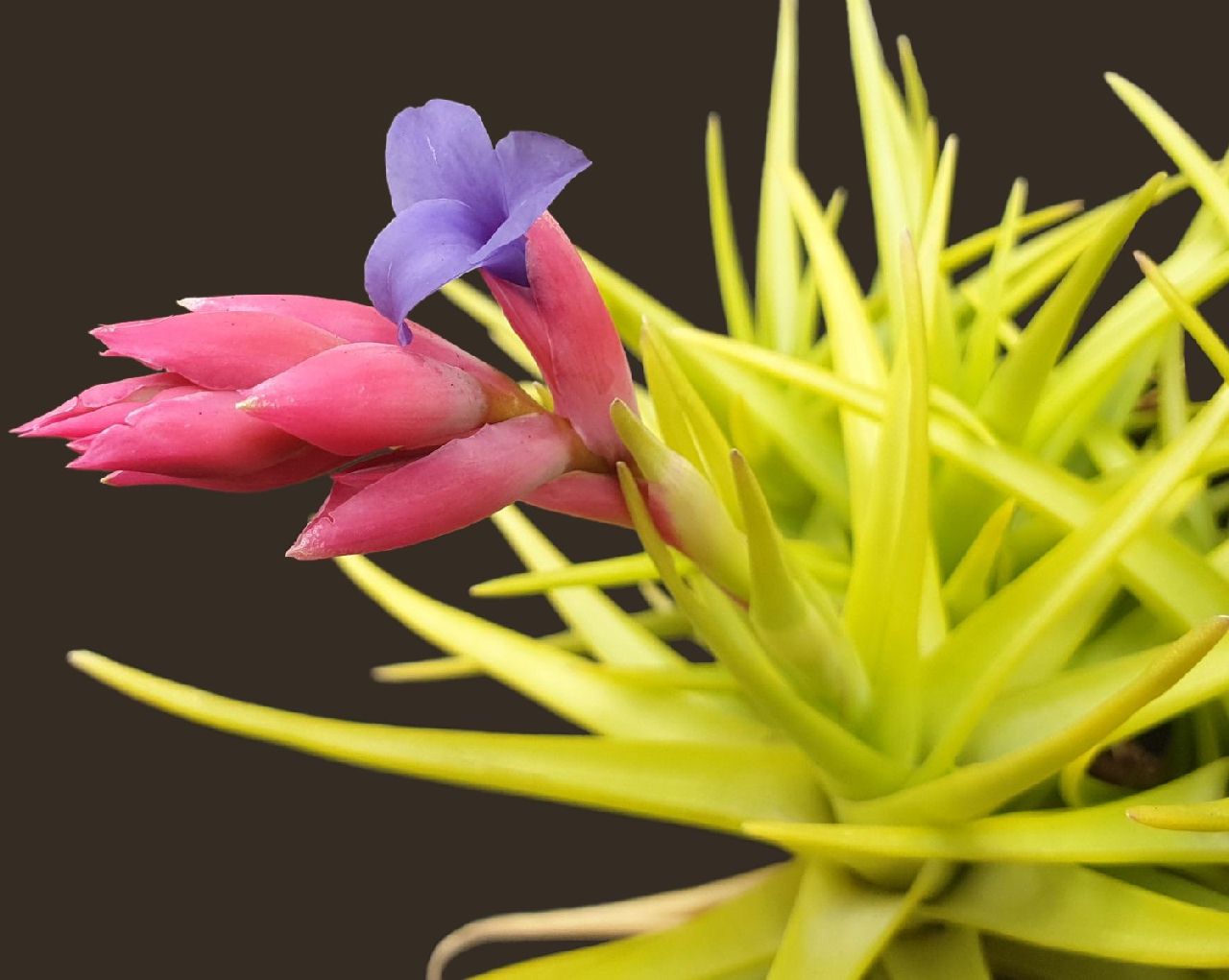 Chris Larson ... "T. bella from Europe – the last import where provenance paperwork was lost. Possibly from Renate. Check the fine scales on the floral bracts giving them a frosted look. And the more pronounced scales at he tip of the floral bracts – much different to aeranthos."

---
Updated 08/06/19
---