Tillandsia barthlottii
Click thumbnails for full size, scaled to a new window.
---
Tillandsia barthlottii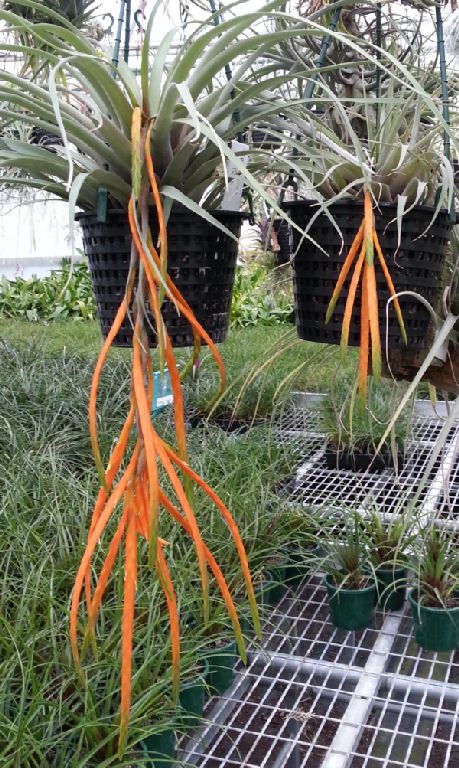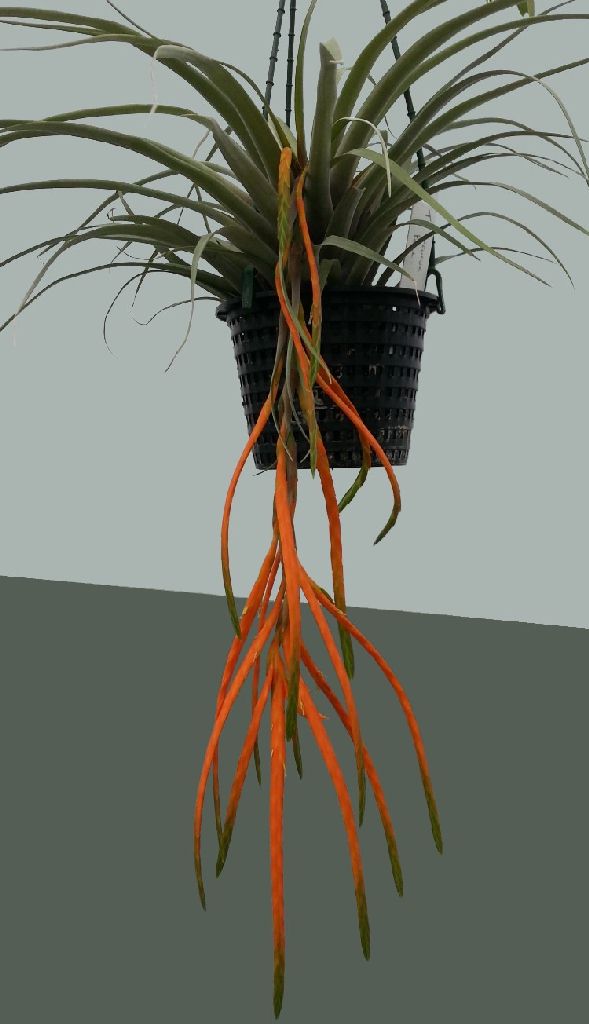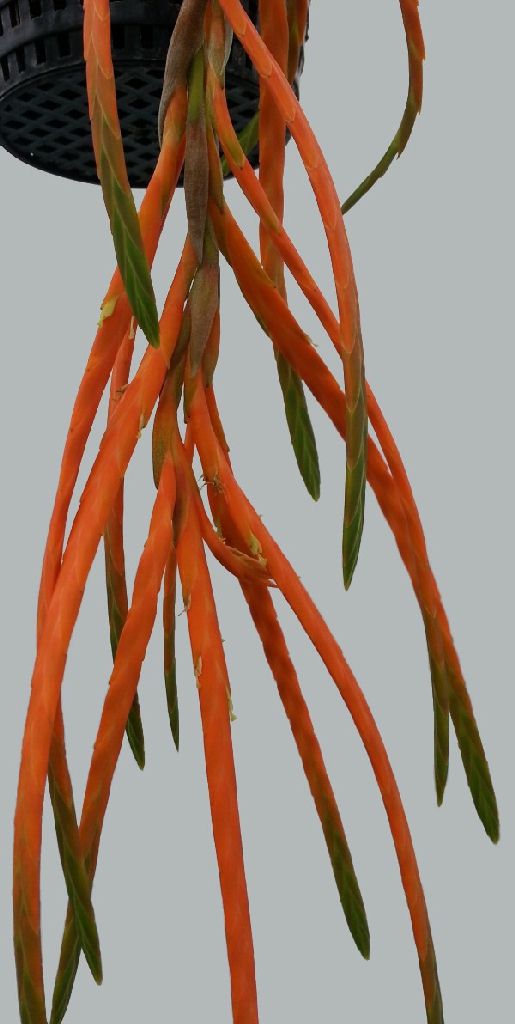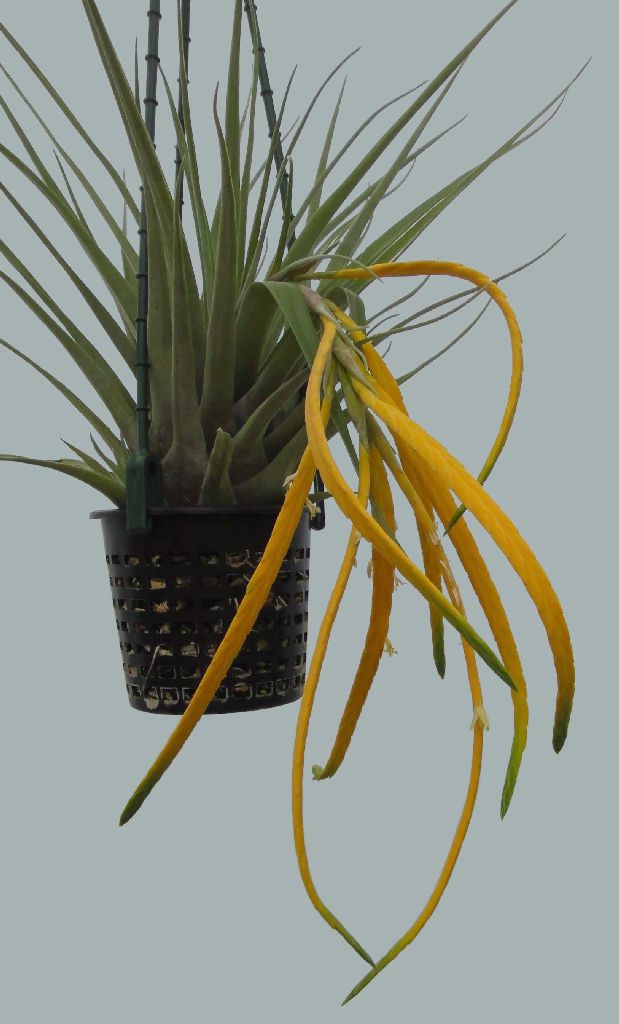 | | |
| --- | --- |
| Chris Larson 11/13. | Chris Larson 11/12, as T. rusbyi. |
From Chris Larson ... I've been flowering these plants over the past few weeks and have noted that these have a different coloured bracts to the ones both Peter & I have flowered previously.
Of the ones we flowered previously – all were yellow spikes as shown under the photos of T. barthlottii on the newest disc by Peter – and of course subject to an earlier post so most of you have seen the plants before.
There are also photos of mine on Bromeliads of Australia under T. rusbyii (note how small the pot is).
Those getting T. rusbyi from me in the past – they may be T. barthlottii with the yellow spike. Check Rauh's comments below – or just get one of the invaluable DVDs.
This year I am flowering some plants from the same source, but a different lot. This time they are flowering with a distinctly orange inflorescence.
Whatever (as my kids say) - but these are stunning species.
Cheers, Chris

---

From Rauh ... Vegetatively T. rusbyi can be compaired favourably with T. barthlottii. Resembling this, it forms a stemless, bulbose at the base, to 25 cm high rosette. Forming a virtual sphere, about 4 x 4 cm in size, a distinct sheath with dark brown scales with a narrow lanceolate, involute blade ca. 1 cm wide, tapering to a long, filiform tip, densely gray lepidote. The visible differences only appear at flowering. T. rusbyi does not have a digitate inflorescence with laxly hanging spikes but clearly pinnate, with to 5 cm long lepidote axis and in almost distichous order up to 12, spreading horizontally spikes ( fig. l0a). These have a 1-1.5 cm long stem and reach only to 6 cm long (with T. barthlottii to 40 cm), and 0.5 cm wide. The floral bracts in contrast to those of T. barthlottii are densely imbricate, ecarinate, densely lepidote, only 0.5 cm long and shorter than the sepals. With T. barthlottii however these are 1.2-1.5 cm long, much longer than the sepals and totally glabrous.

The Bolivian T. rusbyii Bak, in which L. B. Smith (in: Rhodora, Vol. 71, 1969, p. 244) also includes as synonyms T. buchtienii Winkl. (in: Fedde's Rep. Spec. Nov 7, 1909, p. 107) and T. guentheri Harms, (in: Notizblatt, Botan. Garten Berlin10, 1929, p. 794), is distinguished from the Peruvian species by having about 14, distichously arranged spikes that are half erect to spreading, 9-16 cm long, to 20-flowered; the 11-12 mm long, lepidote floral bracts are laxly imbricate and a little exceed the sepals; the Stamens enclosed. But T.barthlottii differs from the Bolivian plant by the finger forming branched, hanging inflorescence.
---
Updated 22/07/14
---