Tillandsia arroyoensis
was Tillandsia erubescens var arroyoensis
Click thumbnails for full size, scaled to a new window.
---
Tillandsia arroyoensis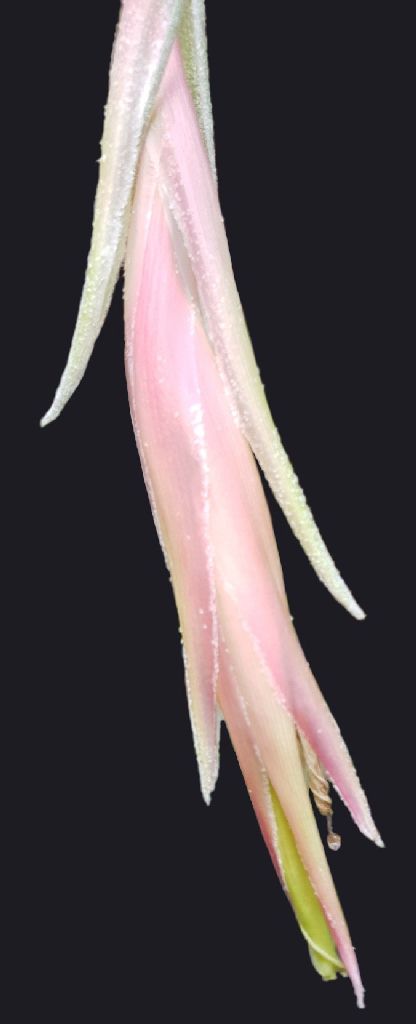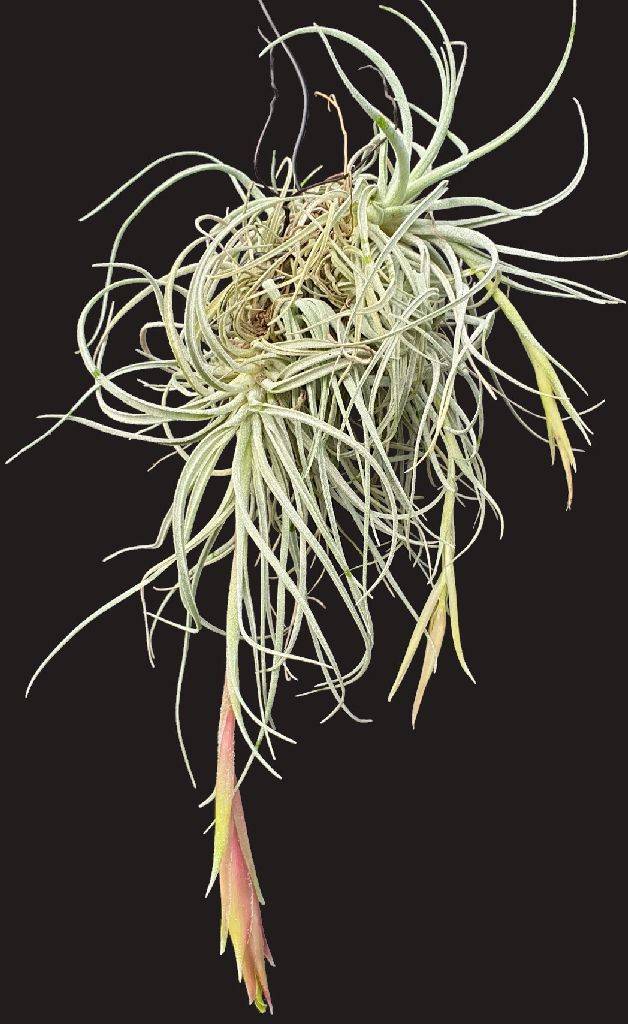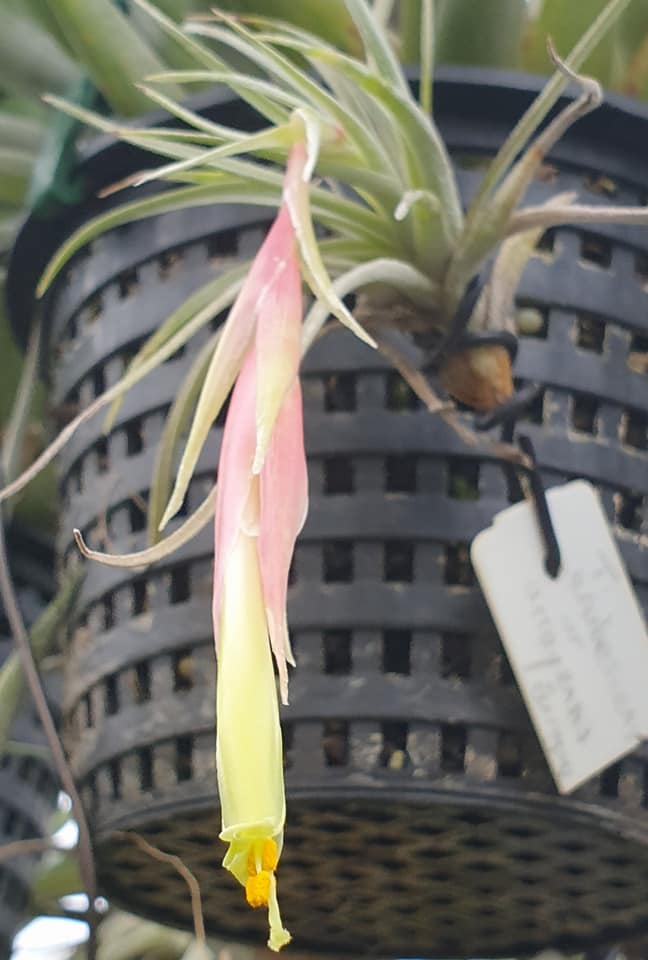 | | |
| --- | --- |
| Chris Larson 05/20 | Chris Larson 08/21 |
Chris Larson 05/20... "This is one I've had under T. erubescens for a number of years. I'd say T. arroyensis."
George Nieuwenhoven..."Beautiful plant Chris, it doesn't look like my erubescens."
Derek Butchern... "George: Remember that it was first described as T. erubescens var arroyoensis in 1983."
George Nieuwenhoven... "Derek, reading the disc I was surprised to learn it actually was lumped in with T. ionantha initially, I am glad they finally sorted that out, then we also have T. erubescens var patentibracteata, I wonder if chris's plant would fall under that description?."
Chris Larson... "Yep, as Derek says there was a T. erubescens var arroyensis in 1983. "Differing from the typical variety: all parts are narrower than the type;" Then in 2004 it was changed to T. arroyensis - pretty sure that the "T. erubescens" on the tag was an import name.
I have others as T. arroyensis - but none that fit the description like this."

---

Tillandsia arroyoensis (W Weber & Ehlers) Espejo & Lopez-Ferrari, comb. et stat. nov.-See Selbyana 25(1); 33-96. 2004
Tillandsia erubescens Schltdl. var. arroyoensis W Weber & Ehlers, in W Weber, Feddes Repert. 94: 604-607, f. 6-7. 1983.
State(s): CHIH: Temosachi. COAH: Arteaga, General Cepeda. N.L.: Doctor Arroyo, Galeana, General Zaragoza, Santiago. S.L.P.: Catorce. TAMPS: Bustamante, Guemez, Jaumave, Miquihuana.
Elevation: 1550-2950 m.
Type: R. Ehlers s.n. sub W. Weber 286 Fl. in Hort. Weberi, 25-V-1981: HT: HAL. Voucher: E. Carranza G. 4857 (IEB, MEXU, UAMIZ).
Endemic.

Tillandsia erubescens Schldl. 1845 var. arroyoensis Weber & Ehlers var nova J Brom Soc 1983 p30 –1, based on S&D description of type
Differing from the typical variety: all parts are narrower than the type;
Plant caulescent,
Leaves spreading to arcuate secund recurved, equal or shorter than the elongated scape; numerous, densely polystichous, to 2 dm long, covered with a coat of coarse cinereous subappressed scales;
Blades merging imperceptibly with the inconspicuous oblong sheaths, narrowly triangular, attenuate, involute-subulate toward apex, 5-15 mm wide.
Scape erect or decurved, slender, equaling or shorter than the leaves;
Scape-bracts erect, densely imbricate, the lower foliaceous, the upper ovate with a short foliaceous blade, subinflated, membranaceous, roseate, sparsely lepidote, becoming glabrous.
Inflorescence simple polystichous, narrow fusiform with sterile erect bracts at bases and mostly with 2 yellowish-green flowers like the typical variety. few-flowered, densely ellipsoid or fusiform, to 9 cm long and 3 cm in diameter;
axis short, straight, lepidote;
Floral bracts acute, membranaceous about equaling the sepals;
Flowers erect, subsessile.
Sepals lanceolate, acute, 25-35 mm long, membranaceous, white, strongly nerved, glabrous, equally short-connate, the posterior carinate;
Petals tubular-erect, linear, 7 cm long, yellowish green;
Stamens and pistil exserted.
Capsule cylindric, acute; about equaling the sepals.
HOLOTYPE: Mexico: Leon, on road between Dr. Arroyo and La Escondida, alt. 2000 m., leg. Renate Ehlers March 1981, flowered in cultivation Hort. Weber 25.5 1981 - WEB 286.
---
Updated 26/08/21
---