Tillandsia argentea
Click thumbnails for full size, scaled to a new window.
---
Tillandsia argentea
Cuba.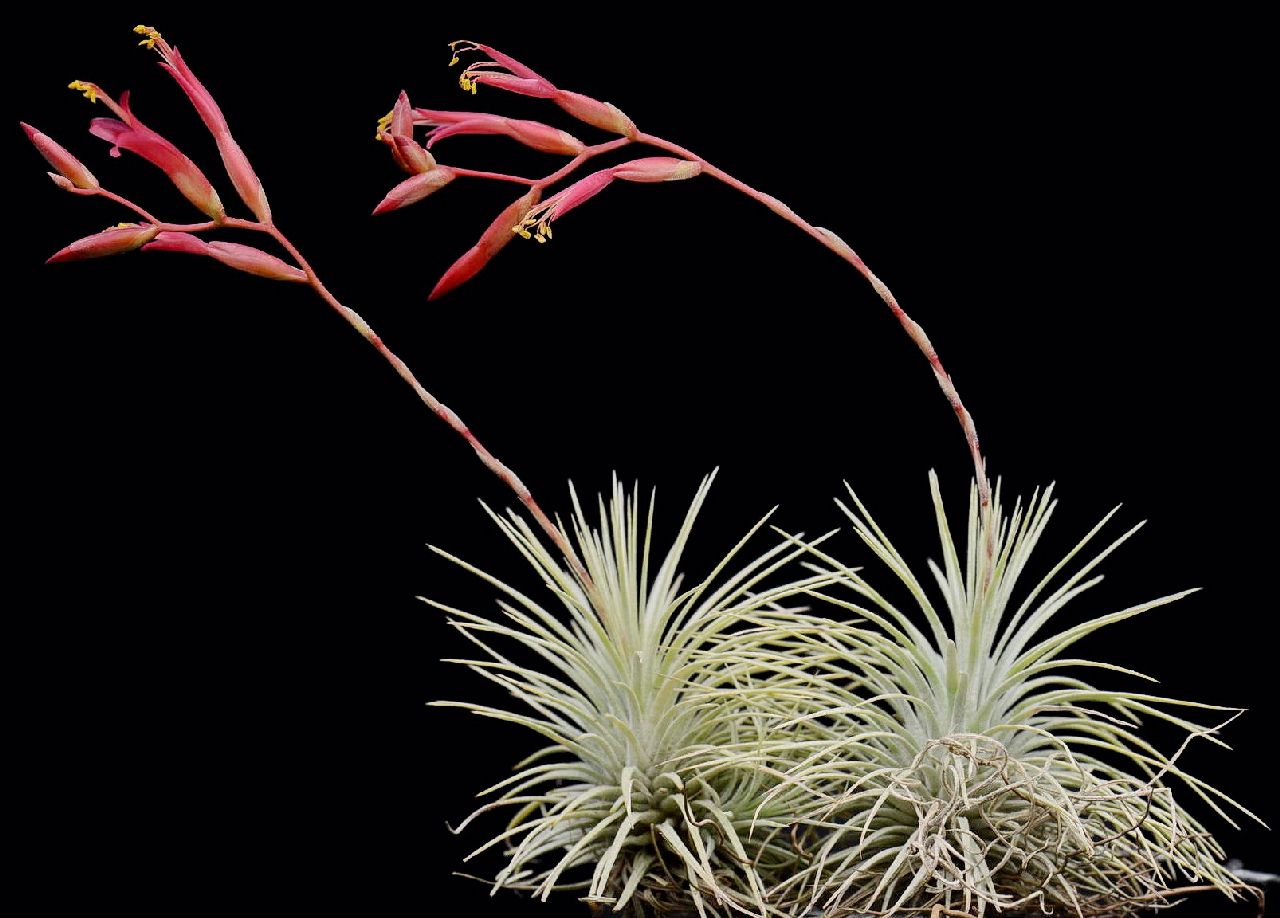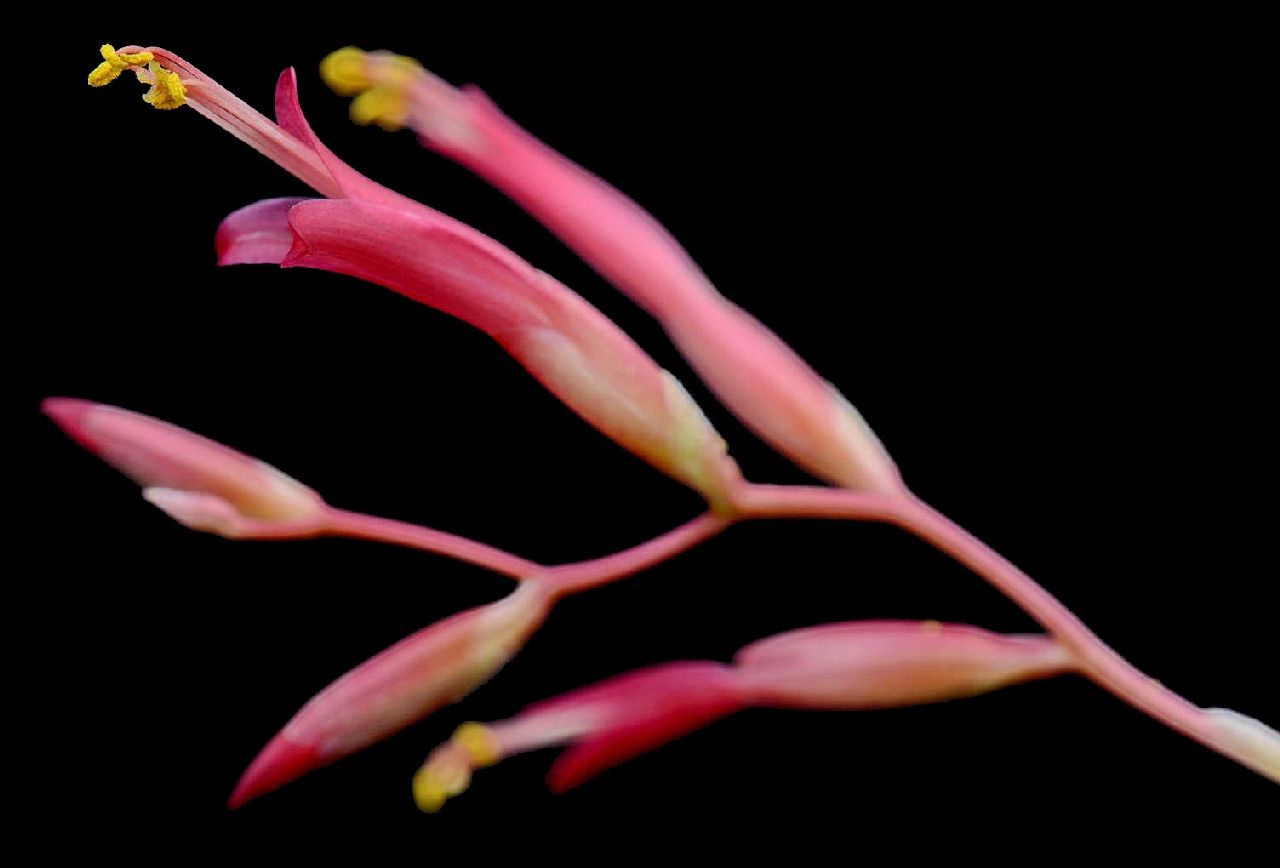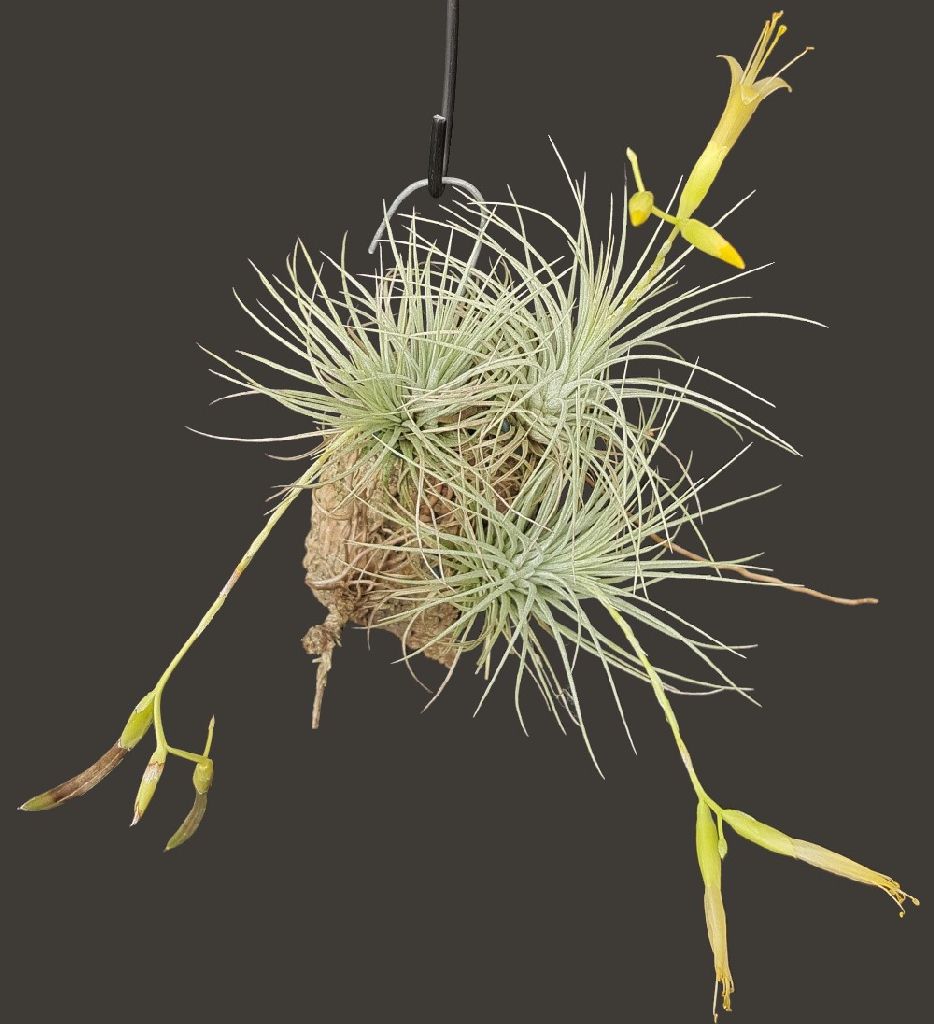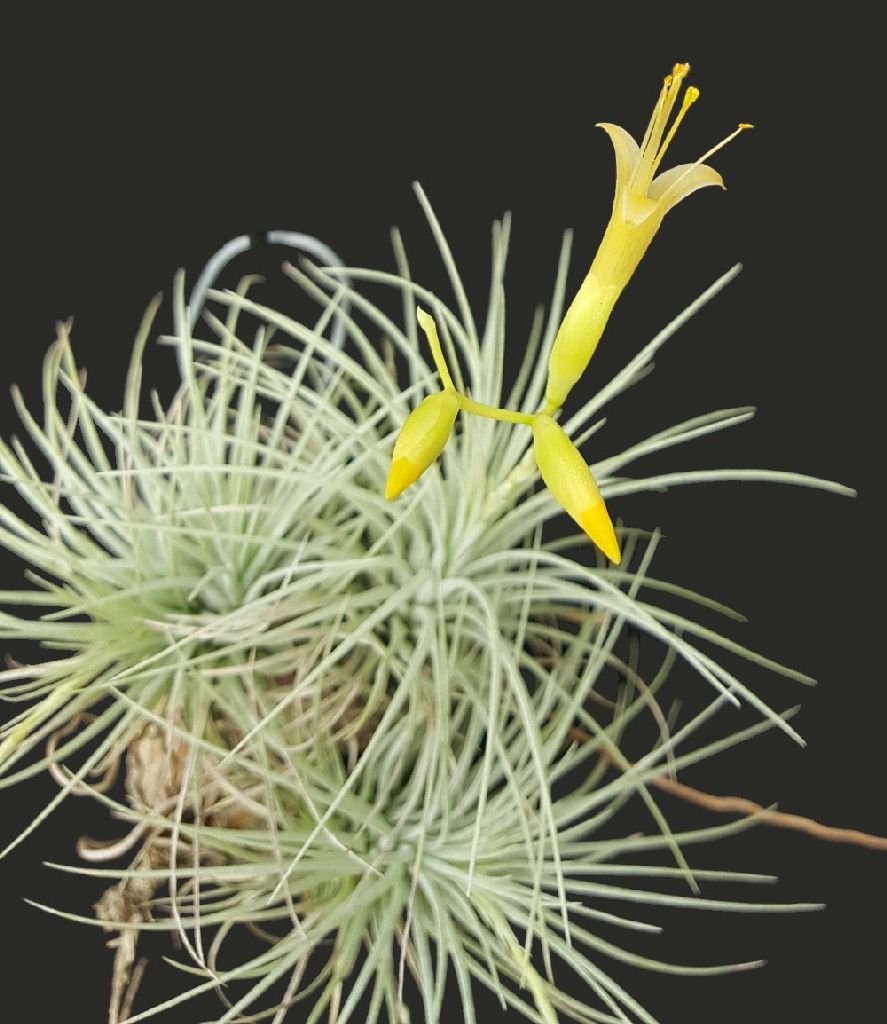 | | |
| --- | --- |
| Peter Tristram 10/14 | Chris Larson 11/17 Yellow form |
Tillandsia argentea Grisebach, Cat. Pl. Cub. 254 1866
Desc from Till in JBS 1992 p99 – 102 . Treated by Mez 1935 and S&D 1977 with the mainland species which is now called T. fuchsii
Plant short caulescent
Leaves 5 – 6cm long
Sheaths not succulent, castaneous, not forming a bulb
Blades involute at upper surface.
Scape 5 – 10cm long
Inflorescence 4 (-6) flowered
Floral bracts oblong-orbicular, 5.5 – 6.7 x 5.5 – 6.2mm, laxly tepidote outside, with narrow hyaline margins.
Corolla zygomorphic
Sepals wine-red, broadly ovate-elliptic, 12 – 13.5 (-16) x 6 – 7.1mm
Petals crimson, narrowly lanceolate, not constricted above base and unlobed, not hood-shaped at apex, 27 – 27.5 x 5.1mm
Stamens included, Filaments crimson like the petals, Style light crimson, stigma at same height as the anthers.
Type Wright no. a (holotype GOET; isotype GH), Monte Verde, Oriente, Cuba, 1859
Distribution Cuba, Jamaica
From Baker 1889
122. T. ARGENTEA Griseb.Cat. Pl. Cub.(1866)254.
Rosettes tufted.
Leaves densely rosulate, linear-subulate from an ovate base, 3-4 in. long, 1/6 – 1/4 in. broad low down, laxly albo-lepidote, especially beneath.
Peduncle declinate, twice as long as the leaves;
bract-leaves very small.
Spike simple, moderately dense, about 6-flowered;
rachis flexuose;
flower-bracts oblong-lanceolate, subacute, ½ in. long, equalling the internodes.
Calyx shorter than the bract;
sepals oblong, obtuse.
Capsule 2-3-times the length of the calyx.
Hab. Cuba, C. Wright.
---
Updated 29/12/17
---