Tillandsia White Knight

Click thumbnails for full size, scaled to a new window.
---
Tillandsia White Knight
From BCR ... Dainty, medium-sized, white frosted rosette, blooming with a pale yellow/ off-white flush and white flowers. Obtained by Aussie nurseryman Peter Tristram from Burkhard Holm In Germany as T. "ionantha Alba" in 2009.. Ionantha Group. Reg. Doc. 3/2017 by P Tristram. Country of origin: Germany
Also called T. 'Holm's White Knight' for a while.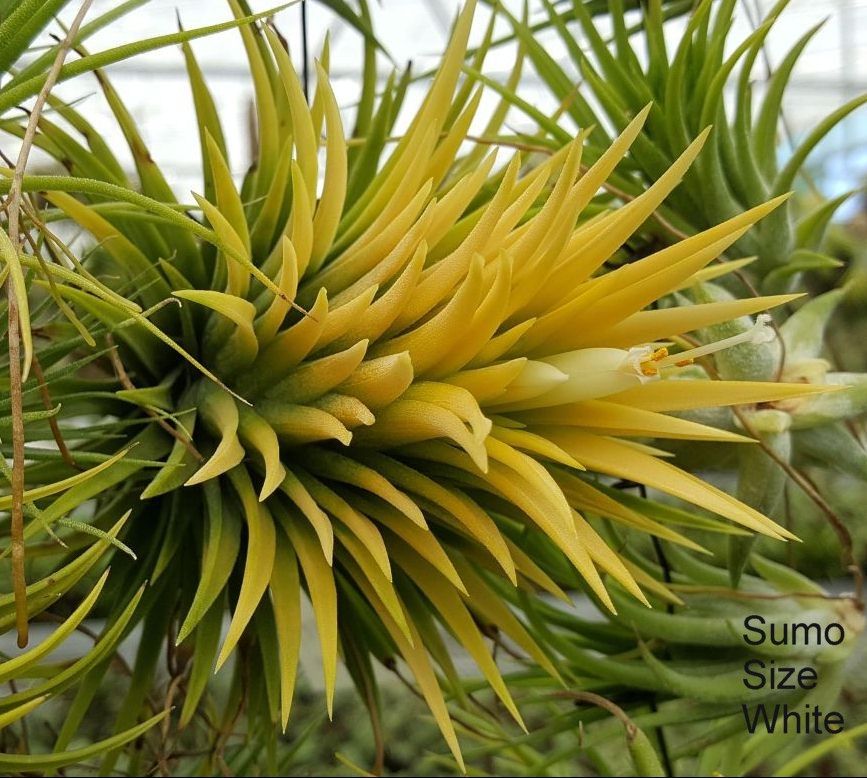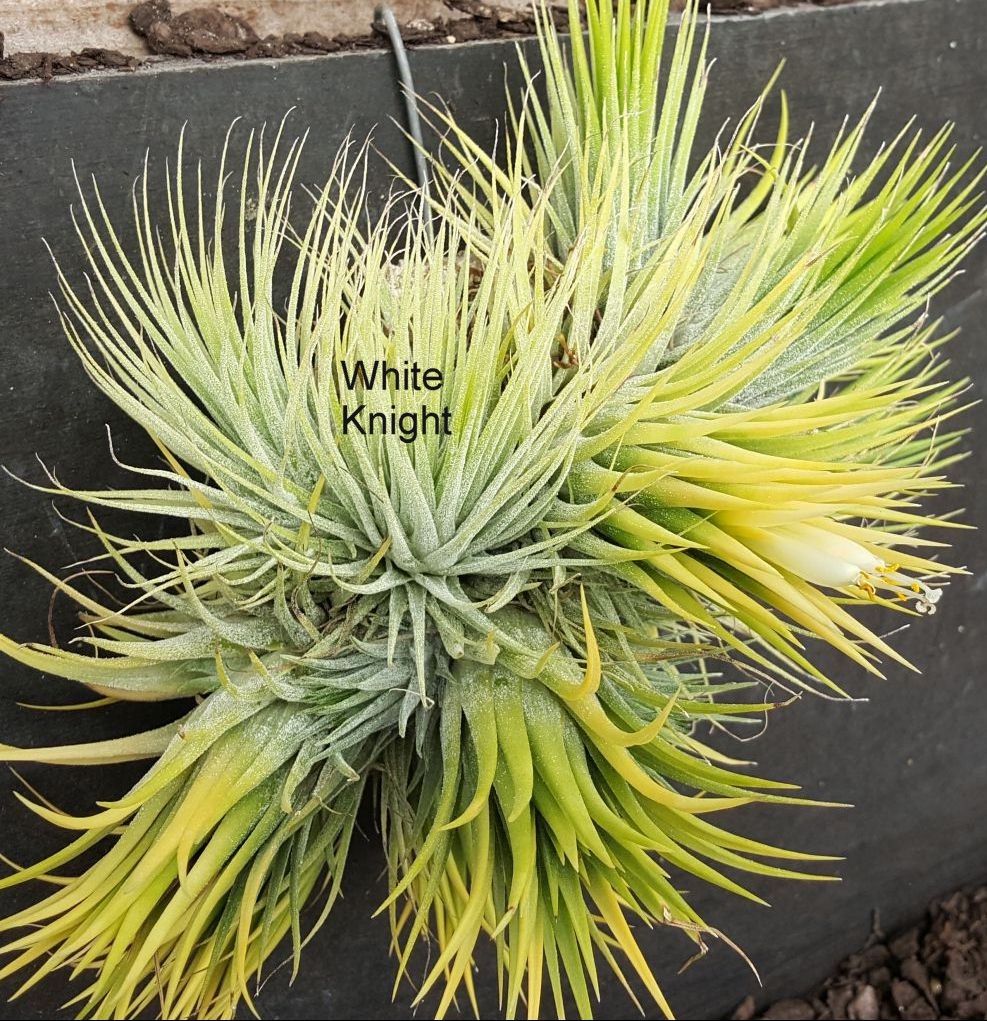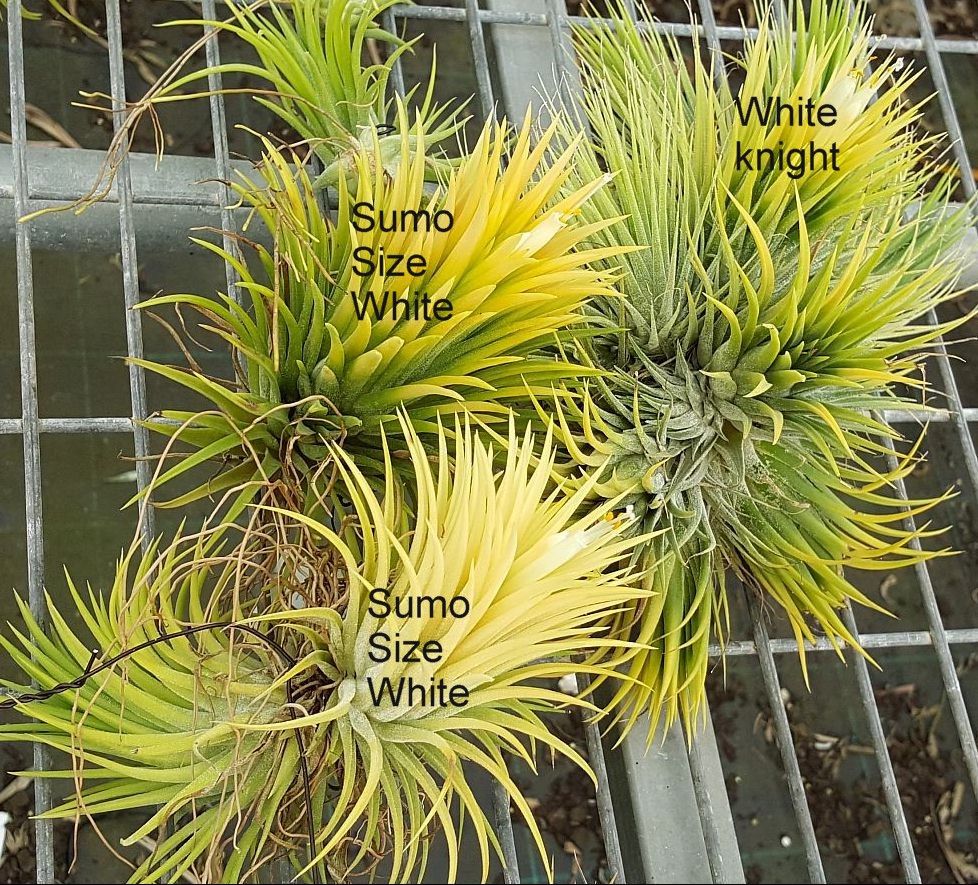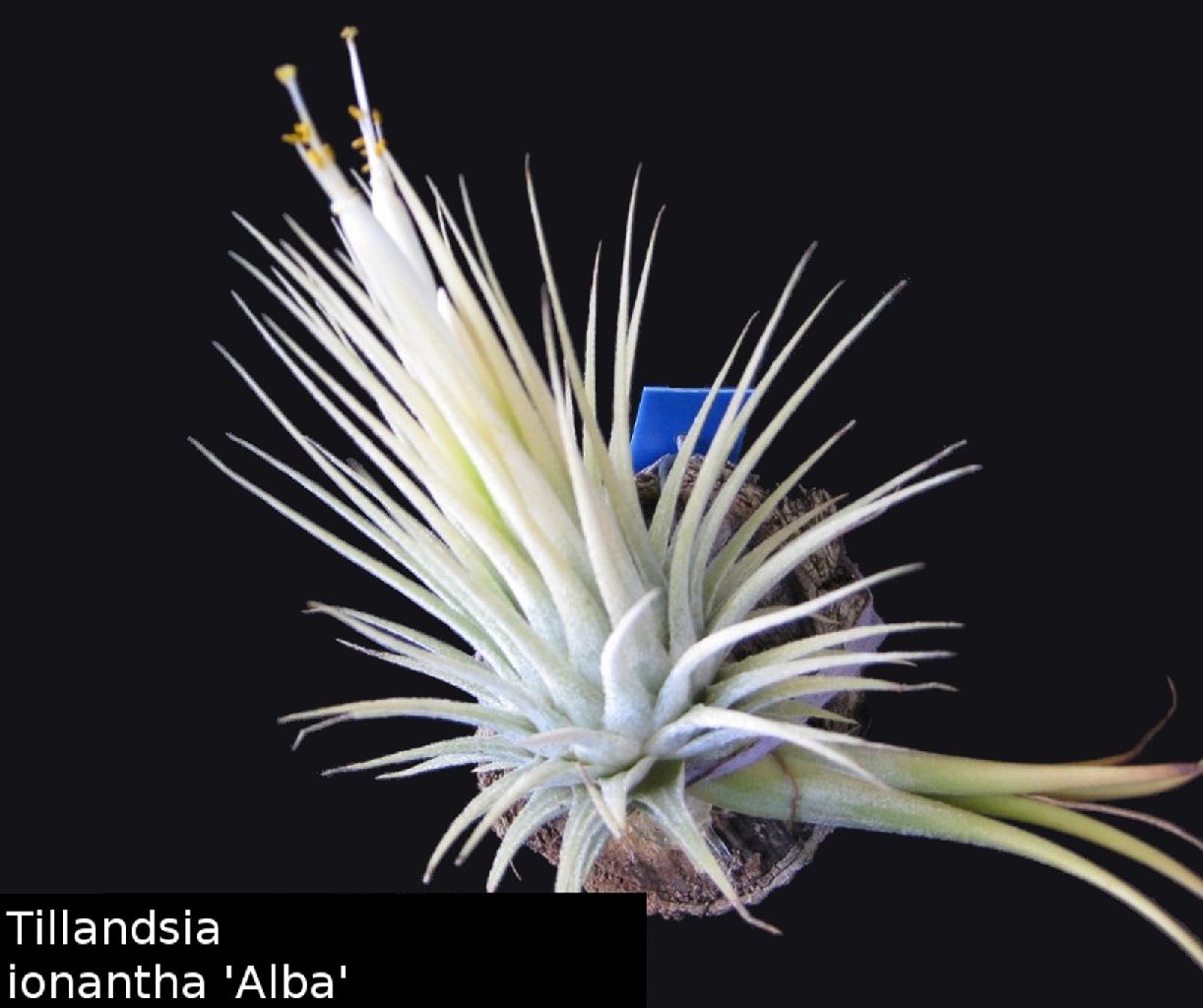 Chris Larson ... "Bob Hudson has been pushing for what is now T.ionantha "Holm's White Knight" to be registered. Previously this has been circulating as T. ionantha Alba Holm.
I did some photos with my phone and here are the results. There is a fair amount of flaring in the photos, but that's how it went.
Attached are:
1. T. ionantha Sumo Size White which is more yellow than other plants of this cv as it is grown in a bright, but shaded position. So, in my opinion, this colour is based on culture.
2. "White Knight". (T. ionantha Holm's White Knight.) An albino plant from Holm. While similar to Sumo – it is different in the nature of the leaves. It is less succulent, more silvery, leaves taper more over the length. A new registration on the BCR is hopefully coming soon.
3. A comparison photo. The 2 flowering plants on the left are Sumos and the one on the right a White Knight. Note that the 2 Sumos are different colours – this, I think, was cause by comparative light conditions – the yellow (the one picture earlier as well) was grown in less light than the whiter one. The White Night has blushed a whiter shade at other times when grown in higher light than it had this time.
4. Bob Hudson's photo of T. ionantha alba / Holm's White Night / White Knight."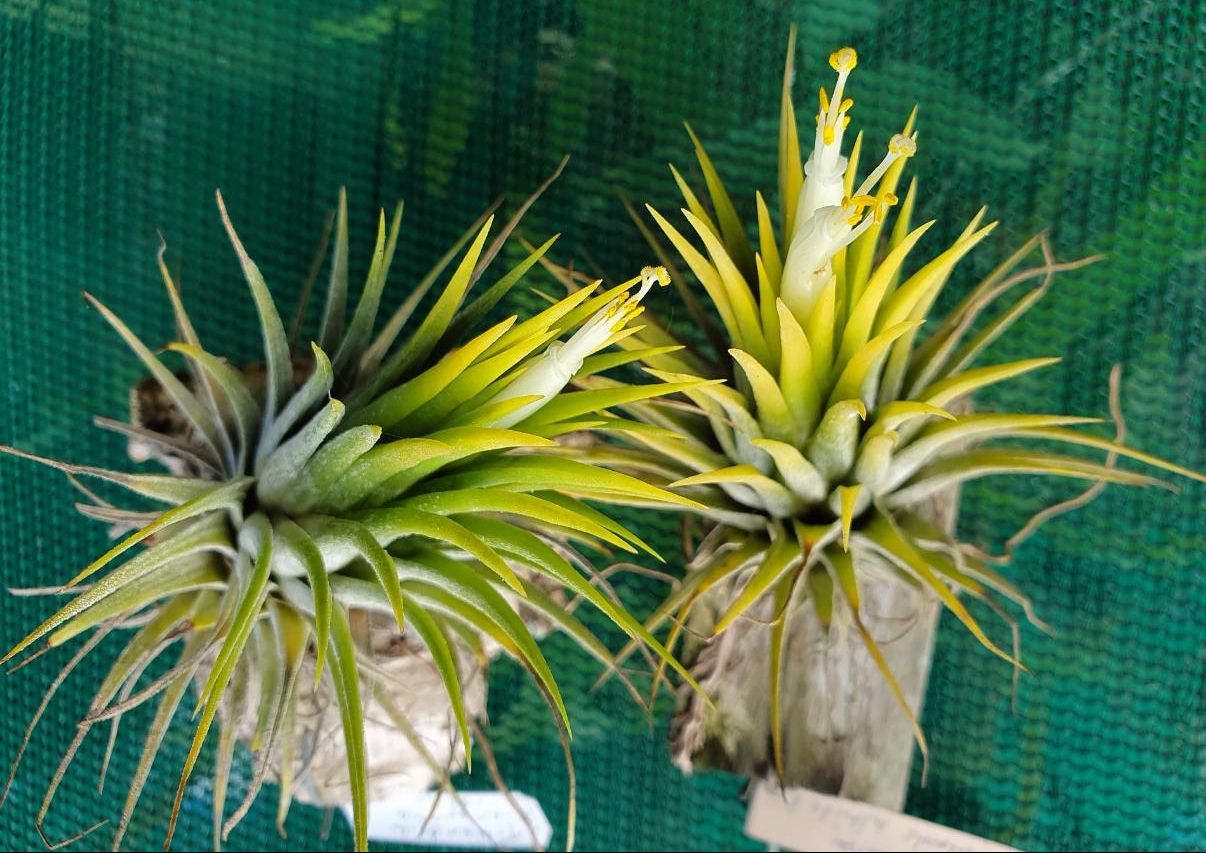 *Pam Butler ... "The plant on the left from Bob Hudson has been grown in more shade than the one on the right from Chris Larson."

---
Updated 04/08/20
---