Tillandsia Scarlet Fountain
Click thumbnails for full size, scaled to a new window.
---
Tillandsia Scarlet Fountain
From BCR ... Mature rosette to 57cms diameter x 47cm tall with inflorescence. Red, upright narrow leaves each to 4.5cm wide at base x 38cm long, tapering to a point. Foliage becomes intensely red at blooming. Inflorescence is 'capitata like' to 38cm high with short flat branches which produce purple petals. Scape bracts exceed the inflorescence. Reg. Doc. 4/2015 by P. Koide Hyatt, California.
tricolor (Mexico) x Pochutla, Bird Rock Tropicals # TX148, Cross #131-July 5, 1988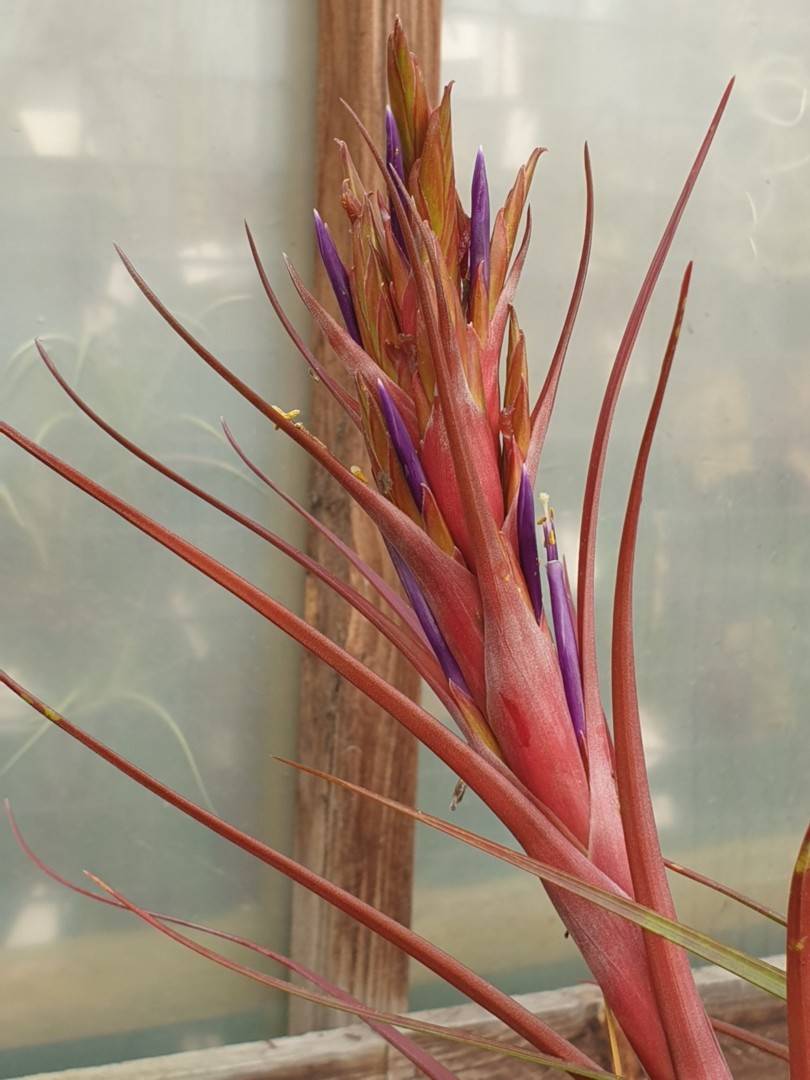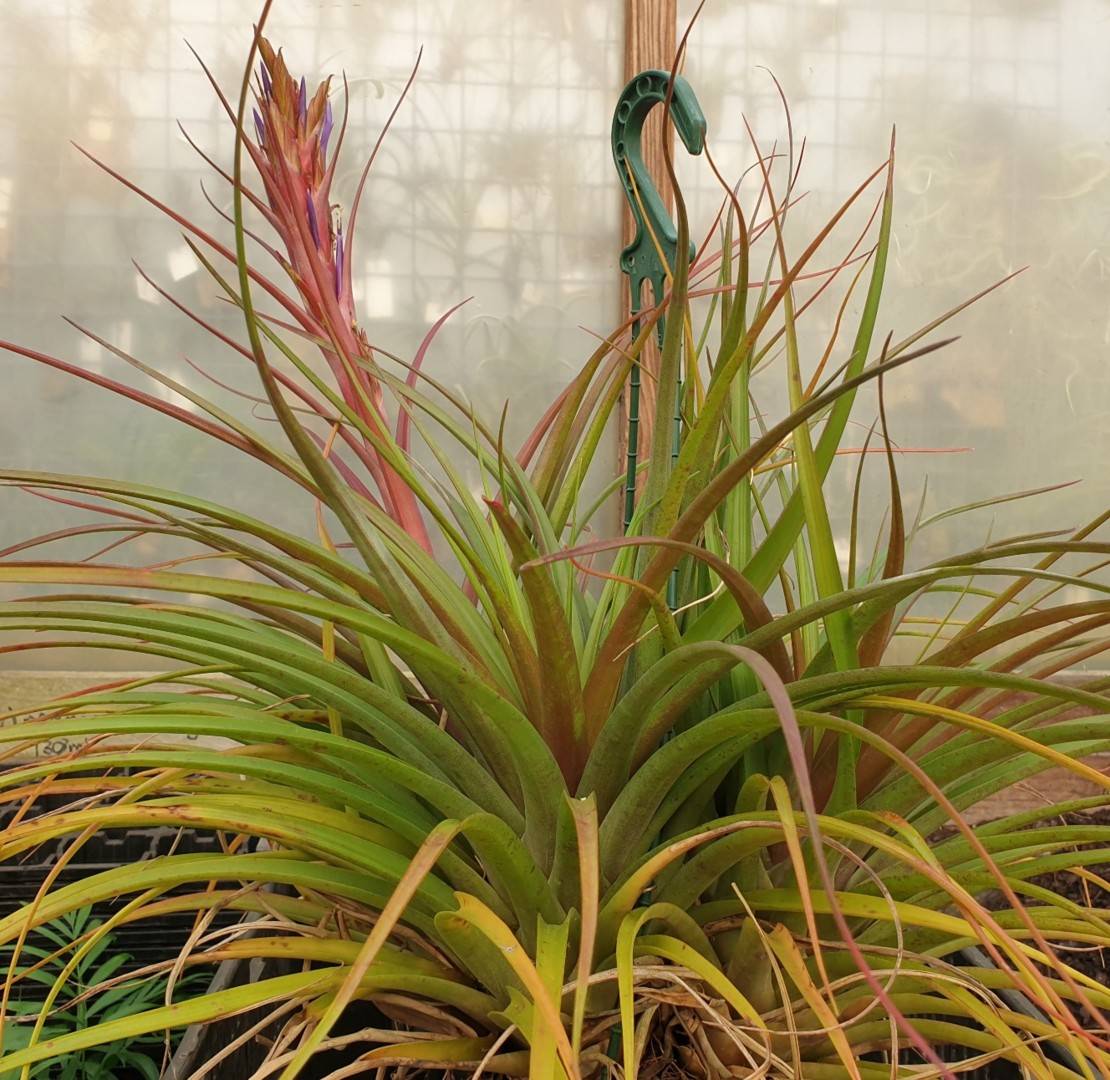 Chris Larson ... "My best flowering of this hybrid, yet. Although malfunctioning vent a couple of months ago caused stress in the form of yellow leaves. However the plants are bigger and the spike is bigger this time.
This one is from Dan Kinnard in the USA, via Bob Hudson. Un-registered."
Pamela Koide Hyatt ... "Hi Chris. This is most likely T. Scarlet Fountain"

---
Updated 19/05/22
---