Tillandsia Repton Fractal
Click thumbnails for full size, scaled to a new window.
---
Tillandsia Repton Fractal
Formerly on this site as "appenii Hybrid". Registered 03/19.
appenii x ?. Mature open rosette to 90cm. diameter. Dense, arching, long-tapering, finely-frosted, emerald green leaves to 50 cm. long. Erect Inflorescence to over 1 metre tall with dense branching of thin spikes with peachy-red bracts and small, mauve flowers. Peter Tristram N.S.W.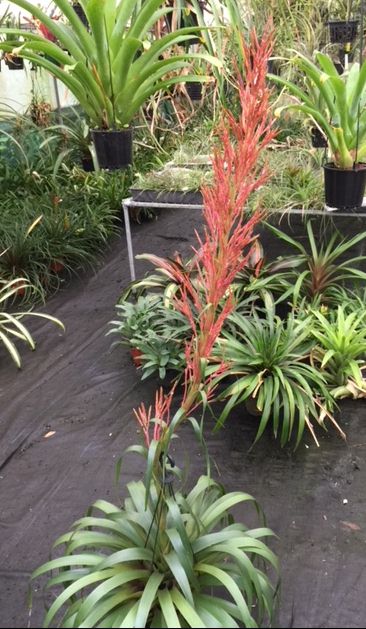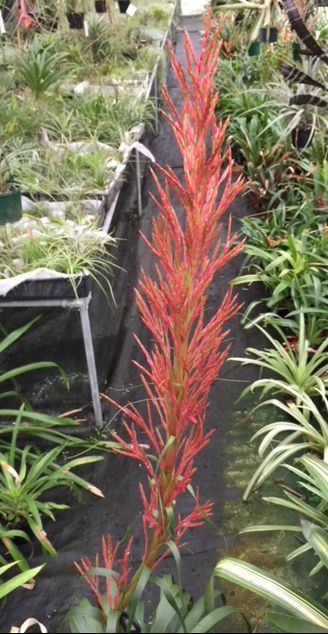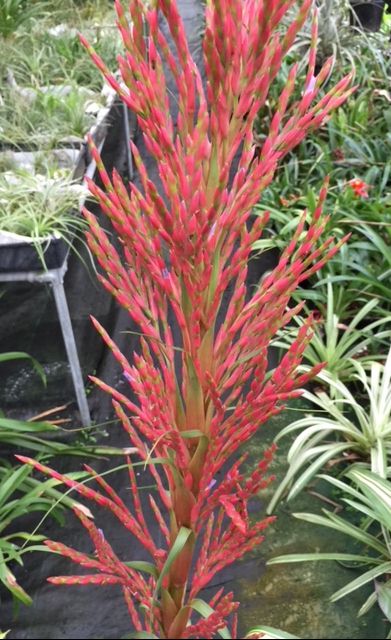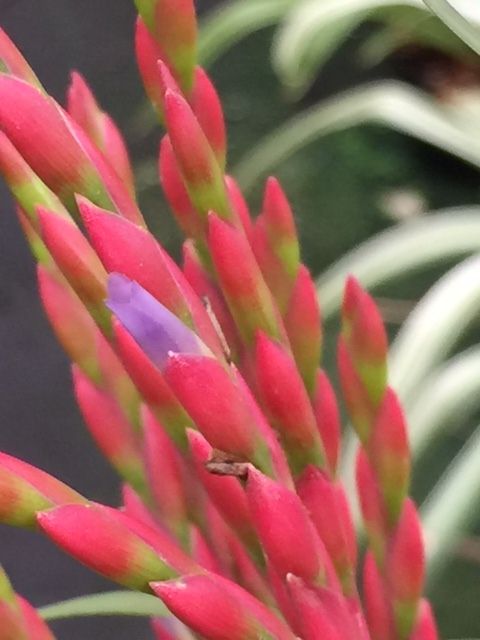 Peter Tristram 04/18 ... "It appears that Barry Genn and I could be able to claim to be the first Tillandsia freaks to bloom TV hybrids. Barry's was posted a little while back and has been registered as T. Kylie Maree, with T. deppeana confirmed as the pollen donor. My appenii hybrid/s have unknown donors - I do remember using various pollen sources and there is a fair variety of rosette forms in the batch. It's far too long ago though that I wrote the label to remember the culprits. It eventually disintegrated on the mount. One might have been T. guatemalensis. It wasn't until I decided to pot the seedlings that they took off so 90% of their growth was in the last few years. Any suggestions as to what the pollen might have come from are welcome."
---
---
Updated 10/03/19
---