Tillandsia Luscious Lissa
Click thumbnails for full size, scaled to a new window.
---
Tillandsia Luscious Lissa
roseiflora x gardneri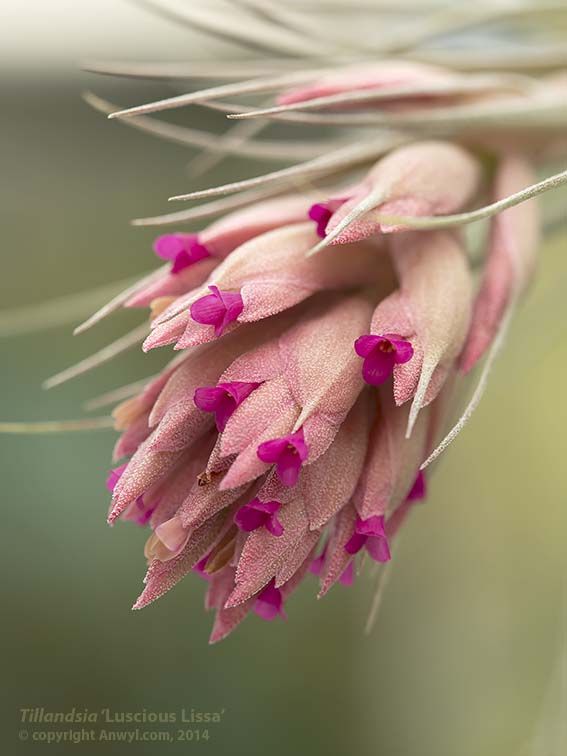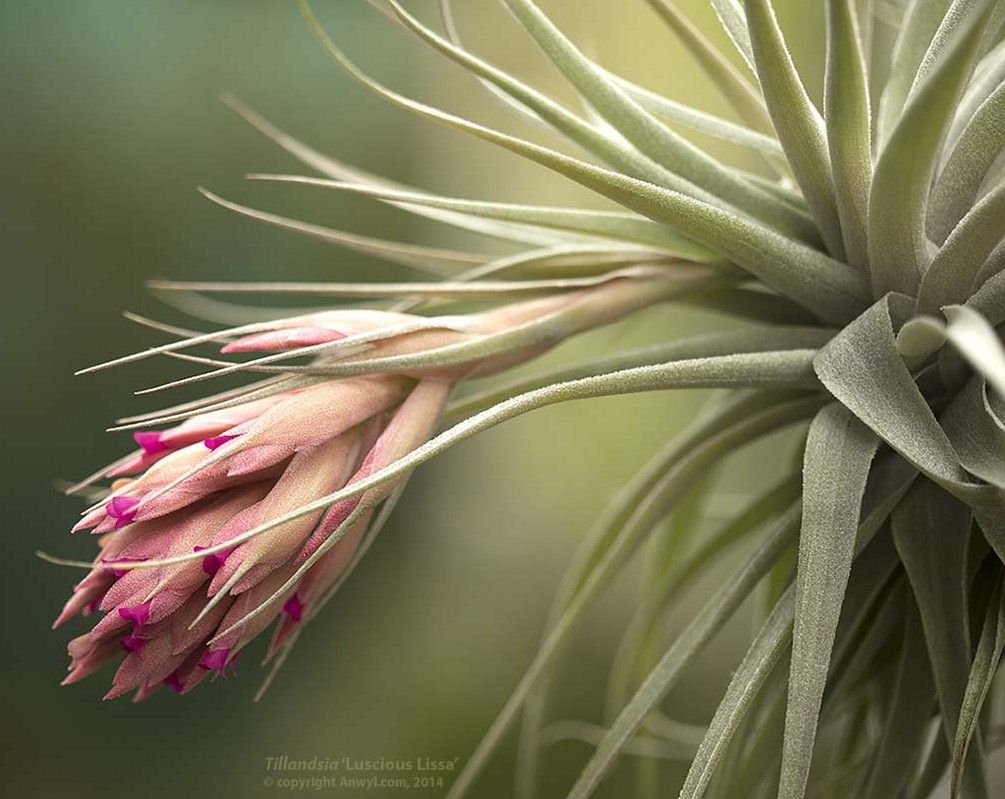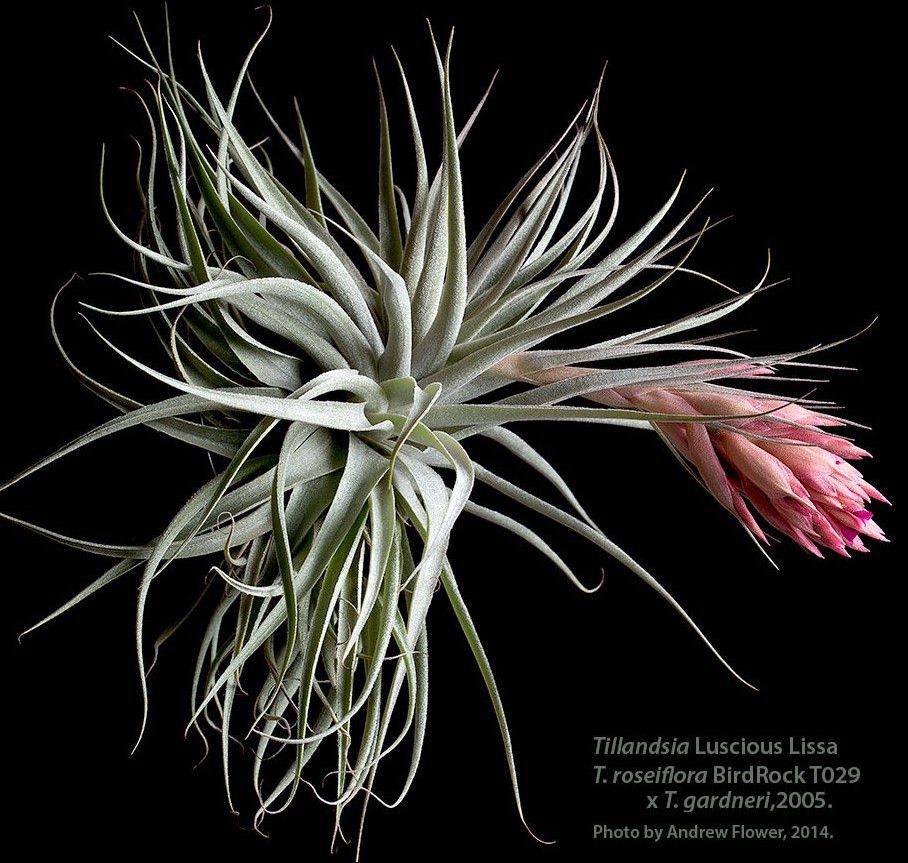 Andrew Flower ... "A new hybrid I made in 2005, T. roseiflora x gardneri. Mum was imported in March 1996 from Pam Koide labelled "Tillandsia brachyphylla Brazil BT029" but from my reading of Renate's Red Flowered Tillandsias of Brazil (which also came out in 1996) I believe her to be T. roseiflora - so I registered the cross as roseiflora x gardneri."
Mature rosette to 24cms. diameter x 23cms. high. Inflorescence similar to T. roseiflora but 2 to 3 times larger. Vegetative form close to T. gardneri with size intermediate between parents. Hybrid named for my wife.
Peter Tristram ... "Luscious Lissa is a very nice hybrid! Its reverse is here, done by Barry - Cabaret, albeit with different clones. I do notice that RFI's gardneri are different to what's been in Aussie collections forever. The US form is more globose and the branches more pronounced. Both forms self set much seed. Your gardneri might be like this being from Pam and Luscious Lissa looks more open than Cabaret."

---
Updated 23/06/17
---