Tillandsia Len Summers
Click thumbnails for full size, scaled to a new window.
---
Tillandsia Len Summers
Unknown parentage, Australia? ~1990.
From BCR ... "Mature stemless rosette 9-15cm. high. Of uncertain origin but known to have been first grown by Victorian grower Len Summers possibly 30 years ago. This cultivar acquired names as "Len's pruinosa" and "Pruinosa Califani". Detailed analysis of specimens so-named shows some variations compared to the official botanical description of T. pruinosa. Reg. Doc. 3/2020 by Chris Larson."
Ed. ... "Formerly listed on this website as possibly connected with 'Califano Too'."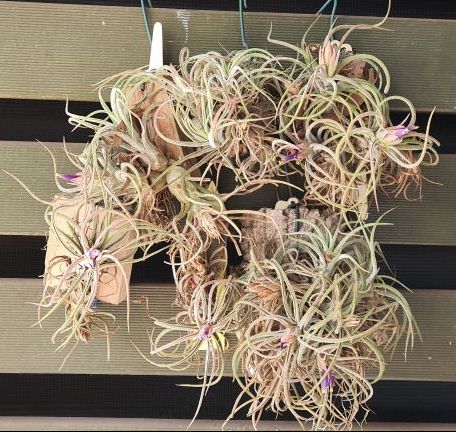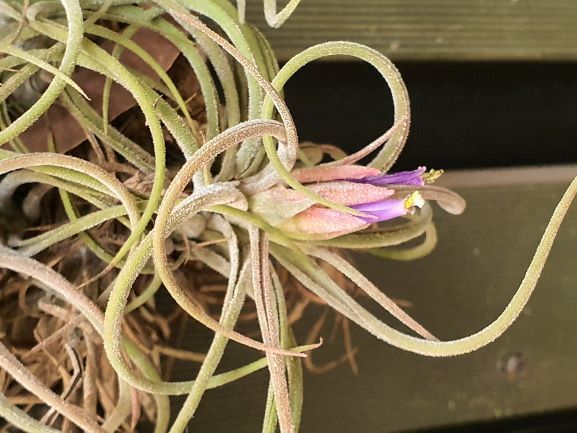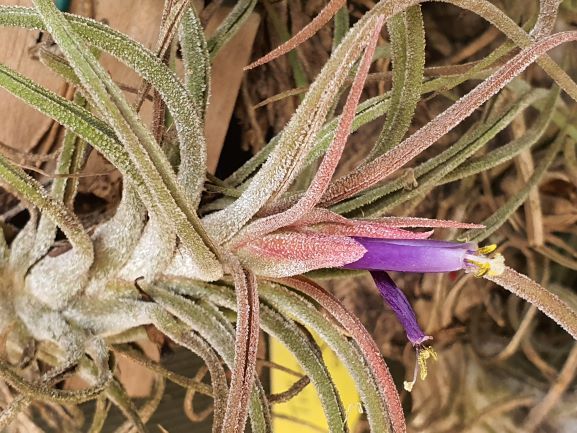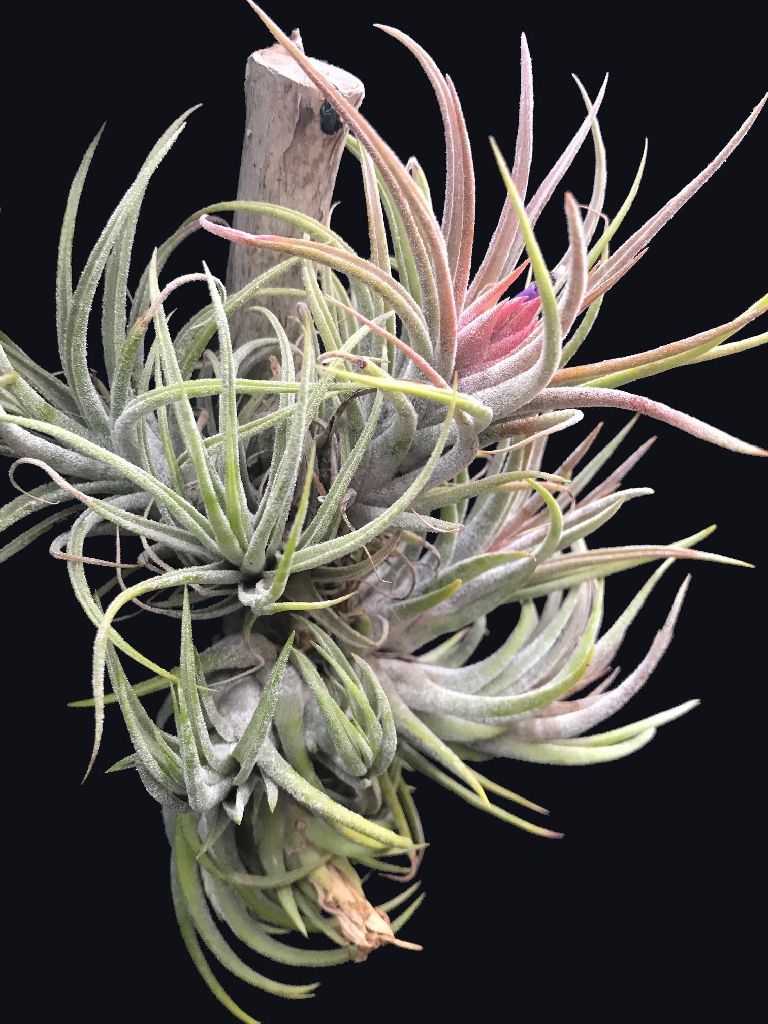 Mark Supple ... "Iíve been going though all the notes on this plant, not much on the disc about this plant but quite a bit on the B.inA. Australian website, got this plant back in 2008 from Len Summers as T. pruinosa var califano, donít want to reopen a can of worms but has someone come up with a name for this plant originally from Maurice Iím lead to believe. Just putting it out there as I have quite a few now as you see in the pictures."
Steve Molnar ... "This one may also be known as T. circinata. The ones I have that look very similar to yours are all named circinata. Maybe those more knowledgeable can confirm?"
Geoff Lawn ... "You could try T. 'Califano' & 'Califano Too' in the BCR, neither of which have anything to do with T. pruinosa nor "circinata"."
Peter Tristram ... "I must admit that your plant looks to have pruinosa in it. Nice clumps too and standing up to the incessant 40+ days. Good luck with that can of worms!"
Derek Butcher ... "I think there may be a link with 'Not Califano too' (see recent emails) which is still waiting for a proper registered name.
Steve. circinnata is a name lost in synonymy under streptophylla and I suggest you put some comment on your label. You can have fun checking where you got your plant and try to identify it."
Chris Larson ... "This plant has now been registered as T. 'Len Summers'."

---
Updated 16/06/20
---