Tillandsia Holm's Lemon Sorbet
Click thumbnails for full size, scaled to a new window.
---
Tillandsia Holm's Lemon Sorbet
crocata x bandensis by Burkhard Holm, ~1993, Germany.
From BCR ... "Mature, spidery small rosette to 15cm. diameter. Narrow, channeled, scurfed, grey-green leaves. Erect or horizontal, simple inflorescence to 10cm. long with lemon or yellow flowers. See also T. 'Gold Dust'."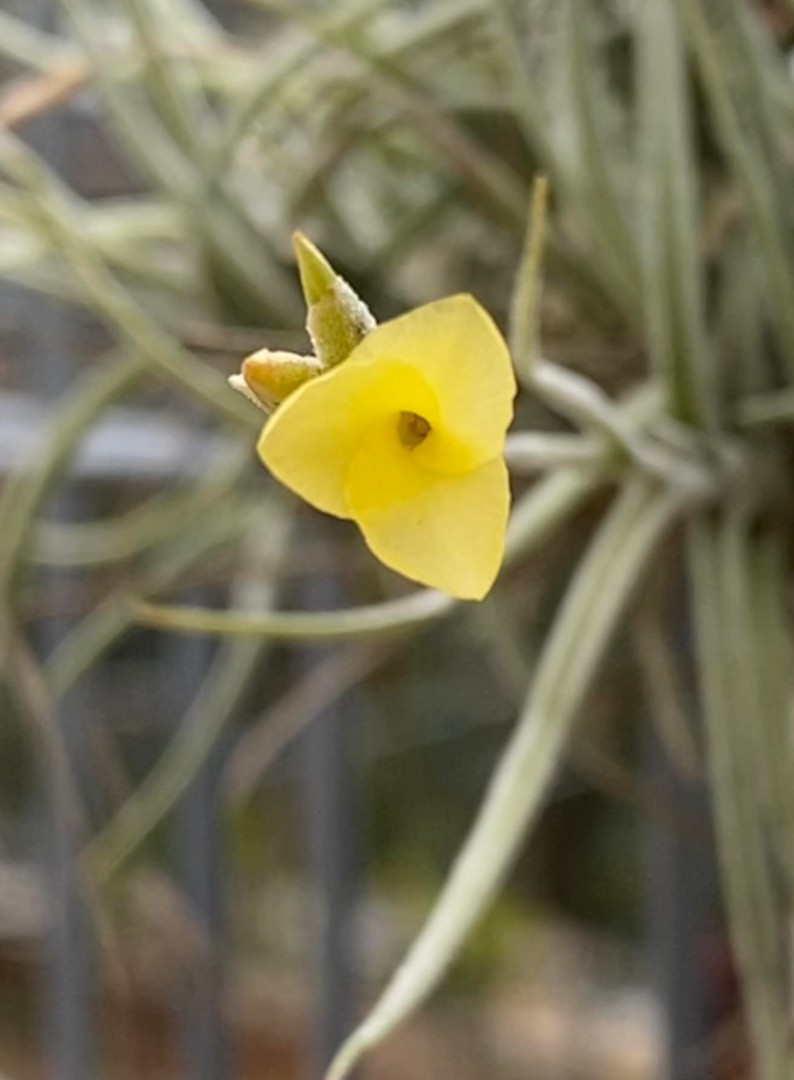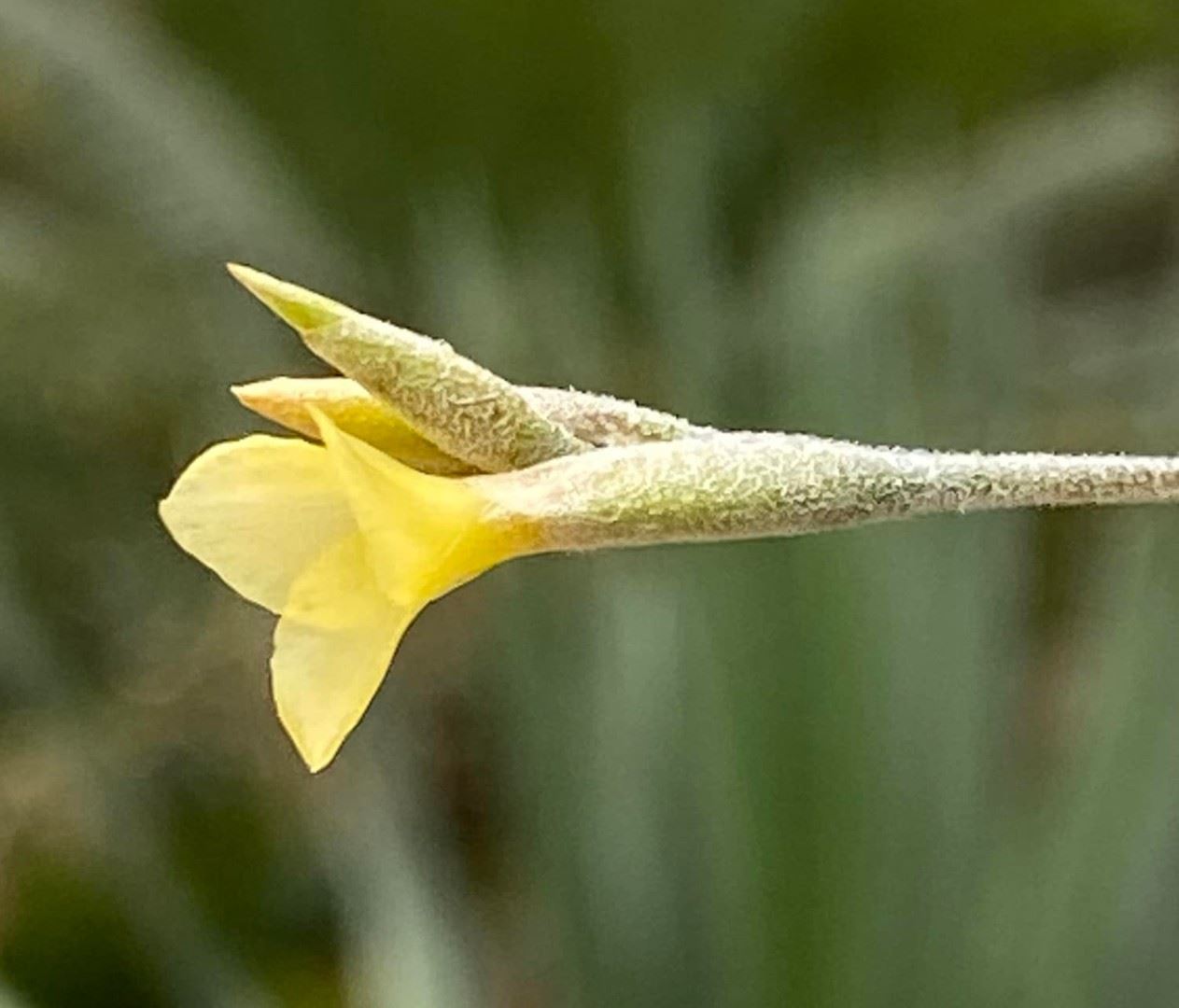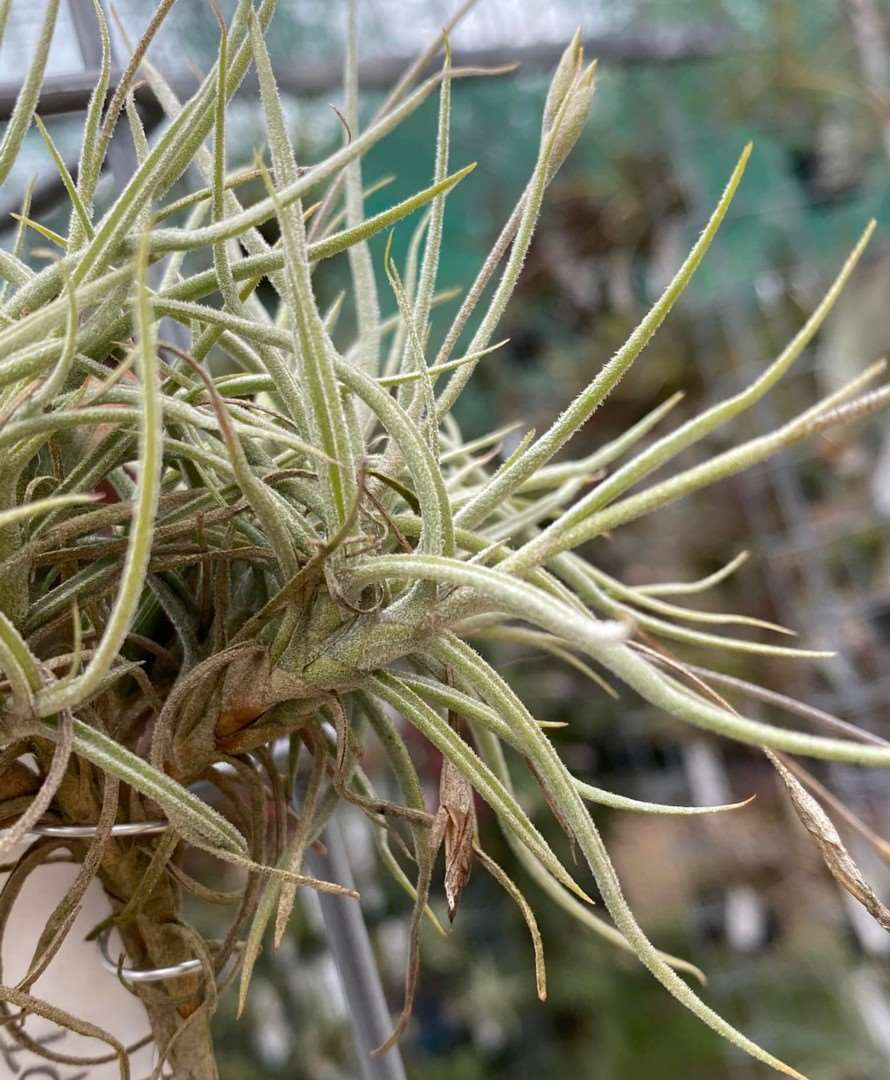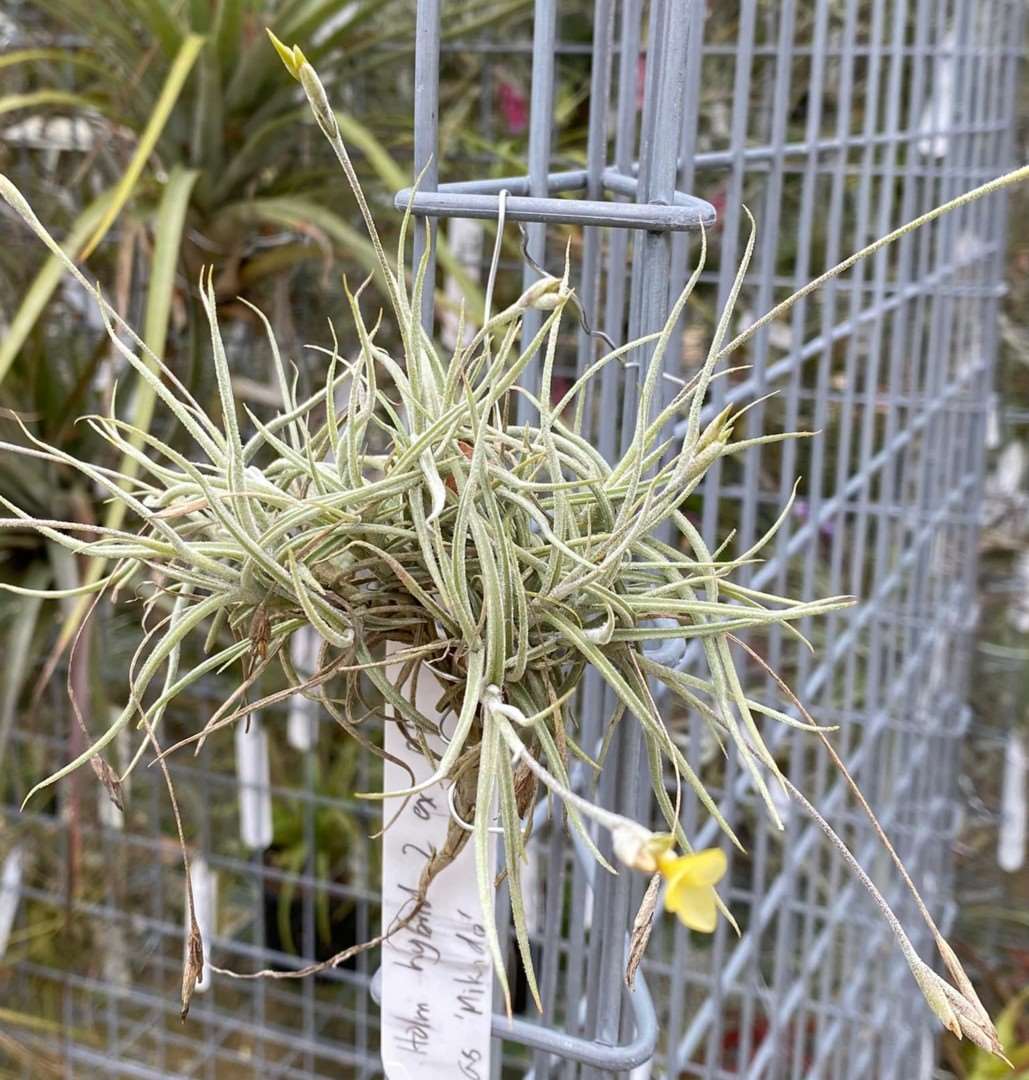 Dale Dixon ... "Tillandsia 'Holm's Lemon Sorbet' is a newly registered cultivar (2nd December 2021) from Burkhard Holm. It's a cross between Tillandsia crocata (seed parent) and the pollen parent Tillandsia bandensis.
This compact little beauty has a checkered history as it has been included, at least in Europe, under the name Tillandsia 'Gold Dust', because it has the same parentage. In Australia it is little known at present. Peter Tristram imported many of Holm's cultivars and over the last few years I've acquired duplicates of most. This little one came into my collection with the curious label of "Holm Hybrid 2". It's only when it flowered I began the process of discovering its identity.
Tanja Richter, the daughter of Burkhard Holm informed me that her late father made the cross between 1992 and 1994 and they produced many individuals that varied widely in colour and habit. They only started to register their hybrids in 2015 and used existing cultivar names if the same cross had been previously registered. In this case T. 'Gold Dust' was used. It was a decision in those days to use the existing names if they matched, because they hadn't identified specific variations. They have now recorded rich yellow as well as pale coloured types in their collection. Tanja agreed to register this variant with the above name that I proposed.
It's a grey spidery plant and over the few years I've had it has grown into a nice compact clump. I have it suspended on aluminium craft wire and it hangs in the southwest corner of the TillHouse where it gets all day sun."

---
Updated 03/12/21
---