Tillandsia Gordon C
Click thumbnails for full size, scaled to a new window.
---
Tillandsia Gordon C
BCR ... "Birds-n-bees garden hybrid (RFI advice 9/2022). Grown in some quarters as T. 'Arturo'.
Tenuifolia Group Rainforest Flora Inc., California USA."
aeranthos x tenuifolia "White Flower", by P.Isley, Rainforest Flora, USA.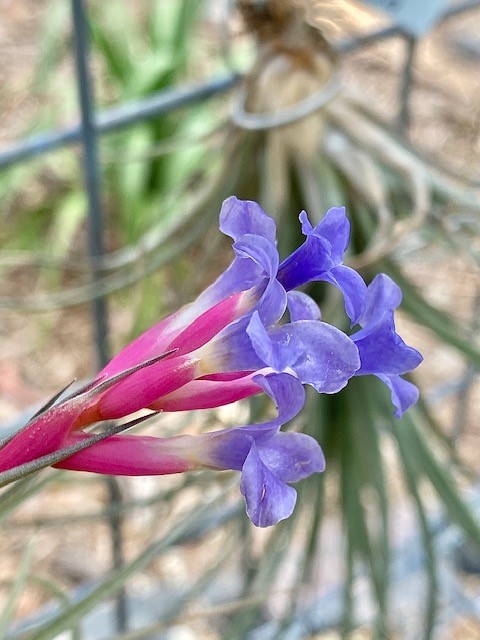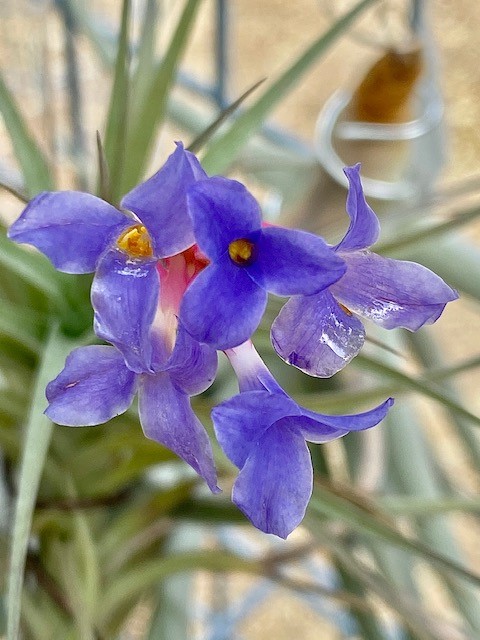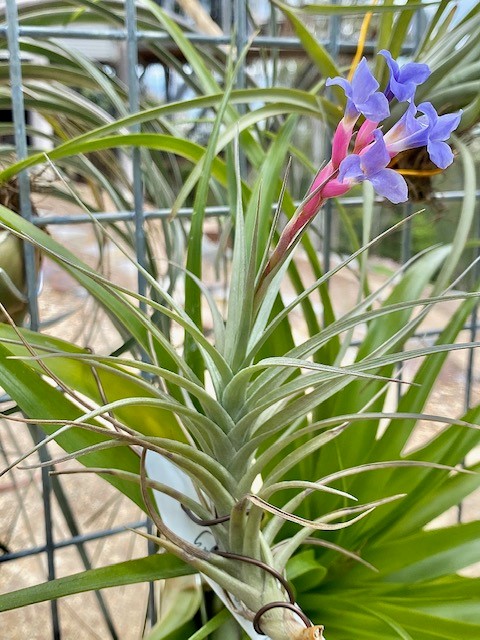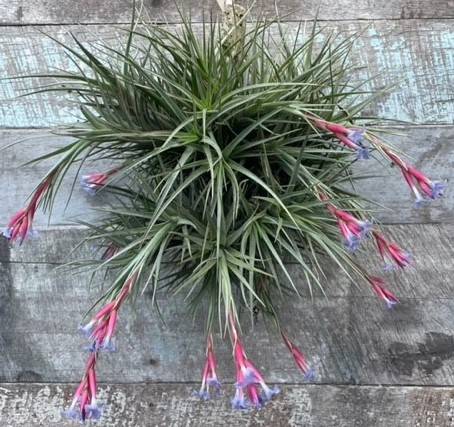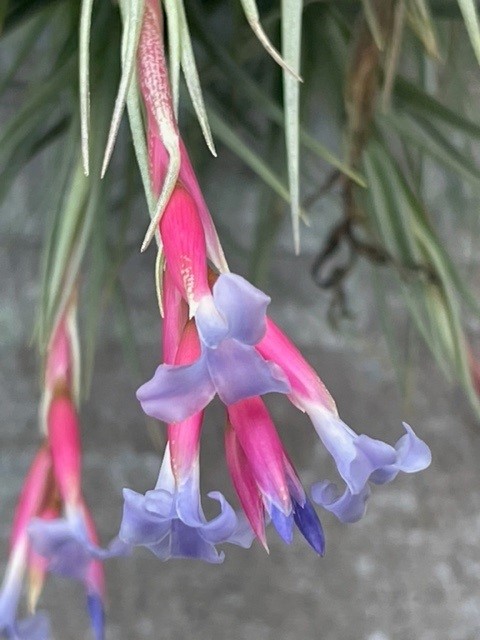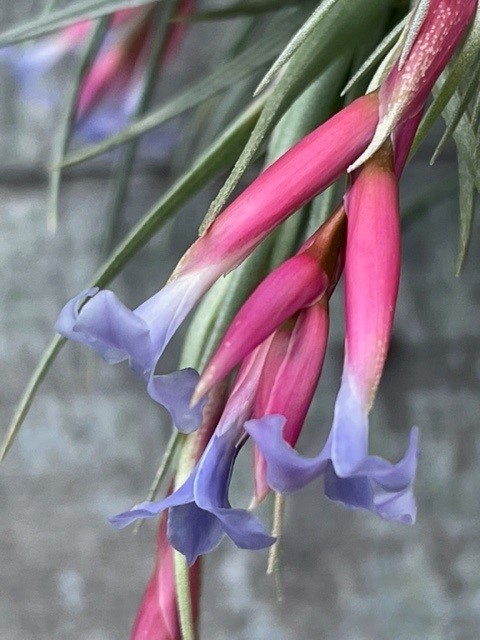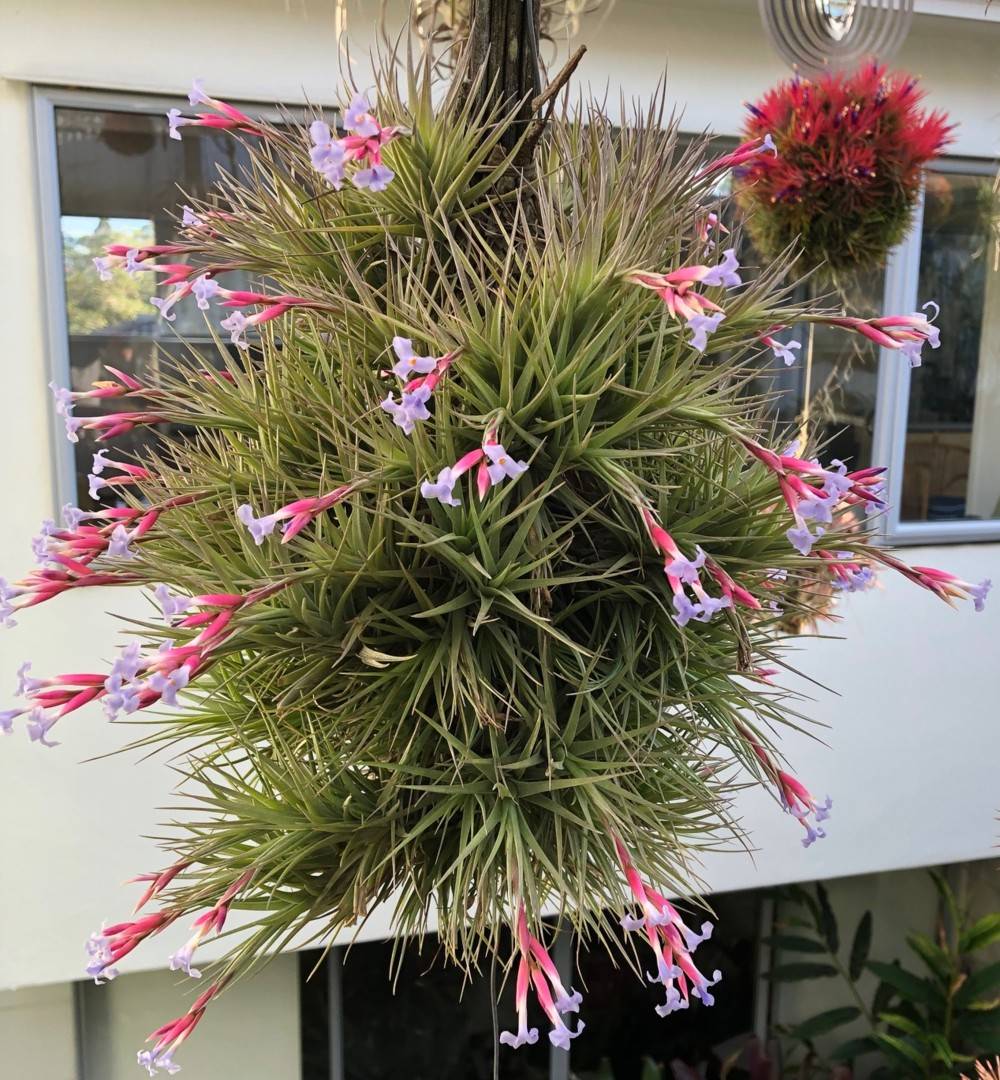 Geoff Lawn ... To: Paul Isley, RFI. "Hi Paul, today, Aussie Till specialist Bruce Dunstan in Brisbane posted this item T. tenuifolia 'Arturo'RFI, presumably imported from you. However, I don't see it listed in your RFI Master List of April, 2020 you sent me.
If from you, was it a wild-collected plant? If so, from where and when ? Who is "Arturo"? What makes it distinct from other forms of T. tenuifolia ?
Naturally, if it's a distinct form, I would register it."
Paul Isley ... "Hi Geoff,
The name we have given to the plant in the photo is Tillandsia 'Gordon C' which is a natural hybrid between T. tenuifolia Blue Flower and T. aeranthos.
None of us has any idea or recollection for the word, Arturo."
Bruce Dunstan ... "Thanks for the information. I got my plant from John Olsen as 'Arturo' so I guess we will both need to change our labels."

---
Updated 18/11/22
---