Tillandsia Cherry Gem
Click thumbnails for full size, scaled to a new window.
---
Tillandsia 'Cherry Gem'
recuvifolia var. subsecundifolia X stricta albifolia by Barry Genn. Not registered. Bruce Dunstan ... "A new plant from Barry Genn first flowering for me and it looks like it is one Barry is yet to register, too busy hybridizing?
Parentage is recuvifolia var. subsecundifolia X stricta albifolia."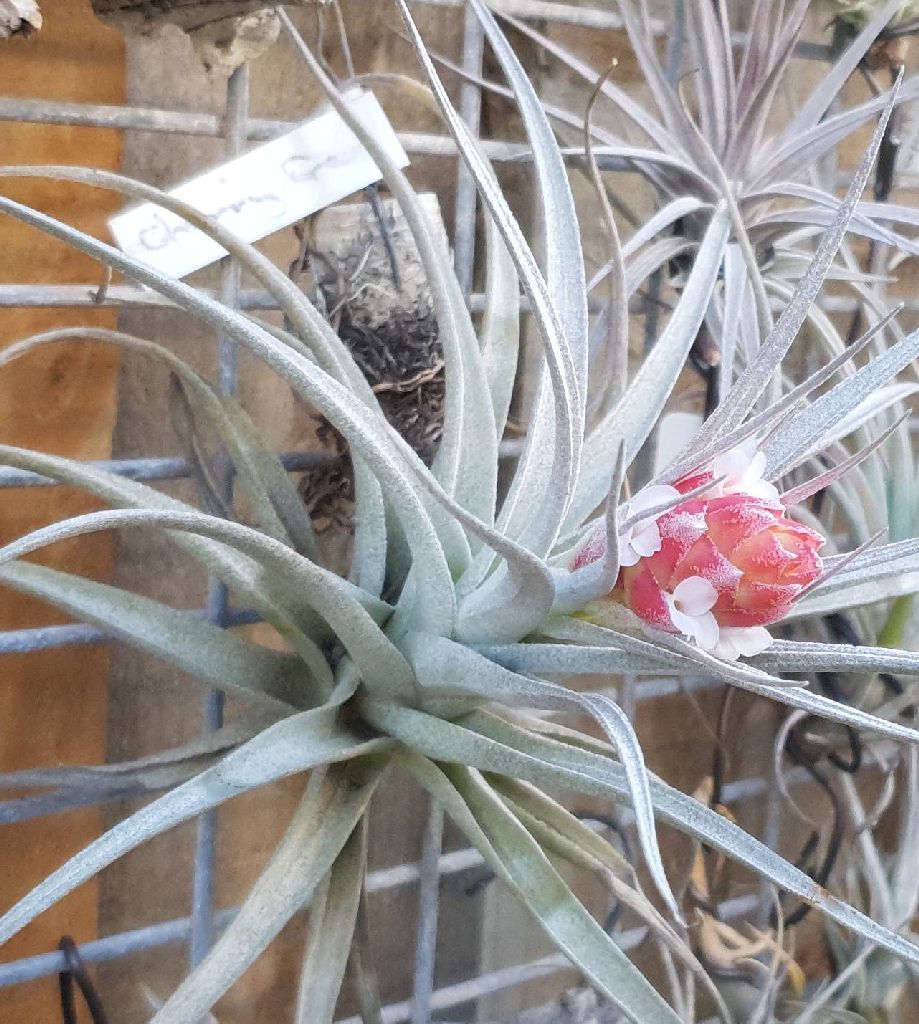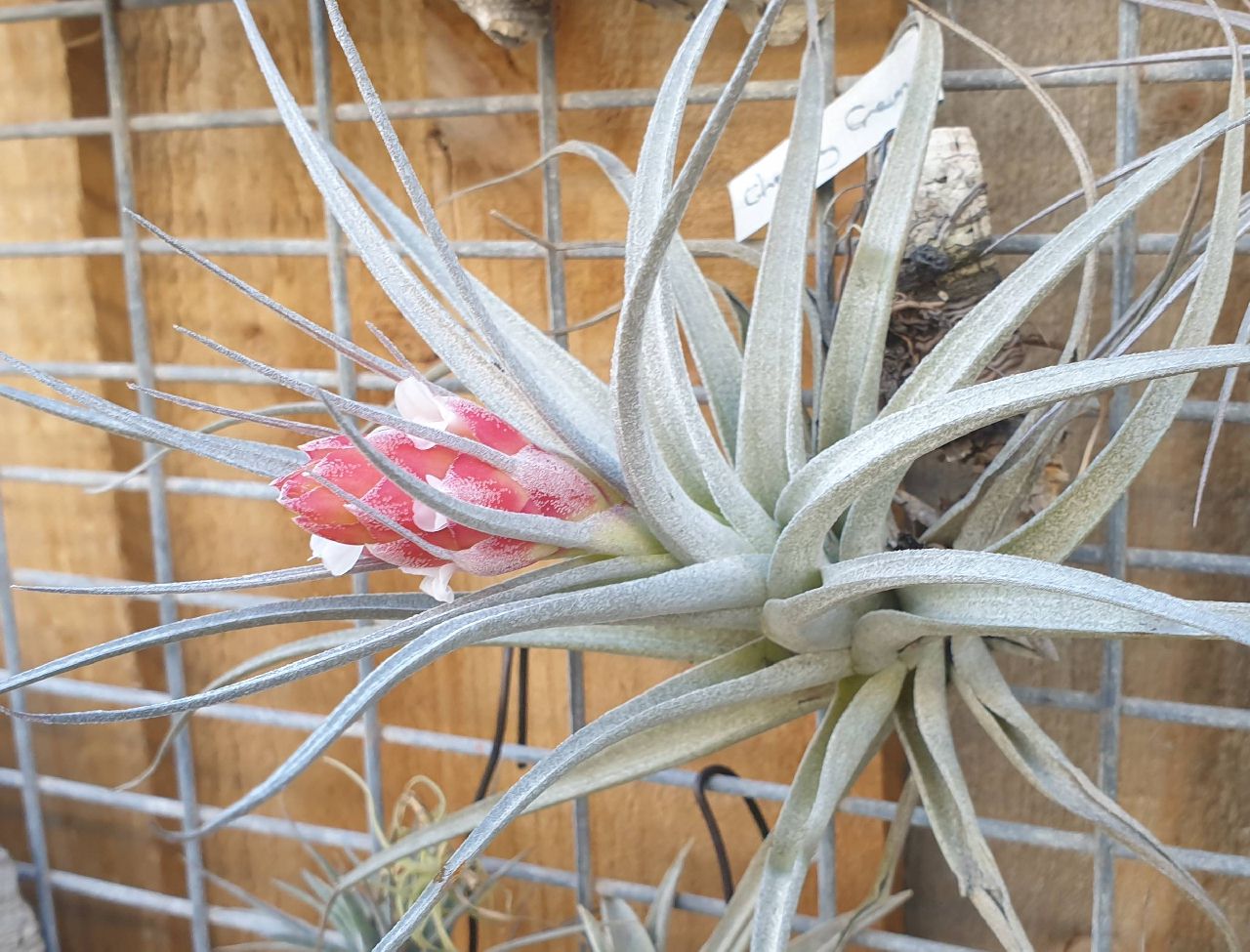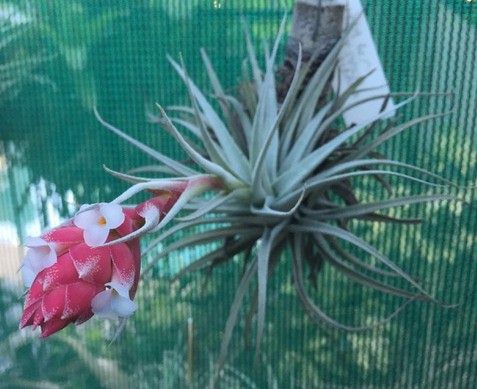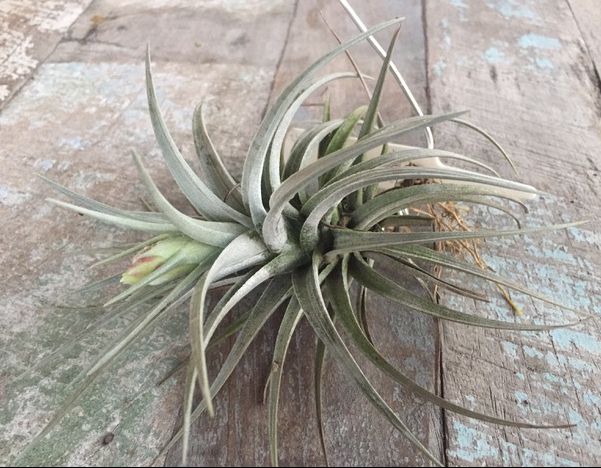 Chris Larson ... "A plant that seems to be loving the mornings often under 5C at present. T. Cherry Gem (NYR) - I can guess one of the parents - the other is a tad difficult with any likelihood of getting it down to less than 5 plants. Very nice.
How about some info on - and a registration for - this one Barry ?"
Alfonso Trudu ... "I think Barry is travelling through the NT at the moment. The cross is recurvifolia var subsecundifolia x stricta albiflora. We have one of these Tillandsia, but not in flower."
Peter Tristram ... "Neat looker! I guess it'll have white flowers too. I wonder why yours is ahead of mine, Chris?! Lol. No flowers yet here but the beautiful pink bracts are sure shining. I'll add the name to mine too."
Peter Tristram ... "Just checked my label and it reads v albifolia as in the white leafed variety from Renate. The foliage reminds me of it too. In the good old days, there were plants imported as stricta (var?) albiflora. These are lovely, caulescent, stiff white-leafed, lithophytic stricta lookers with flowers varying from white to ice blue, pink bracts too. I know Barry Genn has used it too. I guess he can enlighten us on return! Reginaldo Vasconcelosa once posted photos of what looked like these plants, in habitat. Nice!"
Alfonso Trudu ... "Maybe Barry made a mistake. I have the name in writing from him as part of the list we purchased on the day. He will enlighten us in a few weeks."
Bruce Dunstan ... "My label has stricta albifolia. Last years image of 'Cherry Gem'. Also attached is the stricta albifolia I got from Barry Genn"
Alfonso Trudu ... "It's interesting that we also bought a T. stricta albiflora from Barry. We will compare it to all our other T. stricta albiflora in our collection, one of them coming from Peter Tristram."
Derek Butcher ... "Just remember that albiflora has never been published and is a NN name (Nurseryman). See notes under stricta for all names that have been used and linked to T. stricta."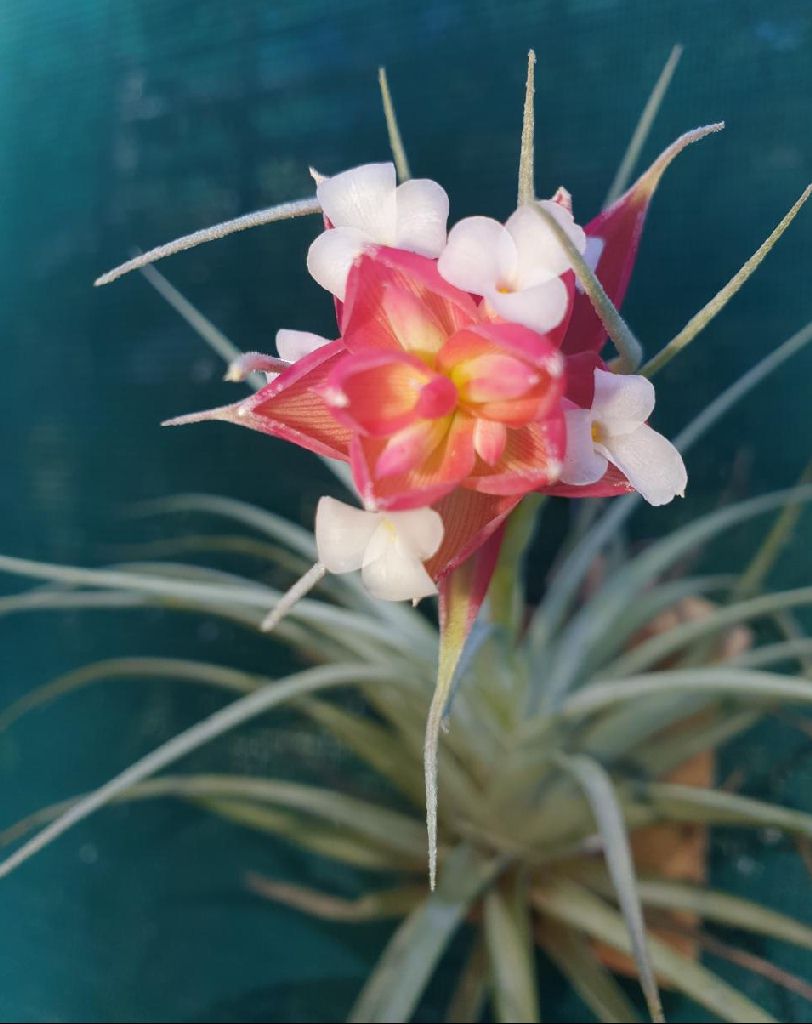 ---
Updated 16/09/20
---