Tillandsia Bochil
Click thumbnails for full size, scaled to a new window.
---
Tillandsia Bochil
Natural hybrid schiedeana x seleriana?
From BCR ... In 1982 Renate Ehlers was collecting in Chiapas, Mexico near Bochil and collected EM8285 which she surmised to be T. schiedeana x T. seleriana. An offset of this plant got to Derek Butcher's collection in South Australia in 1996 and he was able to confirm that one parent was T. schiedeana and decided to give it a cultivar name of 'Bochil' but did not register the name. It was only when Derek was investigating the history of Tillandsia 'Jitotol' that he realised his omission. 7 years later Renate botanised the same area and again found T. schiedeana x T. seleriana! Now was the time to act and Derek Butcher is registering the name so that those who may have this plant will know a bit about its history. There does appear to be several natural hybrids growing in the area where T. bochilensis was found, and not necessarily with T. bochilensis. Note added 22 Oct 2013 - Apparently the hybrid swarm can produce plants with violet petals.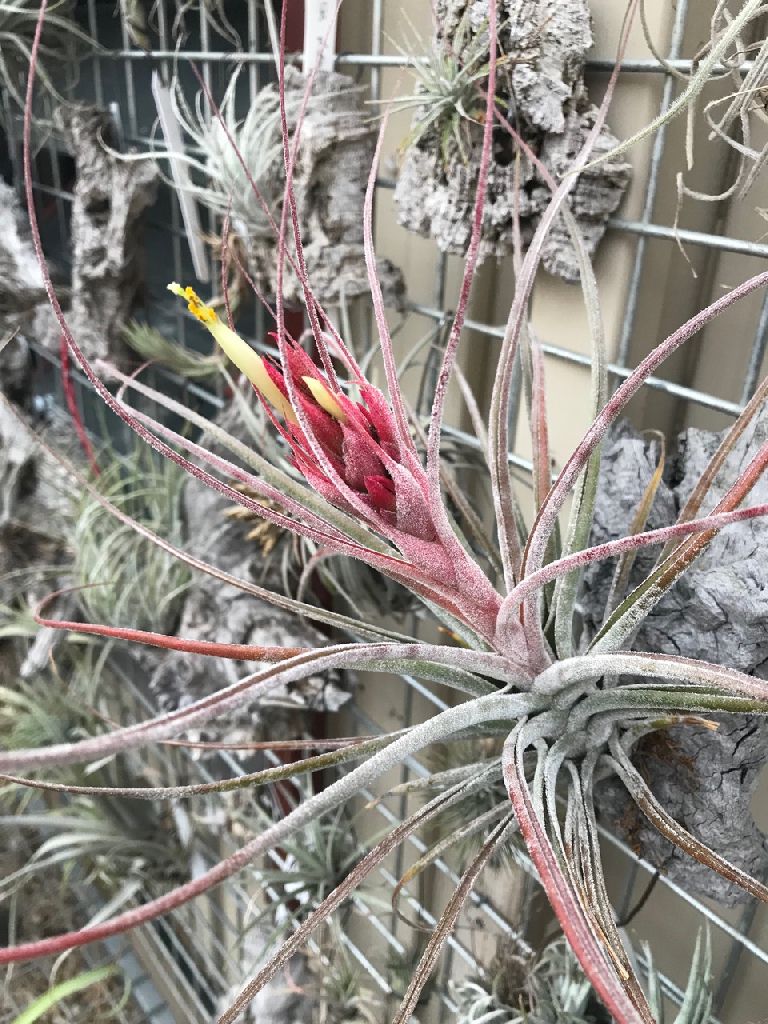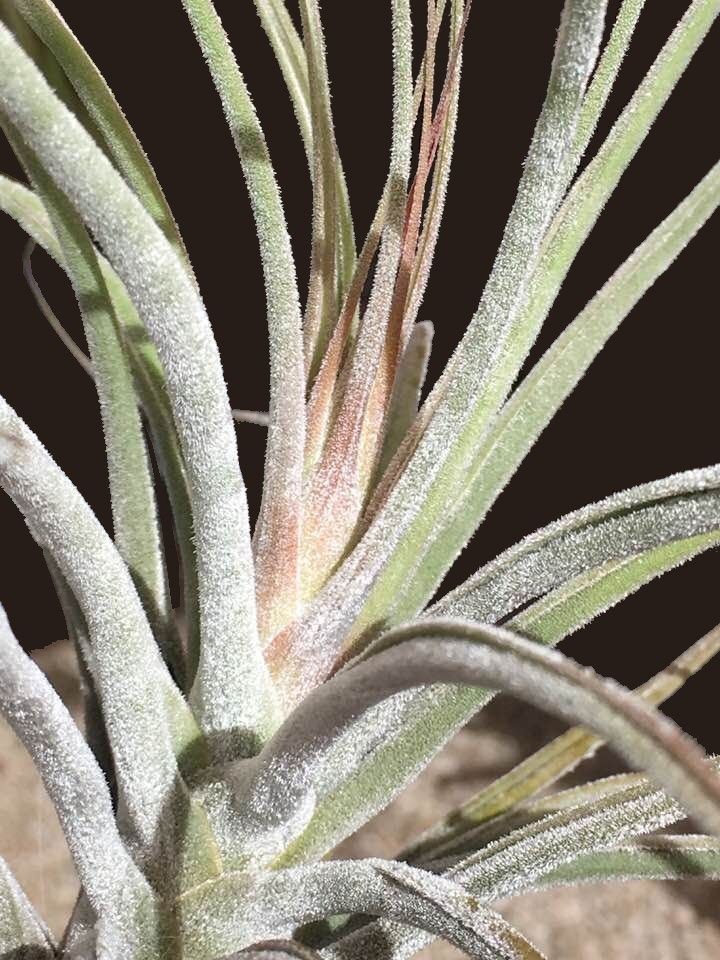 Ray Clark ... "Iím pretty pleased to be able to have flowered this plant today. It has been in spike since early July and got a nice surprise on my walk around the garden this morning."
Peter Tristram ... "Itís a ripper of a natural hybrid and has coloured up very intensely in the SA low humidity and sun. I have a yellow flowered one blooming too and somewhere I have the one with purple flowers as per the BCR. Name tags will now sport flower colour!"

---
Updated 28/03/19
---