was Tillandsia grandis
now Pseudalcantarea grandis
(See DD02/17 for list of all new species & Cultivars.)
Click thumbnails for full size, scaled to a new window.
---
Pseudalcantarea grandis
Belize, Guatemala, Honduras, Mexico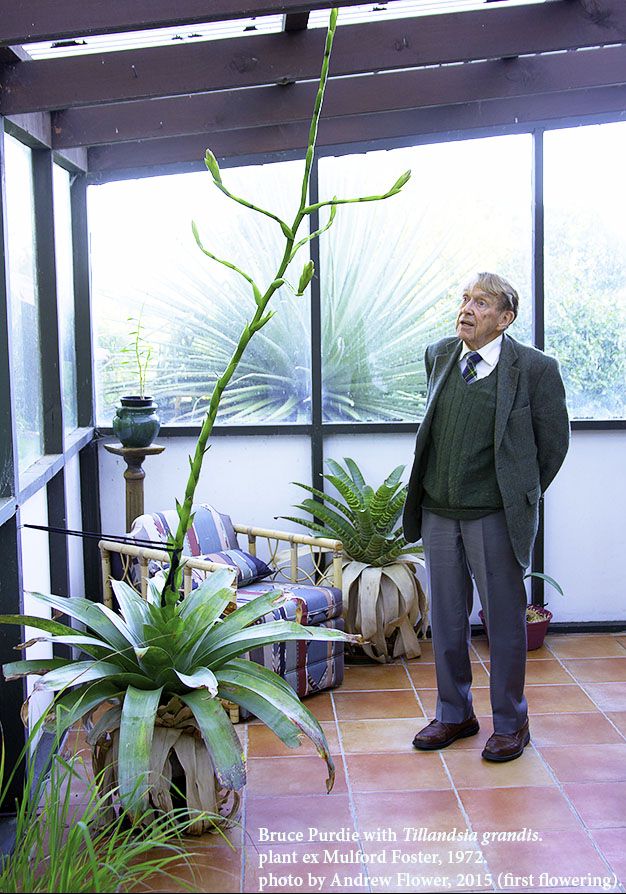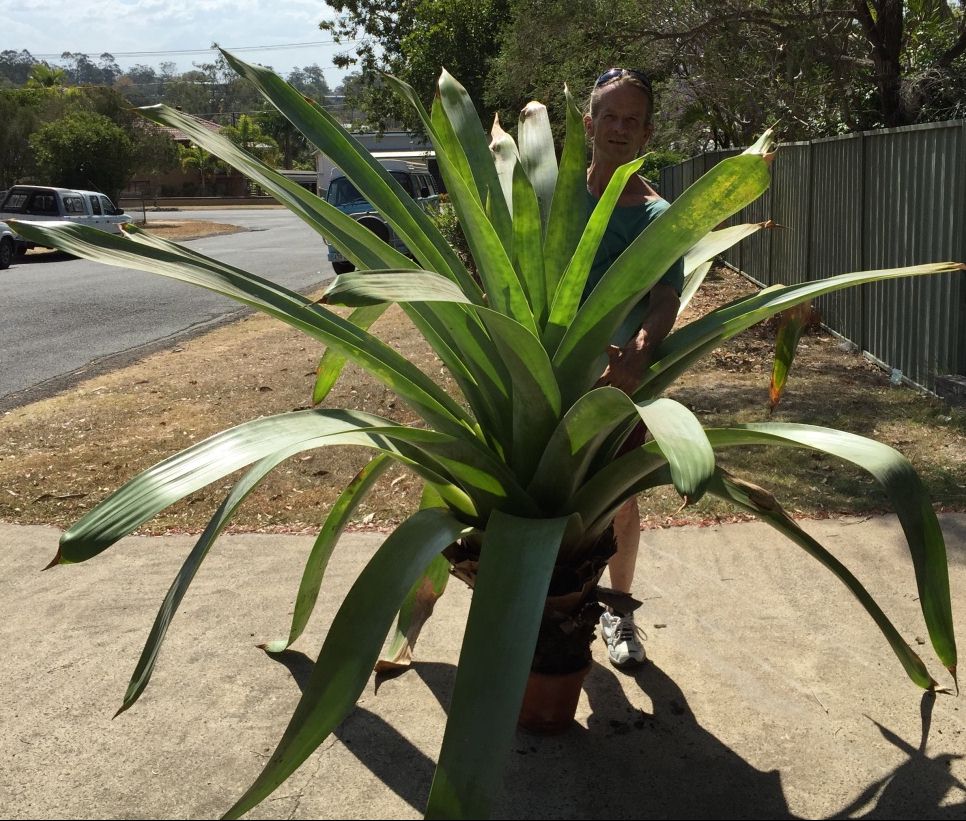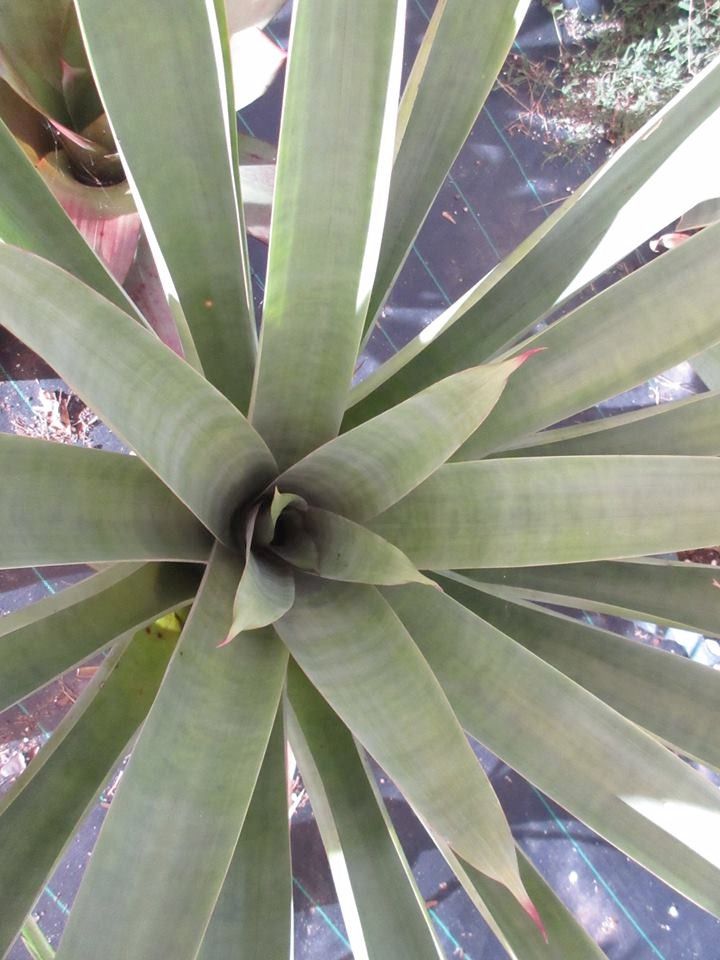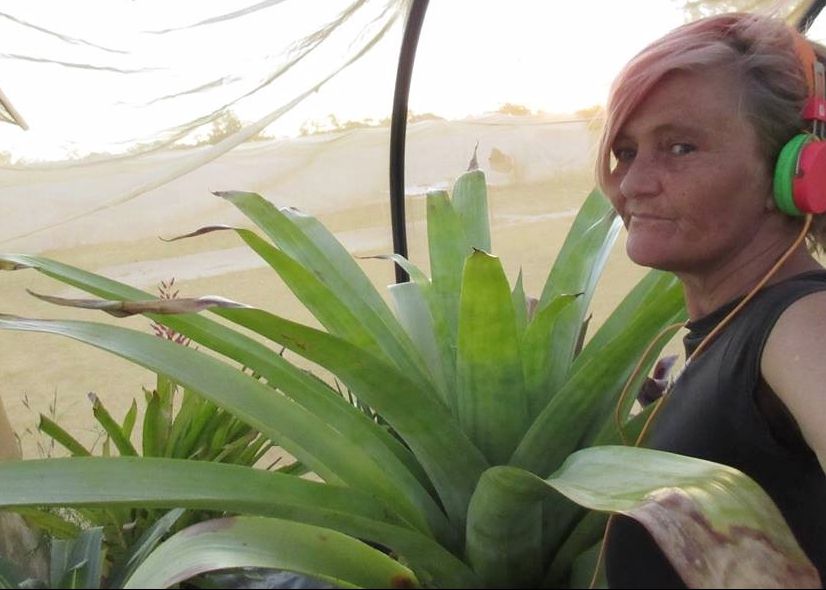 Andrew Flower ..."Picture is of Bruce Purdie at our local Tillandsia Study Group meeting last Sunday, looking at a T. grandis in our conservatory. The plant is one I brought back from a visit to Mulford Foster in 1972, flowering for the first time. From memory I think Mulford said it would take 30-40 years to flower here.
If you look hard you wil see a big prickly thing in the window behind Bruce - that is a Puya raimondii seedling in our garden, growing in soil at the same level as Bruce's feet. The puya is from seed collected by staff of the Frankfurt Palmengarden (1990) at 4,200m altitude. Reason it is so small (!) it was grown in a PB5 until planted out when we moved to our current home in 1999-ish."
Linda & Rohan 05/15 ..."We are hoping our baby will start to flower this year. We purchased this from an elderly gentleman on the gold coast, he had purchased it from Pine Grove in the late 90's."
Linda & Rohan 01/17 ..."Still no flower, recovering from it's move here, no humidity, frosts, and no trees for shade. But still growing."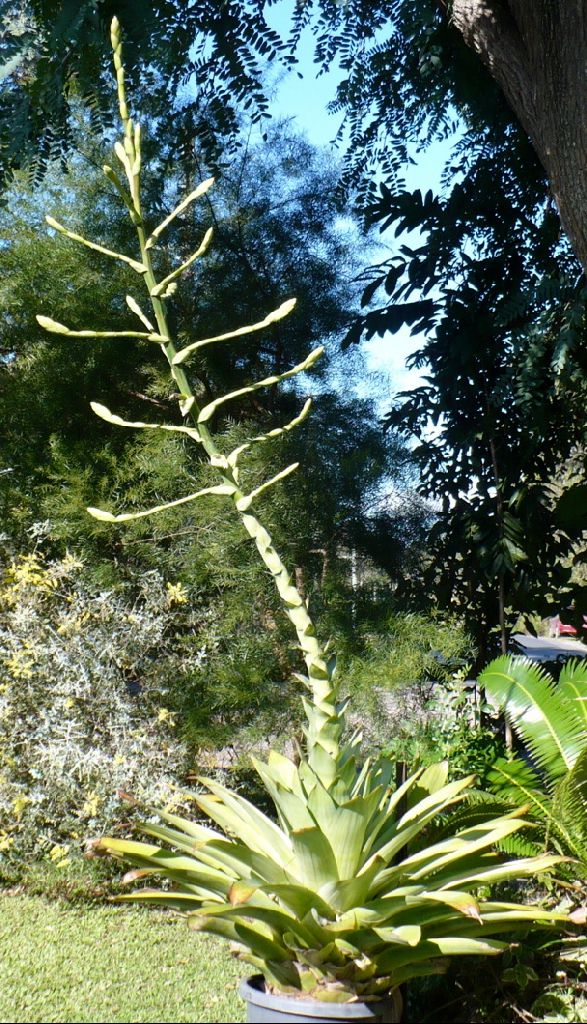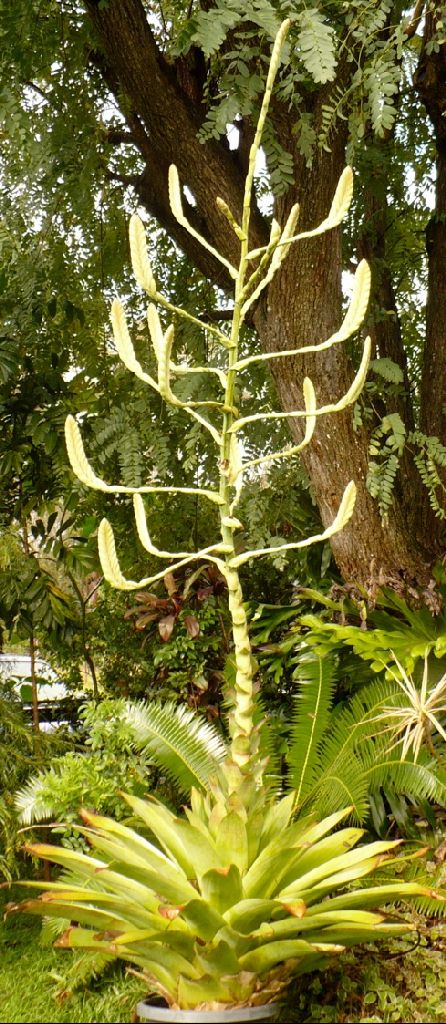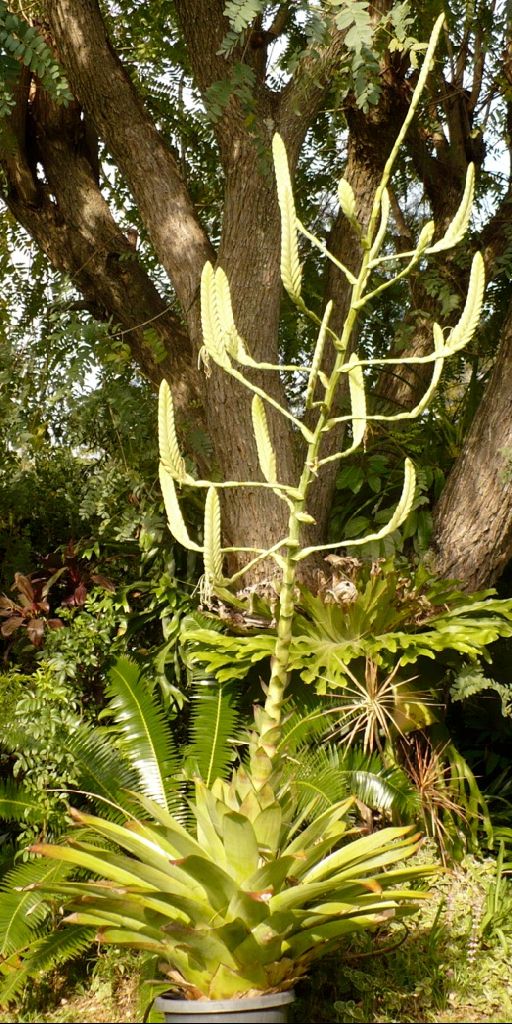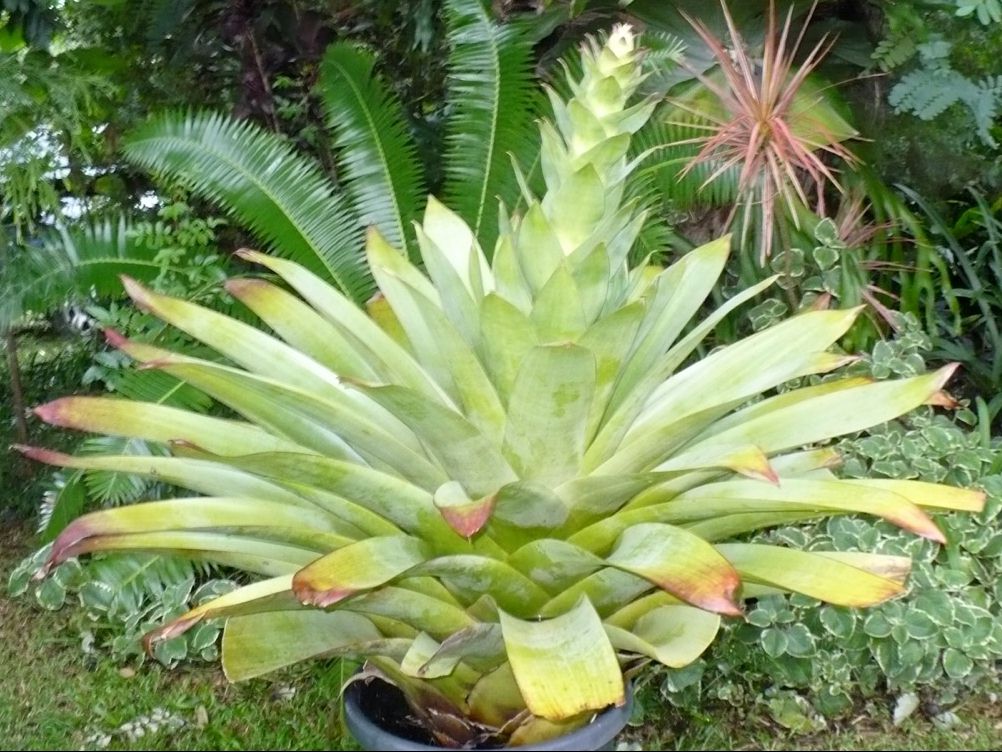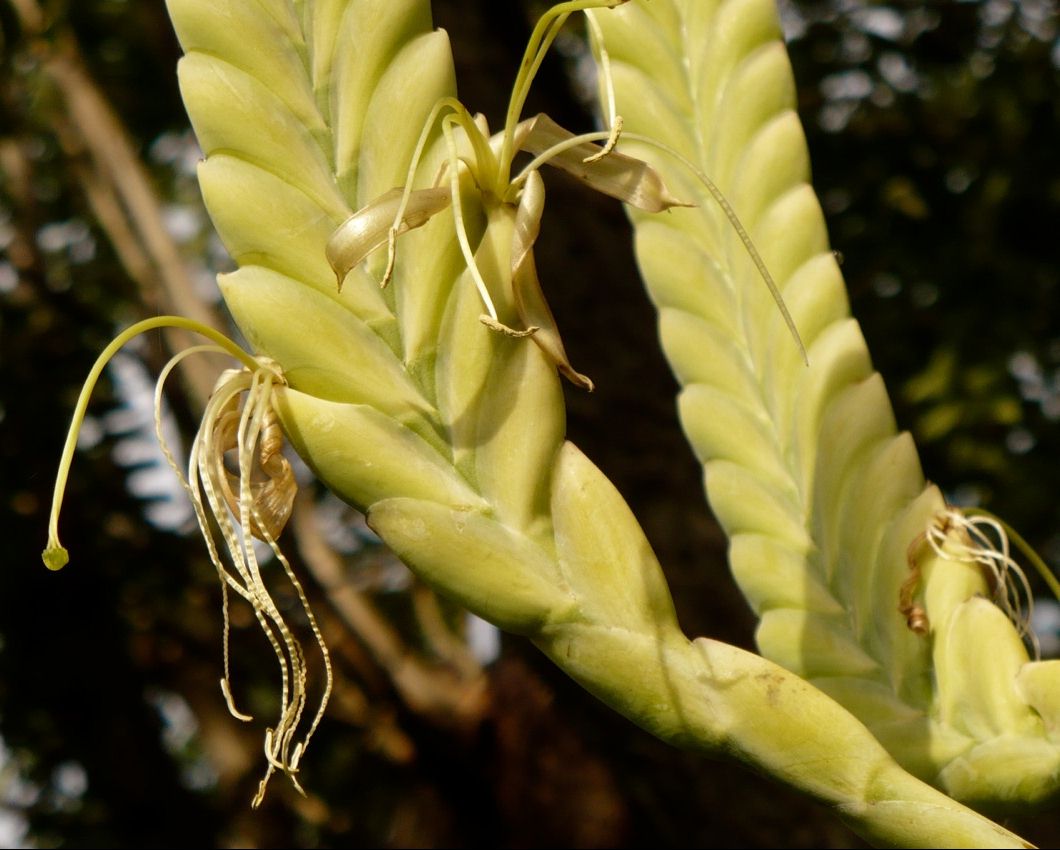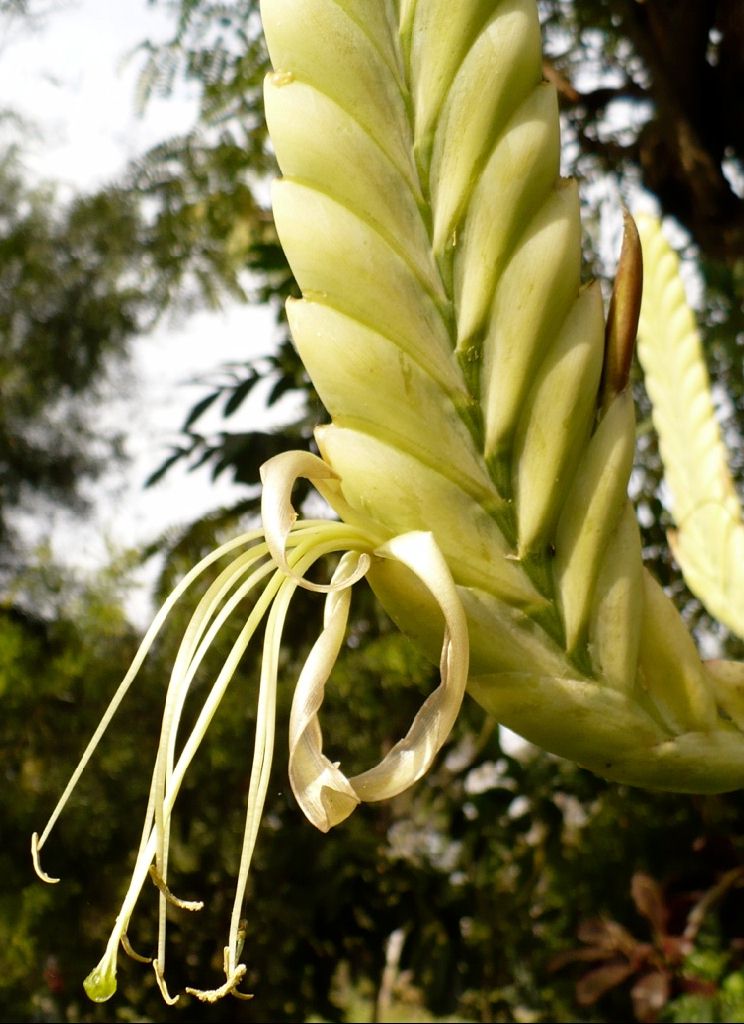 ---
Updated 20/03/17
---