Nidularium Miranda
Click thumbnails for full size, scaled to a new window.
---
Nidularium Miranda
Originally registered as variegated sport of N. innocentii from seed from Brazil by Jarka Rehak.
Now listed as cv. of N. 'Madonna'. (Modified 2009)
See 'Madonna' for all the details.
From BCR ... "sport of 'Madonna' - Butcher said: "Nina Rehak selected this as a variegated sport from 'Madonna' - by further selection the cultivar has developed into a stable variegate". Ref: Illawarra Bromeliad Society Newslink, July 2009 and Bromeletter 1997 4-7. - Discovered and named by J.& N. Rehak, after a Sydney suburb. From same seed batch as Nid. Madonna ex a North Shore, Sydney nursery, circa 1982/83. Central leaf variegation may extend into the inflorescence. Scape bracts change from white to deep pink."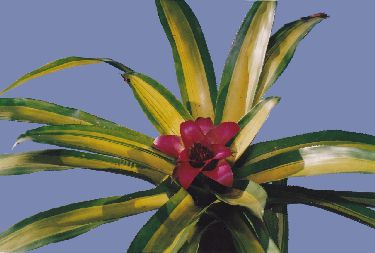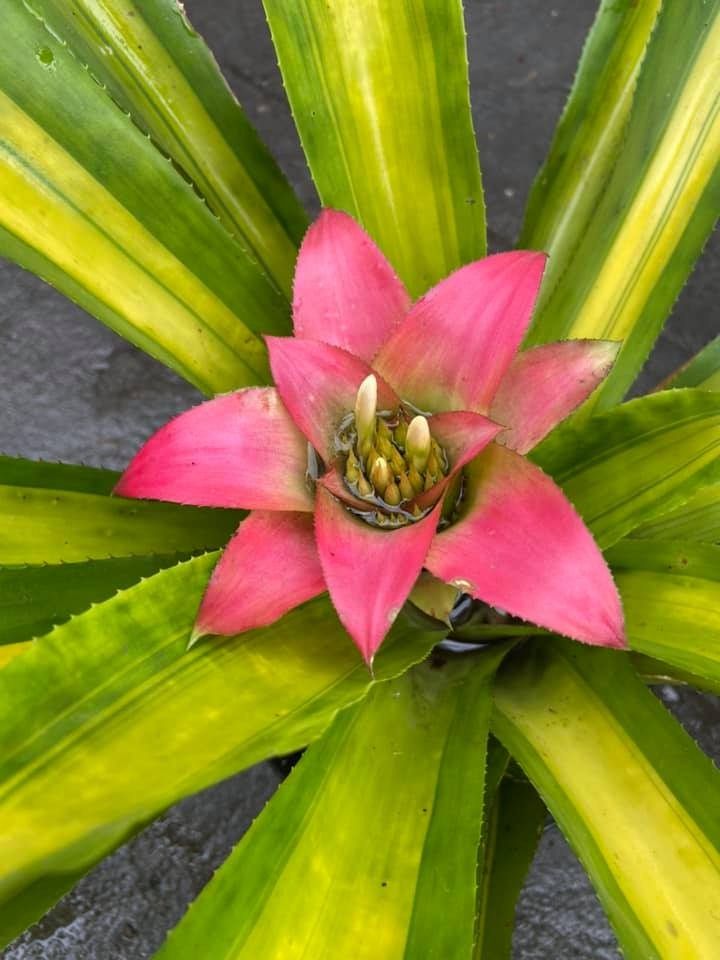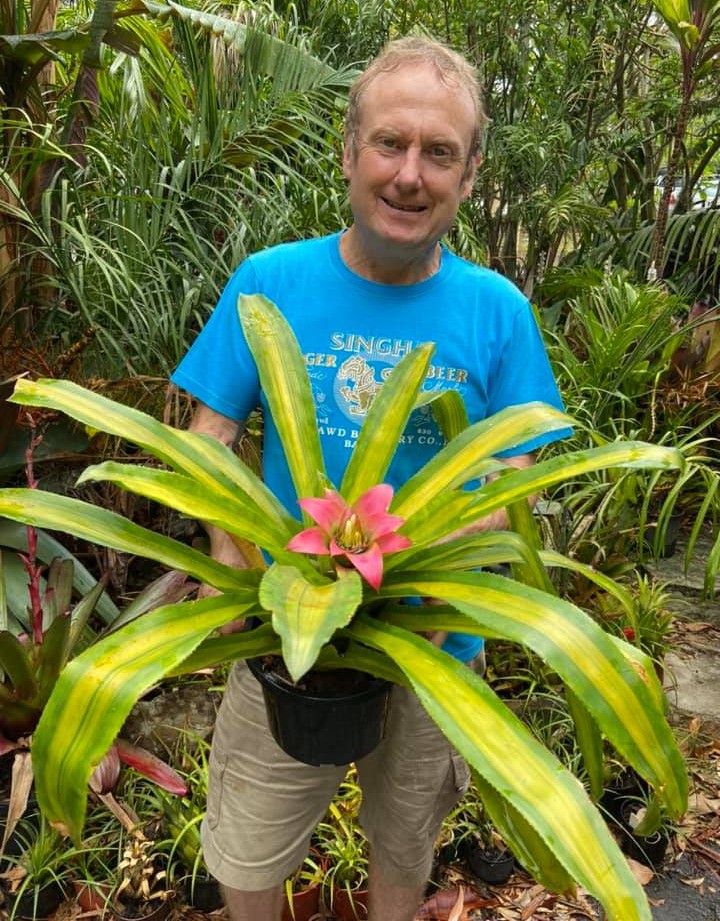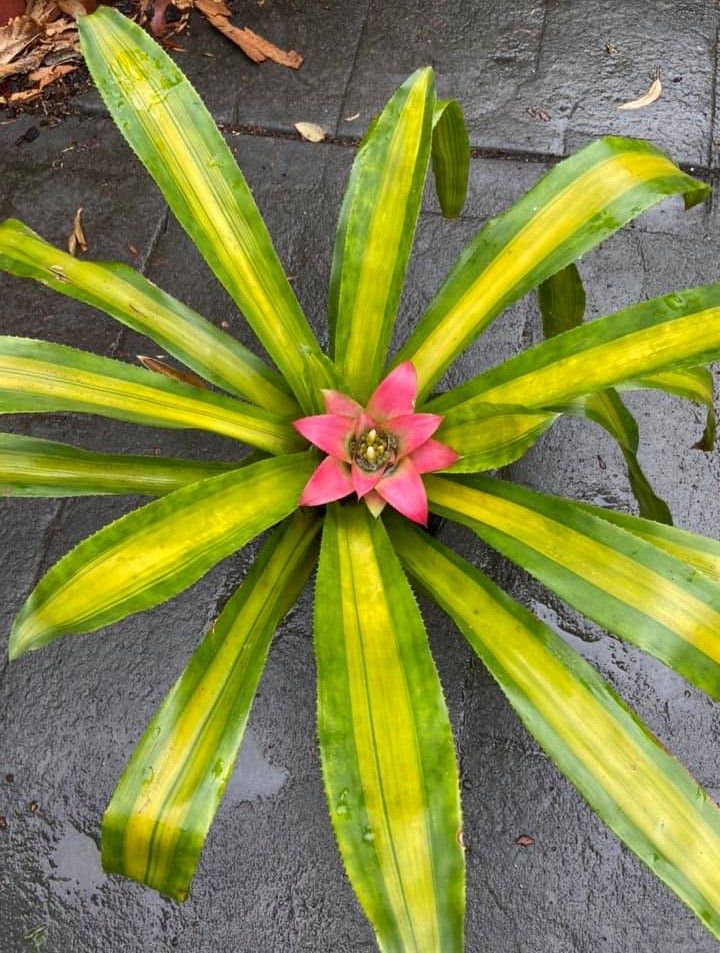 ---
Updated 19/08/21
---