Nidularium Madonna
Click thumbnails for full size, scaled to a new window.
---
Nidularium Madonna
cv. of unknown parentage - (Other cv. = 'Miranda'?) - Butcher said, "Grown from seed in NSW allegedly from Seidel circa 1980 - has suggestions of a large innocentii but has a scape 6" long - primary bracts start out white but become bright red at anthesis - white petals - the inflorescence threatens to fall over because the scape is so long". Ref: Illawarra Bromeliad Society Newslink, July 2009. - Discovered and named by J & N. Rehak, circa 1982-83 at a North Shore, Sydney AU nursery in uniform seed batch (ex A. Seidel, Brazil). Upright scape to 15cms. long, inflorescence 6cms. long. Sibling seedling with Nid. Miranda.
See notes below linking this plant to Wittrockia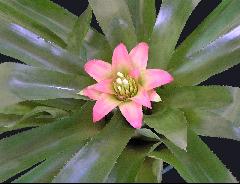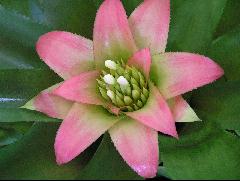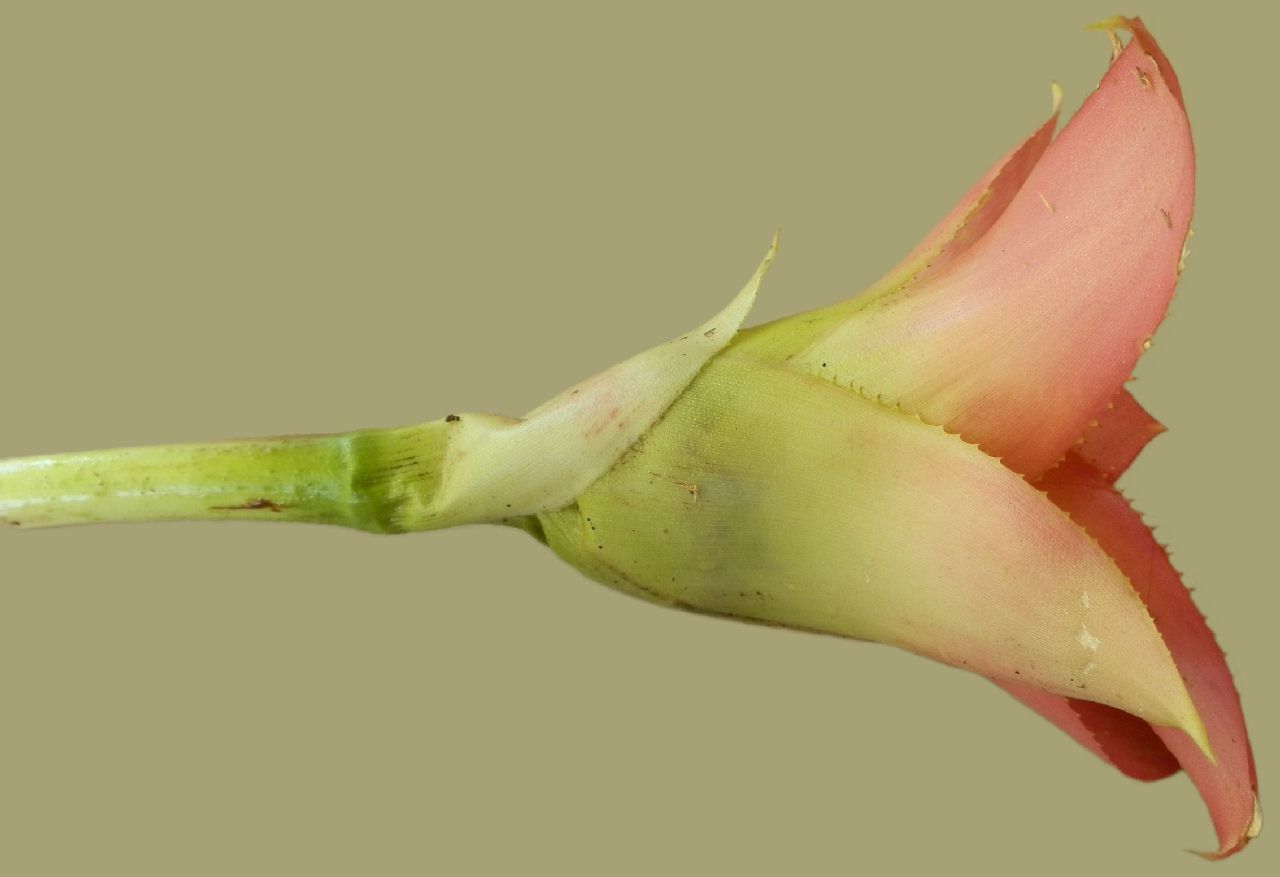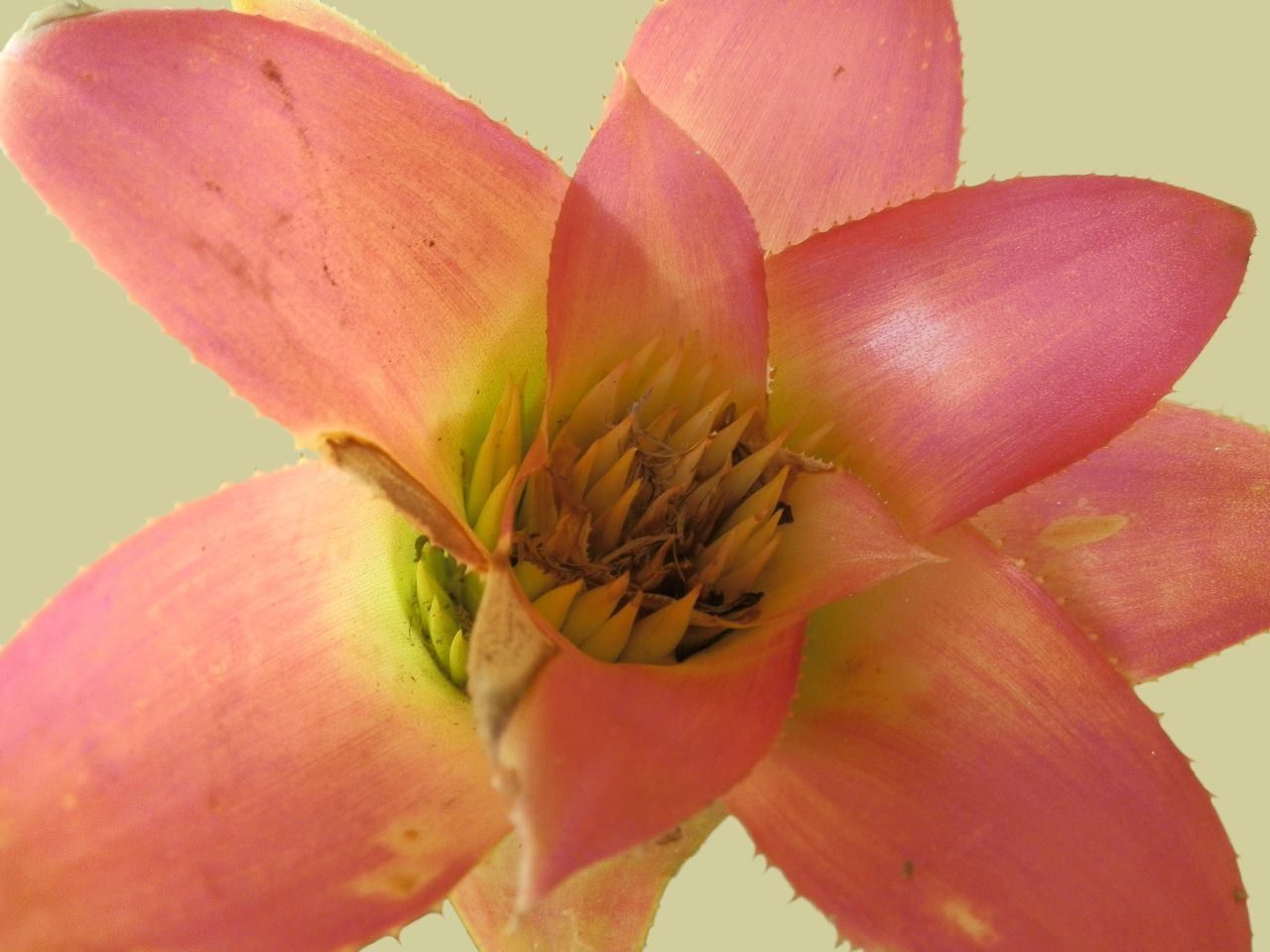 | | |
| --- | --- |
| Ken Woods, Sydney 01/07. | Ian Hook 01/13 as Unknown#81 ex. Rose Toohey ex. Marjorie McNammara. |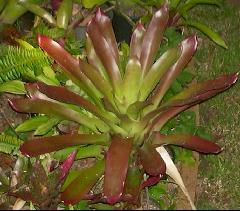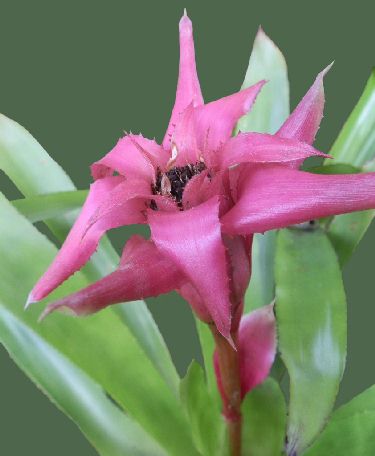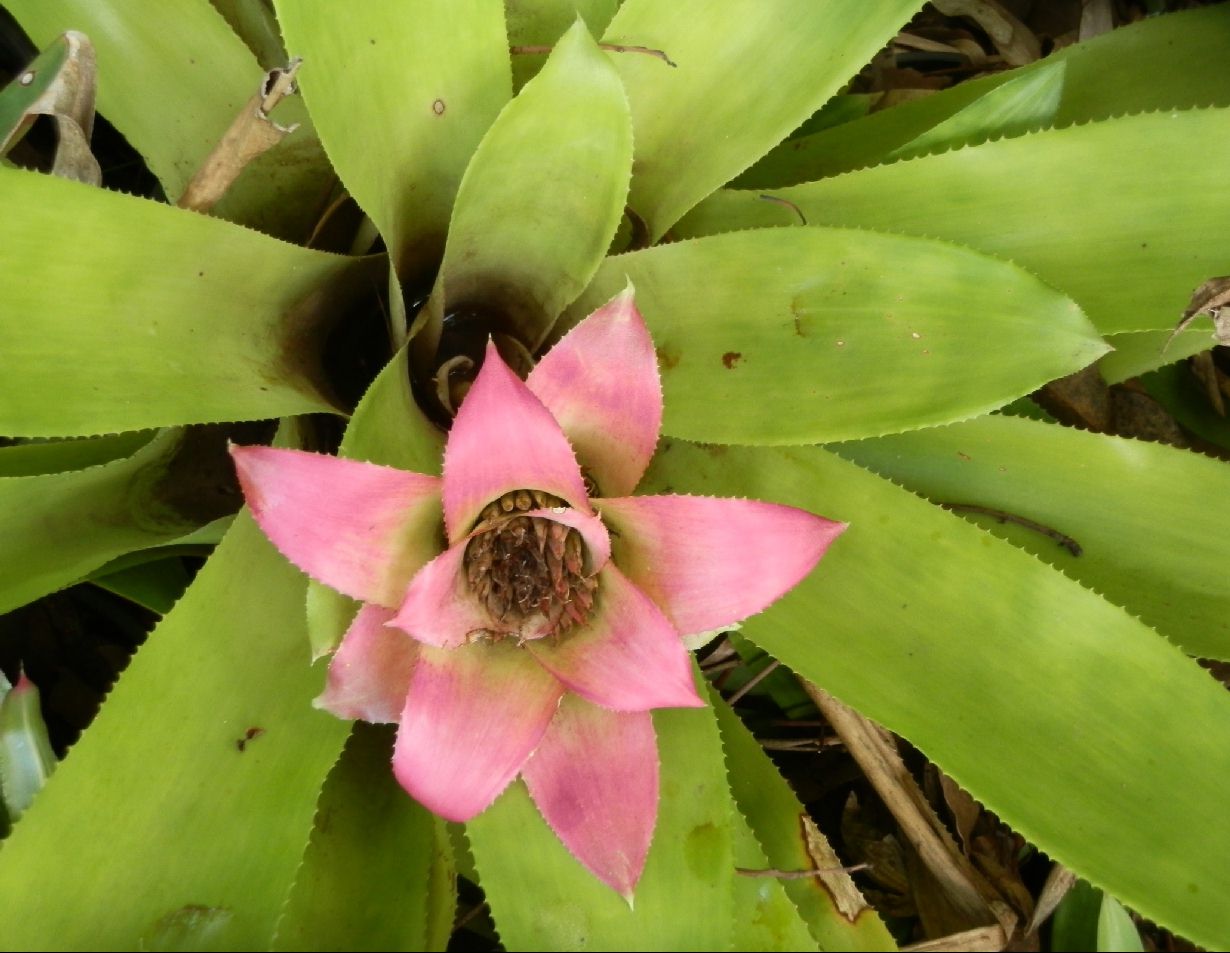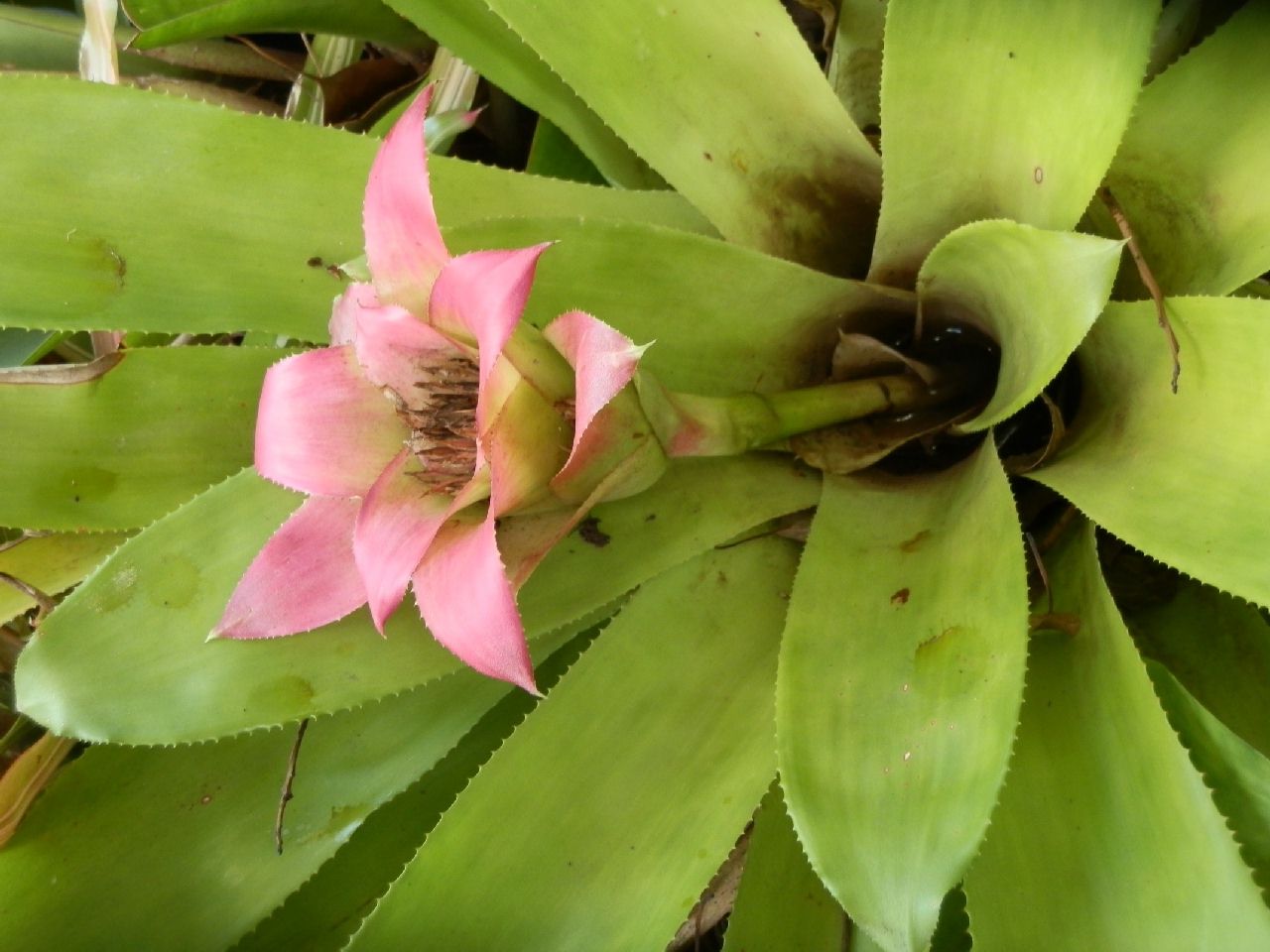 | | | |
| --- | --- | --- |
| Ian Hook 10/07 | Ian Hook 06/13 | Ian Hook 02/20 as Wit. cyathiformis * |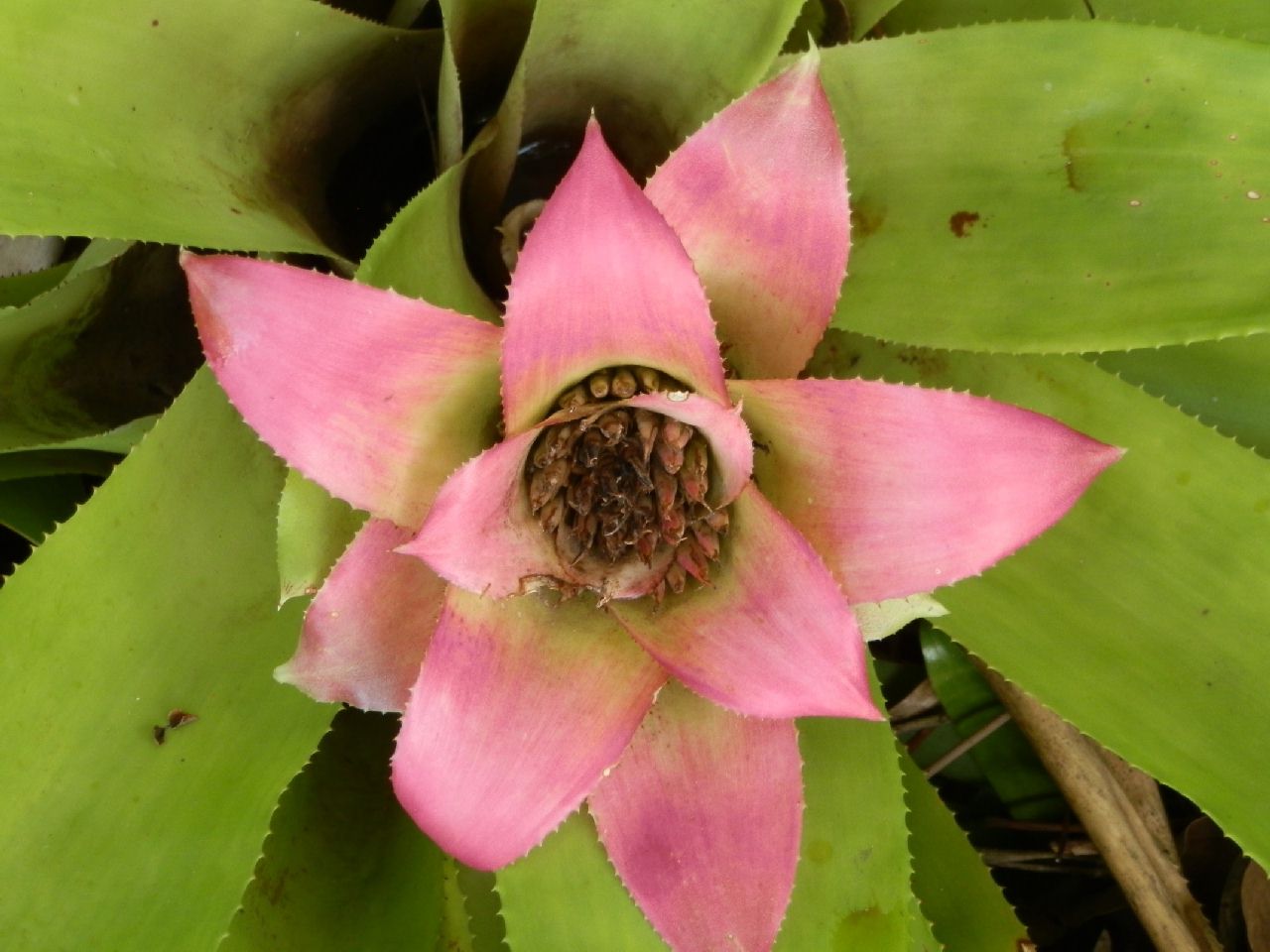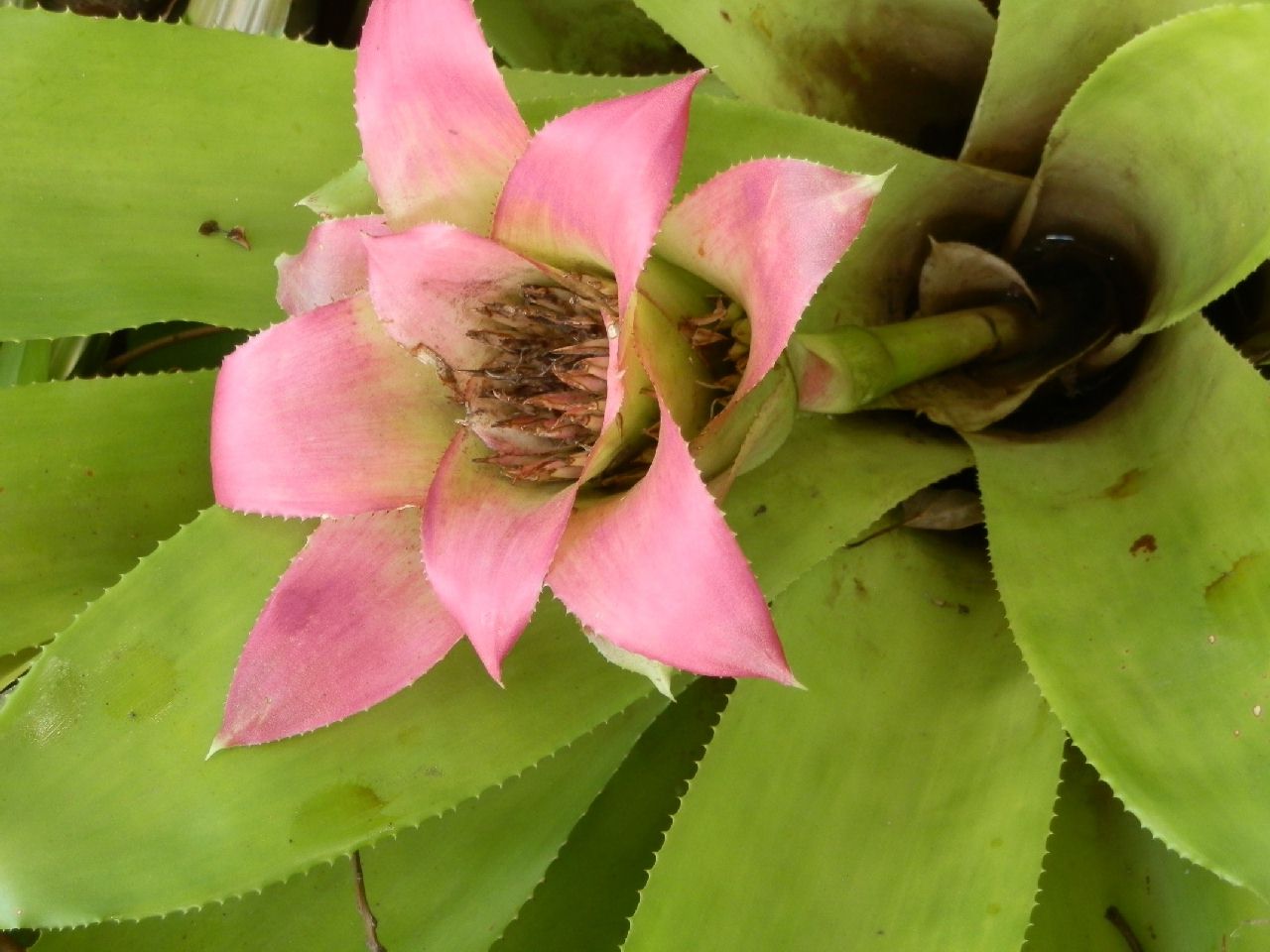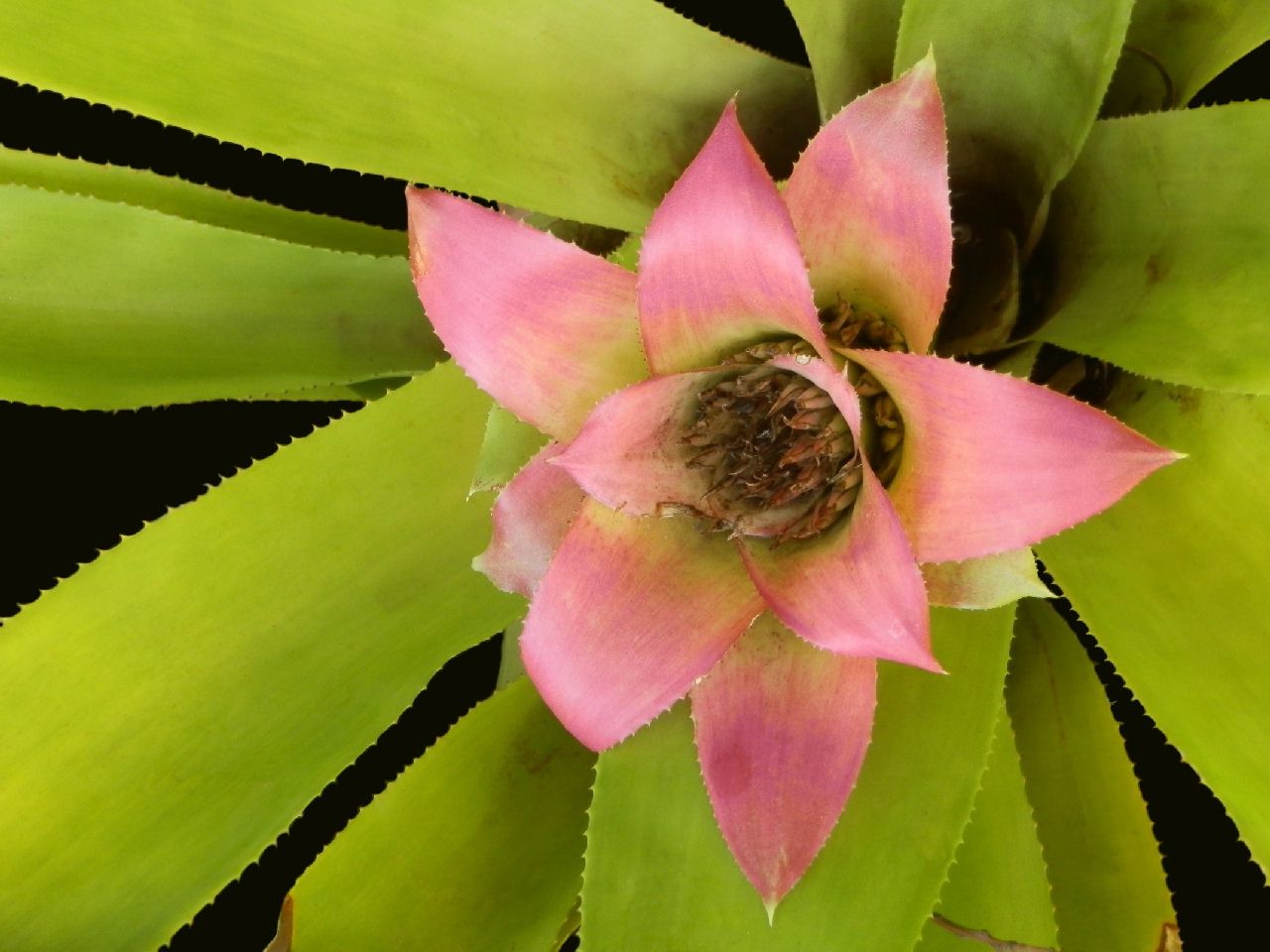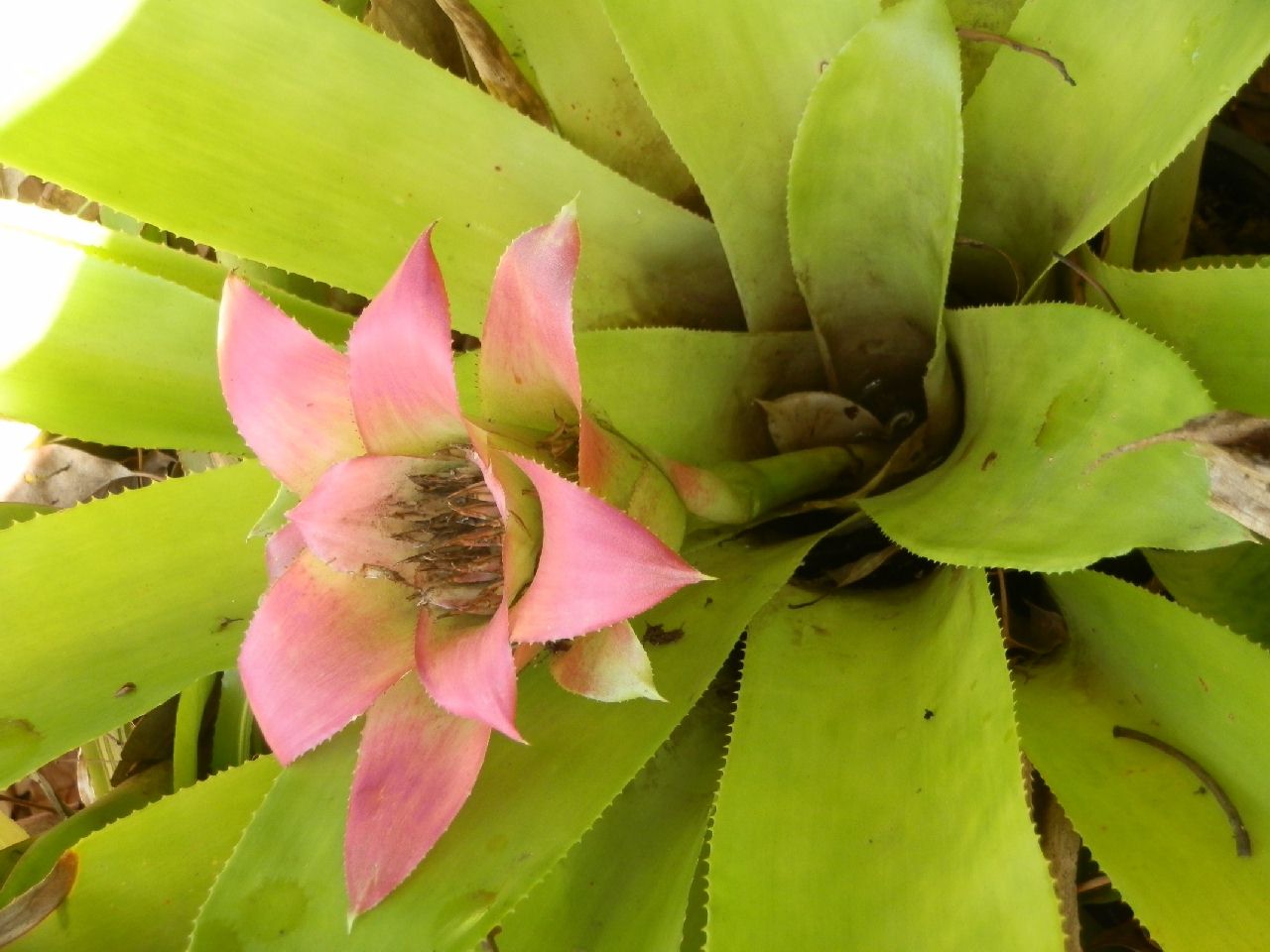 Ian Hook 02/20 as Wittrockia cyathiformis *

* Ian Hook ... Obtained from Bert Plemback Jan 2007 as Cannistrum cyathiform(). Bert was a Sydney collector circa. 1970 onwards and would have traded plants with both Ruby Ryde, Jarka Rehak and Ken Woods. The Taxon list told me that Cannistrum cyathiform(e) (Vell.) Mez. was transferred to Wittrockia cyathiformis. <2007 Ken Woods had changed his label to Nidularium Madonna.

Nidularium 'Madonna' named by Jarka Rehak before 1997
Grown from seed in NSW allegedly from Seidel circa 1980 - has suggestions of a large Nid. innocentii but has a scape 15cm long - primary bracts start out white but become bright red at anthesis - white petals - the inflorescence threatens to fall over because the scape is so long".

Part of article by D. Butcher in Bromeletter 15(4): 7. 1997
While at Gympie I was presented with a plant that had come all the way from the Rehaks in Sydney just for me. It was Nidularium 'Miranda' which has quite persistent variegations. I was also given more details on the mysterious Nidularium 'Madonna'.
A few weeks back, that Nidularium specialist Ruby Ryde showed me a non-variegated plant called 'Madonna' which had her puzzled. Where did the name come from'? Was it a species in disguise? The inflorescence was well above the leaf rosette and with a brolly to protect me from the Sydney rain I took its photo. Meantime, back in Adelaide, we had this plant which we had been given by the Rehaks, coming into flower. The inflorescence was deep in the leaf rosette and the primary bracts were WHITE. This was exciting stuff!
As the inflorescence rose, its colour became rose too!. At flowering time the long petals were white and the primary bracts bright red with the inflorescence threatening to fall over because the scape was so long! I showed this phenomenon to Maurie Kellett (Melbourne) and he suggested there was a hint of Canistrum.
Please note that when I have a problem I call in all the experts because Ruby Ryde was personally shown this phenomenon too. She confirmed my suspicions that it was the same as her Nidularium 'Madonna'. The Rehaks have confirmed that Nidularium 'Miranda' had been selected for its potential variegation and with selective breeding this had become quite stable. It would appear that 'Madonna' was from the same seed batch ('? grex).

We now treat 'Miranda' as a variegated sport of 'Madonna' but the imported seed from Seidel remains a mystery.

Addendum May 2009
It seems that in 1982/3 Jarka Rehak stumbled across a slightly variegated plant in a large batch of look alike plants at a nursery thought to be Amazon Plants. It is known that in this period this Company did import seed from Seidel. Nobody realised at that time, any seed from Seidel was likely to be hybrid seed because no precautions were taken to control the actions of butterflies or hummingbirds. Because Seidel basic stock was species, any seed would probably have been F1 hybrid and looking very similar even if somewhere between both parents! This slightly variegated plant produced 5 offsets, all slightly variegated.
Three were retained but one went to Robert Larnach, which now seems to be a dead end and one went to Peter Waters in New Zealand, which has remained dormant until referred to as being a possible Wittrockia in the NZ Journal in 2009
Neither 'Miranda' (named after the suburb where the Rehaks live) nor 'Madonna' (named after the emerging white primary bracts?) have been formally registered but were 'grandfathered' into the Checklist of Australian hybrids in 1993 and then into the World wide Registration system in 1998 with expanded details.
As mentioned above, there was a suggestion that the genus Canistrum might have been involved and this included advice from Robert Larnach and Bill Morris. At that time the concept of this genus was based on Lyman Smith's ideas. A check of what this was, makes interesting reading. Checking these species names against my current 'Names and Synonyms' data base on http://www.bromeliad.org.au will show where these species have been transferred to. To which species did those three allude to?
In 1993 this plant was referred to Elton Leme in Brisbane who said it was a Nidularium and at this Conference it will be remembered that Elton started telling us about the way he saw the Nidularioid group! As you will see from the above, we did not get a plant until 1997.
I am happy to treat this Cultivar as being a Nidularium even though those across the Tasman consider it may be a Wittrockia. Their belief is based on the fact that it has what I call 'Gerry's Whiskers'. Regrettably 'Gerry's Whiskers' also appear in other 'species' in Nidularioids. In case you are wondering what 'Gerry's Whiskers' are, they are bristle-like hairs that you sometimes find on offsets in this group. Next time you are removing offsets, look out for them. This phenomenon seems to interest some growers but not taxonomists! These whiskers occur in a plant called Nidularium 'Francois Spae' in New Zealand but whose photo Gerry used and said came from 'Madonna'!!!!.

When you do have problems of trying to work out what genus your plant belongs to in this group you should use the key that Elton Leme came up with after his monumental work on this group.
As I said before, I am happy with Nidularium in this case.
---
Updated 28/06/20
---