was Tillandsia triglochinoides
now Lemeltonia triglochinoides (See DD02/17: for all new (DNA resolved) species & Cultivars.)
Click thumbnails for full size, scaled to a new window.
---
Lemeltonia triglochinoides Ron Jell ... "This is my first flowering of this plant, which I do not remember seeing before in flower in other collections. I don't know how common it is here, but on looking it up, I note that UD had posted photos in April 2000. So it may be quite common and in many collections."
Peter Tristram ... "This is a neat little species and damned hard to photograph - well done and well grown! There are a few forms of it around, varying mainly in size and the angle of dip of the spike. With a flower like that you'd expect a genus change too - Lemeltonia now, along with the others in that little group: dodsonii, acostasolisii, narthecioides, scaligera, cornuta and monadelpha. Most of these are fragrant as well."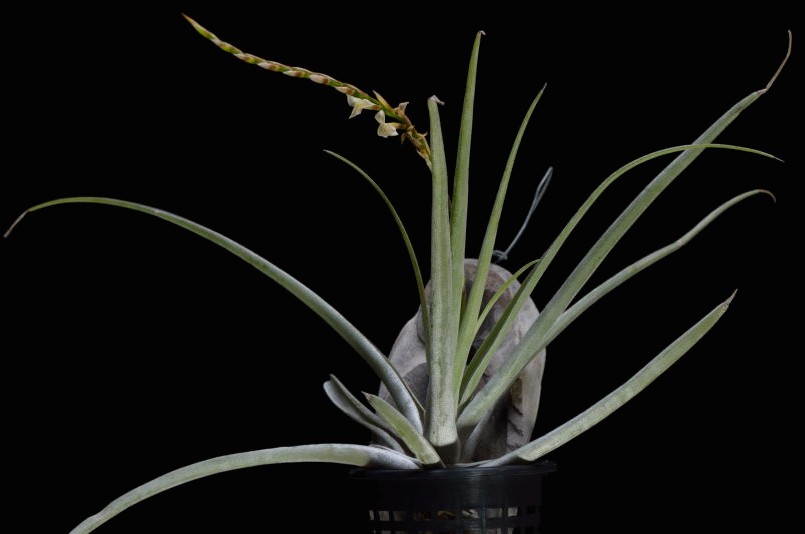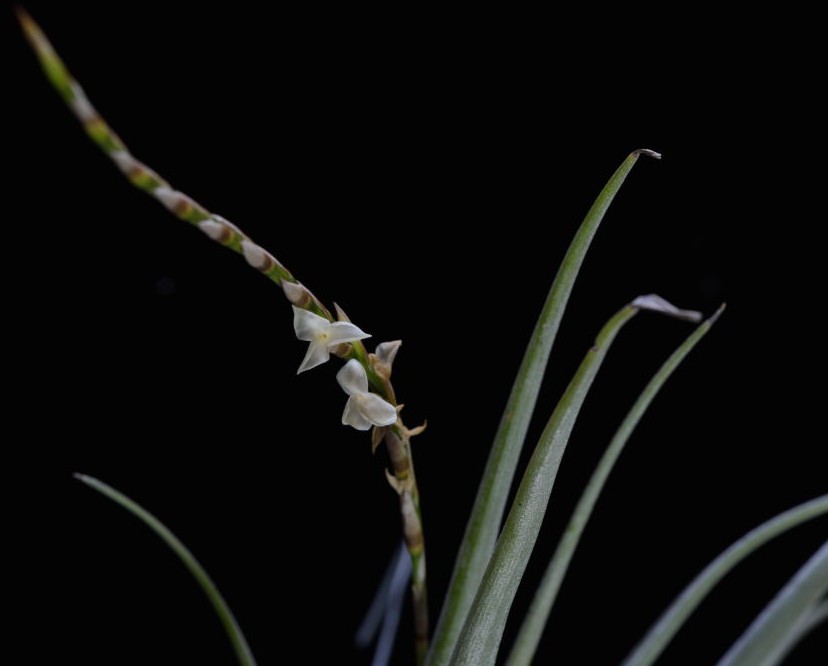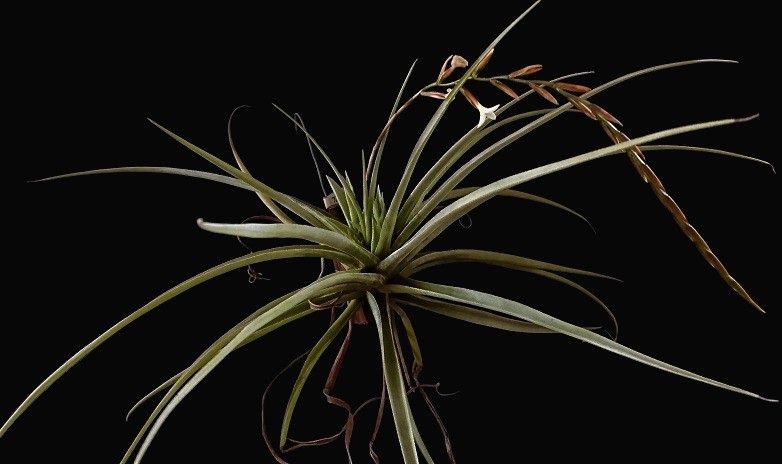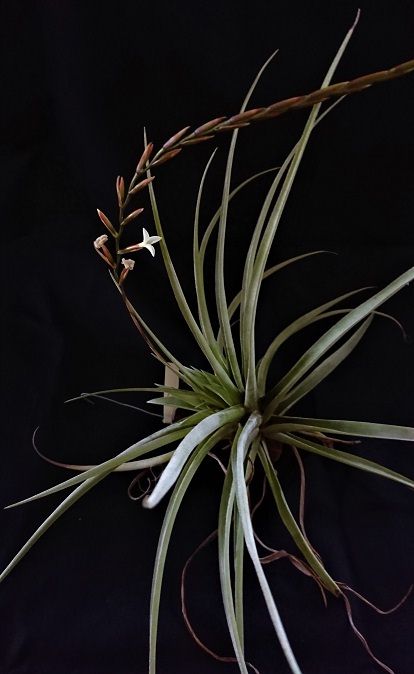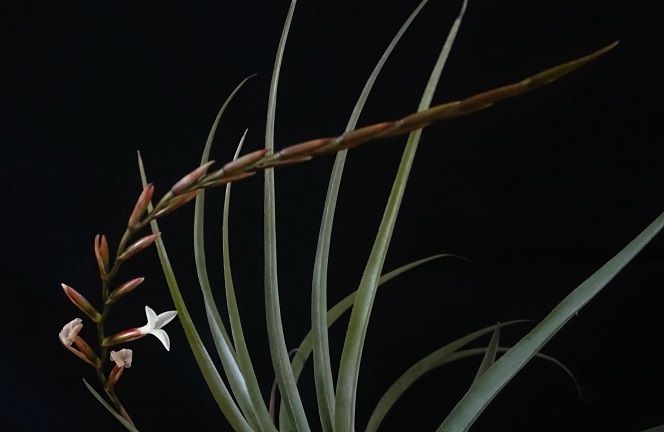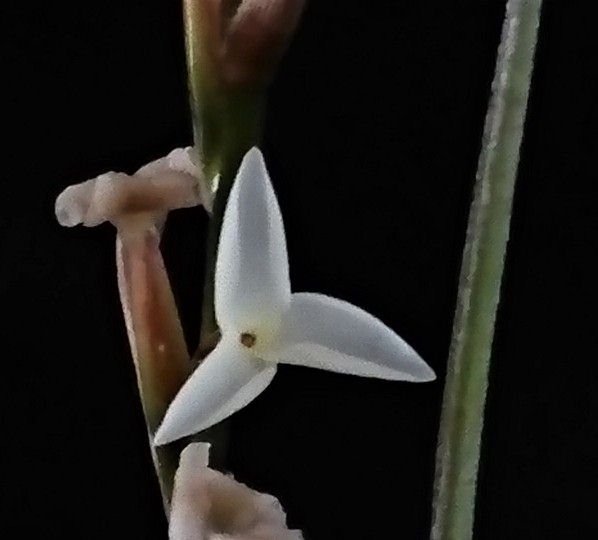 ---
Updated 01/02/18
---