was Tillandsia dodsonii
now Lemeltonia dodsonii (See DD02/17: for all new (DNA resolved) species & Cultivars.)

Click thumbnails for full size, scaled to a new window.
---
Lemeltonia dodsonii
Species Ecuador. Long pendent inflorescence. Perfumed.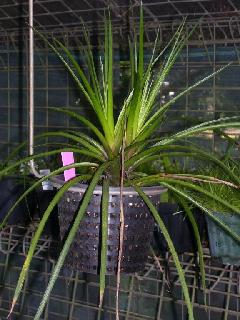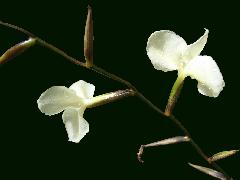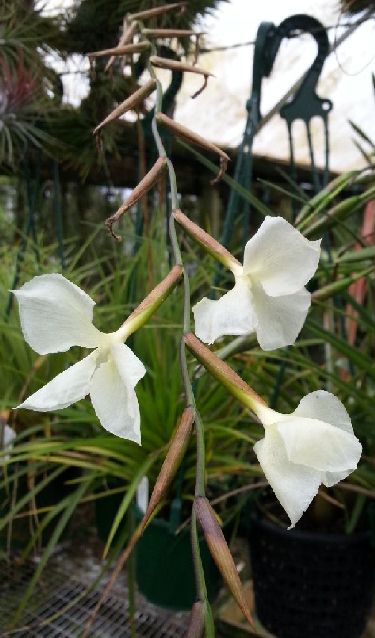 | | | |
| --- | --- | --- |
| Ross Little 03/10. | Peter Tristram 03/10. | Chris Larson 08/13. |
Starting with a question to the Tillandsia discussion group...
Justin Lee - "Hello all, anyone growing Tillandsia dodsonii well? I was wondering if it grows better as a mounted specimen or potted? Also is it a lover of strong light or not?"
Andrew Flower - "Mine are quite happy potted, down at ground level ie., quite low light."
Barry Genn - "I am happy with the way it grows for me in Brisbane on a mount and in quite strong light. It puts out plenty of roots and pups well, just about finished flowering now, I think it likes humidity."
Peter Tristram - I grow dodsonii both ways now (having seen Barry's enviable conditions) and no problem with either, though the potted ones give more pups usually (and grow out of the pot then hang upside down when in bloom). Likes warm, humid conditions and seems to do best in bright indirect light. It's not easy to photograph without a sophisticated studio like Bertie's. Here's one I took a few years back. P.S. Feed it too."
Ross Little - "I have been growing a T. dodsonii in a vanda pot for over 12mths, it flowered this past season & pupping, in northern NSW, gets afternoon sun only through 70% s/mesh, seems happy."
Derek Butcher - "I would not recommend it for Adelaide unless you had a cool house like Len Colgan has built. Even so, Len is having challenges."
Peter Tristram - "I would reckon Adelaide's water would be a major problem for many of the more mesic species (it was all right over here!) though dodsonii and other similar species like monadelpha, scaligera, triglochinoides and narthecioides seem pretty hardy under a variety of conditions. T. acosta-solisii (attached) is far trickier I find, like cornuta, though I haven't been game to experiment with them yet.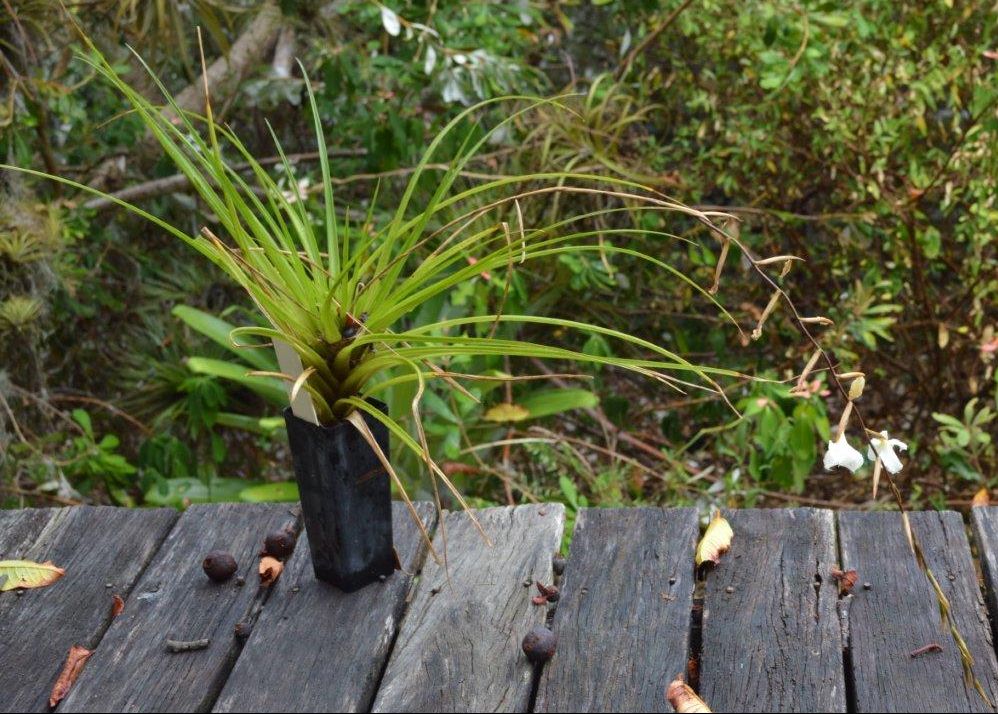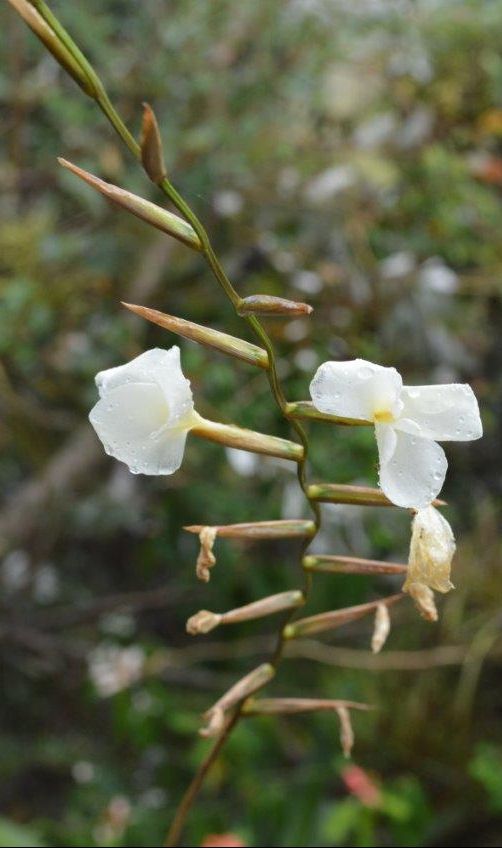 ---
Updated 15/05/19
---