Fosterella rusbyi (formerly elata)
Click thumbnails for full size, scaled to a new window.
---
Fosterella rusbyi (formerly elata)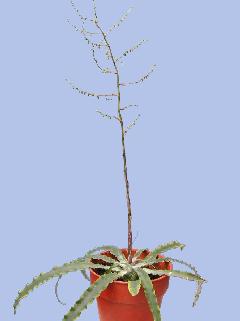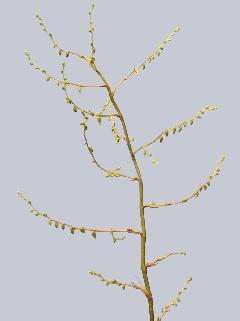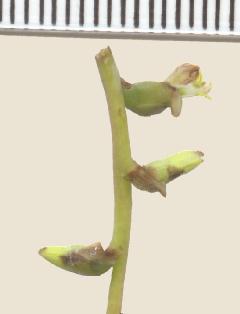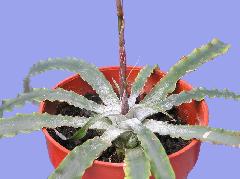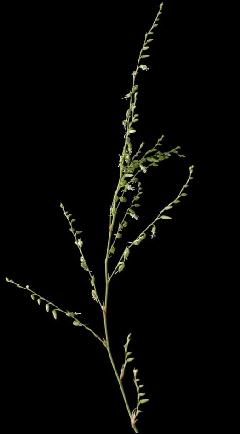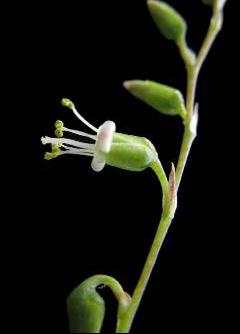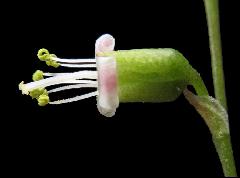 Notes from Derek Butcher on this plant....
"The saga of the rare Fosterella has been resolved! In our last Gazette you may remember Corky's plant which I felt could be Fosterella vasquezii and I was waiting for it to flower! It must be a week ago when I returned home to find this plant on my doorstep with a little note telling me all what Corky knows about Fosterella. It was in flower! Remember the petals are 7 mm long so you have to get up close and cuddly.
If we went purely on leaf width which is what I did initially at 2cm wide this leads to F. vasquezii but when you looked at the flower and saw the sepal had a red tip you could see we had a depauperate F. elata.
If you can remember a couple of years ago Len Colgan got some ex-frozen seed from Heidelberg University in Germany. These would be the only plants of F. elata in Australia and we can thank Maureen Hick for getting the seed to germinate. The plant is about 40cm in diameter and has wavy dark green leaves with lighter edges and near the centre of the plant these are covered on the top with silvery trichomes making them glisten. These trichomes seem to repel water rather than absorb in similar fashion to Cryptanthus. An attractive plant even when not in flower and if you appreciate Gypsophila flowers then you will not be disappointed with the graceful flower spikes."

---
Updated 30/12/09
---