Bromelia balansae
Click thumbnails for full size, scaled to a new window.
---
Bromelia balansae
Note :From Harry Luther, via Derek Butcher, BSI Cultivar Registrar..
"Bromelia sylvicola is frequently, but wrongly, labelled as Bromelia balansae in Australia and USA.
sylvicola has maroon petals with a white edge, and the plant in flower is a metre or so tall and the leaf rosette is 1 to 2 metres in diameter.
balansae has violet petals with white edge and is much bigger. With the plant reaching nearly 2 metres tall with leaves 4 to 7 metres long!"

Alternately, Derek Butcher thinks that many plants labelled B. balansae in Australia are actually B. serra.
See DD1209b for analysis of this mix-up.
Also note that if grown in a pot, or in diverse climatic areas, size may not be a good distinguishing feature.

The following photos are courtesy of Kerry Tate, taken at Selby Botanic Gardens, Florida, August 2010.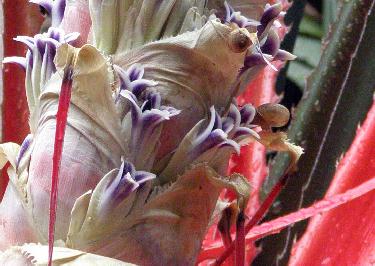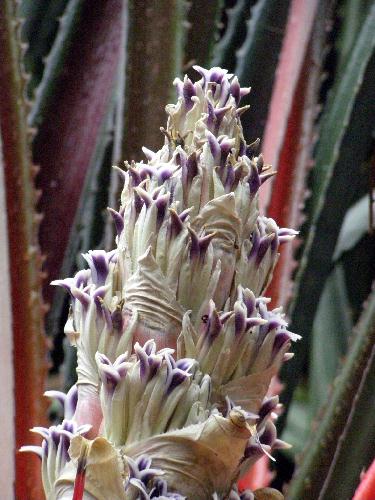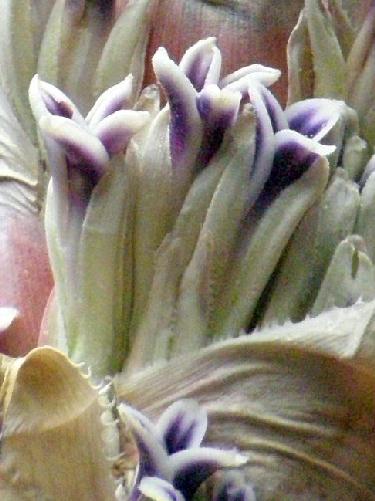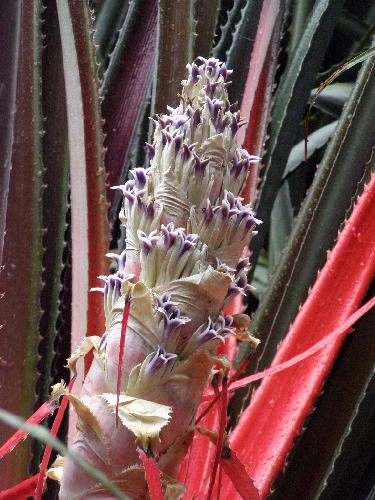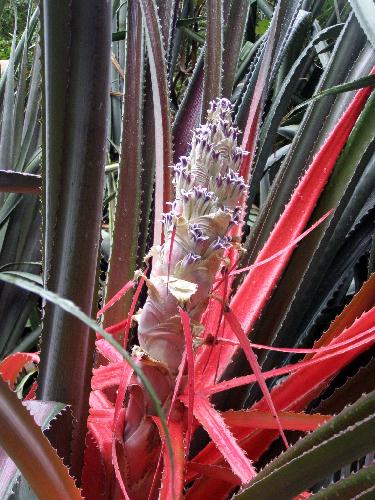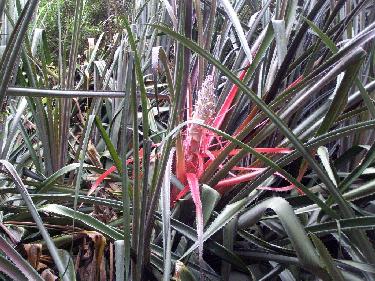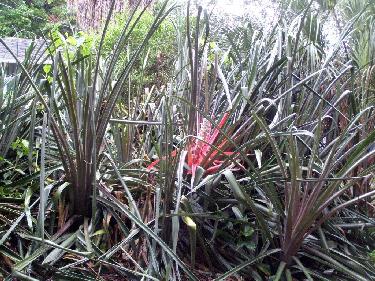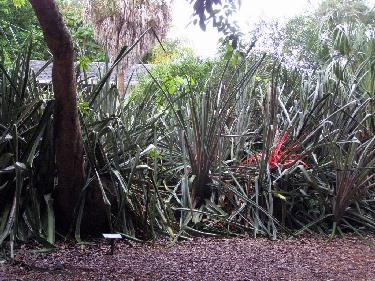 Hi Unc and Ian,
Seeing as there has been much contention over Bromelia balansae, and what we grow in Australia, I thought you might both be interested in these images. They were taken by me at Selby Botanic Gardens, Florida, in August 2010, on my recent U.S. trip. This clump, labeled as Bromelia balansae, was HUGE! I estimate the clump was between 2 and 3 metres high, and mega metres wide. As you can see, the leaves of each plant overlap within the clump - but I would estimate that the longest leaves of the most established plants were easily between 4 and 7 metres long. The photographed colour of the petals on the flowering plant is true to life.

Like many Aussies, I grow the furphy balansae (sylvicola/pinguin?) - and have seen several with the same questionable name of balansae grown in Australia - but none come close in size to this scary, spiky monster at Selby! Although Bruce Holst kindly gave me a personal tour of the private green houses at Selby, he let me run free by myself in the public gardens. Hence, I was on my "Pat Malone" when wandering around happily photographing, and had no-one to place in the photo to show a sense of scale next to the massive clump. In fact, the staff forgot I was there and I nearly got locked in for the night...but that's another story.

Has the jury decided on the correct name of the commonly-grown "Bromelia (NOT) balansae" in Aust. yet? Is it sylvicola, or pinguin, or ??

Cheers, Kerry
---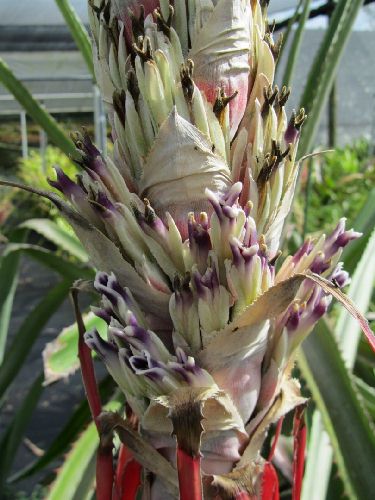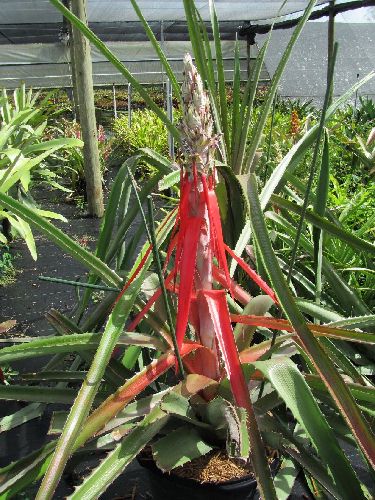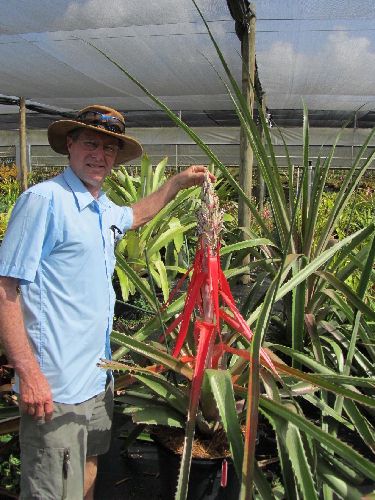 Bromelia balansae, Peter Tristram 02/14 at Tropiflora.
---
Updated 04/09/14
---