Alcantarea Grubski's regina
Click thumbnails for full size, scaled to a new window.
---
Alcantarea Pending
These page will be used as a "clearing house" of Alcantarea pictures and accompanying notes in an attempt to fix names to individual plants. See "explanation" link for background.
Even probable "species" will be temporarily listed here, with temporary names, to give access to experts from around the world.
---
Alcantarea Grubski's regina
These have been photographed by Ken Woods in Mark Grubski's shade house, December 2006.
The longest spikes had reached the ceiling, "3 or 4 meters" according to Ken.
But there seems some question whether they really are regina, and we would very much appreciate other peoples opinion.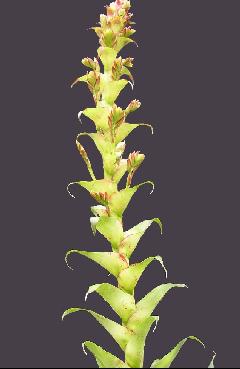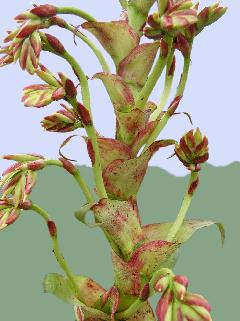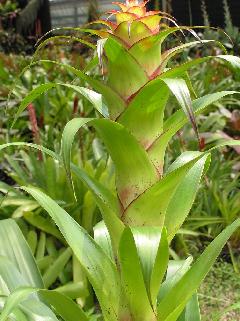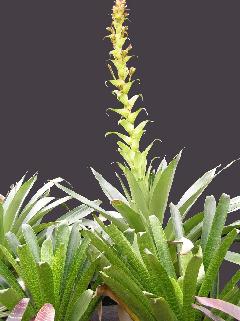 ---
Updated 26/12/06
---