Aechmea ampla
Click thumbnails for full size, scaled to a new window.
---
Aechmea ampla
Species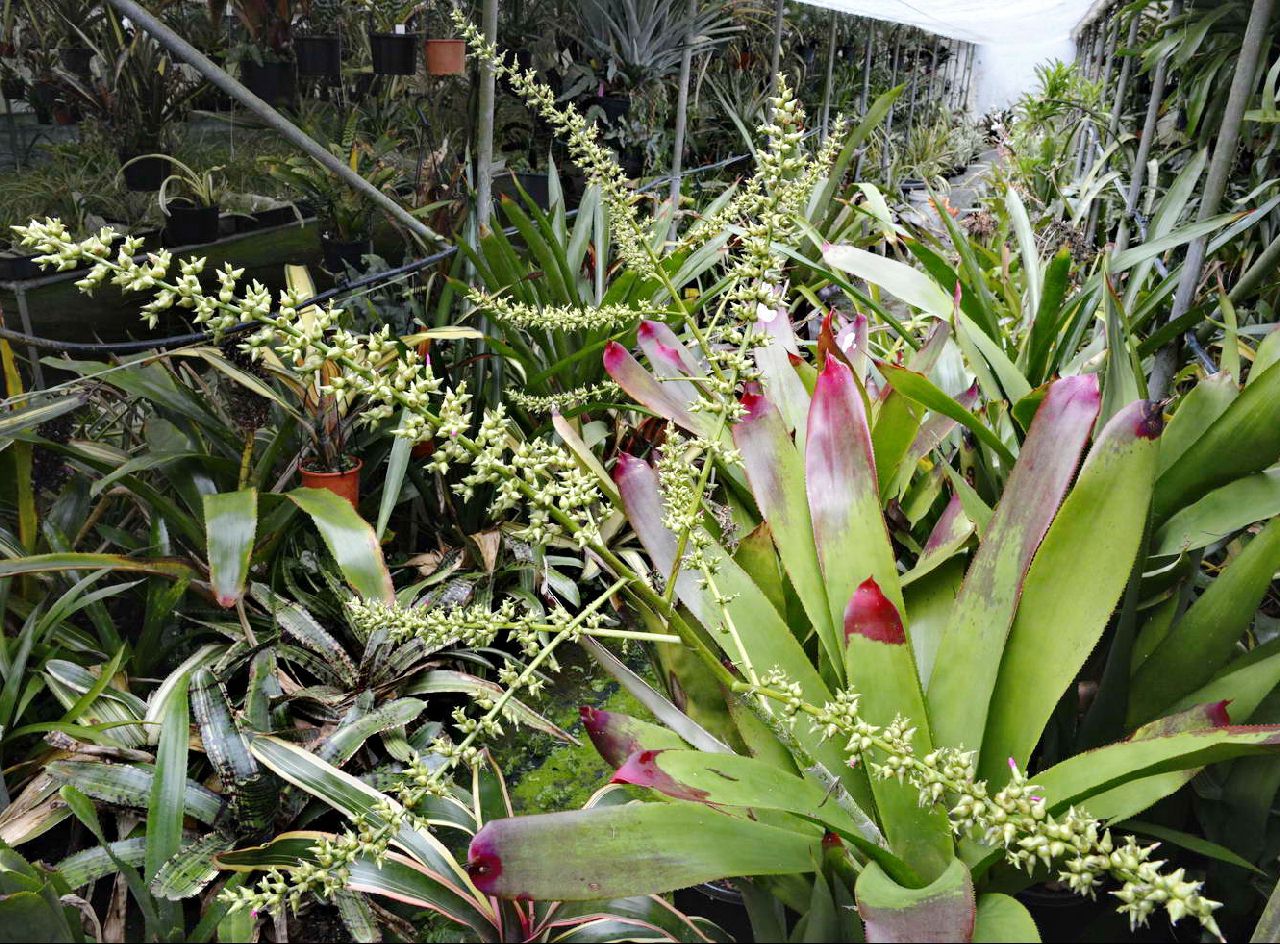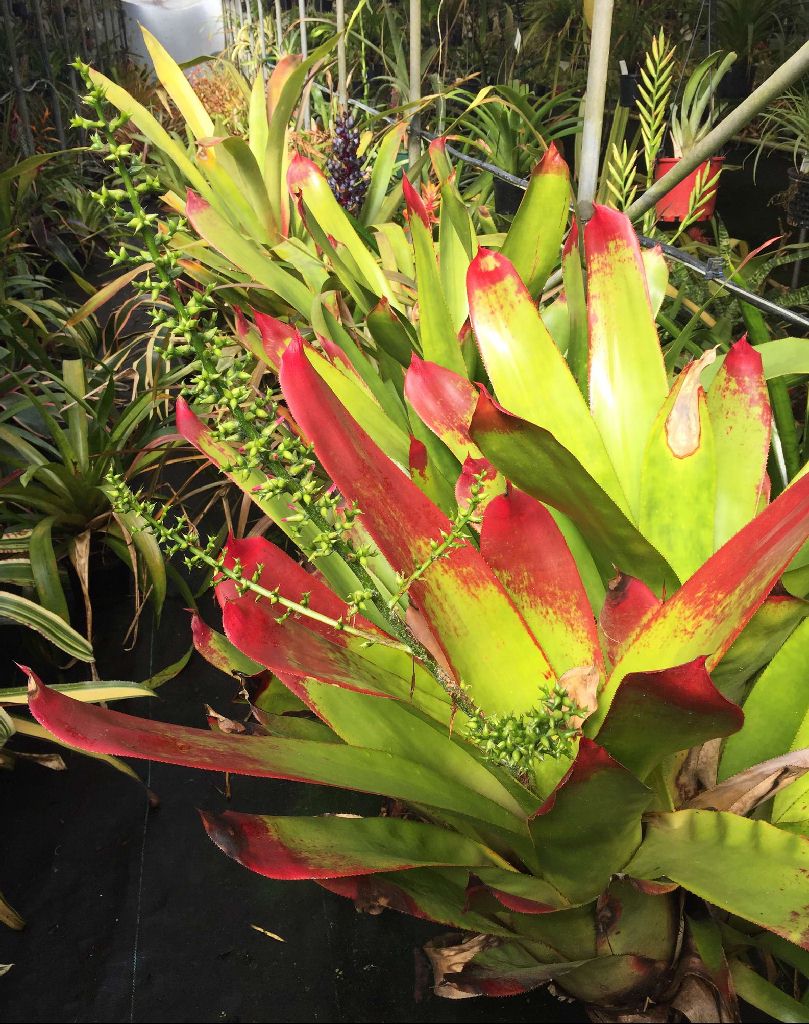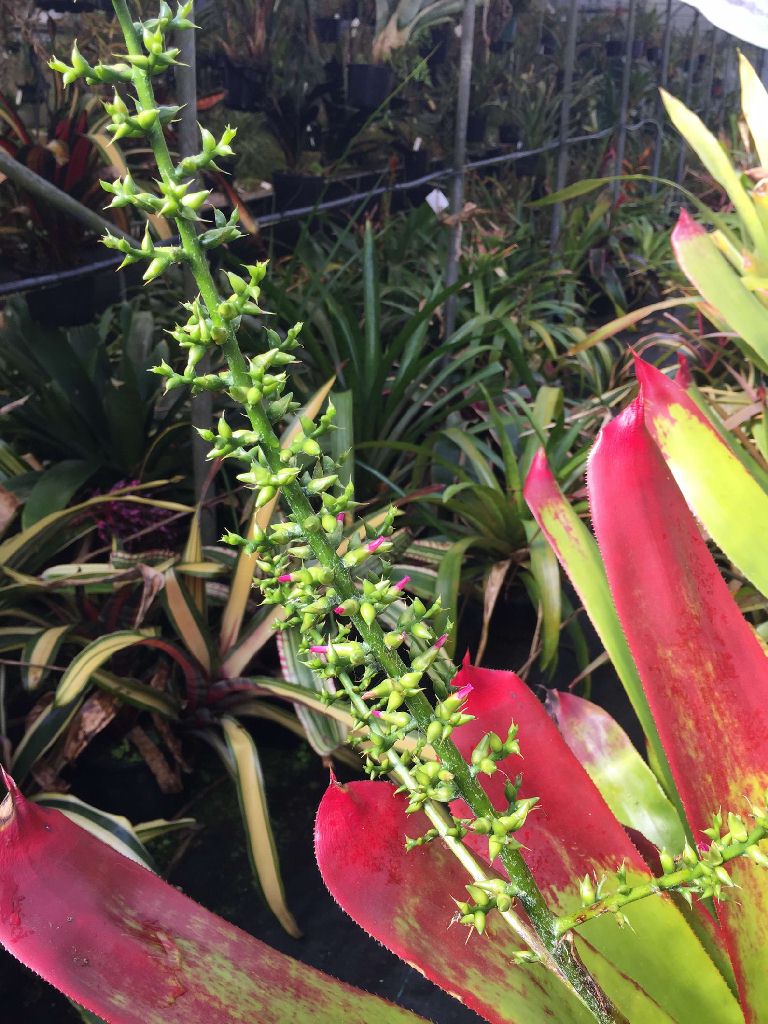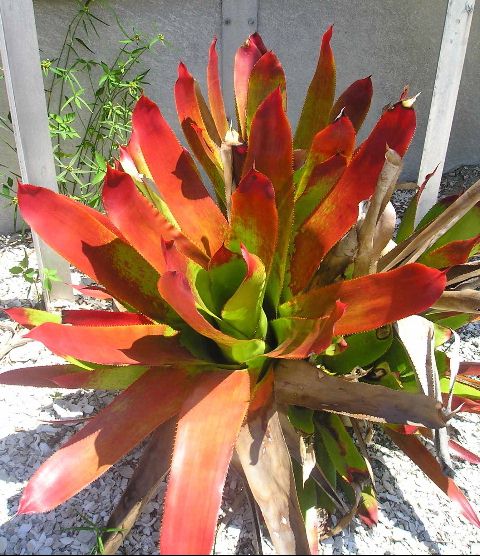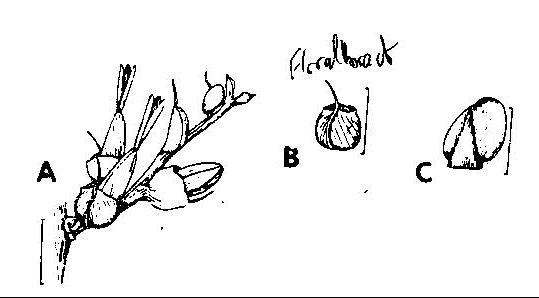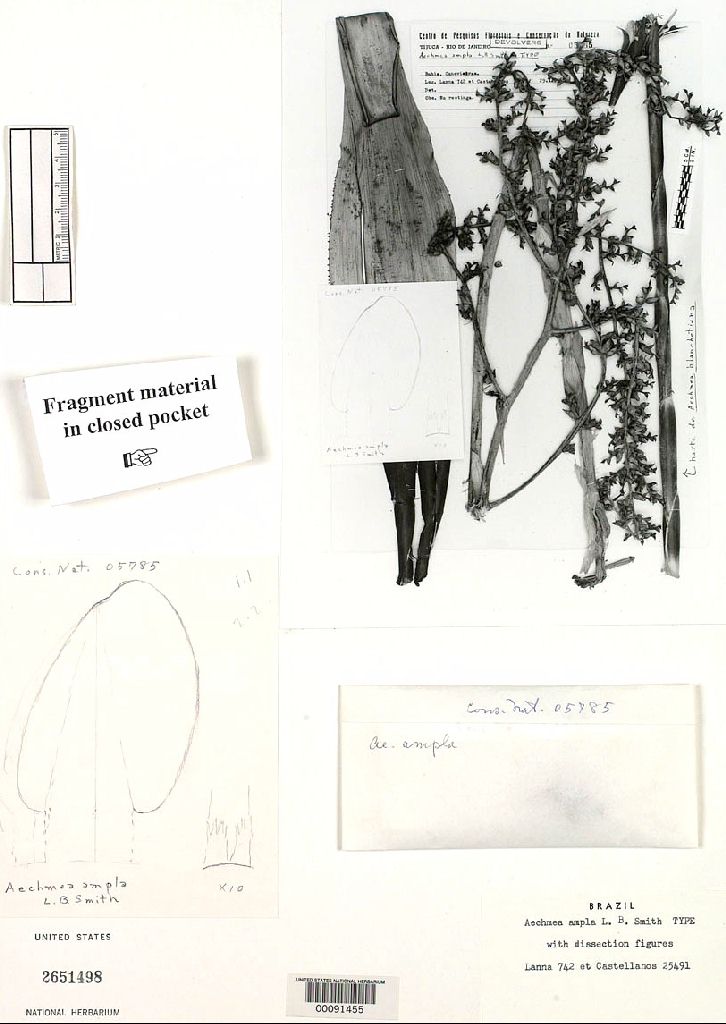 | | | |
| --- | --- | --- |
| Bruce Dunstan | Drawing | Herbarium |

Aechmea ampla L. B. Smith, Phytologia 24: 433, pl. 2, figs. 5-7.
Ae. paniculata R. & P. atque Ae. huebneri Harms affinis, a priore axibus lanatis, petalis minoribus, a posteriore inflorescentia anpla, a ambobus foliorum spinis parvis distinguenda.
Desc from S&D
Plant flowering 1.3 m high.
Leaves ca 50 cm long, covered with pale appressed scales;
Sheaths elliptic, ample, merging with the blades and somewhat longer, dark cas¬taneous basally;
Blades ligulate, broadly subacute, ca 7 cm wide, the spines sublax, triangular, spreading, 2 mm long.
Scape erect, 1 cm in diameter, pale-lanate;
Scape-bracts erect, imbricate and enfolding the scape, elliptic, entire, subchartaceous, pale-lanate.
Inflorescence erect, laxly pyramidal, ca 70 cm long, amply tripinnate, pale-lanate;
Pri¬mary bracts like the upper scape-bracts, longer or shorter than the naked sterile bases of the branches;
Primary branches spreading, to 30 cm long;
Secondary bracts linear , shorter than the spikes;
Spikes spreading, 2-3 cm long, laxly and distichously few flowered; rhachis nearly straight, angled, sulcate.
Floral bracts suborbicular with the margins free from the rhachis, completely surrounding the base of the flower, 5 mm long without the 2 mm slender mucro, about equaling the ovary;
Flowers divergent, sessile.
Sepals strongly asymmetric with the right wing extending above the apex, 11 mm long, short-connate, unarmed;
Petals imperfectly known, over 18 mm long, bearing 2 lacerate scales at base.
Type. Lanna 742 & Castellanos 25491 (holotype Centro Pesq. Fl. & Conserv. Nat.-Rio de Janeiro, photo US), restinga, Canavieiras, Bahia, Brazil, 29 Jan 1965.
Distribution. Known from the type collection only.
---
Updated 23/05/19
---