Aechmea Makoyana
Click thumbnails for full size, scaled to a new window.
---
Aechmea Makoyana
Was Ae. comata var. makoyana but variegates are being dropped from ICN rules.
To keep this Culton as a seperate plant it has been registered in the BCR as Ae. 'Makoyana'.

Ken Woods 01/05 as comata var. makoyana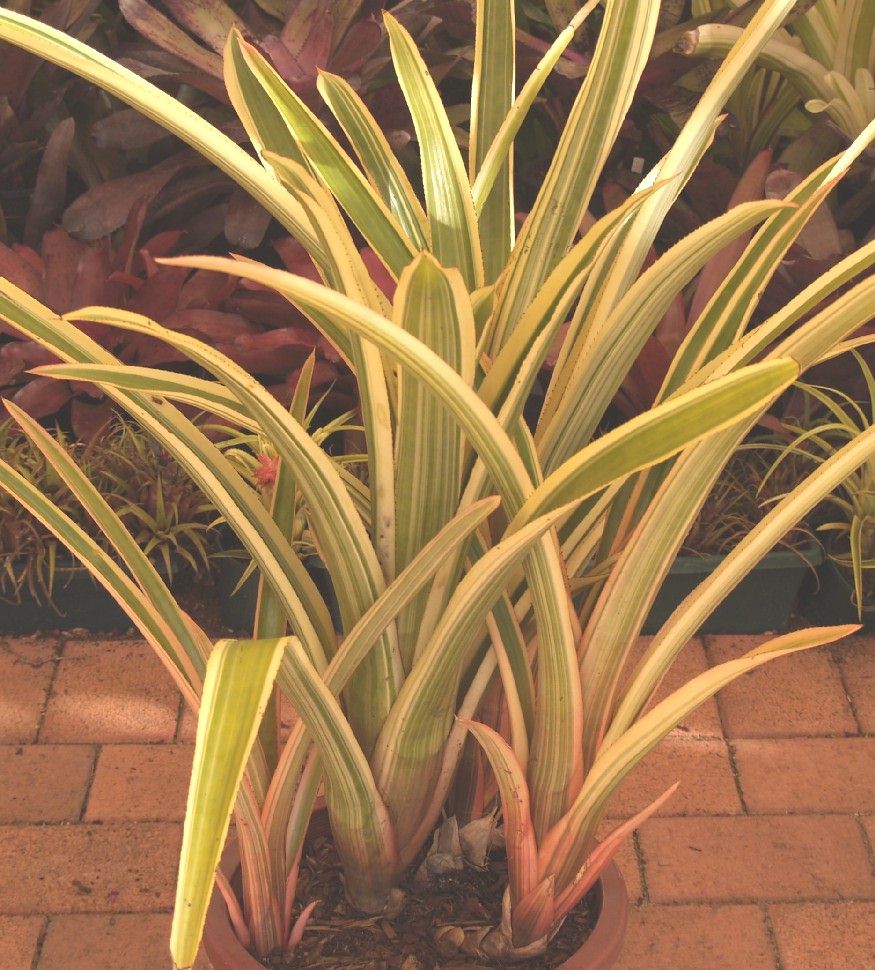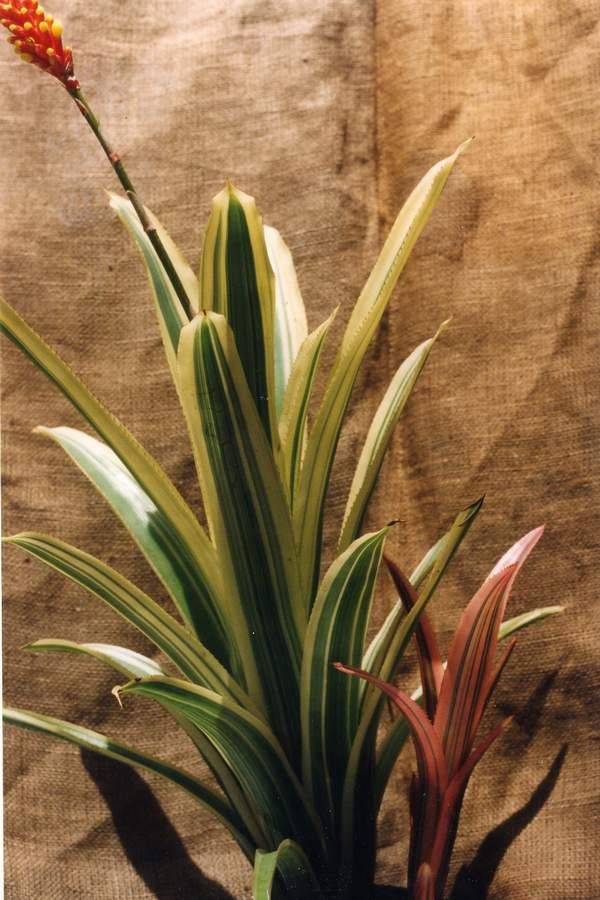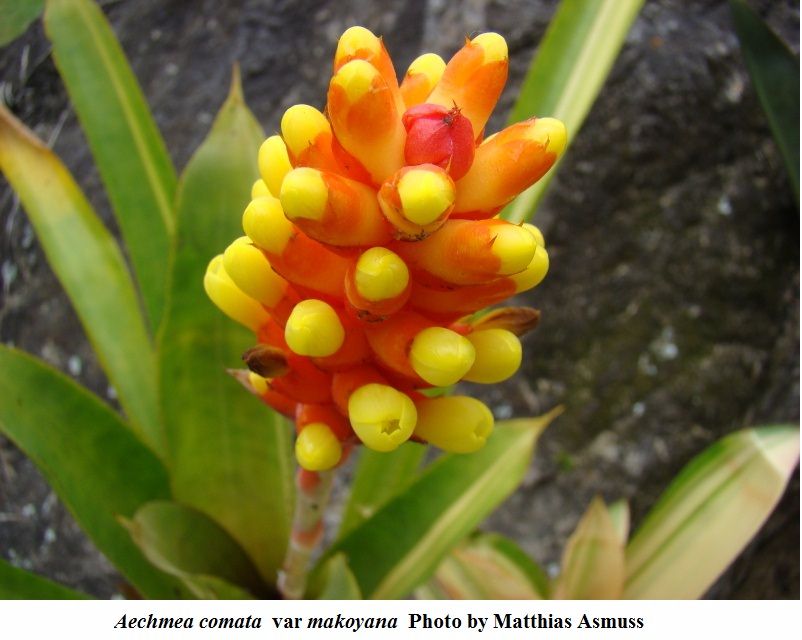 | | | |
| --- | --- | --- |
| W.Searles | D.Butcher 03/16 | Matthias Asmuss |

Aechmea 'Makoyana' by Butcher March 2016
We see the following in Smith & Downs (1979) and it is noted that this variegation occurred in cultivation.
"Aechmea comata var makoyana (Mez) L. B. Smith, Smithson. Misc. Collect. 126: 14, 221. 1955;
Aechmea makoyana Hort. Makoy ex Rev. Hortic. 65: 203.1893, nomen.
Hoplophytum lineatum hortus ex Gard. Chron. for 1893(1): 414. 1893. Type. Bull Hortus 4223 (K ? n v)
? Lamprococcus speciosus hort. Bull ex. Gard. Chron. for 1893(1): 414. 1893. Type. Bull Hortus 4222 (? n v).
Aechmea lindenii forma "Hoplophytum makoyanum" hortus ex Mez, DC. Monogr. Phan. 9: 265. 1896.
? Billbergia forgetiana Sander Hortus in Gard. Chron. 258, fig. 102 on p. 266. 1903.
Aechmea lindenii var makoyana Mez, Pflanzenreich IV. 32: 159. 1934.

Leaf -blades yellow-striped
Type. Described from cultivation. n v. Distribution. Unknown."

Current interpretation is that it should be treated as a cultivar. This is confirmed in The World Checklist of Selected Plant Families. As such this Culton will appear in the Bromeliad Cultivar Register as Aechmea 'Makoyana'.

---
Updated 14/02/17
---