ILLAWARRA BROMELIAD SOCIETY Inc.
Club News.
---
Click HERE to return to Illawarra Bromeliad Society "Club News Page".

---
NEWSLINK
July 2010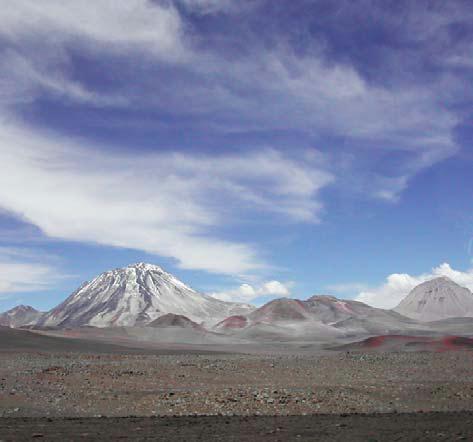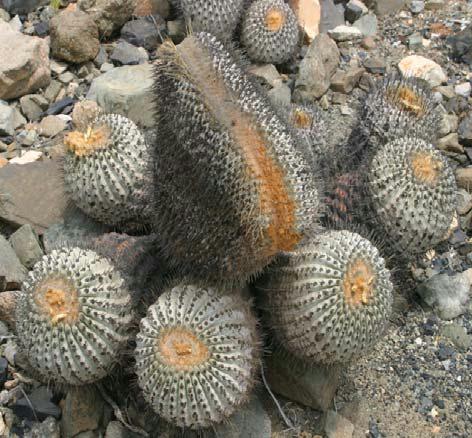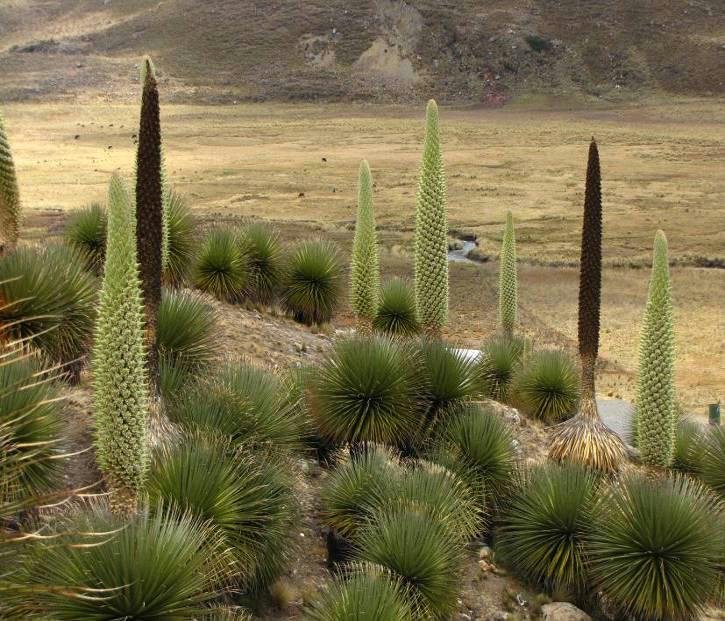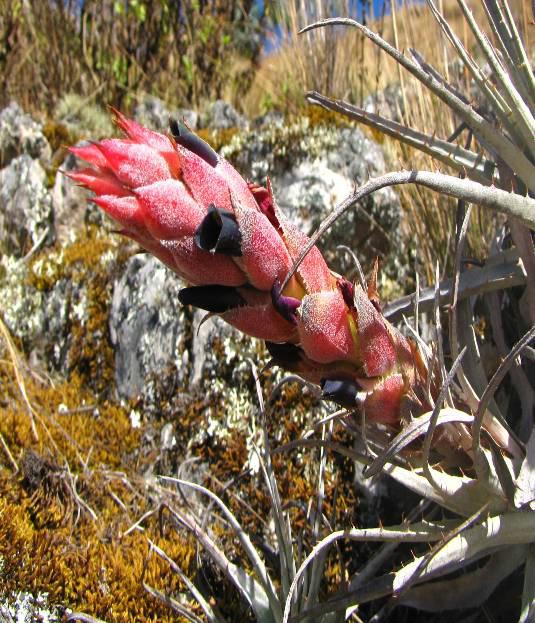 South America Nature Tours
(Previously known as Cactus Expeditions)
See 2nd last article for further information

---
- Articles appearing in this issue of NEWSLINK are for information purposes only and are not necessarily endorsed by the Committee or the Illawarra Bromeliad Society.
- The Society is, by the holding of meetings, displays and competitions, to provide a forum for the people of the Illawarra region who are interested in the culture and collection of bromeliads.
- Under the provisions of the Privacy Act, use of names and references to private details, such as illness, holidays, birthdays and items of a similar nature, may only be published with the written permission of the person concerned.
---
NEWS IN BRIEF . . .

VALE - Richard (DICK) JAMIESON

It is with a great deal of sadness that I record the passing of Dick Jamieson who died on May 7.
Dick joined our Society in August 2007, but I had met him before that as a member of the Bromeliad Society of New South Wales—in fact I understand that Dick was a very active member of all of the New South Wales' Societies, giving interesting talks and demonstrations, and bringing an influx of 'new blood'—beautiful, big, affordable plants—to the sales tables.

Even when undergoing chemotherapy Dick made the long trip down to our meetings from St. Ives (in later times accompanied by both his wife and daughter), managing to retain his always smiling and friendly demeanour.

I believe that just about all of our Illawarra members will have a 'Dick Jamieson' or two in our collections to remember him by.

Dick will be missed and our thoughts are with Margaret and family at this sad time.


NEW MEMBERS:
We have pleasure in extending a warm welcome to Vicki Joannou (Sharyn Baraldi's sister) and Barbara Jones-Beverstock who joined in April and Jim Beverstock (Barbara's husband) who joined at our June meeting.
---
PHILLIP ROBINSON - LIFETIME MEMBERSHIP AWARD:
Phillip was recognised at our June meeting for his outstanding service to our Society. Phillip does things so quietly in the background that perhaps his work is not always seen, but he was one of the core group of people who started our Society in March 1992, serving as Vice-President for quite a number of years and, for as long as I can remember, always manning the sales tables, both at our monthly meetings and during the two-and-a-half days of our Shows. In addition to this he has written interesting and well-researched articles: "The Naming of Plants"; "Key to the Nidularioid Complex"; and the "Description of Genera and Subgenera" (copies of which we have in our Library) as well as several shorter articles on varying subjects.
For all of the years that we met at the Wollongong Botanic Garden, Phillip was always the first to arrive and among the last to leave as he opened up the gates and the little house where we held our meetings. (And I'm reminded here that it was in all kinds of weather that he manned the sales table at that little meeting house on the hill at the Garden!)
Thank you for all that you have given—and continue to give, Phillip. We are very grateful!
---
MONTHLY RAFFLE PRIZE ROSTER:

| | |
| --- | --- |
| July | Neville Wood, Colleen Claydon, June Smith, Russell Dixon. |
| August | Catherine Wainwright, Elizabeth Pavatich, Steve Morgan, Jarka Rehak. |
| September | Eileen Killingley, Doreen Netting, Glenise Weston, Laurie Dorfer. |
| October | David Buxton, Ann Kennon, Janine Varley, Maadi McKenna. |
---
GARDEN VISIT – NOWRA:
Neville has very kindly arranged a visit for us to the garden of an old friend of his, John Apperley, and this has been planned for Wednesday, July 21. While we will be discussing it in more detail at our July meeting, it is suggested that we carpool and travel down in convoy, with a rest stop probably at Berry, and then on to Nowra Hill. Anyone interested should meet up in the Heininger Street car park at 9.00am (the usual parking area for our meetings at the Dapto Ribbonwood Centre).
John's address is 20 Calymea Street, Nowra Hill. This is past Nowra but before South Nowra, and if travelling south on the Princes Highway, take the right turn at Albatross Road [traffic lights] at Nowra Cemetery. Follow Albatross Road a few kilometres until you come to Calymea Street on your left (there is a bus shelter shed opposite Calymea Street) and the property is down Calymea Street, a couple of hundred meters on the left. The house is white and is two storey, set well back from the street.
John is primarily an orchid grower who previously exported orchid blooms for many years as well as showing and judging at orchid shows up and down the coast. He also has a considerable collection of bromeliads, ferns and indoor plants which he sells at Kiama and Berry markets. The plants are housed in two very large shade houses covered with shade cloth and fibre glass, and will be open to us on the day. There will also be plants available for sale on the day.
Contacts: Neville - (02) 4296 2713/Graham - (02) 4261 1173/John Apperley – (02) 4421 2186
---
ANNUAL GENERAL MEETING:
Notice is given that our Annual General Meeting, with election of Officers, will be held on Saturday, August 7, 2010.
---
COMING EVENTS:

Jul 26 - Aug 1

BROMELIADS IN THE BIG EASY - 19th WORLD BROMELIAD CONFERENCE – Astor Crowne Plaza Hotel, NEW ORLEANS – Website: GNOBromeliads.com

Aug 6-8

2010 NATIONAL ORCHID EXTRAVAGANZA – Presented by Cymbidium Club of Australia – Dural Recreation Centre at Ellerman Park, 25a Kenthurst Road ROUND CORNER, DURAL (Entrance off Pellitt Lane) 9-5 Fri/Sat; 9-4 Sunday
More Info: www.ccansw.com.au/Peter Moore B.H: 9794 2205/A.H. 0438 914 077

Sept 9-12

CENTRAL COAST NSW BROMELIAD SOCIETY - SPRING SHOW - KARIONG.

Sept 11-12

ILLAWARRA BROMELIAD SOCIETY SHOW – Uniting Church Hall, Russell Street, Corrimal.

Oct 9-10

BROMELIAD SOCIETY OF AUSTRALIA SPRING SHOW – Burwood RSL.

Oct 23-24

BROMELIAD SOCIETY OF NEW SOUTH WALES – SPRING SHOW – Concord Senior Citizens Centre, 9-11 Wellbank Street, CONCORD

2011

.

April 7-10

16th AUSTRALASIAN BROMELIAD CONFERENCE - BROMS ON ARAFURA - For more details see below.
BROMS ON ARAFURA
Darwin NT - 7th – 10th April 2011
Registration: Early Bird $220 before 31/10/10; $280 1/11/10 to 6/4/11. Thereafter $300
Venue: Holiday Inn 'Esplanade' – 116 The Esplanade, Darwin, NT
Room Rate: Superior Queen/Twin $159/night
There will be garden tours and plant competition
Contacts: Registrar: Ross = broms16@bigpond.com
Information: Harry = acacia@octo4.net.au

---
OUR SPRING SHOW AS PART OF THE 'SPRING INTO CORRIMAL' FESTIVAL – SEPTEMBER 11-12, 2010:
Yes, it's time again to talk of our Spring Show which, for the information of newer members, is held in the Uniting Church Hall, Russell Street, Corrimal during the second weekend in September.
As there has been a significant increase in member numbers in the past year or so I would like to let you know how much your membership is appreciated and that if you have the time to help out at our Show, this gives us all a very nice opportunity for getting to know each other better and to find out, perhaps, what your particular interest in bromeliads might be.
There are all types of jobs going over the 3 days—from setting up the display and competition and sales tables (from 2.00 pm on the Friday) to packing up on the Sunday afternoon. As we provide tea/coffee/cakes/slices to visitors (plus lunch for workers and judges) on the Saturday, providing goodies and/or some time in the kitchen could be one way of helping, or manning the information and raffle tables another. Sales plants are always welcomed—and could earn you a little extra pocket money.
We also need plants suitable for our display—and also, of course, plants for our competition tables. After seeing so many beautiful plants at our monthly meetings, I have to confess that some years I feel a little disappointed that more of these are not being entered into competition in the Novice Section at our Shows. Visitors love to see all of the different varieties of bromeliads that we have in our collections—so, please don't be shy about bringing your plants for either competition or display—to help make this, our 18th Show—very special.
One thing that I would like to remind members of is that for competition plants—both for our monthly competitions and at our annual Shows—Rule 4(a) of our Society's By-Laws stipulates that "Plants entered in a competition must have been in the possession of a member for at least three (3) months." However, display plants and plants entered in artistic arrangements do not carry this restriction.

---
PLANT RESULTS - April 3
OPEN

| | | |
| --- | --- | --- |
| 1st | Jørgen Jakobsen | Guzmania Pink |
| 2nd | Ted Clare | xNeophytum Galactic Warrior |
| 3rd | Jørgen Jakobsen | xNeoregelia Predatress |
NOVICE
| | | |
| --- | --- | --- |
| 1st | Warwick Varley | Nidularium leprosa |
| 2nd | Warwick Varley | Neoregelia Muriel Waterman |
TILLANDSIA
| | | |
| --- | --- | --- |
| 1st | Catherine Wainwright | araujei |
| 2nd | Jørgen Jakobsen | cyanea |
| 2nd | Ted Clare | crocata |
| 3rd | Sandra Southwell | recurvifolia var. subsecundifolia |
---
PLANT RESULTS - May 1
OPEN

| | | |
| --- | --- | --- |
| 1st | Catherine Wainwright | xCryptanthus acaulis |
| 2nd | John Carthew | Nidularium |
| 3rd | Catherine Wainwright | Billbergia Gerda |
| 3rd | Catherine Wainwright | Orthophytum vagans |
NOVICE
| | | |
| --- | --- | --- |
| 1st | Warwick Varley | Vriesea fosteriana Speckles |
| 2nd | Warwick Varley | Aechmea (gamosepala hybrid?) |
TILLANDSIA
| | | |
| --- | --- | --- |
| 1st | Catherine Wainwright | stricta |
| 2nd | Graham Bevan | vernicosa |
| 3rd | Sue Burrows | lindenii |
| 3rd | Sue Burrows | ionantha |
| 3rd | Graham Bevan | ixioides |
---
PLANT RESULTS - June 5
OPEN

| | | |
| --- | --- | --- |
| 1st | Steve Morgan | xAechmea Shelldance |
| 2nd | Catherine Wainwright | xNeophytum Galactic Warrior |
| 2nd | John Carthew | Neoregelia Gympie Delight |
| 2nd | John Carthew | Neoregelia Hannibal Lector |
| 3rd | John Carthew | Neoregelia Charm x Crackerjack |
| 3rd | John Carthew | Vriesea saundersii x platynema |
NOVICE
| | | |
| --- | --- | --- |
| 1st | Warwick Varley | Aechmea Blood Stain |
| 2nd | Warwick Varley | Aechmea orlandiana – Dark Form |
| 2nd | Carissa Morgan | Neoregelia Lady Leonie |
TILLANDSIA
| | | |
| --- | --- | --- |
| 1st | Catherine Wainwright | stricta |
| 2nd | Sandra Southwell | punctulata Tanya Maree |
| 3rd | Sandra Southwell | stricta |
---
SOME NOTES ON PLANTS BROUGHT TO OUR MAY/JUNE 2010 MEETINGS
Tillandsia punctulata 'Tanya Maree': I was unable to find this recorded as a registered plant but a site named Mail Order Bromeliads (www.mailorderbromeliads.com.au) says that this is the miniature version of the very popular Tillandsia punctulata which is easy to grow and it produces many pups. The inflorescence can last for months, with orange and green bracts and dark purple flowers appearing slowly over time.
Vriesea sucrei: This beautiful little plant with slim, dark—almost black—leaves and a tall spike came in for some comment at our June meeting. Most of these had to do with culture and the need to be aware that it can be susceptible to cold damage during the winter. A heavy pupper was the consensus—one mounted specimen had produced 12 plants, each with their own pups, in 7 years. Beware grasshoppers which apparently adore the spikes.
Neoregelia Lady Leonie: Steve brought his lovely rich pink variegated plant to our June meeting. Grace Goode produced this neo hybrid some time before 1998, it being a seedling from 'Lovely Lady', the pollen parent unknown.
Billbergia Gerda: Rena brought her lovely plant with five or six inflorescences to our May meeting. However, on researching the plant, it seems that it should be more correctly labelled B. 'Royal Vase'. According to the BCR , the original 'Gerda' (with B. amoena as one of the parents) was made by Mulford Foster in 1944 and has been renamed in the USA as 'Grande'. The tall, tubular plant with dark blue petals, known as 'Gerda' in Australia in the 1960/70s (which was a cultivar of a B. vittata hybrid), was renamed 'Royal Vase' by Derek Butcher around 1986 to avoid confusion with Foster's 'Gerda'.
(BCR = Beadle, D.A. (1998) The Bromeliad Cultivar Registry : Revised Electronic Version 31 December 2006).
Neoregelia Gympie Delight: John's plant, which he brought to our May meeting, is of course one of Margaret Paterson's Gympie series, named for the town where she lives. As Margaret says in her new book, "Bromeliad Hybrids: For my own satisfaction" "the whole series [42 named plants] originated from the one single grex from the crossing of Satsuma by Little Dazzler in 1988. The plants vary considerably in both size and colour as well as their form. Most of the clones are either Minis or Midis."
Aechmea Blood Stain: While I could not find A. Blood Stain listed as a registered plant, I did come across a site (http://forums.gardenweb.com/forums/load/roemalid/msg02052321) where it was thought that A. Blood Stain and A. Bittersweet are the same plant. The BCR describes A. Bittersweet as a Kent cultivar of orlandiana x (dichlamydea var. trinitensis x weilbachii) made some time before 1979, with a large upright 24" funnel-shaped dense rosette in basic green but heavily coloured and patterned overall. There are large ½" white spots and heavy spattering of black-maroon spots on the outside of the leaves. The plant appears overall coppery coloured in good light." Look-alike Aechmea Foster's Freckles (A. orlandiana x A. fendleri), was made by Mulford Foster in 1961. It is described as having a yellow-green medium rosette with pronounced elongated brown spots concentrated in the lower to mid-portion of the leaves.

---
LANDSCAPING WITH BROMELIADS
By Steve Morgan, Illawarra Bromeliad Society
Anyone can landscape with bromeliads and most of you probably already do. I have centred this talk on giving easy and practical ideas to club members. Landscaping with bromeliads is such a broad subject but I have tried to gear this talk to cover the 'suburban block'. These ideas are not difficult to accomplish and you can really enjoy your plants at their best. It could be a bromeliad in a pot on a patio or plants in a protected spot in the garden. Once a plant is in position, the plant does all the work. One thing I have noticed over the years is that plants grown in an open position, as opposed to a shade shed, will take longer to grow but you end up with a bigger plant with a deeper colour.
So, if you would like to show off some plants around your home, where do you start? Avoid any west-facing areas if you can—so as to avoid sun damage. A BBQ area or patio—even a verandah—is a good place to start. No digging holes just put the plants where you think they would be most suited. Morning sun would be the best place to start; larger plants could be placed as a single plant in a nice pot or container. Use other plants in a group situation; half a dozen plants close-by grouped together always look good. Be sure to mix them—a couple of plain plants in the mix makes your brighter plants stand out.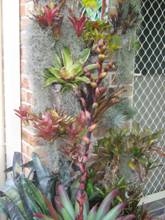 (Click for full sized image.)
By using covered areas near glass doors and windows you create good frog habitat. The frogs will live in the plants at night. The lights always attract insects, which will feed the frogs. I use my BBQ area mainly because it protects the plants from frost and it gives me more room in the shade house by putting larger plants in the BBQ area. I also use the BBQ area to show flowering plants, always changing them with plants from my benches—this way you actually see the plants in full colour, not lost in the shade shed.
Another similar situation is under a large tree in your yard—if you are lucky enough to have one! You can utilize the tree the same as a patio or verandah—ready made. A good way to show off plants is by using hanging logs. Simply glue bromeliads to a nice piece of hardwood—usually a piece about 60 cm-90 cm long will look good. For gluing I usually use Liquid Nails and place four or five smaller-growing plants to the timber—try to use foliage plants as they look good all the time.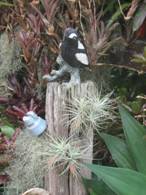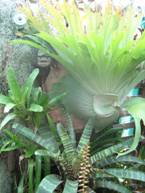 (Click for full sized image.)
Mixing your plants with succulents—or Elks, Ferns and Aloes to mention just a few—will also make for a nice area in a BBQ/patio area or in your garden. The main point to consider when using bromeliads in your garden is the POSITION. By this I mean, "Don't find a place for the plant but rather find a plant to suit that place!"
Issues to consider here would be:
--- Aspect - what direction will it face?
--- Sunlight levels – How much light will the plant receive?
--- Is the position protected enough from winds, cold or heat, etc?
--- Is the area low-lying – will it be cold or damp in winter?
--- Soil type - if your soil is very sandy and does not hold much water, you could put your plants straight into the soil (I usually plant bromeliads in their pot). If your soil is heavy or contains a lot of clay, you can dig a hole three times the size of your plant's pot, and leaving the plant in the pot use blue metal or any small aggregate to fill around the plant. This will allow water to get away from around the plant. This is most important in the winter when we get cold and wet periods as it stops the plant from rotting with too much water and cold soil.
What type of bromeliad for what position?
From my experience the following plants would tolerate a full sun or hot position:
--- Some of the Aechmea species—e.g., A. recurvata, A. distichantha, A. Burgundy;
--- Alcantarea vinicolor; Alcantarea imperialis var. rubra
--- Dyckia – most
--- Pitcairnia
--- Puya
Semi shade
--- This is the realm of the Neoregelia; morning sun is good and depending on the type of neoregelia, as to how much light it needs and will tolerate.
Shaded position
--- Vrieseas will suit this position best, foliage plants or green.
Dark position
--- The best option is Nidulariums—they don't mind the dark.
Feature plants in pots.
This is the way to really impress. Showing off the plant at its best by using a relatively tall pot or using packing foam in the pot to increase the height of the plant. Placing the pot on a verandah or out in the garden (making sure the plant is in a protected position) can make a centrepiece in a particular area.

Enjoy your plants.
---
WEIRD AND UNUSUAL PLACES TO GROW BROMELIADS
By Rob Smythe MSc
(Reprinted from the Gold Coast Bromeliad and Succulent Society Inc.'s Bromlink, May-June, 2009 with acknowledgement to Bromeliaceae Jan/Feb 2009)
My interest in this started after Townsville City Council invited me to give a talk on the growing of bromeliads at a rather low-key, garden-oriented Expo they were running in the Botanical Gardens. My topic was "Bromeliads Grow Anywhere" and I decided to glue a tillandsia to the brim of my cap. This would get the message over very quickly. This cap still sits on the corner post of my decking. The tillandsia has grown, flowered and multiplied over the past couple of years.
As Semi-Aquatic Plants
In Bromeliaceae (Journal of the Bromeliad Society of Queensland), September/October 2007 edition, I had a short article and photo of XNeophytum gurkenii and an orthophytum growing happily with their trunks and roots submerged in a fish pond. They are still doing well. I have had to reduce their size and have cut off a large amount of stem. They have never branched.
Since then I have read of Quesnelia arvensis overgrowing swamps. I potted up a quesnelia and submerged it in a pond, with its well water level a similar height to the pond water, and it has grown well over the past few months. The submerged leaves naturally were not happy and were removed.
Since my article others have reported successes. I am not surprised that one neoregelia is doing well as I have seen photos of these growing just above the water line in the middle of streams in the wild. Quite adult plants. They must endure a lot of water cover during flood periods.
Growing on Wires
This is well known and often reported for tillandsias. I spotted small tillandsias along barbed wire and now they are clumps. I have recently run out of barbed wire and strung up some clothesline wire as I desperately wanted to colour up some miniatures that I am currently breeding. Hanging pots don't slip and slide along barbed wire. I had the bright idea of gluing tillandsias along the clothesline wires and they work very well as slide stops.
Growing on Bones
A Townsville grower specializes in this. She does not have a macabre bone in her body. That is probably a poor choice of phrasing for this topic. She gets large bones from the butcher and lets the moderately large dog have his way with them. She recovers the bones, takes them down to the bush house and attaches her plants. I just looked back at what I had typed and I had typed doctor not butcher! This could be the start of a great crime fiction novel that I am destined to write.
Totem Poles
You need an old tree fern trunk. Drive a metal stake into the ground and then drop the tree fern log over it. You would not think I would have to tell you that! Foolishly, I used a broom handle for my first stake. It rotted and fell and squashed my first $100 brom. I then begin to attach the broms. Smaller ones to the top and larger ones to the bottom. Use small clumpers or runners and vary the colours. I attach larger plants with black irrigation hose held on by two clouts-- black against black so you don't see the hose. Some effective choices in neoregelias are N. 'Short and Sweet', 'Fireball', 'Rosa Muller', 'Fairy Nice', 'Marble Throat', ampullacea, tigrina, 'Ornato', 'Guinea', 'Wee Willy' and 'Strawberry Cream'.
If you are going to cut down one of your tree ferns, remember to firstly chop all the leaves off, then let the first new leaf open and then cut it down. You can now take the top section off and restart it in sand in your bush house. This is for tropical tree ferns like Cyathea cooperi. Southern growers don't have to do this with their southern tree ferns—they just grow from the top log, no mucking around. You can buy these live logs in the shops down there. I have made one totem using a star picket and pushed fern peat (kebab style) from dead epiphytes onto it. Did not quite work out as expected as with all the watering the ferns came back to life. Does not look too bad. Not sure which will win!
Hollow Logs
These are very ornamental and if you can get some from old hardwood hollow trees, with hollow branches, all the better. I have a lot of the very large plants growing in these—e.g., Aechmea mexicana and many of the giant N. johannis-related neoregelias. In contrast I have a log with holes on the side and variegated Aechmea orlandianas look quite attractive sprouting out of these. Ants can be a problem and one time I even had white ants in one log.
Big Logs
Whenever a tree comes down in the yard I chop it up. Longer lengths lie along the ground and Aechmea 'Forest Fire' hybrids make a wonderful display on these. The remaining logs go into piles and I place a whole range of plants in these. Soon the logs can't be seen. Palms rot quite quickly and can be mulched to make a good peat. Before this, I drill holes with a 'key saw' and then plant my broms. Usually get up to about 4 years of growing. Much smaller logs you can hang horizontally along a fence or even hang vertically from a tree.
Rocks
I have even heard of people drilling holes into rocks to hold plants in place. That is just too much trouble! Set the plant in place with any fast-setting glue. However, this alone is no good as it breaks down in sunlight and cracks away when you hose it. Instead, when the glue has set, put a band of silicon sealant—which is useless for a while—but, once set, allows for a lot of movement. Use the guttering type. Growing is slow and often these once cute gardens become mounts for large bromeliads and the rocks seem to disappear. Well, one of mine did and the second is heading down the same path. These rocks are now covered with very large pots of landscaping plants—e.g., Hohenbergia rosea. Smaller pots are stuck into the crevices, leaving the rocks no longer visible. There are some wonderful examples in gardening books (The Tropical Garden by William Warren, publisher Thames & Hudson, pp. 140-143,208) where rocks have been integrated with a water feature like a pond or a waterfall. Just not possible on my quarter acre—I never envy but I can dream.
Rockeries
These are the best of all, especially if you have a dull and boringly flat block of dirt. With a small retaining wall at the back, pile up the rocks. You may like, firstly, to mound with dirt to get a greater spread of your rocks. Plant your plants in the crevices, held firmly by some garden mulch.
Ornaments
It is quite an added attraction to have bromeliads growing out of ornaments. My little monkey looks exceptionally cheeky.
Trees
To me this does not fit the title of the article but sort of wraps up epiphytic growing. If the trees shed their bark it never looks as good as you have to firstly attach the plant to something which you then have to nail to the tree. It looks a little odd but I have nailed a section of aluminium lattice onto a bark-shedding tree and I just place tillandsias in the holes and they grow. I call tillandsias 'Grey Grasses' as they grow fast up here. They nearly need mowing! They come up everywhere. I have another similar section of lattice nailed to a barren brick wall of my potting shed.
My potting shed is worth mentioning. It is actually the aviary my boys had when they collected parrots and pheasants. The flight area is my seedling area and the shed part is my potting area. The skirting board below the roof is covered with overgrown tillandsias. One wall is covered with tillandsias glued to cross-sectional cuts of my callistemon tree branches. Cut the branches at a 450 angle and they look fine. The longer side of the shed has the aluminium lattice, plus tillandsias. I'm not mad on tillandsias but they keep falling to the ground and I have to mow them or mount them somewhere. They look great clumped on trees. On top of my potting shed you would find a multitude of cut-down foam boxes full of my seedlings. Altogether, not a pretty sight so no photo is supplied here. The trees they do best on in my yard are the callistemon and the melaleucas. Next best would be palms and corkwood. Buckinghamia and umbrella trees would be the last of the good ones.

---
THE TROUBLE WITH ORTHOPHYTUMS
By Ross Stenhouse
(Reprinted from May-June, 2010 Bromlink, newsletter of the Gold Coast Succulent and Bromeliad Society Inc., but originally appeared in The Bromeliad Society of Queensland's Bromeliaceae, March/April 2007 edition.)
I have been trying to grow Orthophytum Starlights, O. 'Warren Loose' and O. magalhaesii offsets with varying degrees of success. The natural habitat for orthophytums is confined to a portion of Brazil (Bahia, Minas Gerais). Here they can be found growing in full sun and usually on rock ledges. The plants grow in cracks in the rocks where a small amount of soil has collected; thus the plants are terrestrials rather than epiphytes. Growing on rock ledges gives the impression that these plants don't require a lot of water, that they tolerate a dry environment; however that has not been my experience.
For some strange reason, I like orthophytums. I acquired a couple of adult plants and looked after them and they grew well. Of course, pups appeared and I decided that I would grow them on. That was when my troubles started, when I would try to plant them. Orthophytums are a bit different to other bromeliads in that their offsets develop on the inflorescence as well as at the base of the plant. The offsets at the base of the plant are easy enough to identify, but I used to experience trouble identifying the offsets around the inflorescence. These are known as viviparous offsets.
What has helped me greatly in understanding what these offsets in the inflorescence were has come from an understanding of the purpose of these offsets. The clue is in the genus name—'Orthyophytum'. It is derived from the Greek words "ortho" for "straight" and "phytum" meaning "plant"—a reference to the lengthening of the stem that takes place during flowering. These long stems with the flowers and offsets serve a purpose: eventually the stems buckle and bend and allow the offset to come in contact with the ground, thus allowing it to take root some distance from the parent plant. The offsets at the base are there to replace the mother.
Understanding this allows you to come up with a suitable regime for growing the offsets.
Before I understood the reason for the pups up near the inflorescence, I would try cutting off the offset with a long section of stem attached, then I would bury the stem. All appeared OK for the next eight weeks or so, then I would bump the offset and it would fall out of the pot as there was no root growth. I would then repot it, using the original technique, and after a period of time once again it got knocked over, and still no root growth.
I then decided to cut off a section of stem just below the leaf axil and I buried the leaf. The buried leaves made the plant firm in the pot and a lot less likely to fall out when knocked. More importantly, it included an offset and this took root.
I noticed that I needed to water the planted offset very regularly. Originally I thought these plants didn't need to be watered often. However, when I watered them every day (foliar feeding) the offsets started to thrive. These plants seem to need plenty of water, especially when getting established.
I hope you have enjoyed reading my experiences with growing orthophytums and I would be interested to hear the experiences of others.

---
GALVANIZED METAL AND BROMELIADS
(From Bromelcairns 2009 #6, newsletter of the Cairns Bromeliad Society)
George Stamatis question to Tillnuts:
Question: Does anyone know if irrigation water dripping from galvanised metal poles or galvanised wire panels can cause any harm to tillandsias or other bromeliads if it drips onto them?
Answer: From Gary May
I have been growing tillandsia seedlings for about ten years or so and found that absolutely without any doubt that the plants that come into contact with metals such as galvanised iron, iron, aluminium, magnesium and COPPER will have problems growing and eventually die if left in the same situation.
It has also been quite obvious that even the plants directly underneath the affected plants suffer as well. This may be due to contaminated water dripping down.
Plants growing below metal frames also have a slightly negative response but not as marked as direct contact.
By far the best performing and healthiest plants are all the ones that have been glued (contact adhesive) to trunks of living trees. The only thing you need to be aware of is that the tree must not shed its bark; for this reason palm tree trunks have been most successful.
This is what works for me! Cheers, Gary May.

---
TIMELY TIPS (From Bob Reilly)
(Extracted from KABBROM, newsletter Caboolture & Districts Bromeliad Society – No. 5 Sep/Oct 2009, in turn collected from various issues of Bromeliaceae, J. Brom. Soc. Queensland)
- - - Bromeliads appreciate good air circulation. However, they do not appreciate the cold, strong westerly winds usually experienced during winter. If they are in a shade house one solution is to temporarily cover the western wall with thick plastic. This material is sold by the lineal metre in most hardware stores and is usually 1.8 metres wide.
- - - Removing offsets in winter is usually undesirable because of the growth setback they experience. However, if you have access to some mechanism—for example a 'heated soil bed'—for providing bottom heat, offsets can be successfully removed in winter. Olive Trevor notes that offsets allowed to grow too large before removal can have a distorted shape which may not grow out at maturity.
- - - August is the time to start sun hardening bromeliads.

---
AN UPDATE TO THE LISTS OF PRIVATE GARDENS/NURSERIES TO VISIT WHICH APPEARED IN OUR OCTOBER 2009 NEWSLINK. - VISITS BY APPOINTMENT ONLY!
While we have been given permission to list these gardens and nurseries, as a courtesy please note that YOU SHOULD CALL AHEAD TO SET A CONVENIENT TME AND DATE to visit.
Bromeliads Australia Nursery: Robert and Gleness Larnach – 49 Ruttleys Rd, Wyee 2259 Phone: (02) 4359 3356/0418-471-754 Email: bromeliadsaust@myaccess.com.au Bromeliads for sale, lots of information.
Ian Hook: Northmead (near Parramatta/Sydney) Phone: 0408-202-269 for visit or for other contacts in Sydney. Email: Ian@bromeliad.org.au Ian is President of the Bromeliad Society of Australia.
Ross and Dianne Smith: 13 Sidney St, Tea-Gardens 2324. Phone: (02) 4997 2880 or 0438-723-121. Large and long-term collection, especially neoregelias. Members of Hunter and Queensland Societies.
John Apperley: 20 Calymea Street, NOWRA (South of Nowra, but before South Nowra—if travelling south on the Princes Highway take the right turn at Albatross Road [traffic lights] at Nowra Cemetery. Follow Albatross Road a few kilometres until you come to Calymea Street on your left—there is a bus shelter shed opposite Calymea Street). Phone: (02) 4421 2186. John is primarily an orchid grower who previously exported orchid blooms for many years as well as showing and judging at orchid shows up and down the coast. He also has a considerable collection of bromeliads, ferns and indoor plants.

---
SOME UPDATES TO BROMELIAD SOCIETY DETAILS:
> > > CABOOLTURE AND DISTRICTS BROMELIAD SOCIEY INC.
New Venue for Meetings: Combined Services Club, 21 Hayes Street, CABOOLTURE
1.00 pm for 1.30 pm start.
> > > CENTRAL COAST NSW BROMELIAD SOCIETY INC.
Meets on 4th Saturday of the month, commencing at 1.00 pm at the Anglican Church Hall, WYOMING (Entrance off Parkhill Rd).
New contacts: President - Greg Kiernan 4324 5562 – Email: ccbromsnsw@bigpond.com Secretary: Caron Walsh 4365 6454
> > > SUNSHINE COAST BROMELIAD SOCIETY INC.
Correction to email address: President, Cheryl Basic: wildfiregarden@westnet.com.au

---
SOUTH AMERICA NATURE TOURS –
(Previously known as Cactus Expeditions)
Below an emailed newsletter from Giullermo Rivera who has been operating these tours for some years now. More details on the trips can be found at the web addresses indicated.
"Dear Friends,
This is my first newsletter of the year, after my Christmas letter. I have been quite busy with a trip to Ecuador in January and a marathon of talks and presentations in California, New Mexico, and Arizona in February-March.
Since I have already started the planning for 2011, I wanted to share with you the trips that are going to be offered for the rest of 2010 and 2011. Dates are not 100% fixed yet, nor are all the following trips confirmed. Once I get your feedback, I can plan better on dates, and possibly start confirming some of the trips. All the information with more details than this newsletter are going to be on our website: www.southamericanaturetours.com Some of you have noticed that there is a subtle change in the name of our website: South America Nature Tours is the official name replacing Cactus Expeditions. The reason for this is that, besides our regular tours, we are organizing nature tours in Patagonia, orchid trips to Ecuador, as well as bird watching trips throughout South America. This new name is somehow more ample and comprehensive allowing me to present my company in front of other agencies worldwide to offer tours in South America.
I have already started the research for a new project: a trip to another continent! As a matter of fact a few people are asking me to organize a trip to South Africa, and I am giving it a good thought. I am working on an itinerary, working on plant locations, and, of course, other logistics (hotel, transportation, etc.). If the idea sparks any interest, please let me know."
Botanical Tours
1. NORTH-WEST ARGENTINA: November 6 – November 21, 2010 (confirmed) Cactus and Bromeliads, http://www.southamericanaturetours.com/southamericanaturetours_northwestern.pdf
2. CROSSING THE ANDES: February 25 – March 12, 2011. Argentina and Chile combined in one trip http://www.southamericanaturetours.com/southamericanaturetours_chile-argentina.pdf
3. SOUTHERN ECUADOR: May 28 – June 12, 2011. Bromeliads and Orchids.
4. BRAZIL: July 22 – August 9, 2011. Cactus and Bromeliads, http://www.southamericanaturetours.com/southamericanaturetours_brazil.pdf
5. PERU: September 8 – September 24, 2011. Cactus and Bromeliads, http://www.southamericanaturetours.com/southamericanaturetours_peru.pdf
6. SOUTH AFRICA: September 13 – September 29, 2011. Succulents and Wildlife.
7. NORTH-WEST ARGENTINA: November 2 – November 17, 2011. Cactus and Bromeliads.
Bird Watching Tours
1. NORTH-WEST ARGENTINA: October 6 – October 20, 2011. http://www.southamericanaturetours.com/southamericanaturetours_nwbirds.pdf
2. BOLIVIA/ARGENTINA: December 2011
Nature Photography Tours (Patagonia)
1. NORTHERN PATAGONIA: November 30 – December 14, 2010. Cactus in the beginning of this tour, Nature Tour, Wildlife, Penguins, etc. http://www.southamericanaturetours.com/southamericanaturetours_north_patagonia.pdf
2. SOUTHERN PATAGONIA: February 25 – March 12, 2011. Nature Tour, Argentina and Chile, http://www.southamericanaturetours.com/southamericanaturetours_south_patagonia.pdf
---
ILLAWARRA BROMELIAD SOCIETY INC.'S
EIGHTEENTH ANNUAL SHOW
September 11 and 12, 2010

SCHEDULE

SECTION 1 - OPEN


a. Aechmea - Individual specimen plant
b. Billbergia - Individual or multiple permitted
c. Neoregelia - Individual specimen plant
d. Neoregelia Miniature – Individual specimen
e. Tillandsia - Individual/Multiple permitted
f. Vriesea/Guzmania - Individual specimen plant
g. Bromeliad not listed above - Individual or Multiple permitted
h. Established colony: Aechmea/Vriesea Minimum of 3 plants
i. Stoloniferous Colony: Neoregelia Minimum of 3 plants

SECTION 2 - NOVICE
j. Aechmea - Individual specimen plant
k. Neoregelia - Individual specimen plant
l. Tillandsia - Individual or multiple permitted - May be potted or mounted
m. Vriesea/Guzmania - Individual specimen plant
n. Bromeliad not listed above - Individual or multiple permitted

SECTION 3 - CREATIVE
o. Mounted Tillandsias – minimum of three (3) established plants which may be the same or different.
p. Mounted Bromeliad(s) other than Tillandsias – Established plants which may be the same or different.
q. Basket or Decorative Container – minimum of three (3) plants which may be the same or different – no embellishments
r. Bromeliad Garden – Any Container – Embellishments may be used.
s. Artistic Arrangement – to consist of predominantly bromeliad material – Embellishments may be used.

====> In classes covering "Individual Specimen Plants", pups are permissible on the adult plant only if they are so small that their removal might jeopardize their survival.
====> When allowing for multiple plants the key word is "interconnected"—i.e., they must all originate from a single plant.
====> Entries in the 'Miniature Neoregelia' classification should not exceed 200mm (8 inches)
====> In Sections 1 and 2, individual specimen plants (excepting tillandsias) should be potted, unless otherwise noted.
---
Click HERE to return to Illawarra Bromeliad Society "Club News Page".

---
Updated 14/07/10
---